The Generac GB1000 is a powerful and versatile portable power station that provides a reliable, clean, and emission-free power source for those on the go.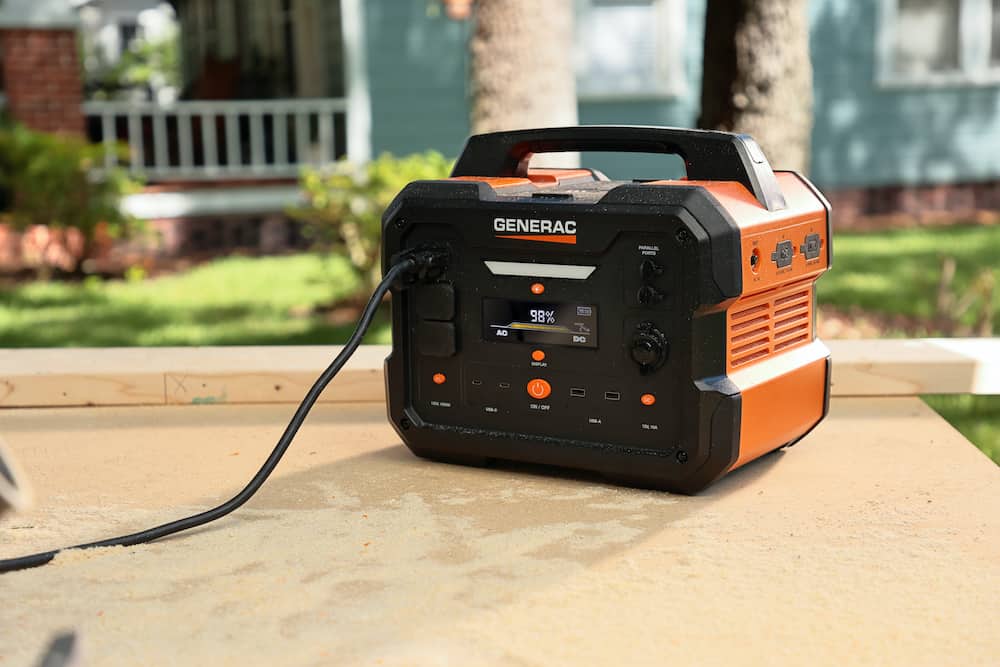 We've taken the GB1000 with us on a few road trips and it performed admirably. Unfortunately, our 1999 Land Cruiser lacks USB ports, so sharing one 12-volt plug with a USB adaptor isn't a great solution. However, having the GB1000 with us has eliminated any fighting over the charger. It has also expanded our productivity and fun levels as we can now travel with our laptops to finish work and watch movies on the road.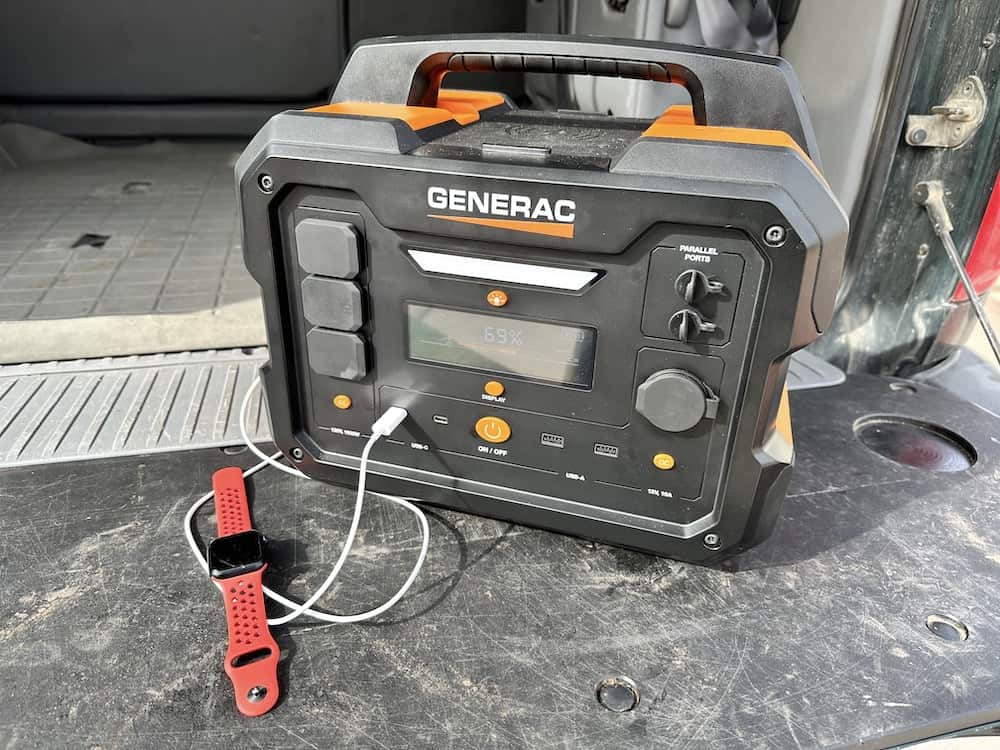 For camping, we love to bring our own music and set up string lights, with the GB1000 we know we've got plenty of juice to last our entire stay. For work, we're building an Airbnb village in a remote part of the Mojave desert and there is no power at our campsites right now, so the GB1000 is the perfect solution for keeping our power tools and lights charged instead of buying additional batteries or hauling a larger gas generator.
Here's a rundown of all of the features and why we think the GB1000 is an ideal solution for anyone who needs a portable power station.
With its 1086 watt-hours capacity, it can power a wide range of devices, including phones, laptops, drone batteries, and power tools, featuring integrated AC and 12V DC outlets, USB-A and USB-C ports, and a 15W wireless charging pad.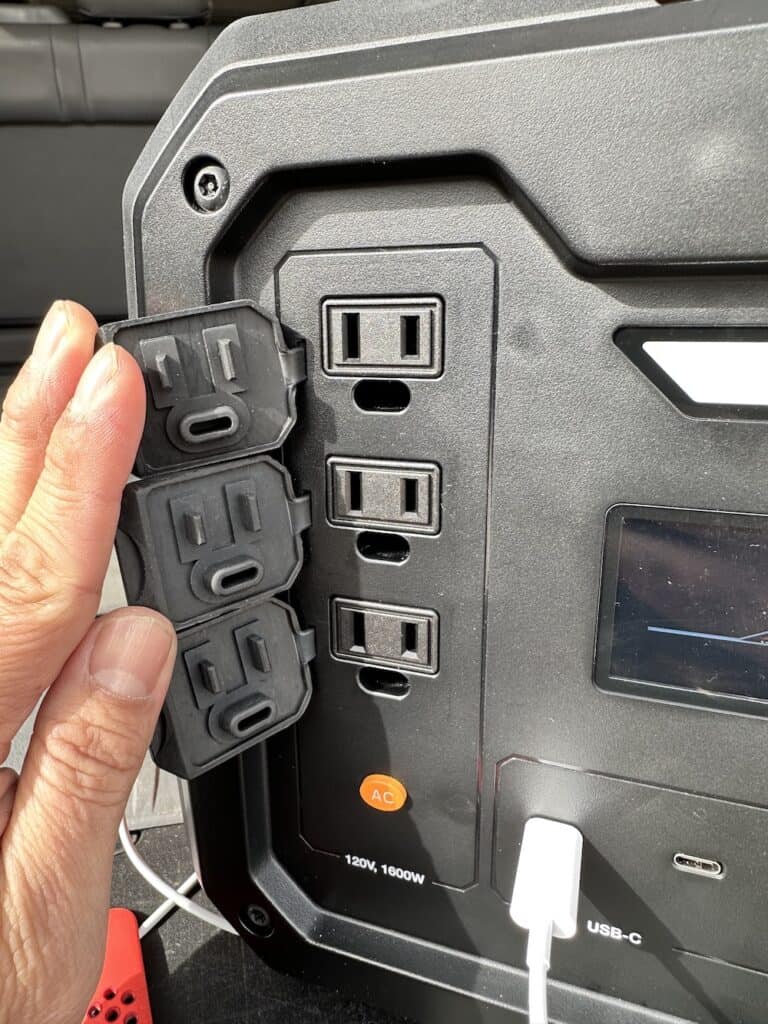 Fast Recharging
One of the standout features of the Generac GB1000 is its fast recharging capabilities. Waiting around for your power station to power up can be frustrating but the GB100 can be recharged from 0-80% in 2.1 hours using a wall outlet or quicker with a combination of charging methods such as solar, car, and generator. This makes it an ideal solution for those who need to recharge their device while on the move quickly.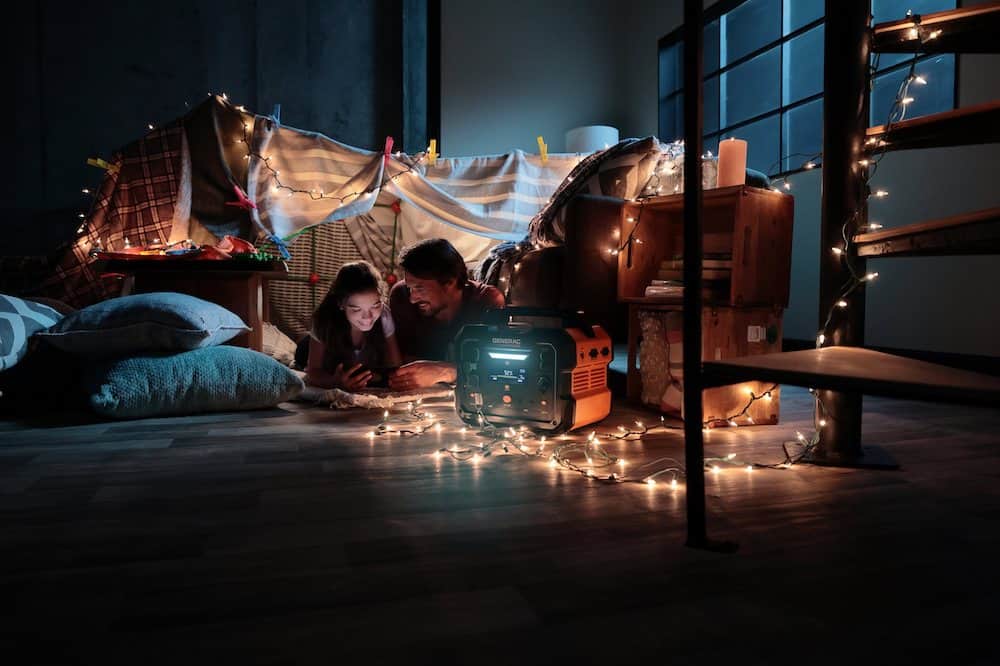 Easy-to-Read Display
The GB1000 has a large multi-color 4.7″ display that provides key information such as the charge level, remaining runtime, and other essential data. This makes it easy to keep track of your power usage and ensures you have enough power for your needs. There's also a built-in diffused LED to help illuminate your campsite, car, or home in case of an emergency or when you need a bit more help seeing where the outlets are located.
Excellent Portability
Weighing only 29 lbs., the GB1000 is designed with portability in mind, featuring a durable enclosure and an ergonomic handle, making it easy to take wherever you go.
Wireless Charging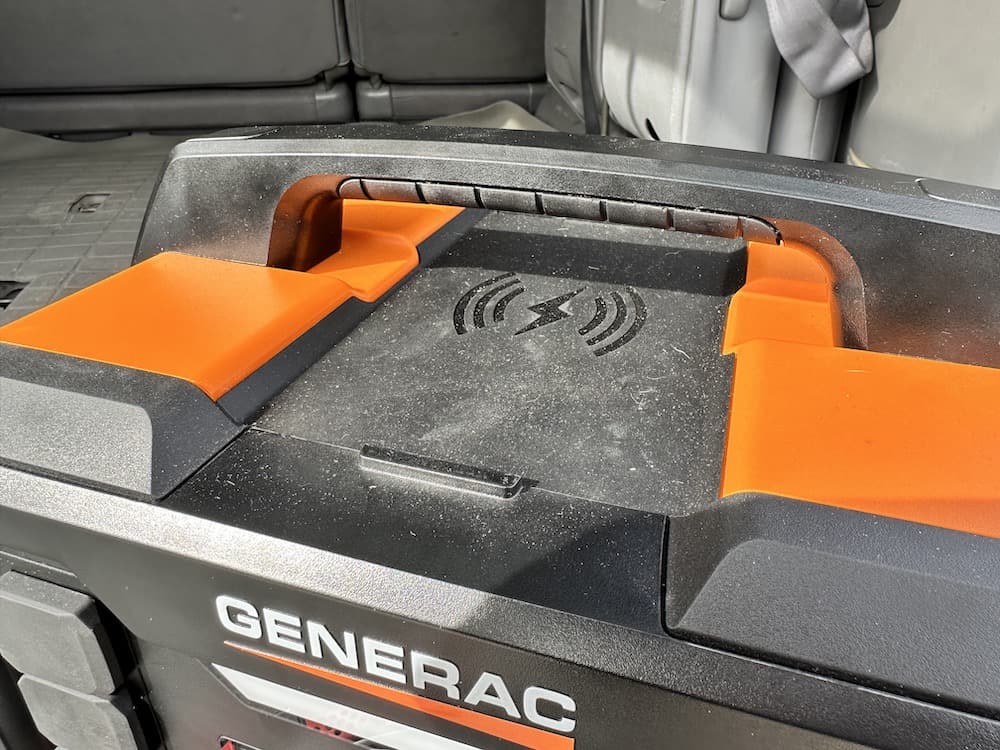 The wireless charging pad sits atop the unit for easy access and provides 15W of wireless charging for compatible devices, making it a convenient and practical solution for keeping your devices charged and ready to use. If you can't track down your cables, just place your phone the pad to start charging. We also appreciate the rubberized charging surface which keeps your phone in place and the handy storage pouch on the back of the unit for keeping cables and devices safe.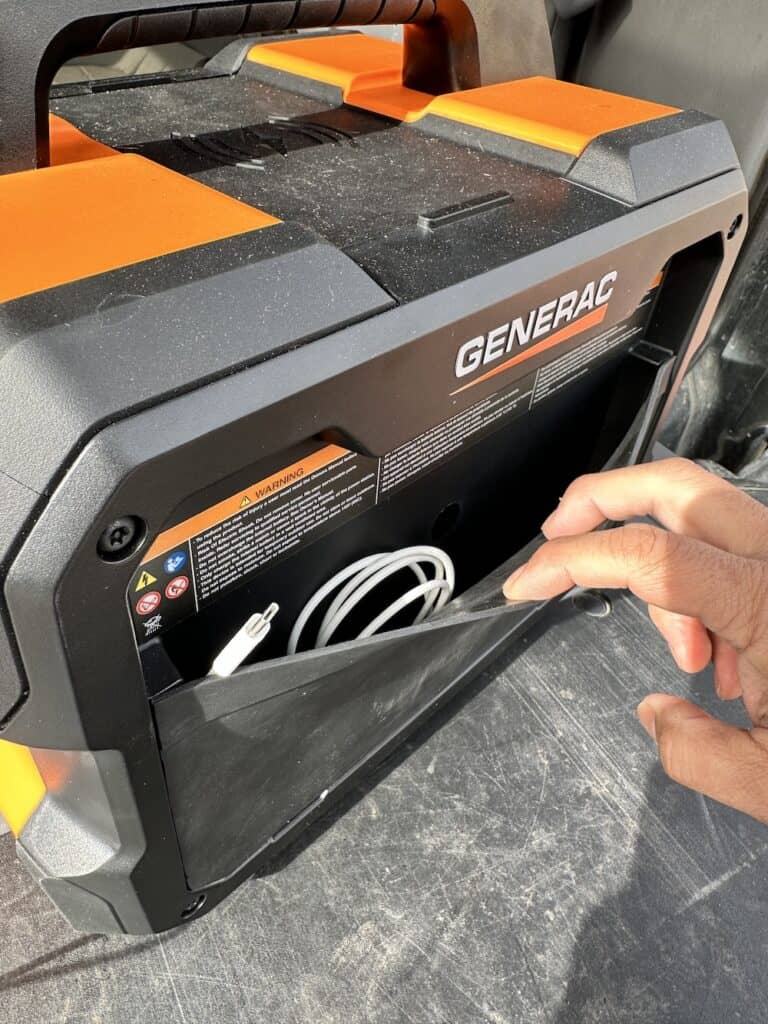 Solar Charging Abilities
The GB1000 features fast solar charging capability with a built-in MPPT controller, meaning you don't need to purchase a separate accessory. You do need solar panels which are sold separately, to maximize your charging abilities. Solar panels are a game changer when you are off-grid and need to juice up your power station.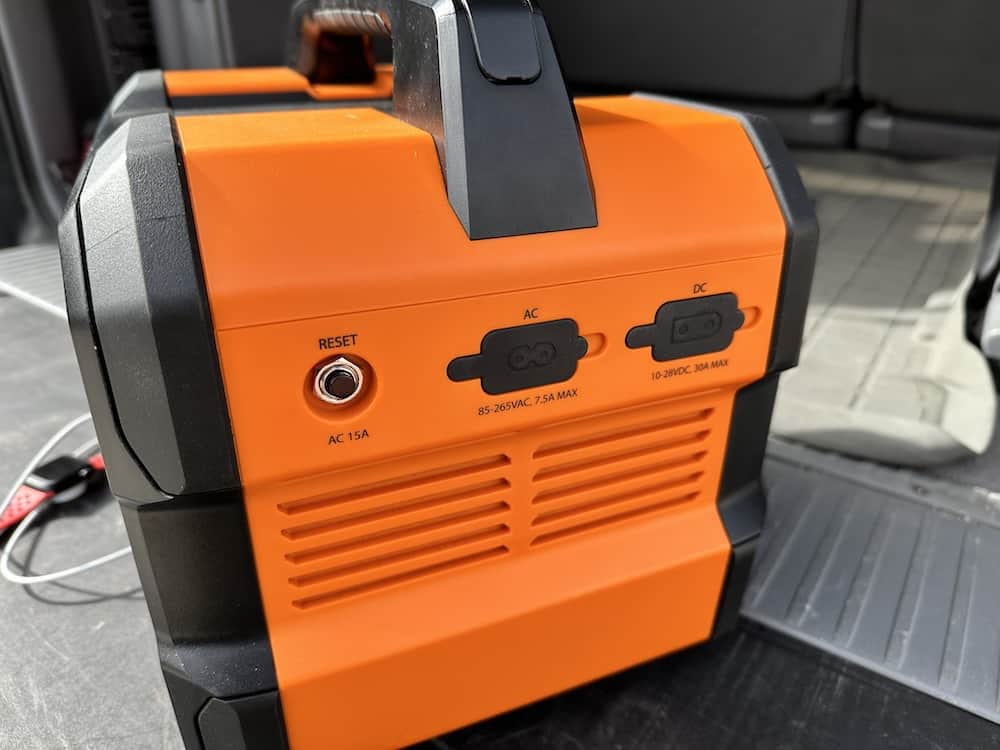 The Generac GB1000 portable power station is a fantastic choice for anyone who demands quality and convenience. With an AC-rated output of 1600 running watts and a maximum output of 3200 starting watts, the GB1000 is a powerful and versatile solution for those who require reliable, clean, and portable power. With its fast recharging capabilities, compact design, wireless charging pad, large multi-color display, and fast solar charging, this device is a must-have for outdoor enthusiasts, campers, tailgaters, or anyone facing a power outage.
Portable power station brands are popping up everywhere, but you can buy with confidence knowing that Generac is a well-known company with over 70 years of experience providing high-quality power solutions, dedicated to delivering innovative, reliable, and easy-to-use products that make people's lives easier and more comfortable.