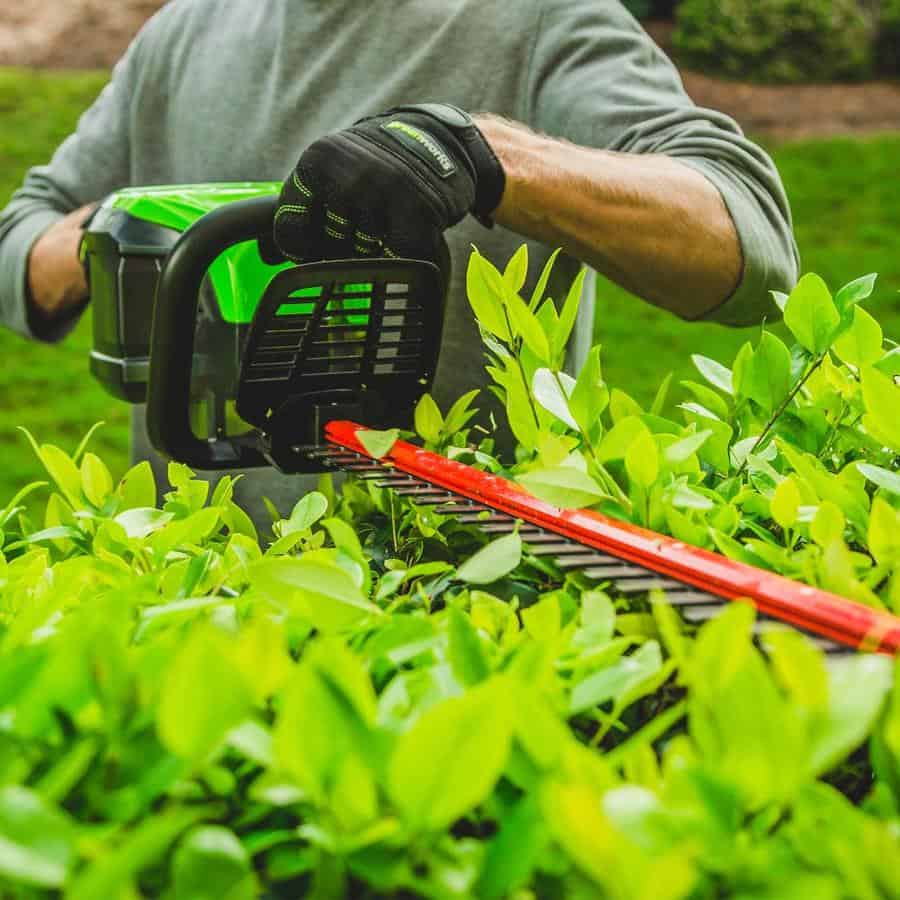 Our Greenworks 60V pole saw works great for reaching the tall stuff, but for keeping the rest of our hedges and vines in check we just switch batteries into the Greenworks 60V hedge trimmer. The convenience of being on the same 60V battery platform, saves money on batteries and takes up less space in our crowded workshop for storing more chargers.
You might think all hedge trimmers are the same, but the Greenworks 60V model has one killer feature that places it a step above the competition.
Rotating Handle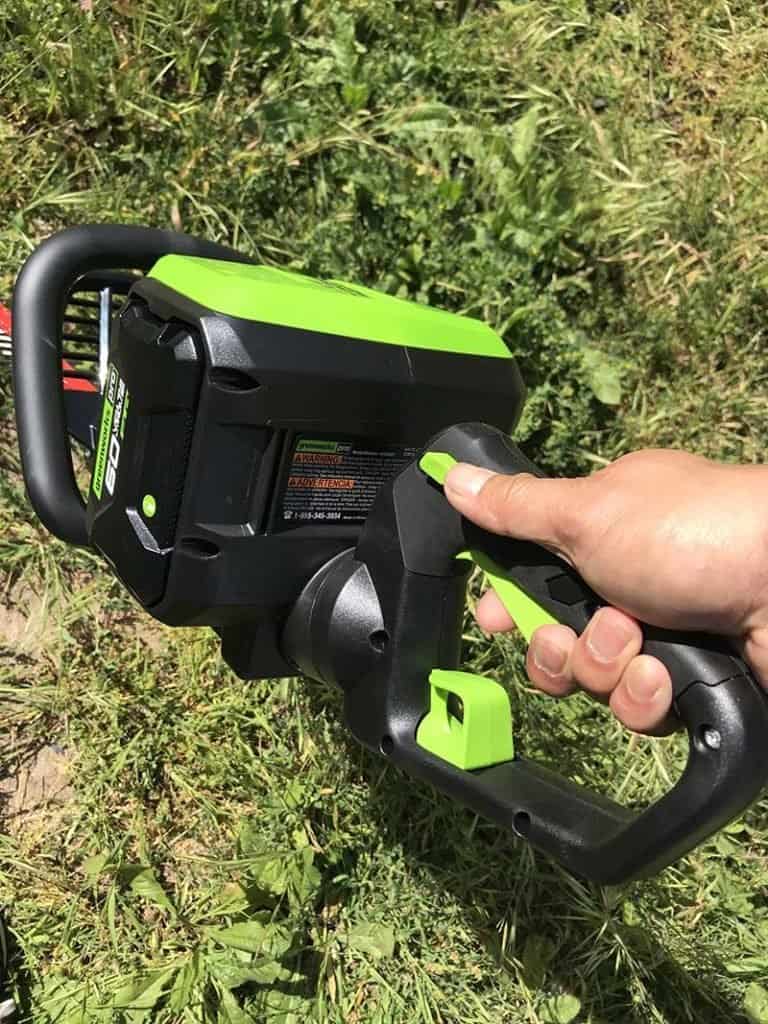 Trimming hedges and keeping outdoor foliage in check is never a straightforward process, so why should your handle be? The unique rotating handle on the Greenworks 60V hedge trimmer can easily rotate in both directions with the flip of your thumb. This feature alleviates stress on your wrist and elbow, while providing the most optical cutting position for your trimmer.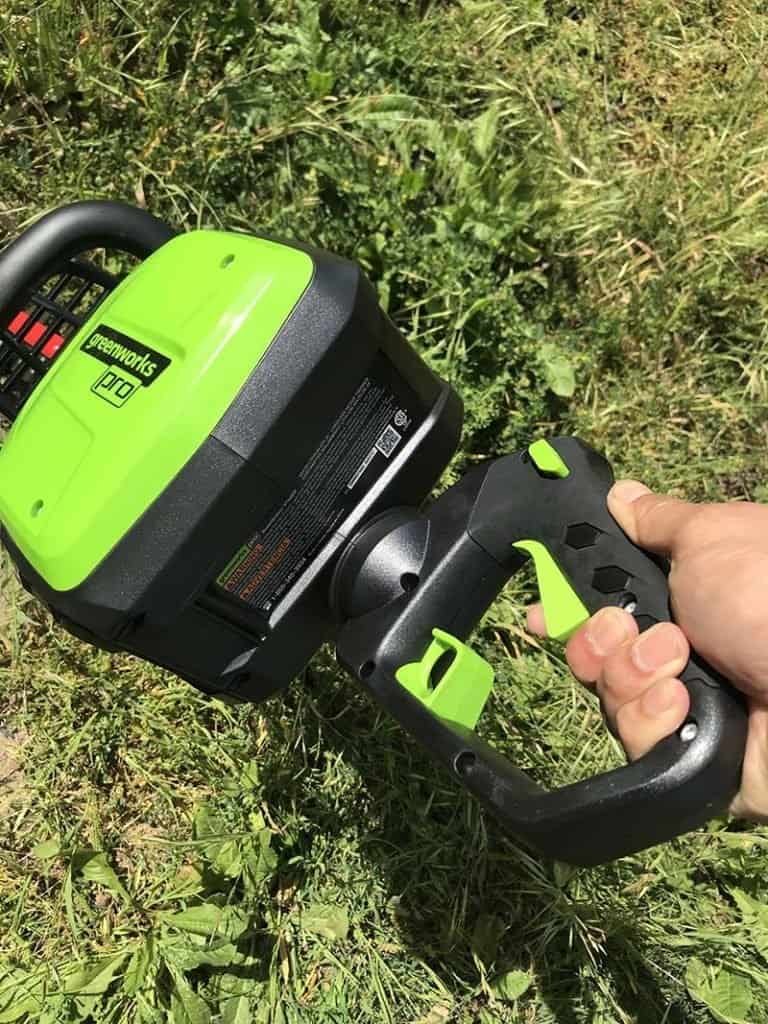 Ergonomics are everything and this tool has it in spades. The tool is lightweight and Greenworks understands that the majority of trimming is done with the tool held at chest level or above, so every ounce counts. The rotating handle expands on the usability of this tool and at this point it will be hard to use any other trimmer without this feature.
Other Standout features of this tool include:
Blade Length
This tool has the ideal blade length that fits the need of 99% of homeowners. At 16-inches it's long enough to reach across the wides of hedges, but still short enough to nimbly trim and shape.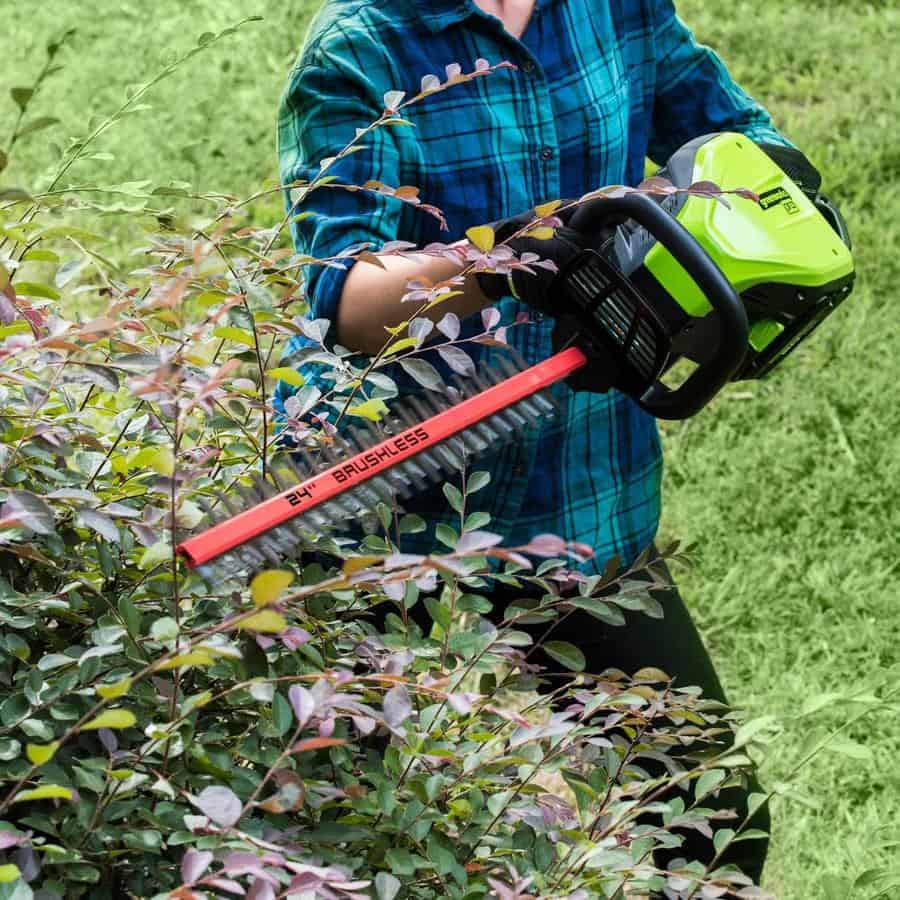 Run Time
The standard 4.0 Ah battery gives you 2 hours of runtime, which is more than enough to cover most yards with plenty of power to spare. Changing batteries is a bummer and an inconvenience you'll avoid with this 60V dynamo.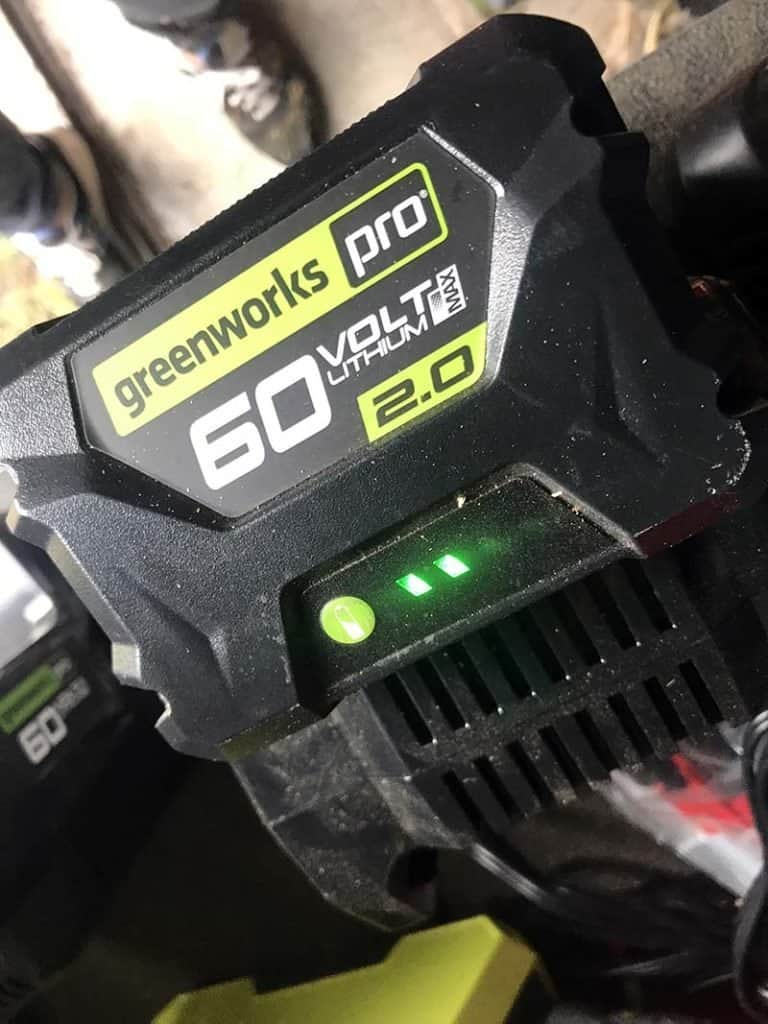 We've used a few different corded and cordless hedge trimmers over the years, but this 60V model from Greenworks checks all the boxes in terms of power, features, and value. You can buy this tool online or at your local Lowe's home center.