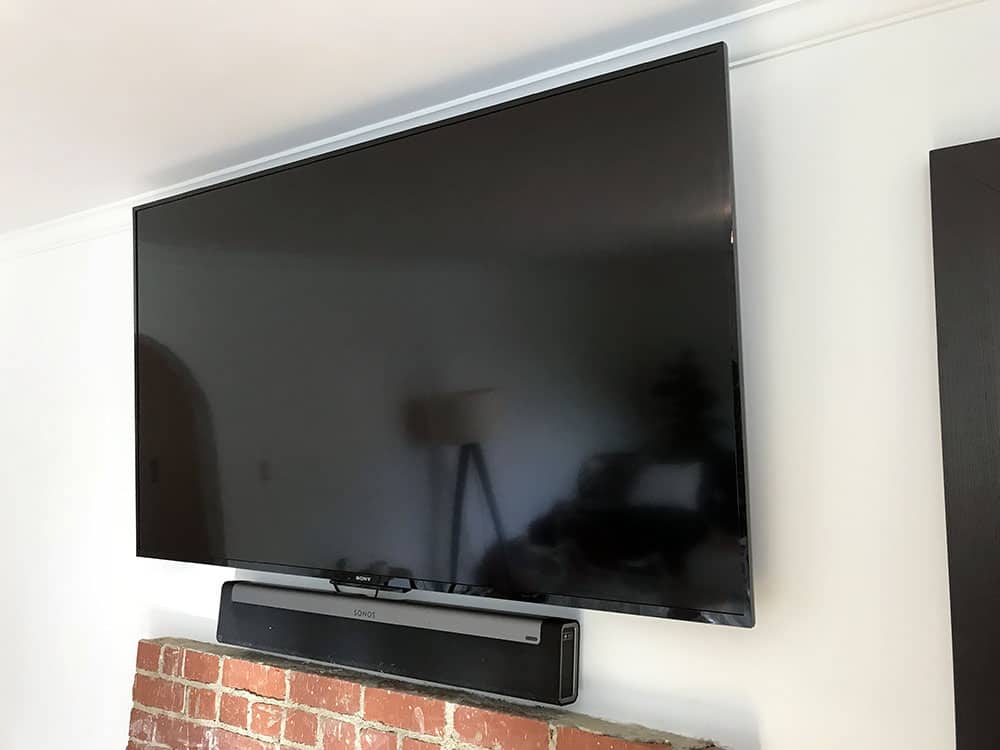 We've been cable subscribers for years. We dabbled with DirectTV for a couple years, but came back to Time Warner for its convenience and performance. But after moving, we decided to start fresh, we cut the cord and haven't looked back. So far the decision to ditch cable has been a great one, and here's why.
Saving Money
Time Warner (now Spectrum) has the monopoly on cable service in our area of Los Angeles. Service has generally been good, but cost of simply having HBO, an additional sports package, HD channels, and internet service was nearing $200. Considering we don't watch broadcast TV except for a few sports games, this was a cost we knew we could get down. Even with patchwork of media providers we are saving about $50 per month by not having cable.
Channel Selection
Currently Spectrum is our best option for internet access, but we are constantly evaluating that. Wireless connections have allowed us to gain access to whatever channels we want, plus apps, and movies, all through our Roku device. We like Roku as they are a third party and less likely to get caught up in the media spats that limit the offerings from Apple, Amazon, and Google products.
We have been longtime streaming Netflix subscribers and Amazon Prime members. We just added HBO Now for Game of Thrones, and Hulu Live for sports and live network events. All of the services work seamlessly through our Roku device, but Hulu Live has a buffering issue that we are still trying to sort out. It causes delays that are totally inexcusable, considering there are no issues with any of our other services and we are getting more than 100 mbps download speeds.
If Hulu Live doesn't shape up soon, we will switch to Sling TV or look for another option. Hulu Live is also the most expensive service, at $40 per month.
Update
Hulu Live never sorted its buffering issues out, so we switched to Sling TV and so far have been very happy with the service. For $45 you can get both the Orange and Blue service, which is basically every major cable channel plus the networks. We added a lifestyle and sports package for a few more channels. There are no streaming issues, and we watched the Super Bowl, but in our area Sling didn't carry the Oscars. To remedy that we simply need to add an HD antenna, but otherwise I don't think we are missing out on anything.
Sling TV also has a DVR so you can record shows and watch them later. We did then for the Olympics and the Sling TV interface makes it easy to search and view the programs of your choice. We also added HBO through Sling TV so we can cancel that separate subscription via HBO Now.
No Cables or Boxes
We picked up a new Sony 70″ television on a Black Friday deal, and installed it above our fireplace. We also grabbed the new Roku Streaming Stick Plus, which is self-powered by the TV and simply plugs into an open USB port. The only cables we have running are the power cables into the wall for the TV and Sonos Playbar and the optic audio cable connecting the Sonos Playbar to our TV.
It's liberating not trying to find a place for a cable box and setting up an RF remote. We also made the choice to not hookup our Blu-Ray DVD player. Any movies we purchase are now on Amazon Prime and we can stream from anywhere.
We can control everything via the new Harmony remote or the App. It connects with our Sony TV, Roku, and our Sonos Playbar, but we do prefer to control Roku by its own remote.
Update
Our Roku player has been having some HDCP issues. Roku replaced the Streaming Stick Plus with their Roku Ultra and it seems to have slightly fixed the issue. It seems the only real solution is to not watch YouTube through the Roku, as this seems to trigger the HDCP purple warning screen which won't go away. We have a Chromecast to check out but you have to use the app and we prefer the remote.
Second TV
We're going to hookup our old TV downstairs and it will also be mounted on the wall, in an area that also doesn't have room for a cable box. We'll set that TV up on Roku and login to all of our accounts from down there as well.
We really don't see any reason why anyone would not do away with cable or satellite television. We've all been locked into their costs and monopolies for far too long. Even heavy television watchers will find almost everything they need from a streaming service, and cut their media viewing bills by a lot.
If you are hesitant to cut the cord, at least call your cable or satellite company and tell them you want to cancel your service. They will do everything they can to keep you, including reducing your monthly bill by a significant amount.