The best-selling Infiniti QX60 has been redesigned from the ground up for 2022. It's wider, longer, and packed with more tech than it's predecessor. Infiniti is betting that all of these changes will separate their flagship vehicle from the competition.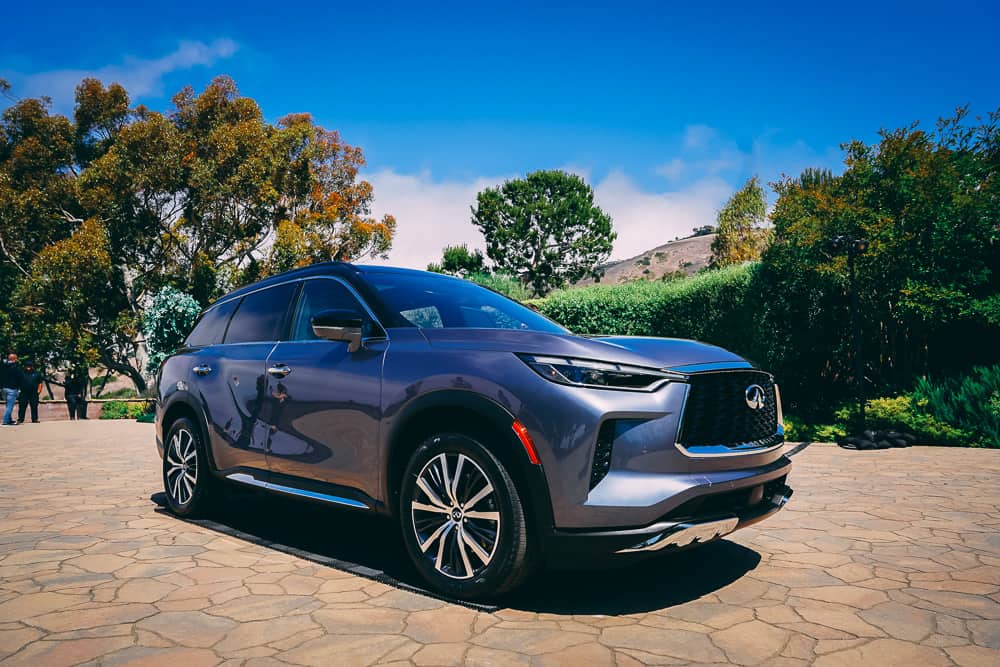 A lot is at stake when an auto manufacturer decides to redesign their top-selling vehicle. But, Infiniti has been working on the 2022 QX60 for five years, and I think they got it right.
My personal experience with the Infiniti brand includes joyful memories of cruising around in a friend's G20 in college. That favorable impression has informed the basis of my perception of the Infiniti brand for 15 years, which is why it's so important for auto brands to get it right with their featured vehicles.
I've spent plenty of time with Infiniti's competition, like the Lincoln Navigator, Buick Enclave, and BMW X5. After viewing the new QX60, I'd say Infiniti hit the mark on styling and comfort while retaining the utility aspect of a 6-seater family SUV.
Here are 5 reasons why a family of four should definitely consider the 2022 Infiniti QX60 as their next vehicle.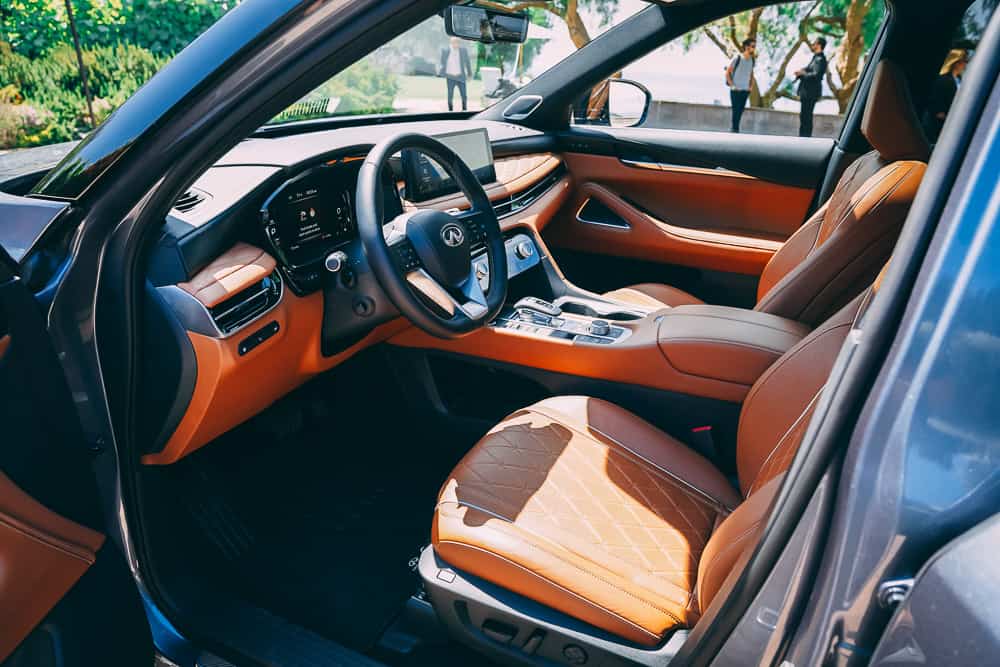 Updated Technology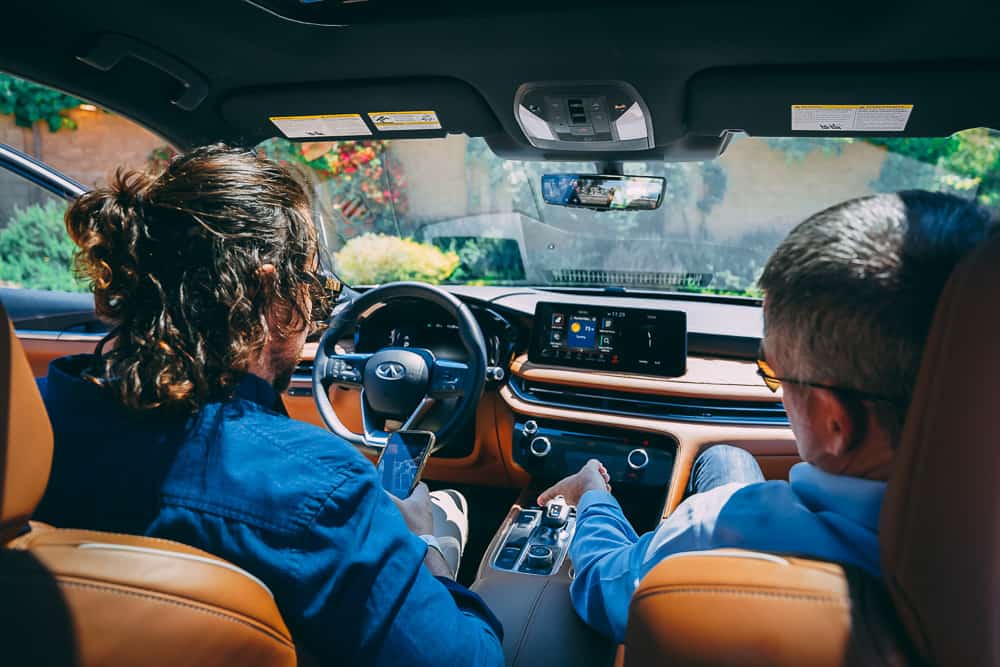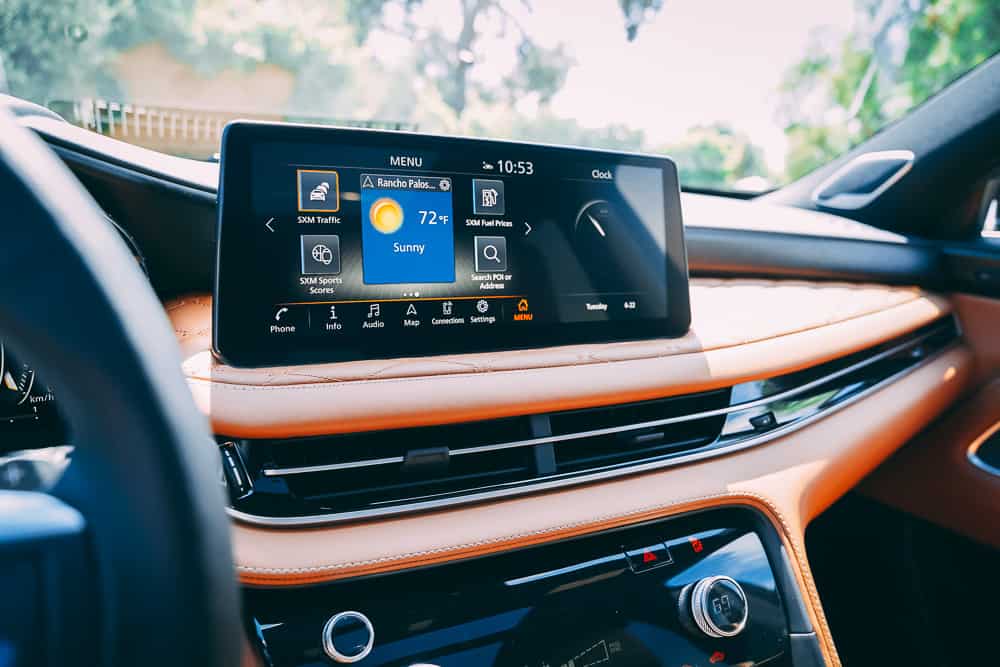 The new QX60 features a 12.3-inch touchscreen and wireless Apple Carplay and Android Auto, which is super convenient and hassle-free. An updated stop-and-go adaptive cruise control called ProPilot will make driving in traffic safer and more manageable.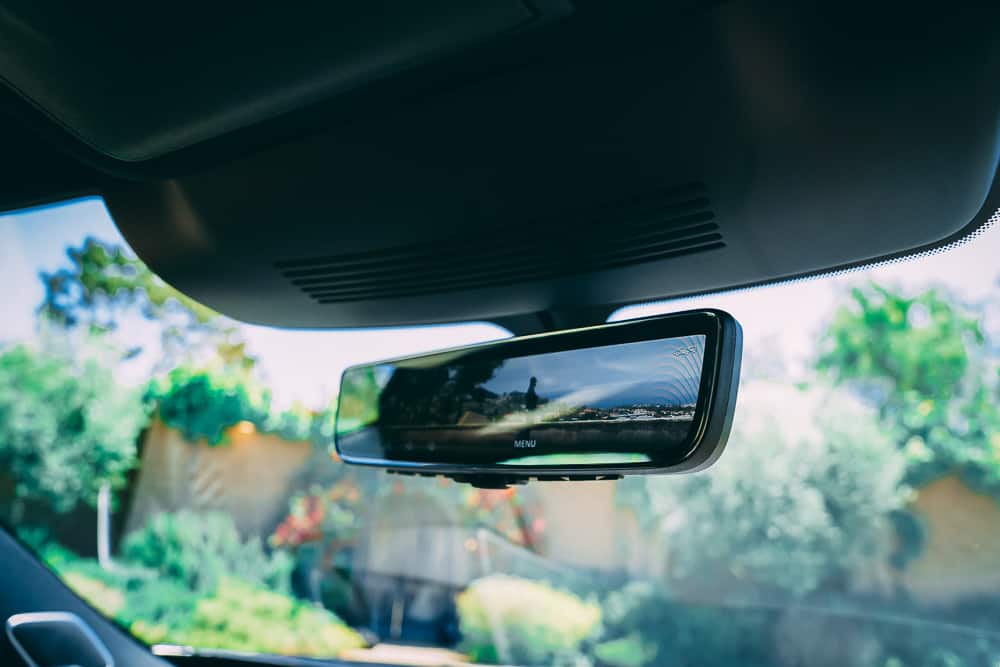 The rear camera view on the rear view mirror takes a bit of getting used to, but I've grown to love it. It provides a wider angle with zero obstructions and there is no glare at night.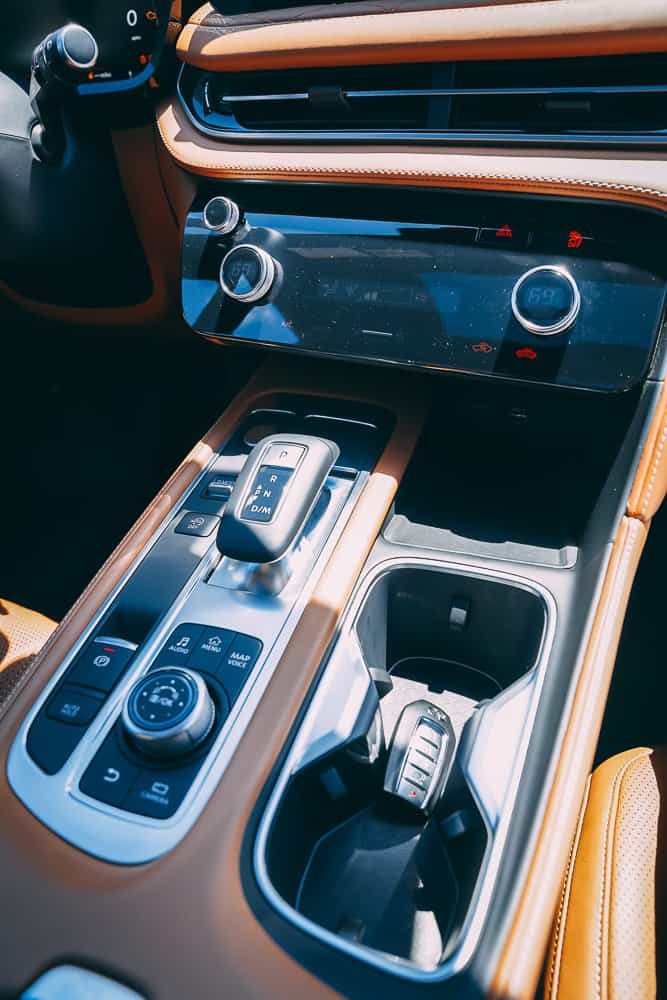 If you're a fan of HUD displays the QX60 now features one at 10.8 inches which makes it viewable at a variety of angles. And finally, the haptic touchscreen for the climate control is a wonder to use.
Towing Capacity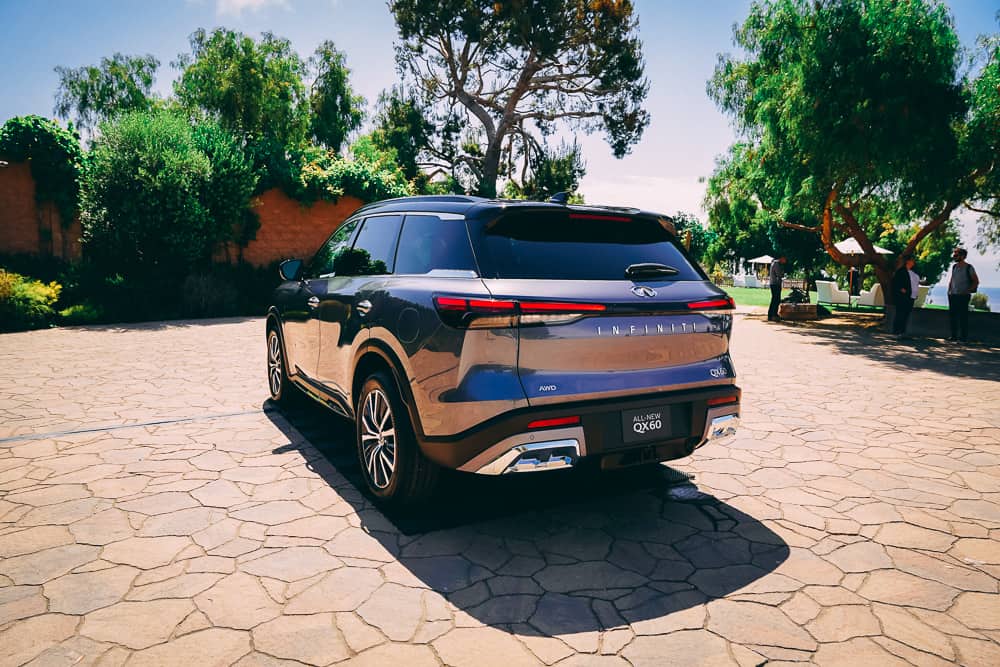 The QX60 is a luxury vehicle, but it doesn't shy away from it's utility as the hitch receiver remains in plain view and is elegantly incorporated into the design of the rear bumper. A family hauler will undoubtedly be tasked with a hitch-mounted bike carrier or cargo bin, and many families will enjoy the increased towing capacity of 6,000 pounds for hauling boats, UTVs, or travel trailers.
Gorgeous Interior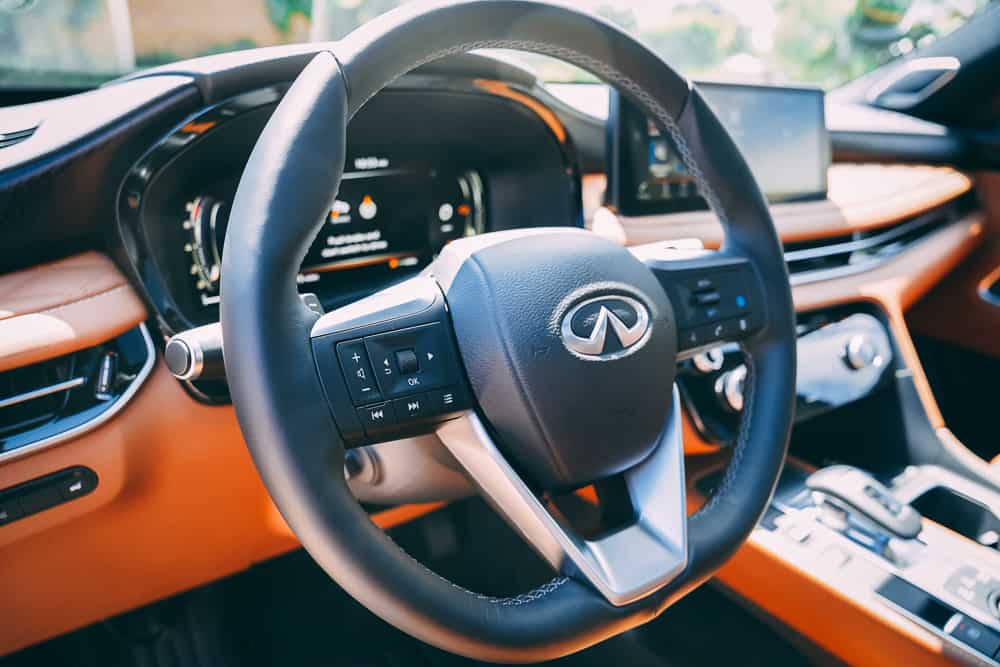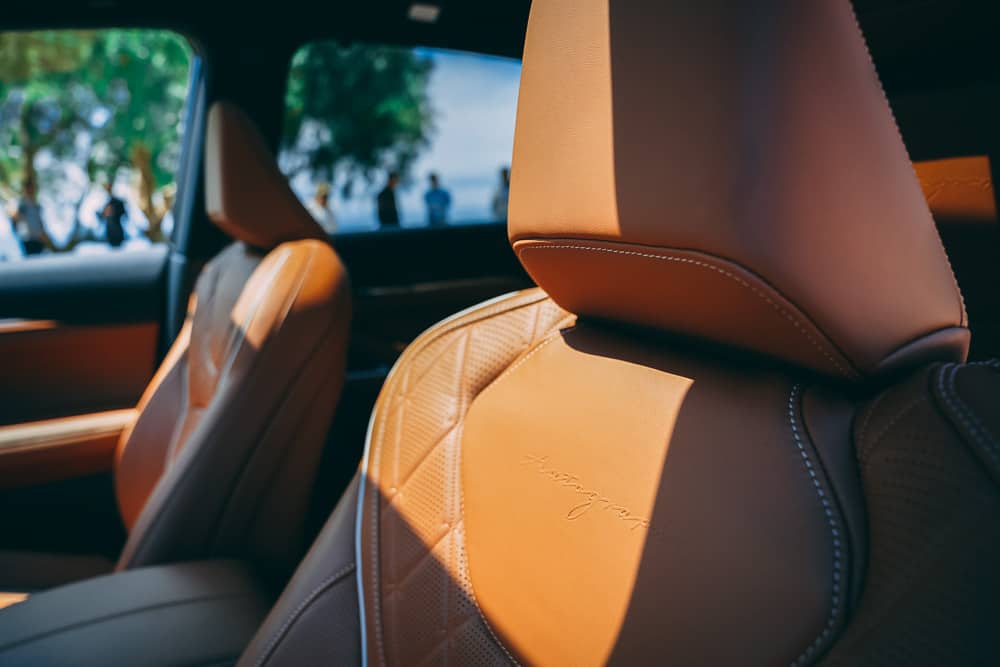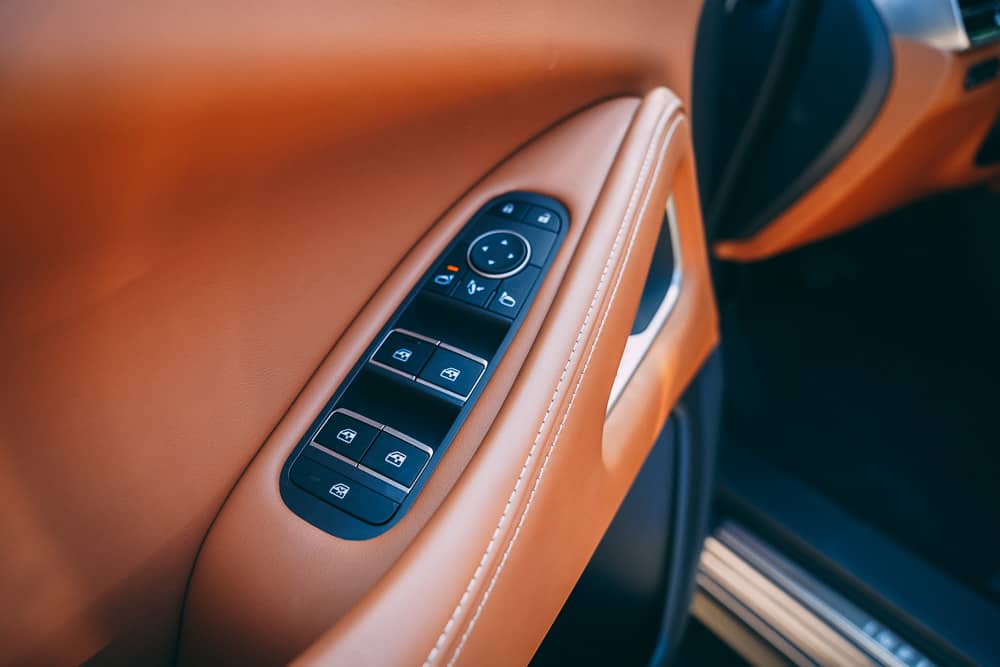 From the true wood trim to the quilted leather seats, the saddle colored interior on the 2022 QX60 that I saw was spectacular. The second row captains chairs are a great feature that allows for easier access to the third row when the center console is removed. Panoramic sunroof? Check!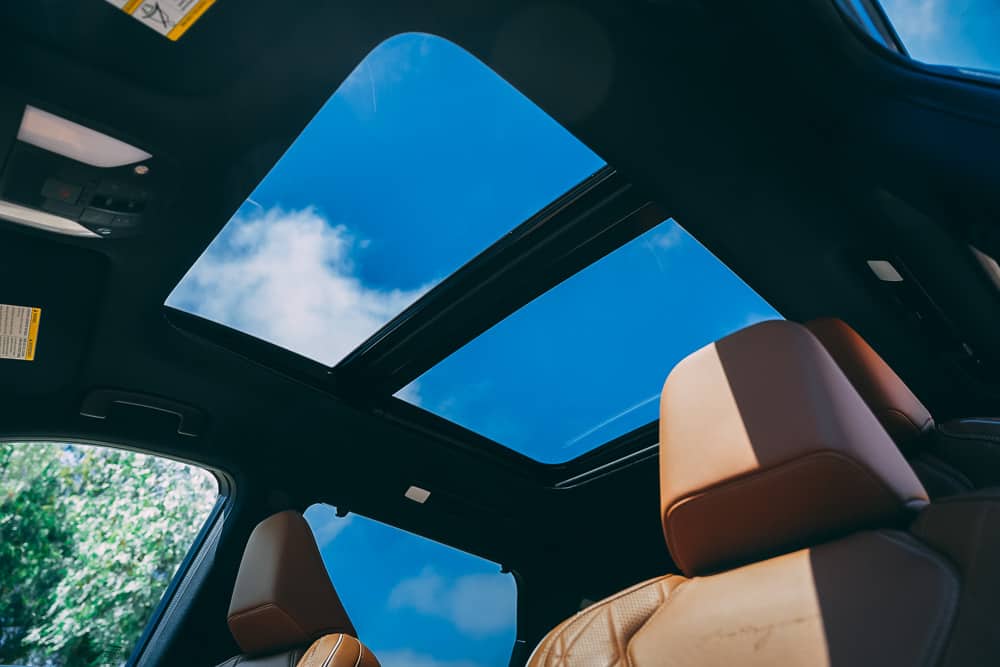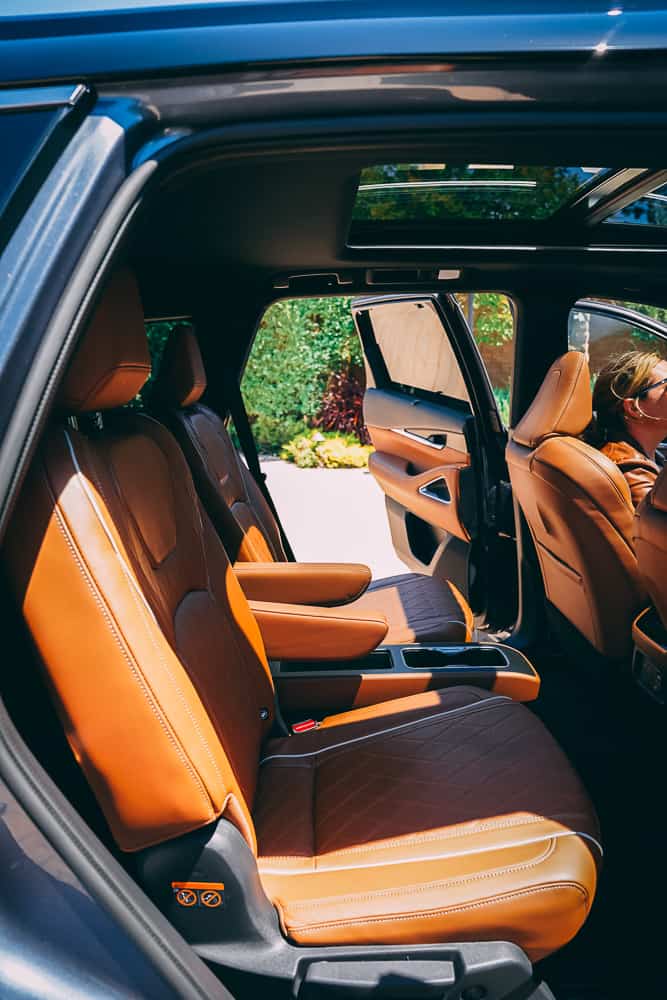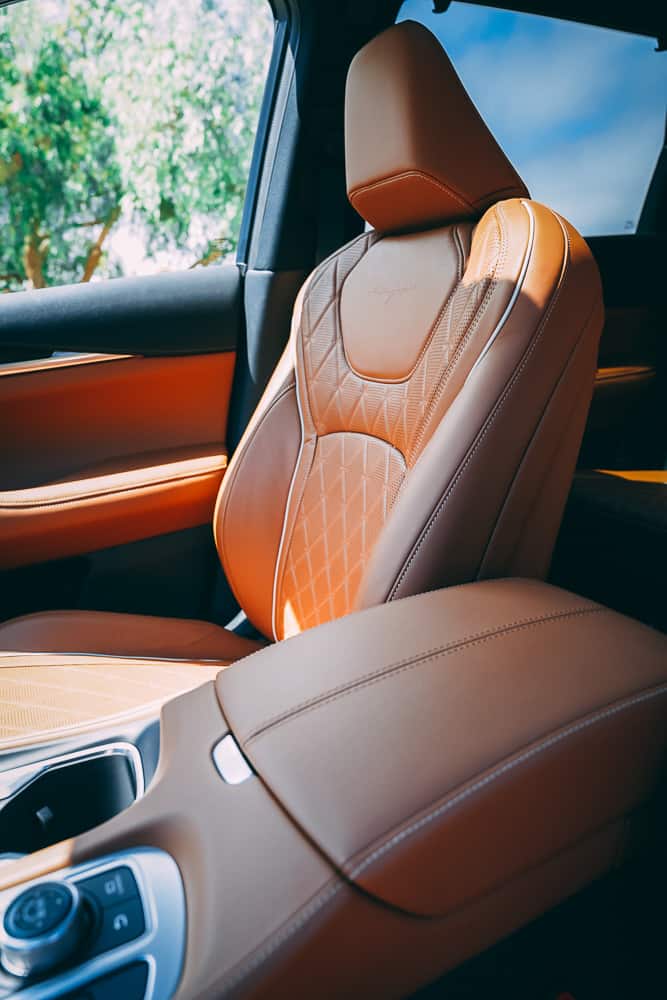 9-Speed Transmission
The current 295 horsepower naturally-aspirated V6 will carry over to 2022, but the CVT transmission will be replaced with a 9-speed which promises to provide more torque, higher performance, and a better overall driving experience.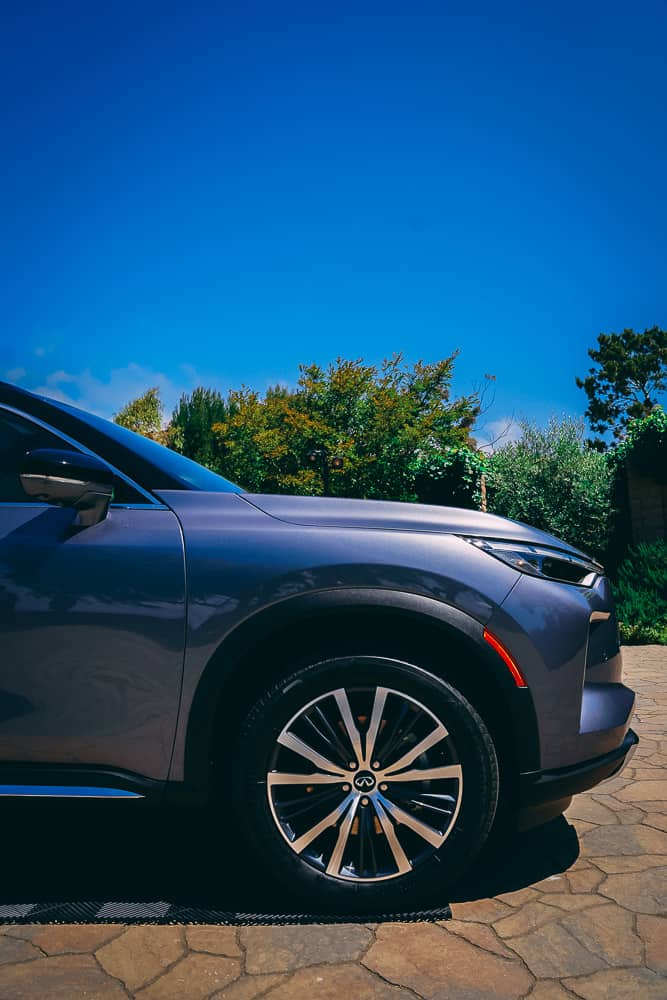 Driving Impressions
I haven't had a chance to get behind the wheel of the new QX60, but I'll update this post once I do. From the looks of it, I expect the driving experience will be sublime, especially with all of the refinements.