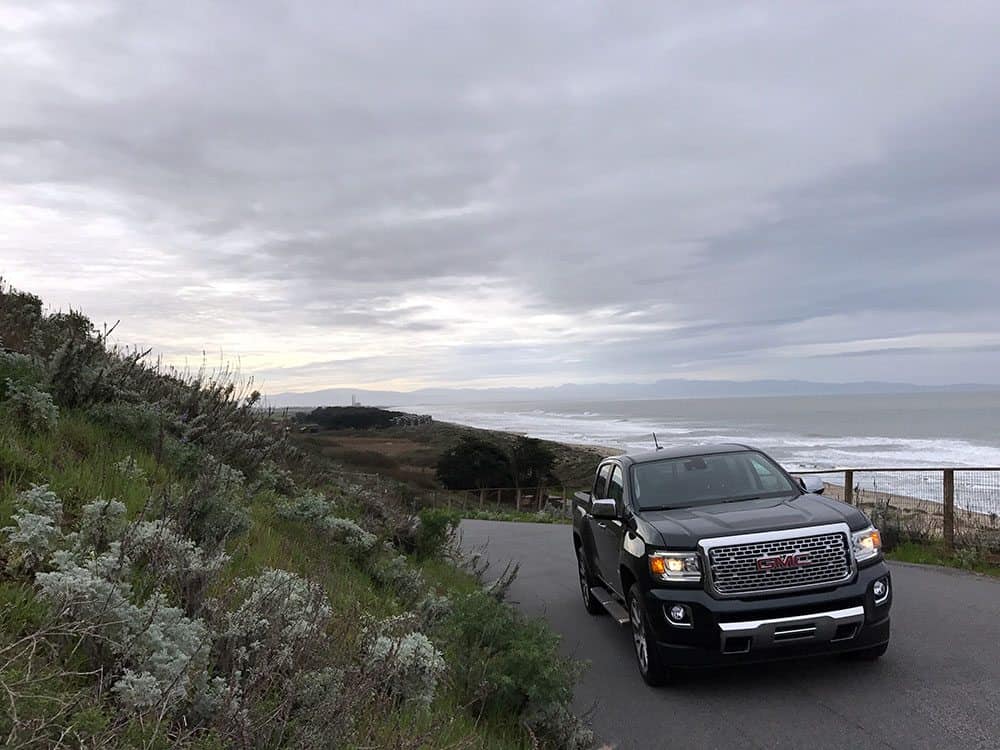 Last year we enjoyed a day of surfing and snowboarding with the Chevrolet Colorado Shoreline edition, which is designed for action sports enthusiasts, but for a recent trip to Big Sur we requested a GMC Canyon Denali, which is the most luxurious mid-size truck you'll ever see.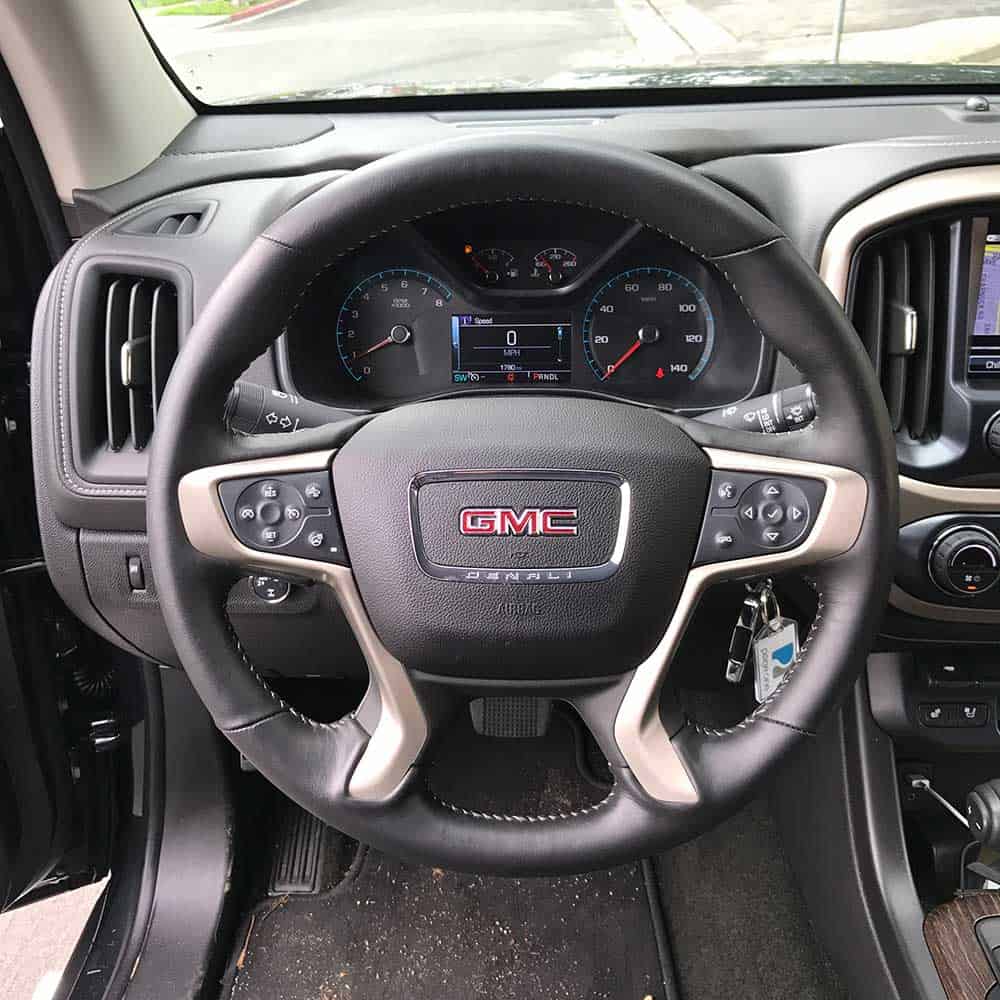 We're used to traveling in our full-size F150, but the Canyon fit our family of three quite well, including our bags and bikes. Cruising along the 101 freeway was a breeze and the Canyon handled at all speeds. We came across some terrible weather on our trip, but we felt extremely safe and stable in the Canyon which was unfazed by high winds and rain.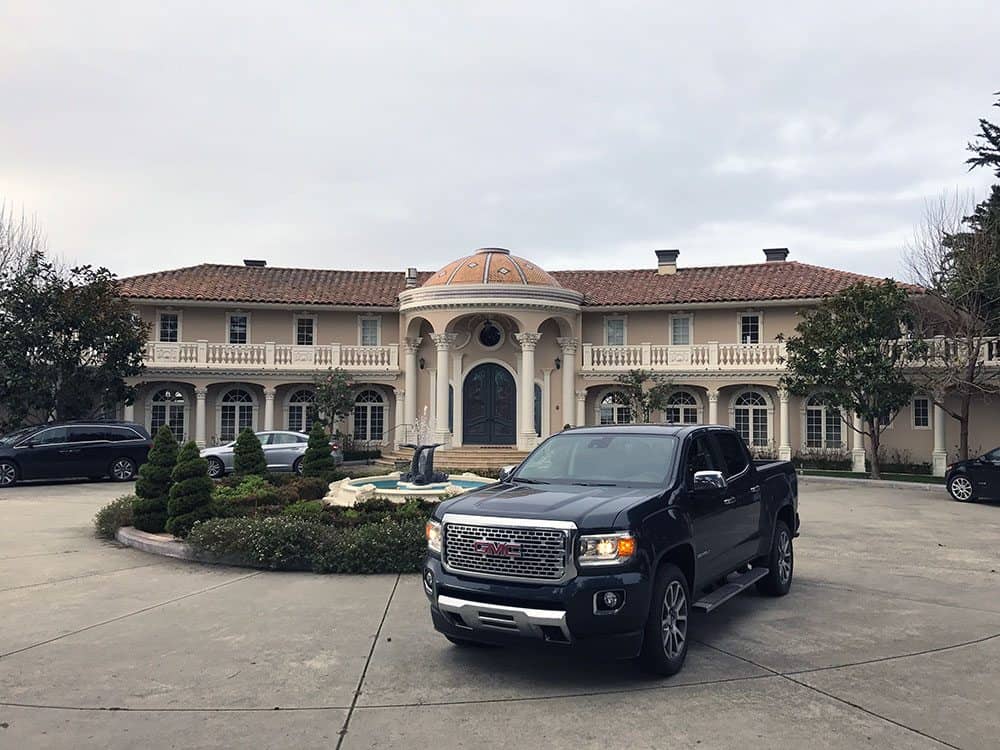 The beefy grill and big truck styling of the GMC Canyon, takes cues from the Sierra and looks like its little brother. But it's more than looks as features such as a soft open tailgate and bed lights are standard on the Denali. The interior is well laid out and everything is easily accessible. We got hooked on the heated seats and the seats were firm but comfortable enough to sit in for hours on end.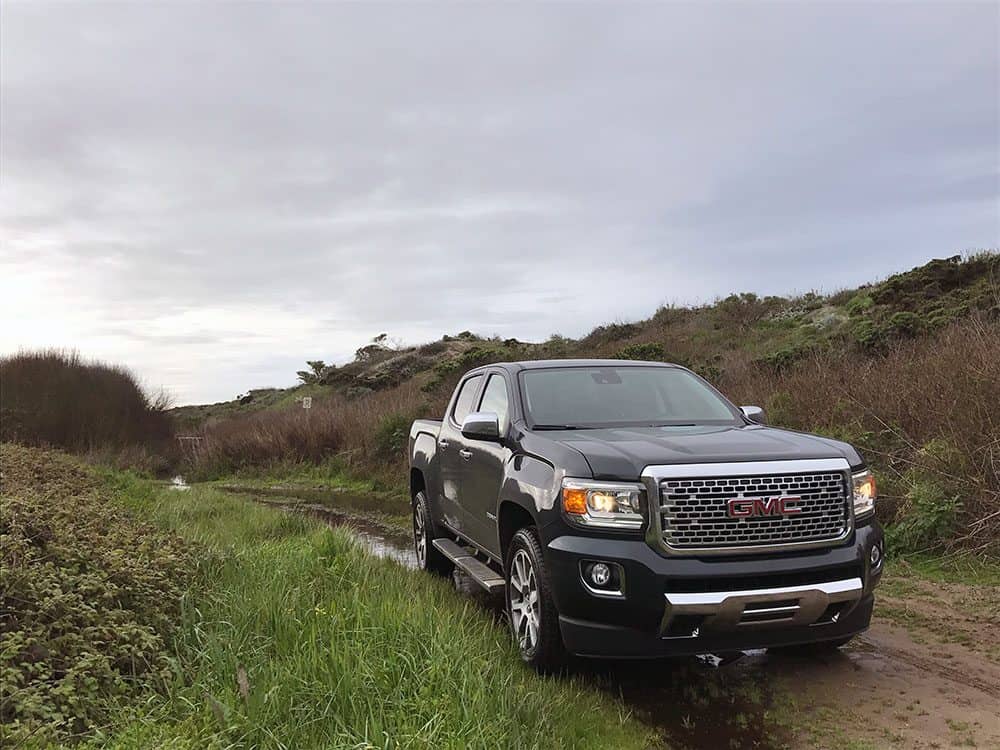 During our trip we found a few backroads and shifted the Canyon into four-wheel drive. We didn't do any rock crawling in 4-low but in 4-high we were never worried about getting stuck in the sand and mud we came across near the beach.
At the pump is when we really appreciated being in a mid-size truck on a road trip. Filling up the Canyon was much easier on my wallet, and getting 28 mpg was a true joy. Anyone who needs the utility of a pickup truck but the comfort and mileage of a luxury midsized car, the GMC Canyon should be in their list.