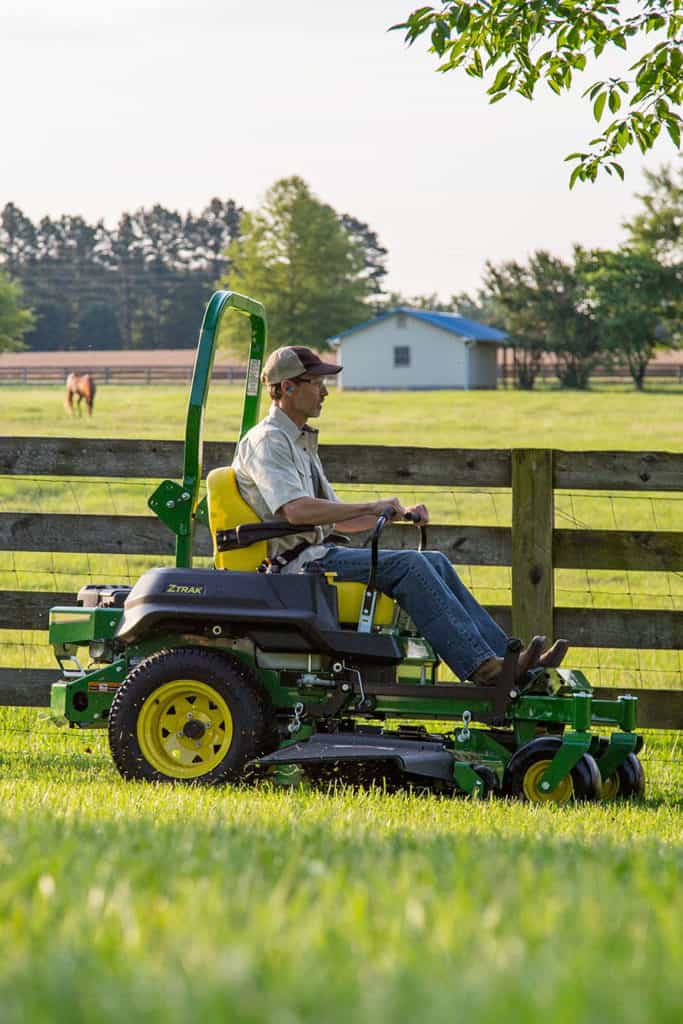 We tested the John Deere zero-turn mowers a couple years ago, and came away impressed with their speed and comfort. Once you get the hang of operating one, we prefer them over regular riding mowers for their precision and speed.
This month John Deere has announced the Z700 series of zero-turn mowers which will provide larger property owners with commercial-grade construction. They've hit that sweet spot for residential owners who need a zero-turn to handle their yard, but don't need the commercial cost of a larger mower.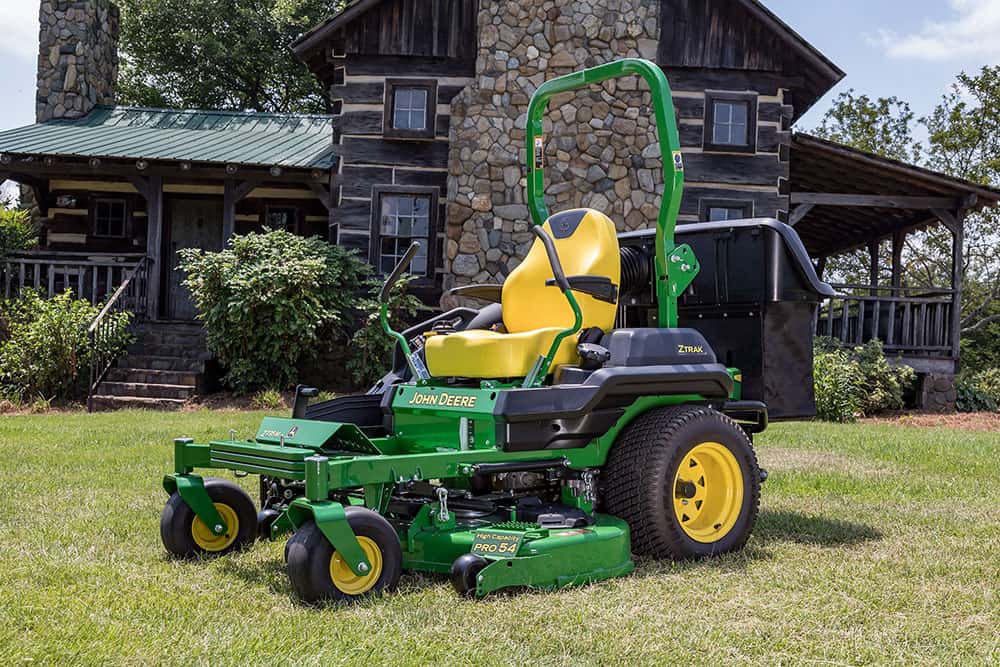 The Z700 Series is designed to increase productivity and enhance operator comfort for those who want a durable and comfortable machine for all-day mowing.
Notable features include:
Commercial-grade transmission and heavy-duty frame ensures machine durability and superior strength
Adjustable 21-, 22.5- and 24-inch seats increase comfort and reduce operator fatigue
Large fuel tank provides enough run time for long mowing sessions
Integrated park brake automatically engages when steering levers are moved outwards, and disengages when levers are pulled together
Unique three-position adjustable foot platform enhances comfort by allowing the operator to move the foot platform forward and back
Cutting-height adjustment system with transport lock allows the cutting height to be adjusted with the turn of a dial and provides a quick return to the desired cutting height after lifting the deck for transport
High-capacity PRO Mower deck stamped from a single sheet of 9-gauge steel with commercial grade reinforcements for added strength and durability.