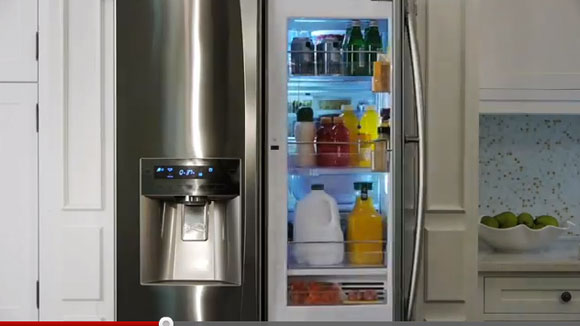 Here's an innovation in kitchen appliances we haven't seen before. The new Kenmore Grab-N-Go fridge has a door within a door feature that lets you open a smaller area of the refrigerator to access items used more often such as milk, drinks, snacks.
This should save energy and keep other items in the fridge lasting longer.
We also like the bottom freezer tray pullout and overall look is sharp and sleek. There is an external ice and water dispenser.
Here's a quick video of the grab-n-go in action.