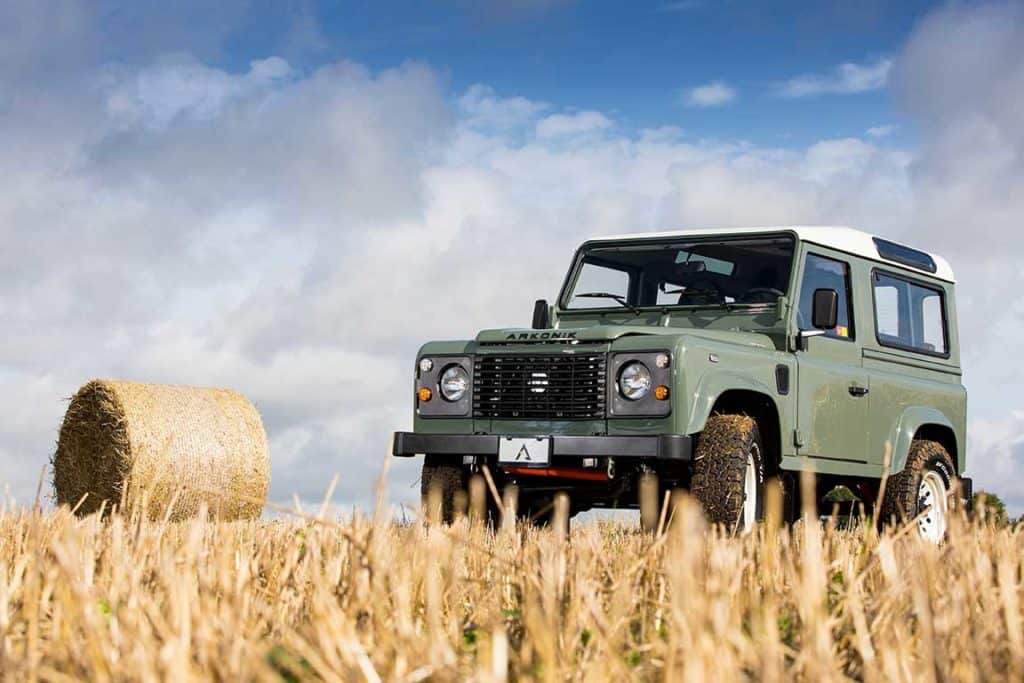 The Land Rover Defender 90 and Defender 110 are two of the most desirable off-road trucks of all-time. Arkonik truck builders has made them even better. Arkonik specializes in custom ground-up builds, pushing the boundaries of bespoke badass with every project. 100% of their work is done in-house, in their Somerset, UK facility – from engines to upholstery to paint. Trucks are then shipped to their clients all over the world, including the United States.
Arkonik offers three separate levels of restoration, that basically go from mild to wild. Enjoy these photos from two of our favorite builds.
Artemis- Defender 110
This crimson station wagon will aid any explorer in their hunt for adventure. Complete with uprated suspension, snorkel, and a Warn winch, our ARTEMIS Edition will roam unhindered through forest wilderness or the concrete jungle. This D110 has been fully restored in Arkonik's consistent pursuit of precision and durability.
Ranger – Defender 90
Exterior