I first discovered the Land Rover Defender 90 in college and was immediately mesmerized by it's boxy lines and British heritage. Also, it wasn't a Jeep! Not that I'm against Jeeps, but the Defender 90 has always been a class above in both price and capabilities.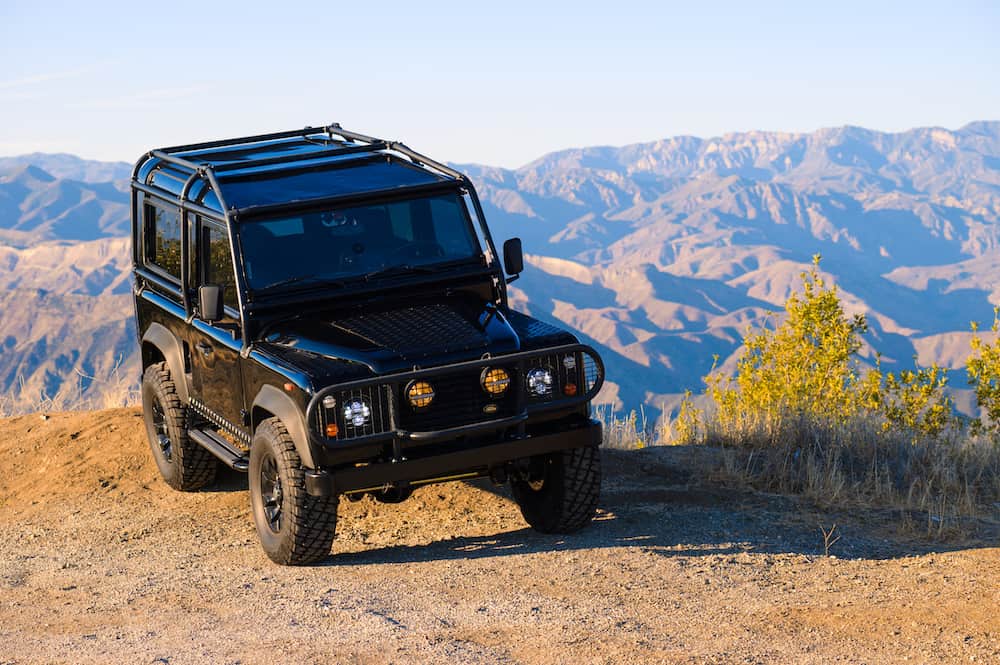 I've since become a Land Cruiser fan, but the Defender 90 still holds a special place in my heart and it's on my bucket list to someday drive one of my own. But, until then I can just drool over this beautiful example of a completely restored 1990 Land Rover Defender 90 in black.
It's currently available on Gasgeek for $120K and looks well worth the big bucks.
Here are more details on this incredible build.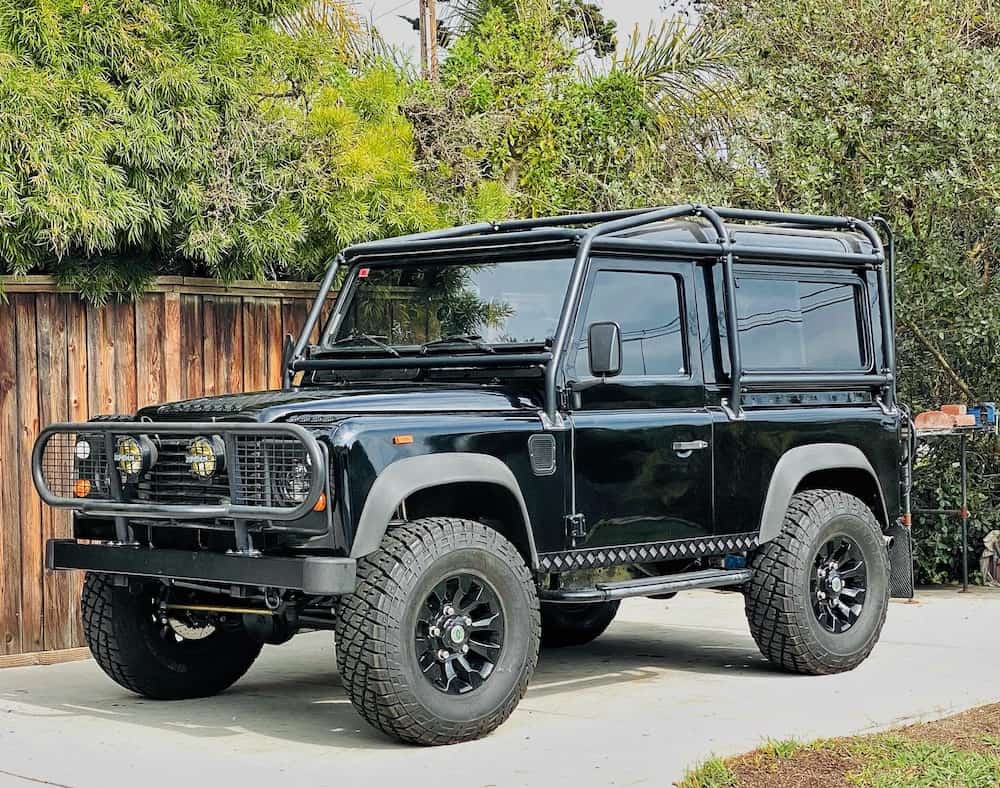 Up for sale is this 1990 Land Rover Defender 90, finished in gloss black with a black interior. It is fully legal and currently registered in Santa Barbara, California, with current registration in the owner's name valid until September of 2022. It is powered by a 200 Tdi liter turbodiesel engine, running a full-time four-wheel drive system with high- and low- ranges, coupled by a five-speed manual transmission.

This Defender has been both battle-tested and pampered. While having covered long distances, it also benefits from both full cosmetic and recent mechanical work, even seeing screen time during its tenure in Los Angeles. But while its looks justify the desire for Hollywood to utilize its presence for entertainment, this example's specification proves that its beauty is more than skin-deep.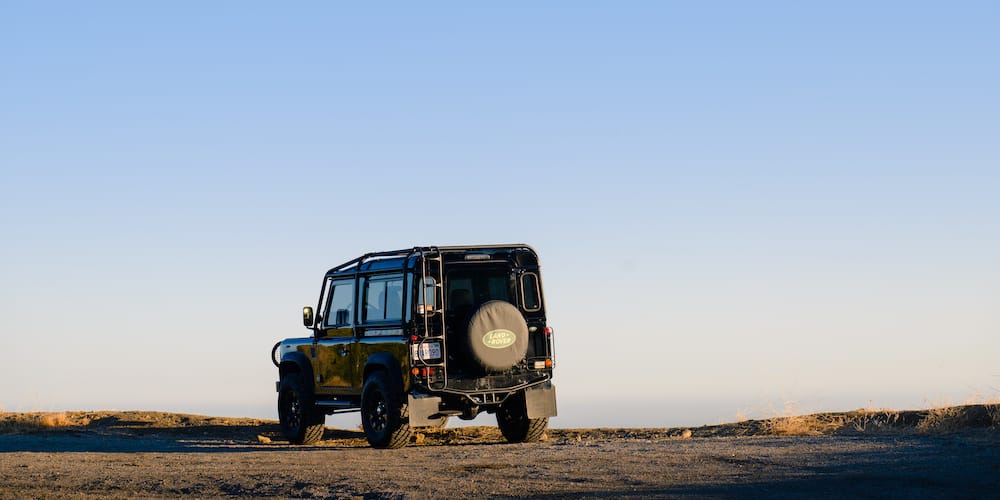 On the exterior, this involved replacing multiple bezels, minor brackets, panels and trim pieces, then a full color sand and polish to correct the finish. On the inside, the seats were freshly reupholstered, and wiring and mounting/relocation for the stereo was performed. Parts like the rear step, fuel tank and spout, and various detail parts were replaced and/or upgraded.
In 2018 a complete refresh of the 200 Tdi motor was done. This included a new crankshaft with new main and rod bearing sets, new intake and exhaust valves with head work, and new head and engine gaskets. Ancillaries like the water pump and timing belt were replaced, and a new clutch was installed while the engine was out.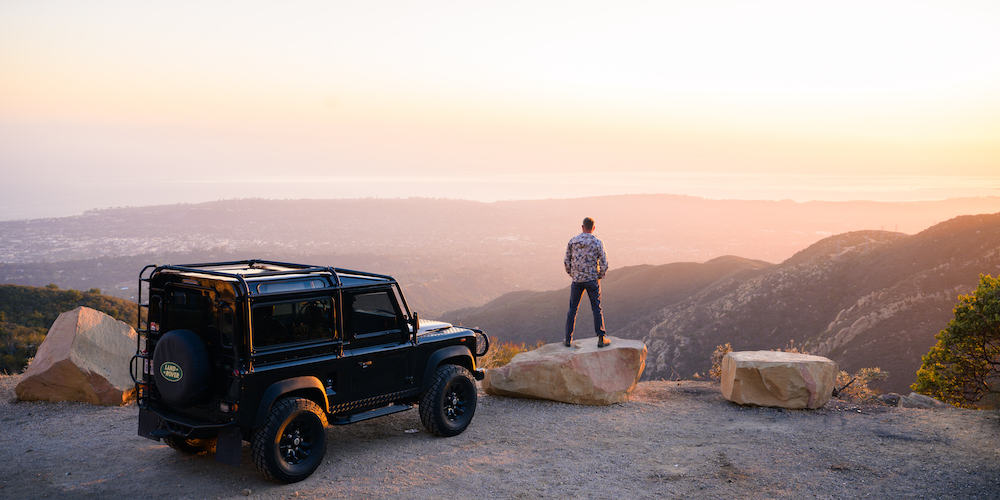 The entire driveline and suspension was significantly upgraded from stock. The starting point were Fox Shocks, employing tubular shock towers with fresh OEM springs, fastened by galvanized spring seats and hardware. All new tie rods and radius arms with new bushings were installed. The existing trailing arms were removed, stripped and then powdercoated for durability, with new bushings pressed in.

Other refreshed and powdercoated parts include front and rear axles, swivels, Panhard bar and brackets, and all radius arms and trailing arms. New brake cylinders, brake calipers and vented and slotted discs were installed along with newly installed propshafts. The detail items like a new dash top, new sliding rear side windows, headlights, and fresh fluids for all systems.

The receipts for all this recent work – and in much greater detail – are complete and well documented, proving this Defender 90 needs nothing to be fully ready to go for the next owner. It is capable and well thought out no matter where you look, inside, outside or underneath.
Someone I know please grab this beauty and give me a ride!!!
Land Rover Defender 90 Photos