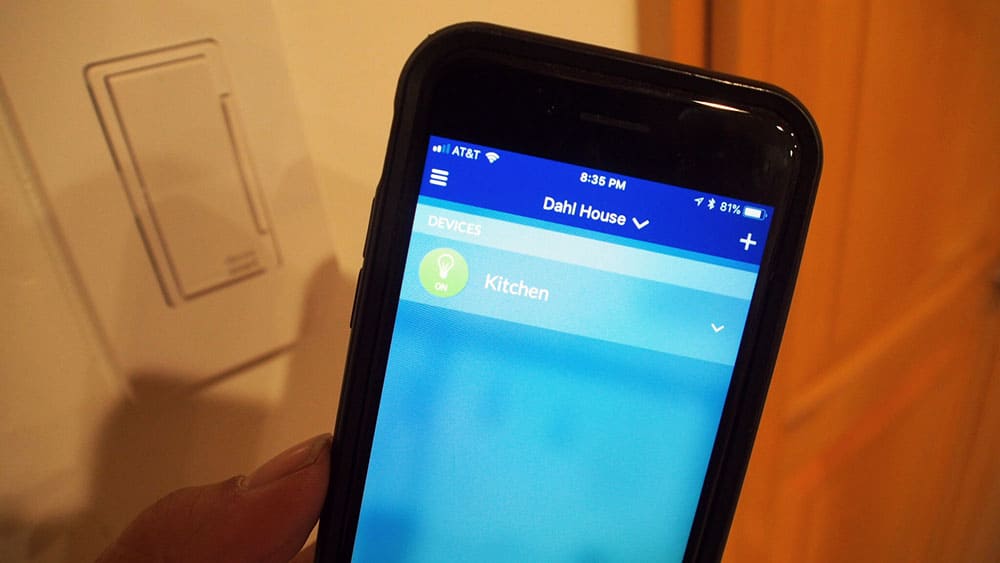 We take our lighting seriously here at the Dahl House—but we also don't rush into decisions on light fixtures, switches, outlets, and bulbs. We still have plenty of fixtures to decide on, but our switches, dimmers, and outlets have become more of a priority because of safety and convenience. We found Leviton to be an all-inclusive lighting solution, that would offer a huge upgrade from our current setup.
The switches throughout our house are mish-mash of products. Some lights are on dimmers and others are not. Some dimmers are sliders and others are push-button. Some have wall plates that matches, but many do not. They all get the job done, but they leave a lot to be desired in terms of design and functionality. Leviton hit a home run with their Decora Smart lighting controls/lighting control devices, and after reading up on it, we knew they were the products for us.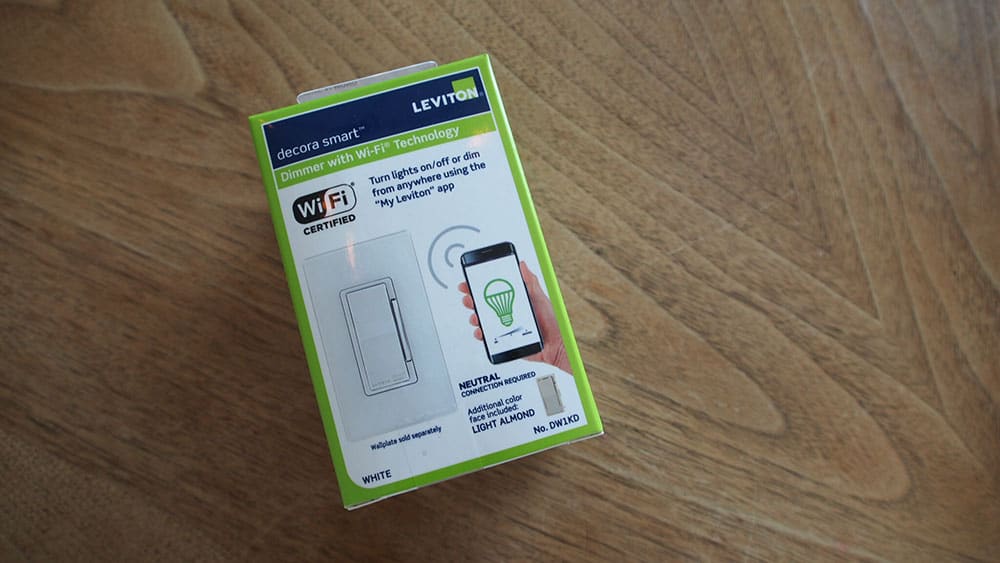 Smart Lighting
We've played with various smart home products to control lighting, but most of them consisted of a smart plug that was WiFi enabled, which let you control the power to any light or appliance that was plugged into them. So for overhead lights and recessed lighting, you were out of luck. The Decora Smart with WiFi Technology is a native solution in that it replaces a standard dimmer and has WiFi built into it. The dimmer itself is beautiful and intuitive to use. The green glow of the dimmer when off lets you know where it is, and also indicates the brightness level. If you don't like the "cockpit effect" while the dimmer is off, then you can turn off the green LED from the app. The dimmer is easy to pair to the My Leviton app on your phone, and once connected you can control the dimmer by the app. You can turn the light on or off, choose the level of brightness from 1 to 100%, pair the light with a group activity such as turn off all lights at night, and set an on/off schedule for the dimmer to follow. The scheduling feature is what we were most interested in exploring.
Set a Schedule for Security
Having lights on timers is better than nothing when you are traveling, but to truly give the impression that someone is home, you need a more sporadic lighting schedule. A thief will easily spot a lamp on a timer, so changing up the schedule will provide a great deterrent and give the impression our home is occupied. We can adjust the schedule as needed while away and there is no forgetting to set lights on a timer as we can do it from anywhere with the app. Fortunately, Leviton also makes a Decora Smart plug-in outlet so lamps and appliances can also be fully controlled by the same My Leviton app.
While home security while traveling is a big deal, turning on the lights just before you get home after work each day, also ensures you don't walk into a dark house. This can be especially useful for people who live alone.
Voice Control
An unexpected bonus with the Decora Smart dimmer is that it works with Alexa! We recently got a set of Sonos One speakers, which are Alexa enabled, so we'll be able to control our lighting via voice-commands in addition to the app. Are we living in the future or what?!!
Decora Smart Wi-Fi and HomeKit product lines also work with Google Home, Apple HomeKit, Samsung SmartThings, and Z-Wave Technology. Regardless of what smart home system you have, Leviton has got you covered.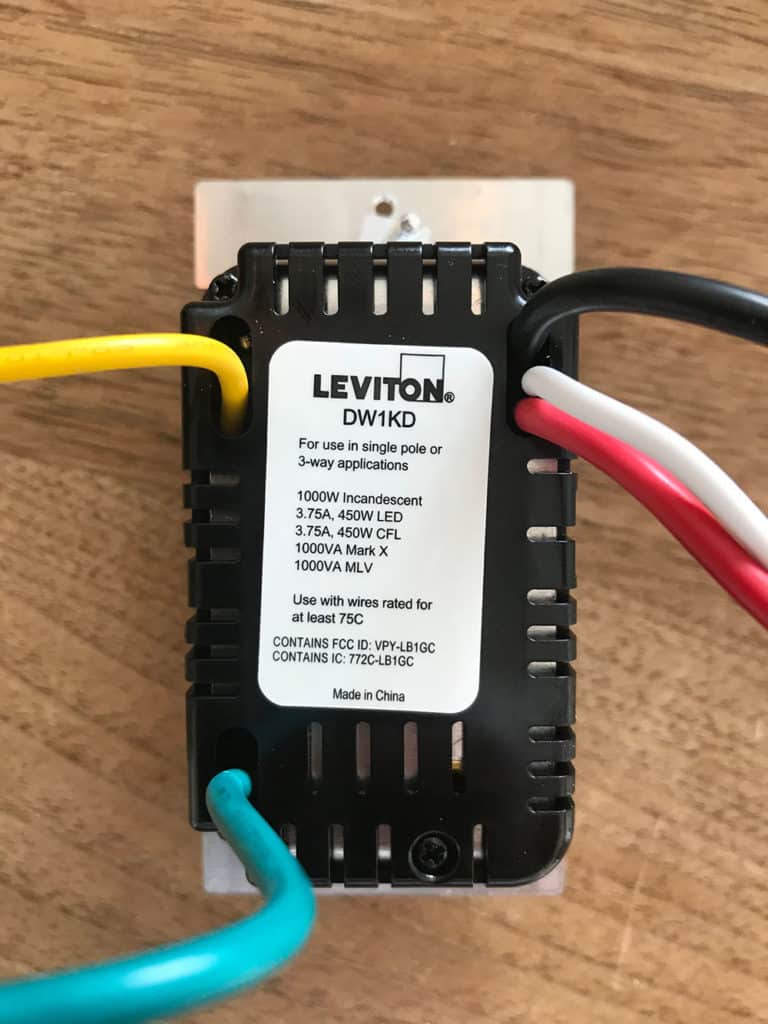 Installation
We've replaced dimmers and switches before, but this is the first time installing a smart dimmer. There's no difference, but they do require a neutral wire, so it's wise to pull your old dimmer or switch and check to make sure you have the proper wiring. If you don't it's best to call in an electrician who can properly upgrade your wiring.
Before doing any electrical work make sure you turn off the power to the dimmer or outlet from the breaker panel. Then confirm the power is out by checking with a multimeter on hot wire. Leviton provides clear instructions and diagrams to install their dimmers and outlets, but if you are unsure about steps in the process, call an electrician.
The Decora dimmers and switches we installed went in smoothly, but not all the wiring in our 1940 home is updated, so we've got a couple switch boxes that are a tight squeeze. When we eventually upgrade the wiring, we will replace the boxes to give the switch and wiring a bit more space.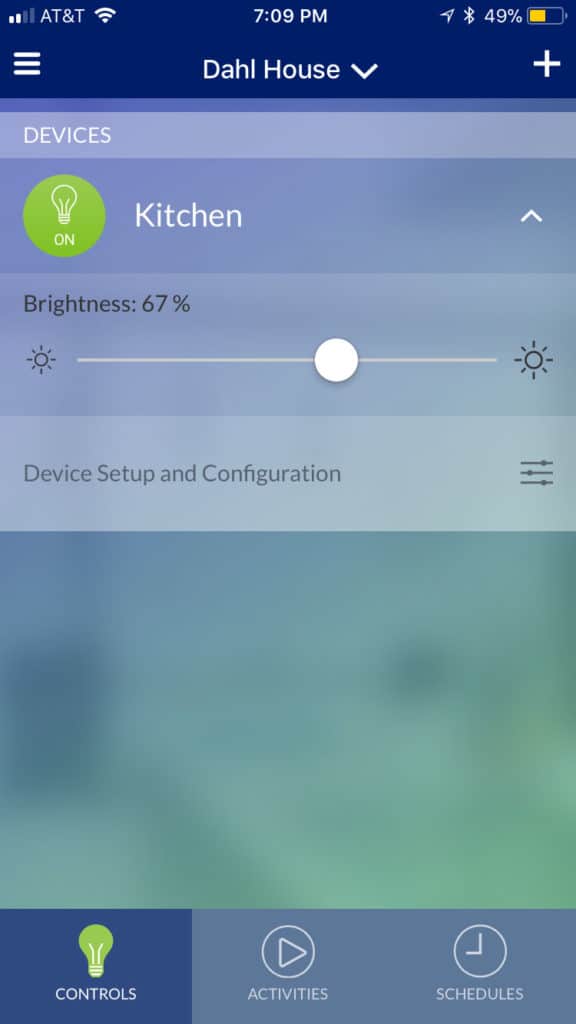 Setup the App
Once the Decora Smart dimmer was installed and powered up, we simply downloaded the My Leviton app and linked it to our home WiFi. It took less than 5 minutes and we were up and running. In addition to all of the scheduling you can select the type of lighting you have, including LED, CFL, and incandescent. It's important to set this so your dimmer or switch performs properly.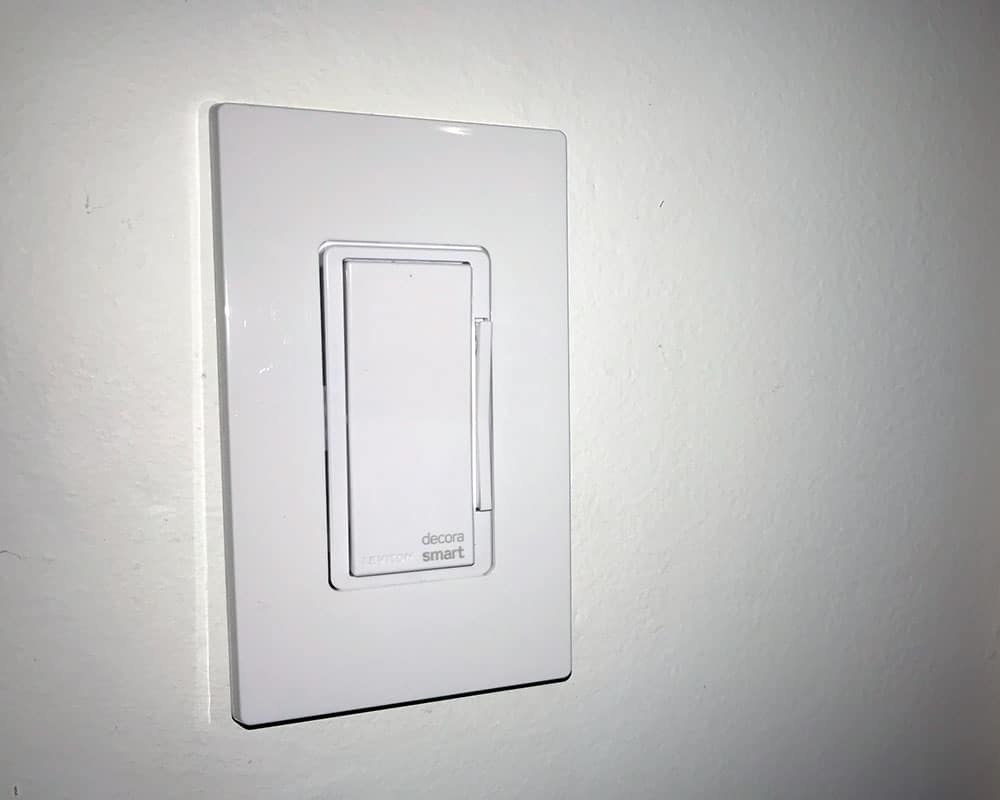 We're excited to finally update all of our dimmers and switches to gain full control of our lighting whenever and wherever we are. Next up is replacing our dated outlets with AFCI/GFCI outlets as well as USB enabled outlets in various parts of our home.
This post is sponsored by Leviton. Product was provided by Leviton for review. All opinions are 100% those of Timothy and Laura Dahl.