Lowa has been a top name in outdoor boots since 1923. They continue to innovate in boots made for mountaineering, hiking, backpacking, and rock climbing. Their lineup of cold-weather Lowa winter boots is coveted by avid outdoor enthusiasts everywhere.
Here are a couple of our favorites.
Renegade Evo Ice GTX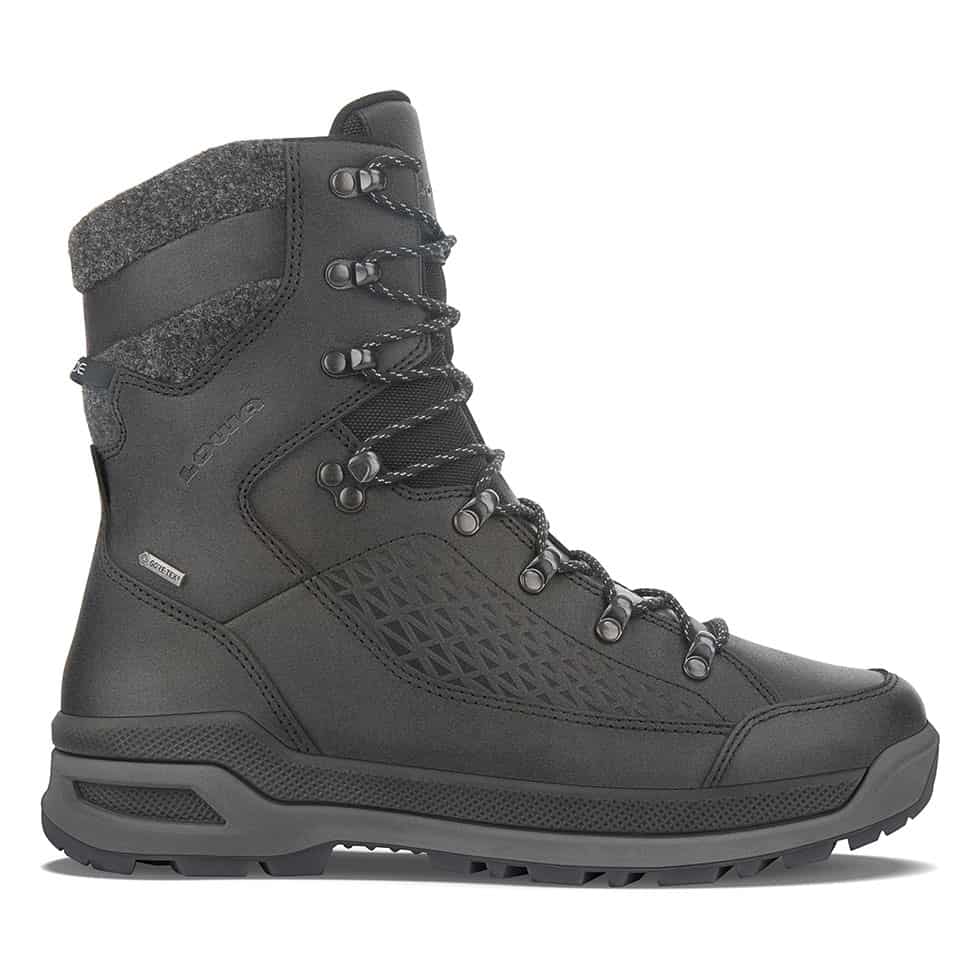 For snowy outings the Renegade Evo Ice GTX is a comfortable and durable winter boot, that will provide you with enough traction to handle the steepest trails.
If you've never experience a booth with Vibram Arctic Grip Trac, then you are in for a surprise. Your feet feel like they will stick on slick and wet ice and rock. I first tried this sole at the Outdoor Retailer show and was very impressed.
The worst part about walking in snow and ice is the fear of wet feet, but the taller shaft on the Renegade will prevent snow from getting into your boot and the Gore-Tex Partelana lining adds a layer of waterproofing into the lining and insulation.
Casara GTX Ws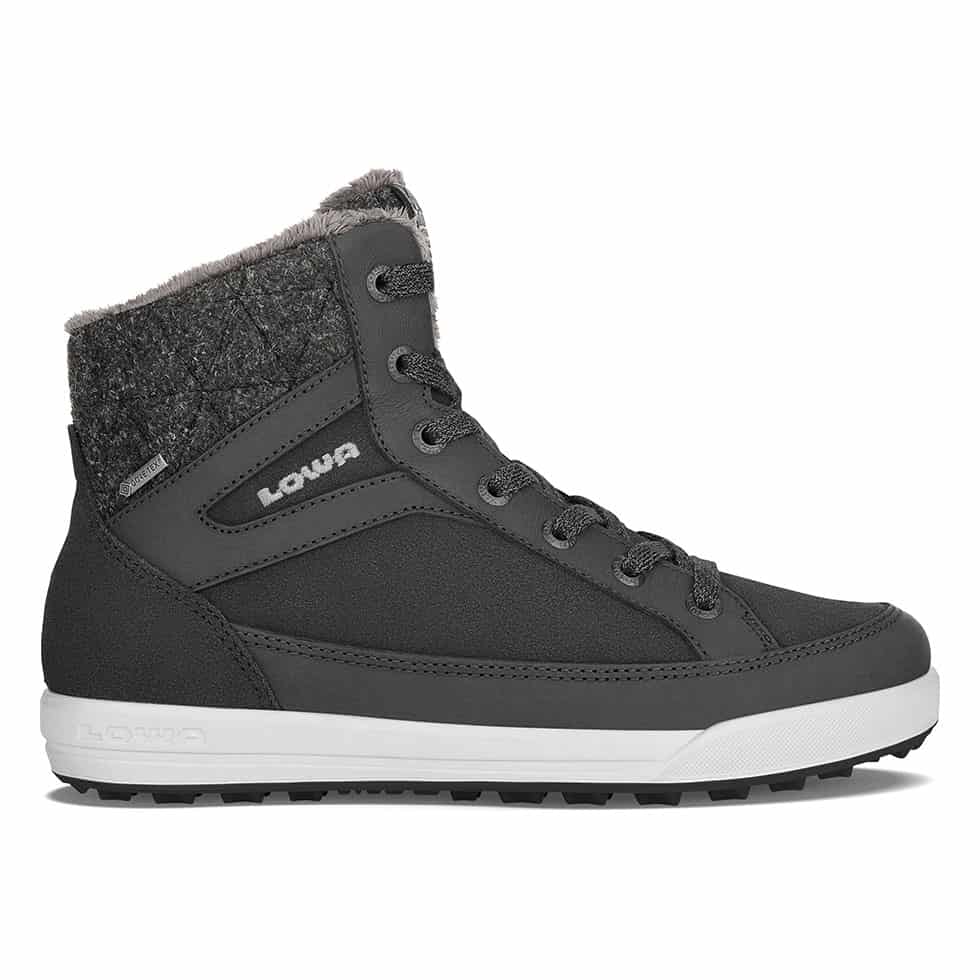 The Casara GTX is both functional and fashionable. It's a shearling-trimmed boot that works well for apres-ski and outdoor jaunts in the middle of winter.
The embossed split leather upper is a lovely touch and the convenient inner side zip makes lacing up a cinch. It's also waterproof and breathable, what's not to like!
Both boots are available now at Lowaboots.com.