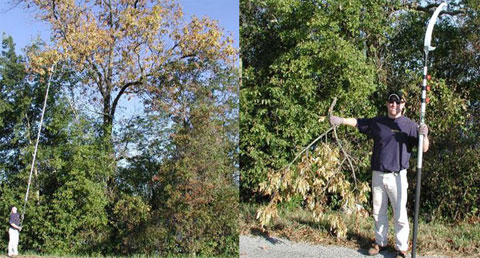 A great weekend project is making sure your home is clear of overgrown tree limbs. It may not be a pressing issue but cutting back these limbs can prevent issues down the road such as the branches and limbs breaking through a window during a storm or even crashing down on the roof after heavy winds.
Overgrown limbs also provide pests and rodents with a easy access to your home where they can find refuge in soffits or into your attic.
Wet leaves against your house can also promote algae growth which in turn can lead to rot.
Have we given you enough reasons to cut back those branches?!

It's as easy as taking a pole saw and trimming back just enough. This will save you time and money much later and make for a healthier home.
photo: North Central Regional Plant Introduction