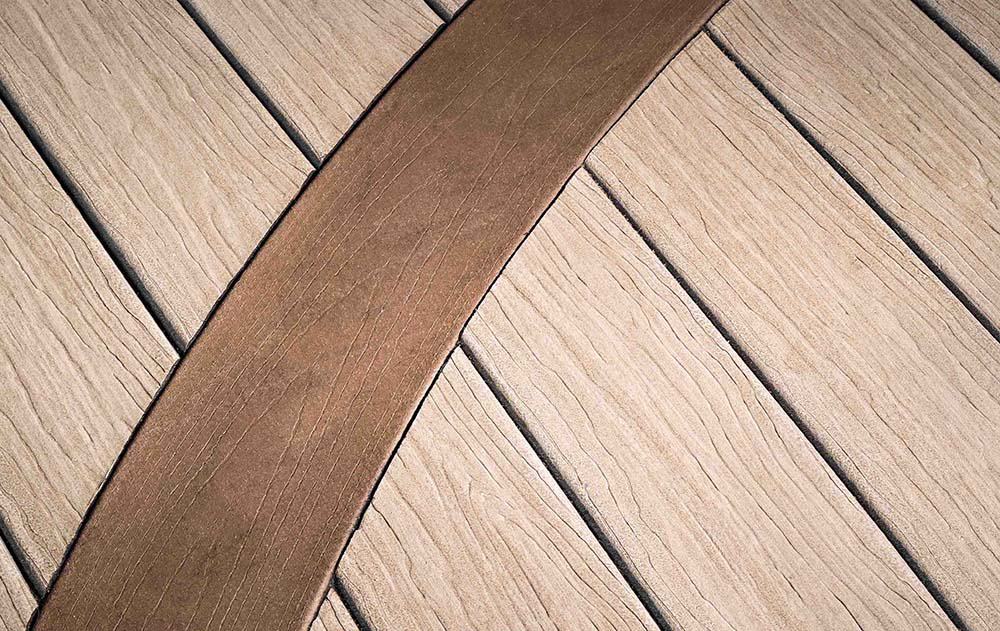 Year after year, composite decking materials continue to get better and better. At this years International Builders Show, MoistureShield introduced two new colors of composite decking featuring their CoolDeck technology.
CoolDeck minimizes heat absorption by up to 35% versus traditional capped composite boards, for a more comfortable deck. The newest colors, Mochaccino and Cathedral Stone, have been added to the MoistureShield Vision composite decking line with the CoolDeck option.
"CoolDeck technology minimizes the heat absorption that is a key pain point of composite decking," says Joey Peters, Senior Brand Manager. "The addition of CoolDeck colors to the Vision line represents a marriage of two technologies that together provide a visually appealing indoor-flooring look and a more comfortable composite decking experience."
Vision features an advanced manufacturing method that creates a modern, variegated appearance with a diverse pallet of trend-forward color options. The distinctive contemporary designs strongly resemble the beauty of interior hardwoods to provide a seamless transition to the outdoor deck.
In addition to CoolDeck colors Mochaccino and Cathedral Stone, MoistureShield's Vision comes in Smokey Gray, Spanish Leather, and Sandstone.  Vision also includes the Solid Core Difference throughout each board for unmatched strength and moisture resistance. The combination of its DiamondDefense cap and Solid Core Difference offer superior weather resistance and lasting durability.
The deck boards are available in 12-, 16- and 20-foot lengths with fascia boards in 12-foot lengths.  The decking come in square-shouldered boards and grooved profiles for hidden fasteners. Vision decking is fully protected by a lifetime structural warranty, as well as a limited lifetime fade and stain warranty.
If you are planning deck this year, consider MoistureShield, especially if you live in a wet weather area.