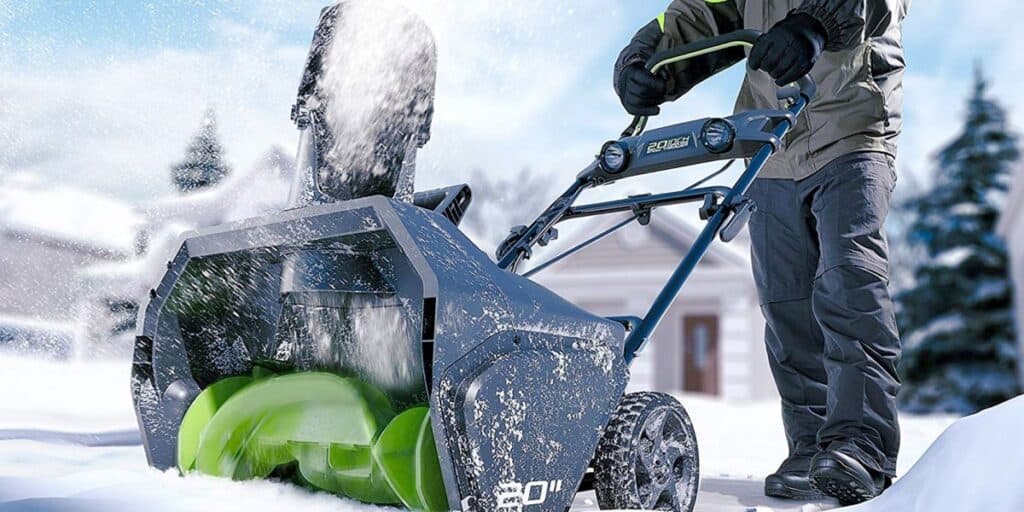 Shoveling snow ranks as one of the most hated jobs by most homeowners. It's cold, wet, exhausting, and can be dangerous in case of a fall. Here's a list of the best cordless snow blowers from Greenworks that will work for any sized yard.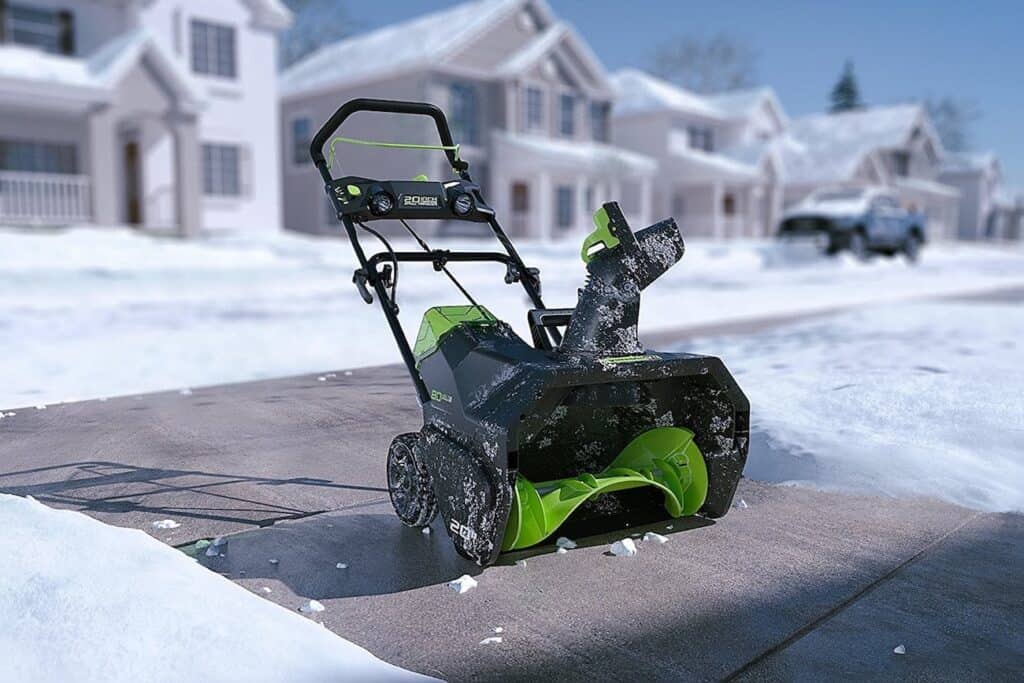 Why Go With a Cordless Snow Blower
Traditional single or two-stage snow blowers and snow throwers are powerful gas guzzling machines. For most homeowners a gas powered machine is not worth the hassle of dealing with fuel, oil, and fumes. Not to mention the difficulties of starting a gas snow blower.
At the other spectrum are corded electric snow blowers. Corded snow blowers are less expensive than cordless versions, but that's about where the advantages end. Dealing with any corded tool can be a pain in the butt, so why not just pay a bit more for a more enjoyable experience.
The Best Snow Blower for Sidewalks and Walkways
Buying the right snow blower for your needs is essential for maximizing it's effectiveness and your satisfaction. A large 22″ snow blower is overkill for a small walkway, and conversely, an electric sweeper will take forever to clear a long driveaway.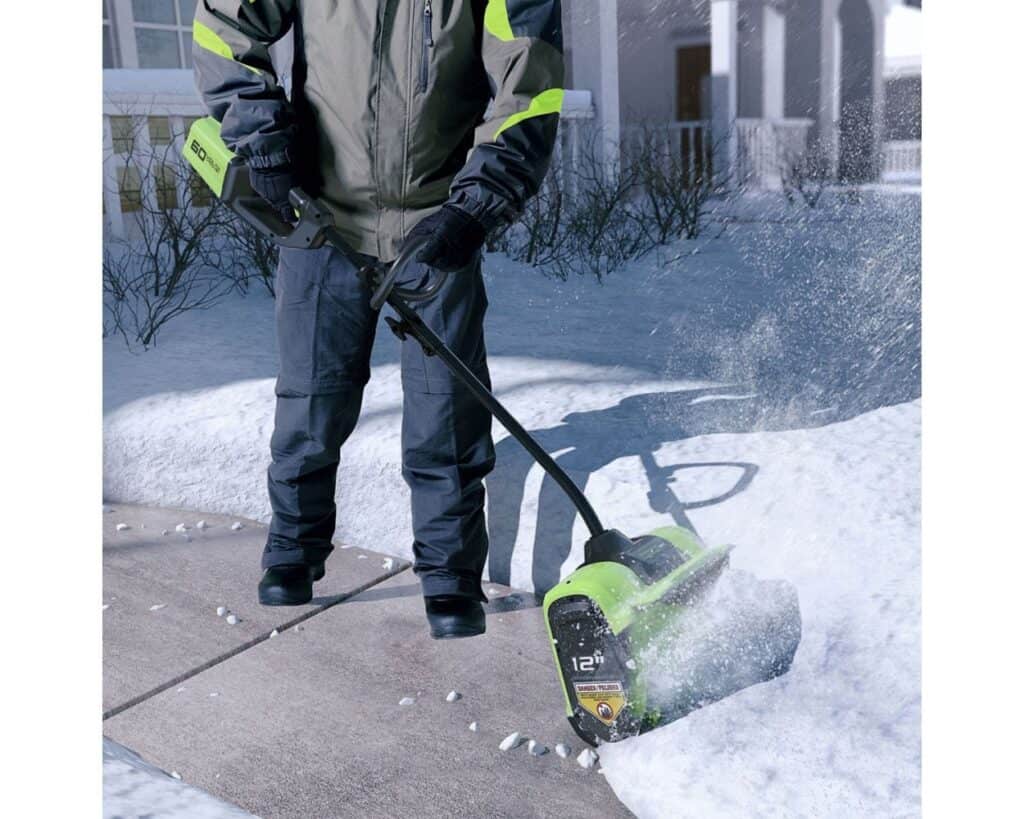 To clear a short sidewalk or walkway, consider the Greenworks Pro 60V Brushless 12″ Snow Shovel. It's basically a snow shovel that does all the work. Simply push it along the ground in snow up to 6-inches deep and the snow shovel clears a 12-inch path.
This type of snow removal tool can be easily stored and is lightweight, making it a cinch for anyone to use. It's the perfect sized snow thrower for small walkways and patios and city-dwellers who have limited storage space.
These are also recommended for areas that don't get a tremendous amount of snow, but enough snow that still sticks around. It's always best to remove snow after a storm to prevent ice buildup which is a serious hazard.
The Best Snow Blower for Small to Medium Sized Yards and Driveways
The Greenworks 60V Pro Brushless 20″ Snow Blower hits the sweet spot for most suburban homeowners. This snowblower is powerful enough to clear walkways and sidewalks easily and can clear a path for your car in just a few minutes.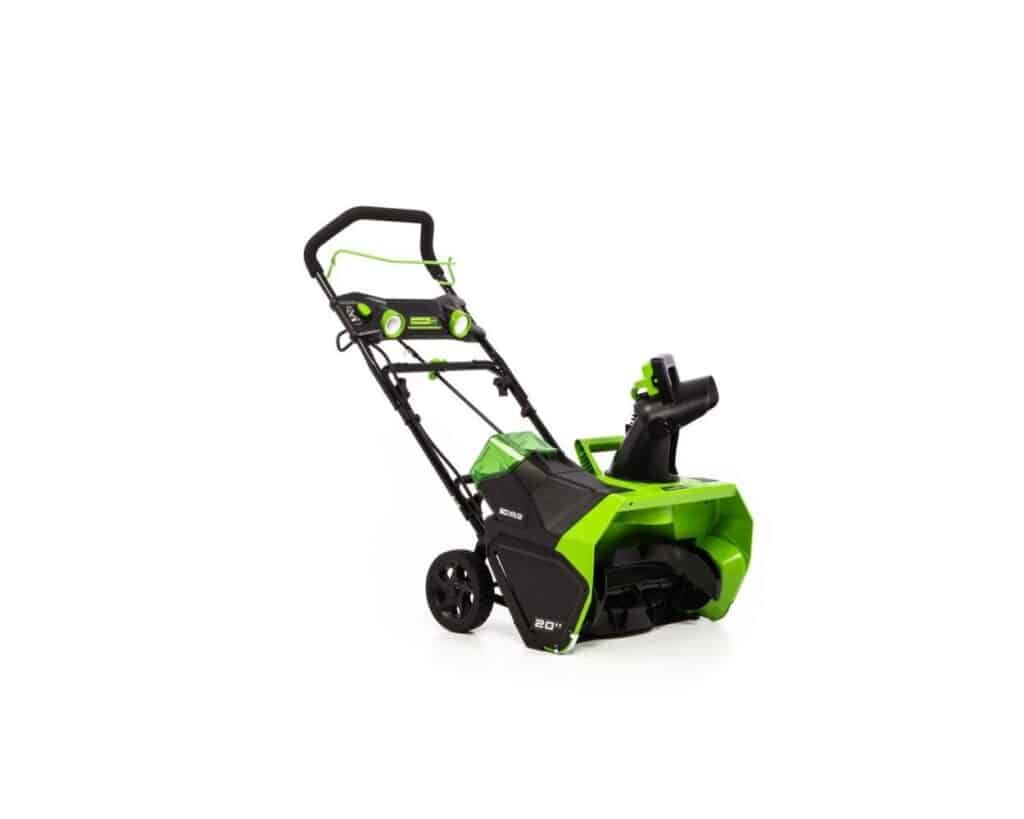 You've got 60 minutes of runtime with this snow blower, but if you need to cover a bit more space in the same amount of time, you may want to opt for the next size up which is a 22-inch snow 60V snow blower. Like the 20-inch, this snow blower has an adjustable auger to determine how far the snow should be thrown and a 180 degree directional chute.
The 22-inch model sports a dual-battery port which allows for automatic switchover between batteries which extends runtime and saves overall snow removal time as you don't have to stop to switch out batteries. We love this feature on the Greenworks 60V mower.
A bonus with the 60V snow blower is that the same 60V battery can be used to power more than 40 Greenworks tools on the 60V platform. This includes an entire suite of yard care equipment like mowers, leaf blowers, string trimmers, and more. Put your 60V tools to work year round.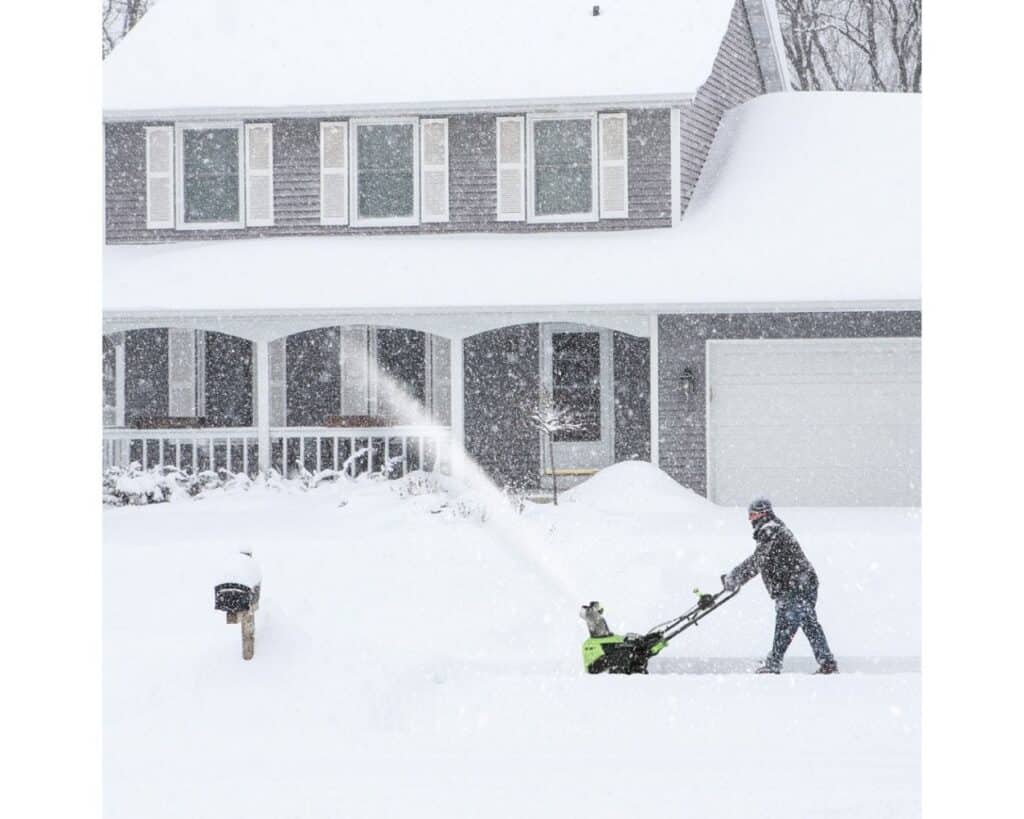 The Best Snow Blower for Large Yards and Long Driveways
If you've got a large space and don't want to spend hours clearing snow, then you need to opt for the most powerful snow blower you can find.
You may spend more money up front, but it will be well worth it to cut your snow clearing time in half, and be able to get inside sooner than later.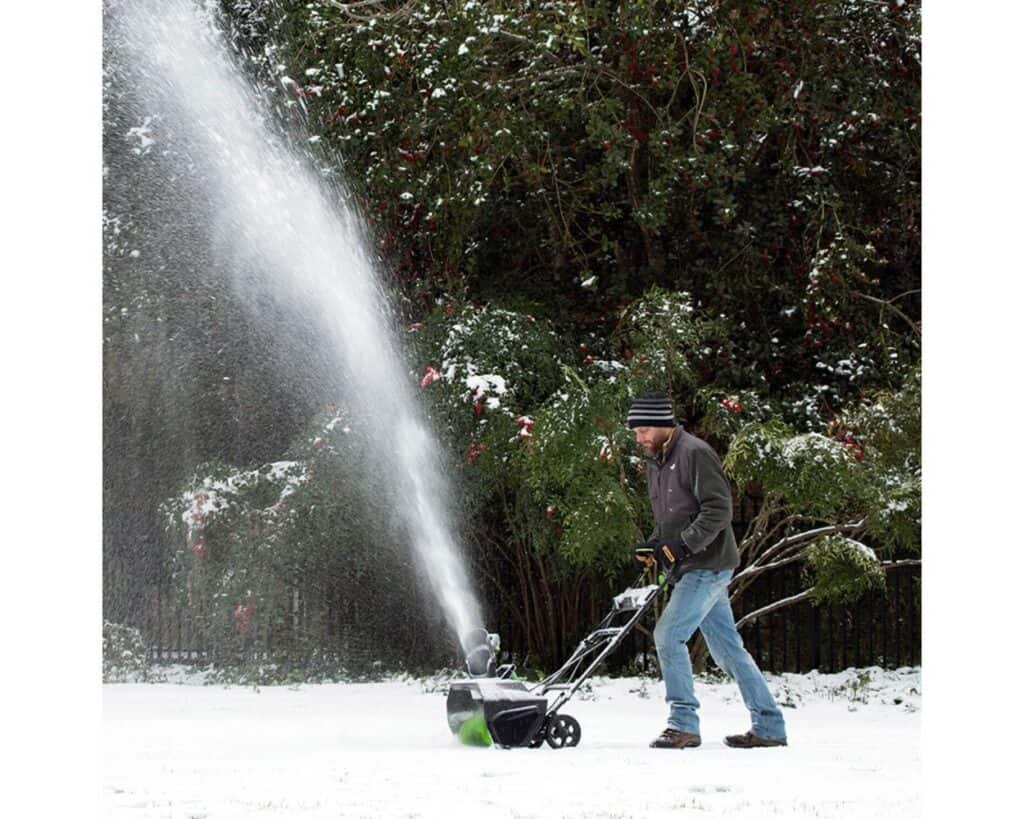 The Greenworks Pro 80V Brushless Snow Blower is one of the most powerful cordless snow blowers you can buy. This single-stage snow blower can throw snow 20 feet and features large 6-inch wheels and dual LED lights for clearing into the later afternoon.
No matter which Greenworks snow blower you choose, don't wait until you pull your back or slip and fall. Invest in a cordless snow blower today and work smarter, not harder the rest of winter.