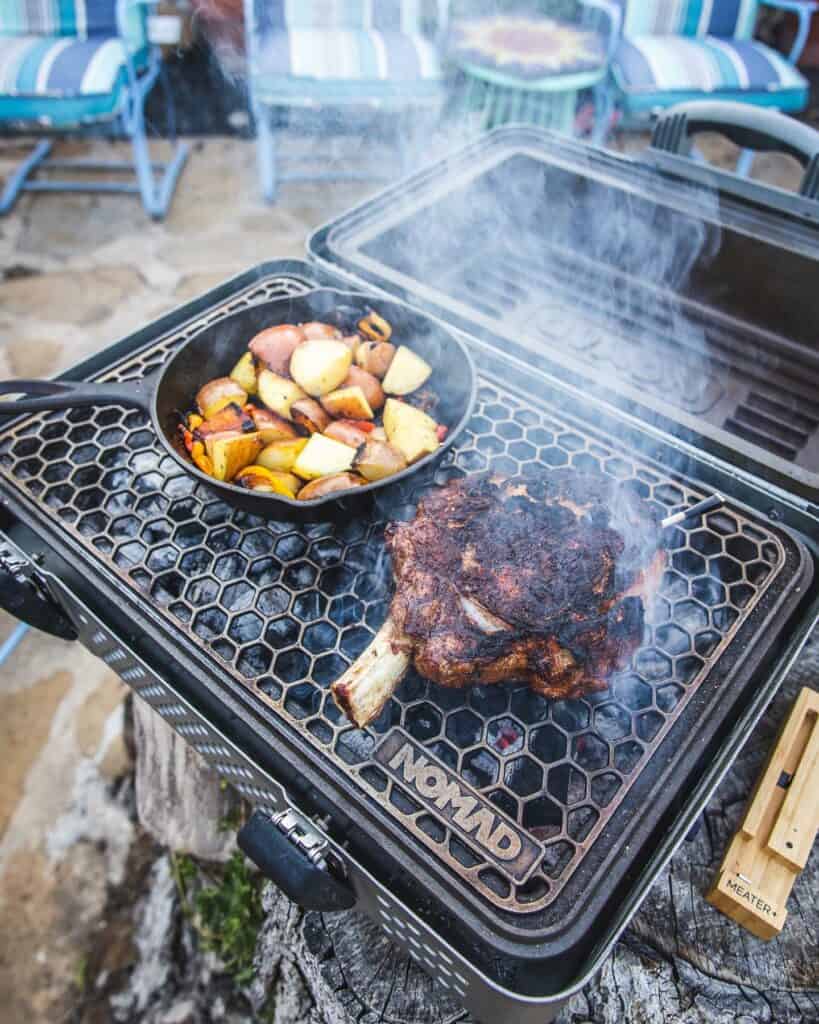 Portable charcoal grills have a reputation for being hot, messy, and fragile. The NOMAD Grill and Smoker aims to change all that with their bad-ass briefcase grill that is designed to give you the charcoal flavor you desire at home or on the road, with less mess and better results.
To be honest I have drifted away from charcoal grilling towards gas and pellet smokers. The main reason is the time and hassle that comes with charcoal, especially when trying to cook while camping or on a picnic.
The NOMAD grills sharp design caught my eye and I had to learn more after seeing it in action.
A Briefcase Grill You Can Count On
Portable charcoal grills will invariably leave a mess at your campsite or in your trunk. The lids don't stay on and the ash can get everywhere.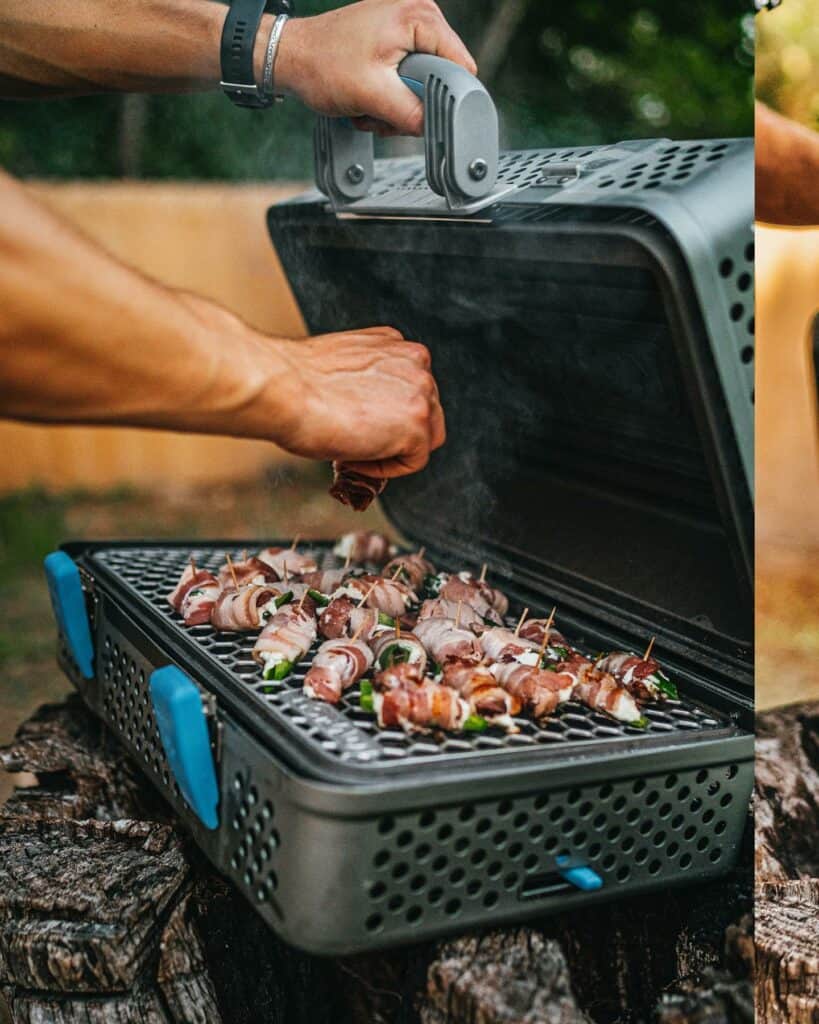 The beauty of the briefcase design of the Nomad is that it simply unfolds for cooking and folds up when you are done, keeping any extra ash or dirt locked tight until you can really clean the grill again.
The grill grate stays in place and the tools can be safely transported inside.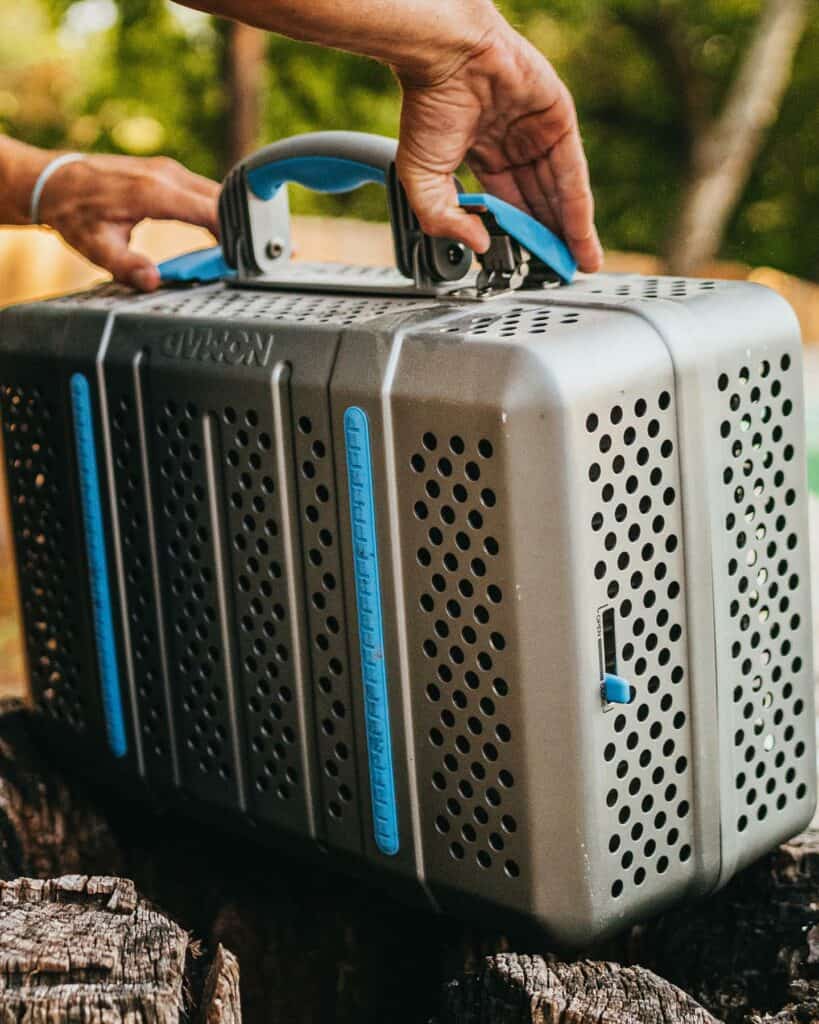 A strong handle and burly latches ensure that the NOMAD is ready for transport and you won't have any accidental openings that could create a huge mess.
The NOMAD is hefty at 28-pounds due to its heavy-duty diecast aluminum cookboxes, but that weight contributes to the NOMAD creating a hot and even heat source. The grill is still small enough to easily transport in the trunk of your car, bed or your truck, or even strapped to your bike or motorcycle.
Charcoal Cooking Performance
The secret to the NOMAD's hot and consistent charcoal grilling are the diecast cookboxes that are encased in a corrosion resistant anodized aluminum shell.
The cast and cambered stainless steel cooking grate gives you 212 square inches of cooking space that can be doubled with the addition of another grate for 425 square inches of space. The curved grate provides added strength and when flipped makes a great veggie cooking basket.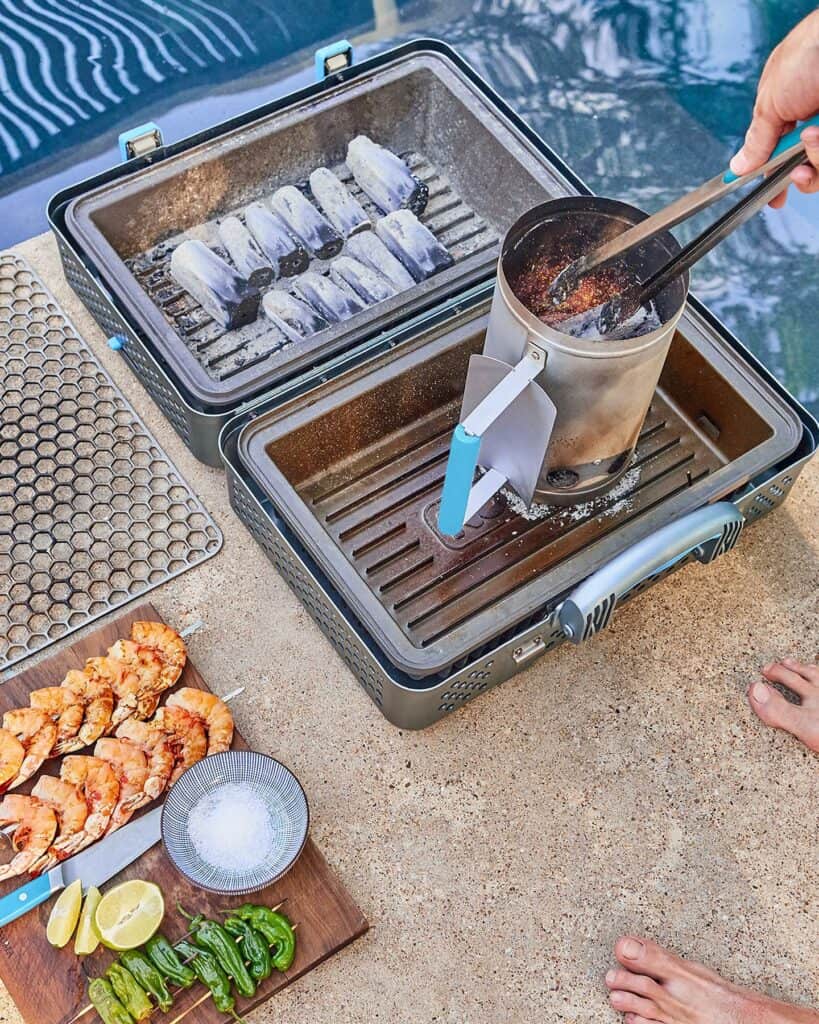 To give you an idea of space with both grills going you can fit 30 burger patties. With just one side you can smoke two racks of ribs.
NOMAD has some awesome all-natural charcoal that fits the grill perfectly. A charcoal chimney makes lighting the charcoal easier and firestarters are also helpful.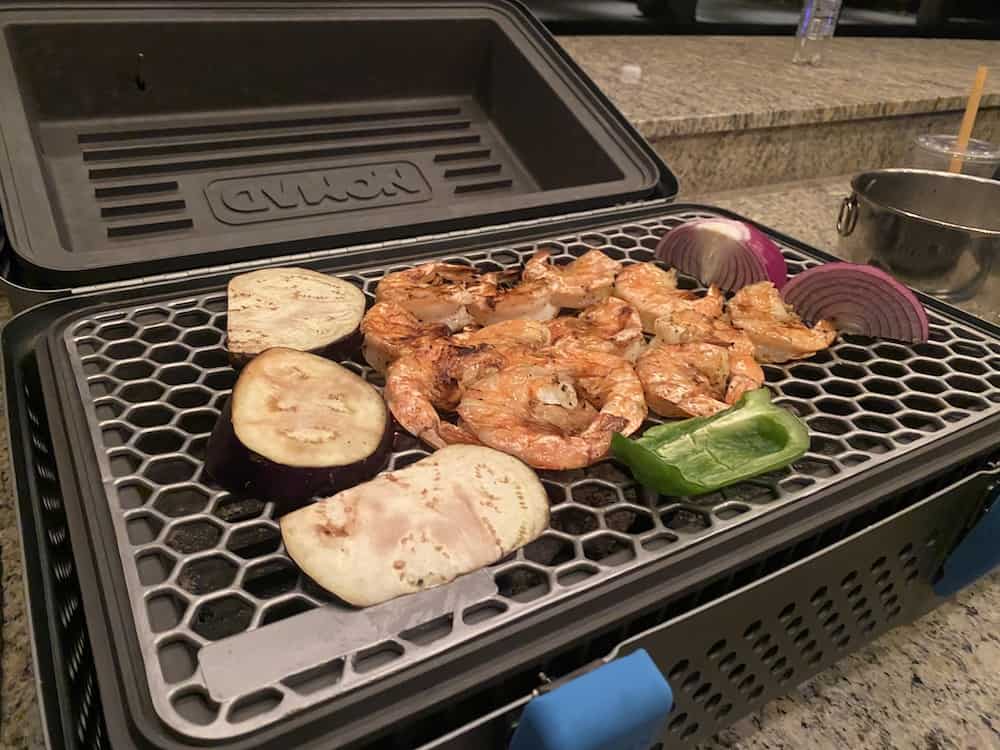 We cooked steak and veggies on one grill and the high heat provided a nice sear and cooked our steaks to a perfect medium-rare.
Is the NOMAD Grill Worth It?
At $625 the NOMAD grill is priced at the top of the market, but I believe fairly so.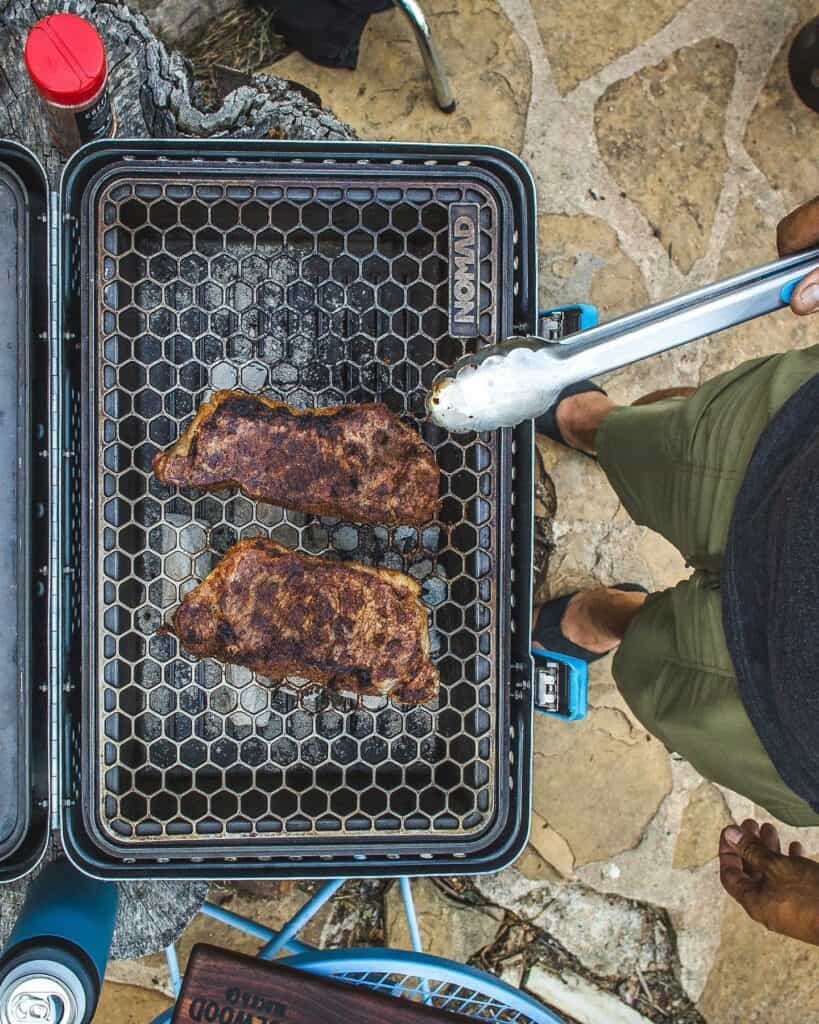 As I previously reasoned why I turned against charcoal, the NOMAD has brought me back in and that is no small feat. The quality of the grill is unmistakeable and getting that charcoal taste back without the hassle is a win!
If you take charcoal grilling seriously I recommend the NOMAD grill as it will last forever and can easily replace both your home and portable charcoal grill.
Visit NomadGrills.com for more information.