Dometic is known as a premium maker of portable fridges and freezers. The RV and overland crowd is very familiar with the quality and craftsmanship of their products, so it was natural for Dometic to launch their new Dometic Go Outdoor Collection, which promises to complement and extend their other travel-related products.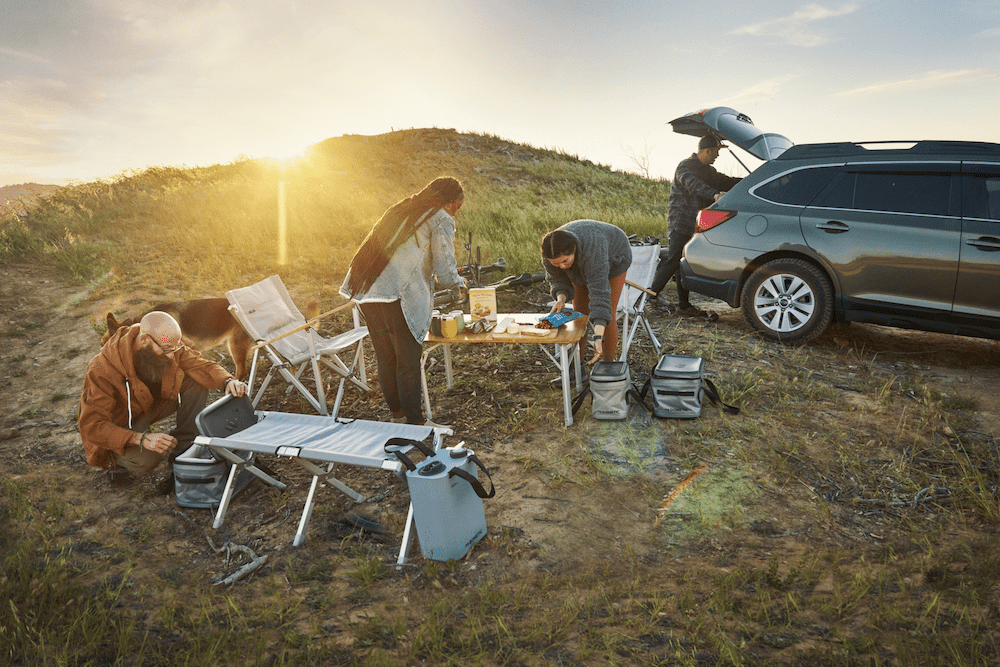 I first saw the Dometic Go Collection at Overland Expo last year and was impressed enough to name it to our best new products list.
Dometic hit all the key products that campers need to full-enjoy the great outdoors.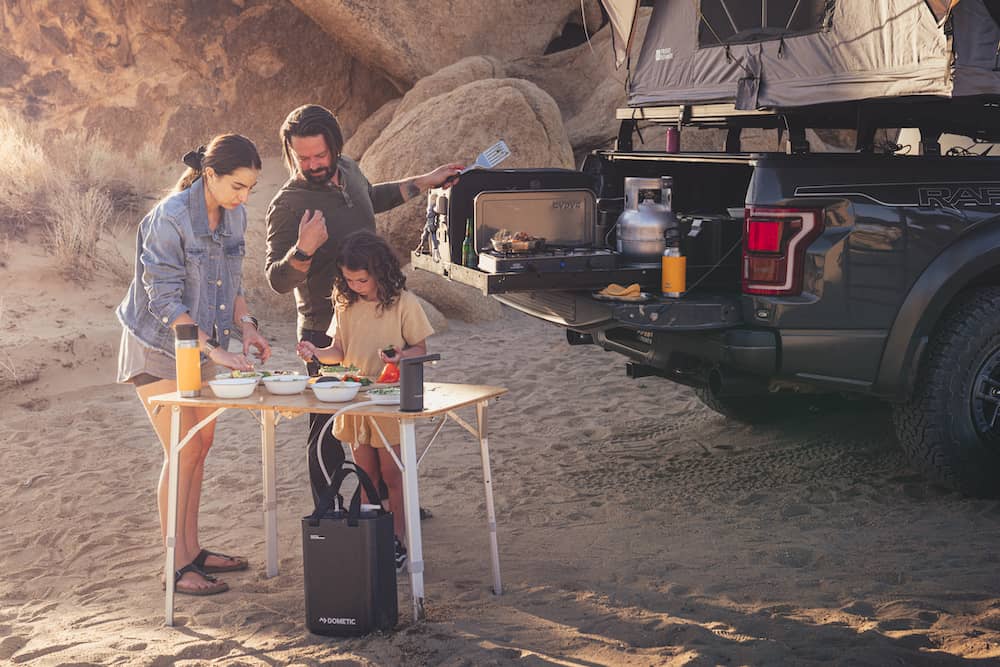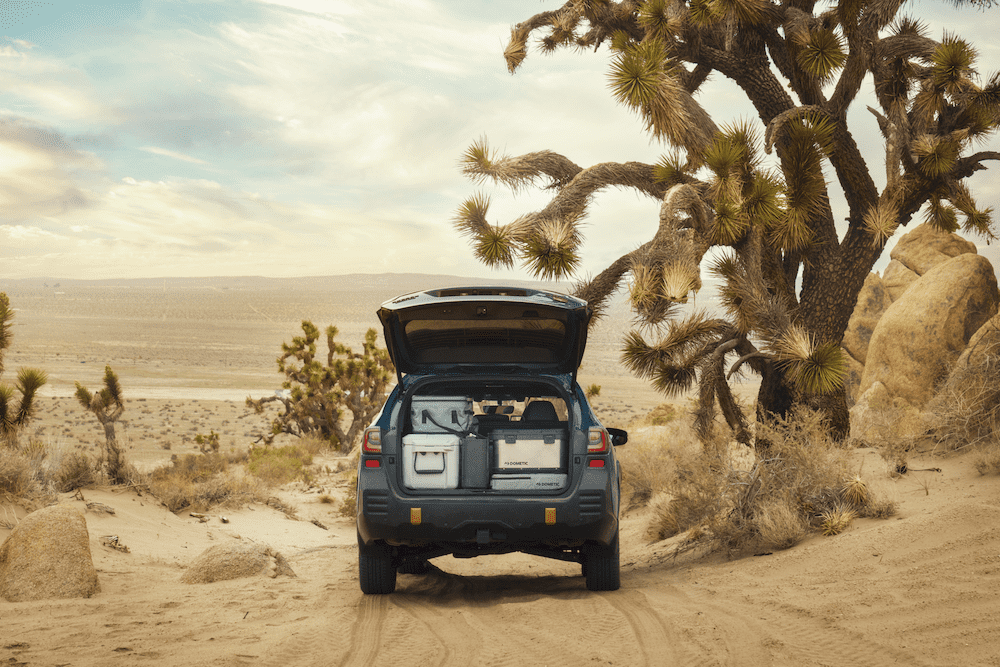 The Dometic GO 2022 Collection includes: 
Hydration Water Jug: an easy, efficient way to store, transport, and use water around camp 
Hydration Water Faucet: provides running water on-site, dispensing with the ease of a single tap 
Compact Camp Chair: lightweight, robust chair designed for comfort and packability 
Compact Camp Bench: unique and compact, 2-seater bench for any scenario 
Compact Camp Table: one table for every need, featuring 3 adjustable height options and hassle-free construction 
Blanket: weatherproof and cozy, this dual-sided blanket is a go-anywhere, do-anything outdoor staple 
Portable Gear Soft Storage: soft, versatile protection for the grab-and-go essentials 
Insulated Insert: transforms Portable Gear Storage into a mini cooler 
Hard Storage: waterproof and dustproof, stores, stacks, and organizes essential outdoor gear 
Mobile Cooling: CFX3 powered coolers, Patrol ice chests, WCI Cool ice chests 
Outdoor Drinkware: a wide range of designed thermo bottles and cups which keep both hot and cold drinks 
From furniture and storage to a complete water solution, every product is thoughtfully designed to work together and fit seamlessly into any rig. AND since it will spend most of its life stored in your garage, it's also designed to be compact and simple to stash away until its time to hit the dirt.
To be honest, we've seen a lot of these products before and many of us who are avid campers already have camp tables, chairs, and blankets. Although not as good-looking as the bamboo Go Collection.
But, the real standout from this collection is the water faucet and water jug, as they offer a great solution to camp water needs. Dometic realized that water storage, transport, and use has been limited to plastic jerry cans and gravity fed containers.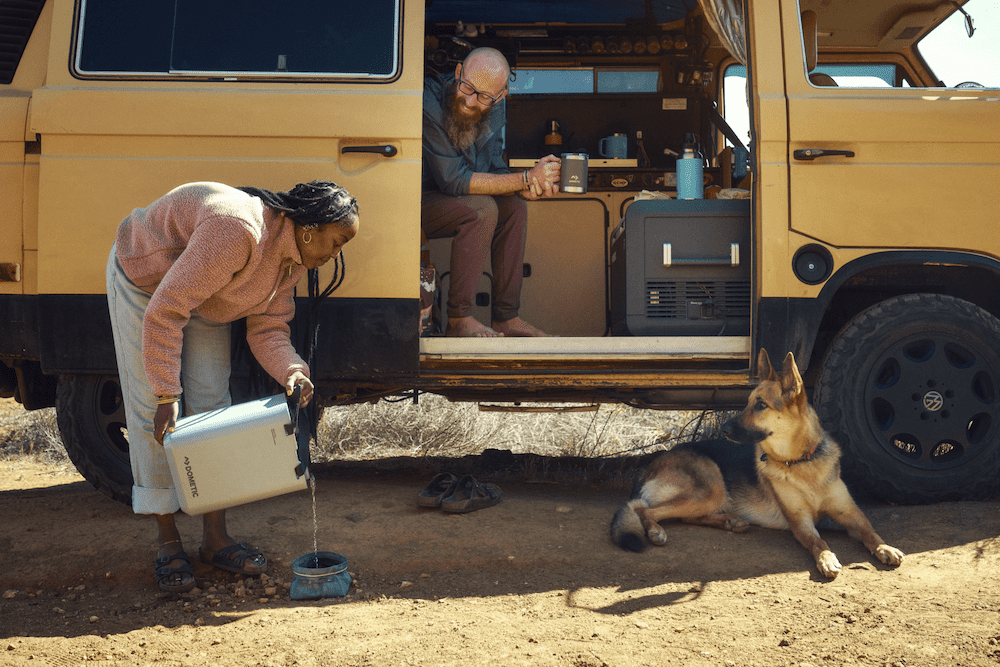 The Dometic Go Hydration Water Jug makes water storage and transportation super simple, and when paired with the Hydration Water Faucet, you've got running water ready to go from anywhere you go.
The 11L water jug features handy nylon straps and a universal 63mm Nalgene top that can fit a variety of accessories. Most importantly it's BPA free and constructed of food-grade LDPE.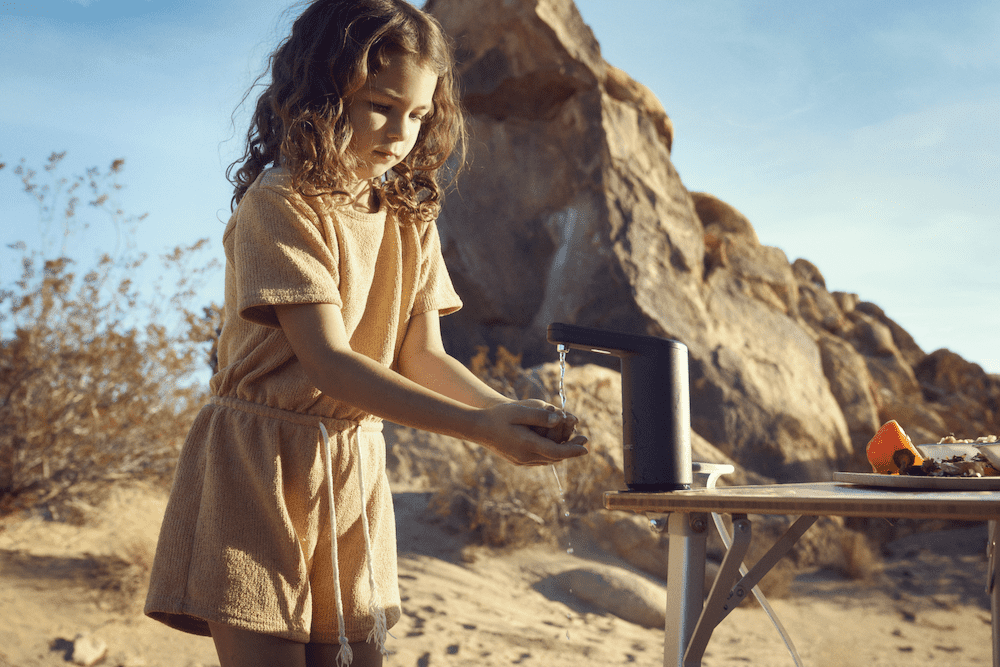 The water jug really shines when paired with the Hydration water faucet which brings the functionality of a kitchen sink with you to the campsite. The easy shut-off switch conserves water and prevents messy puddles from forming wherever you camp. The faucet can dispense up to 150 liters on one charge and can be used on a variety of water storage containers.
You can shop the entire Dometic Go Collection on their website.