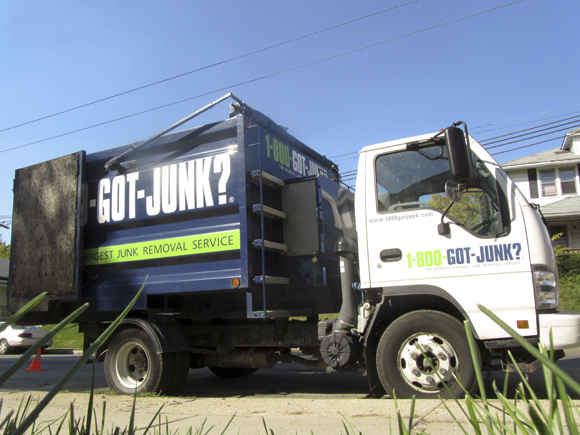 This past weekend we received a very unwelcome note taped to our front door. Someone had called the housing inspector's office complaining of code violations at our address. It was the perfect opportunity to try 1-800-GOT-JUNK.
The issue was some construction debris that lay next to our trash can outside — nothing you could see from the street or even the front yard, kept in a neat pile, and only obviously visible from within our home or through one back window of our neighbor's home.
City Violation
We were given a warning by the city to clean up the mess within five days (not exactly the most reasonable amount of time seeing as we were cited on a Saturday morning, so everything was not only closed Sunday, but Monday in observance of Columbus Day as well, not to mention our trash pick-up day wasn't included in the time frame) and with an impending trip, we needed to take care of the situation and take care of it fast.
1-800-GOT-JUNK
We decided to have 1-800-GOT-JUNK come out and give us an estimate that day, thereby thwarting most potential issues by waiting until later in the week to address the issue.
We made the reservation online through their website, which immediately saved us $10 on whatever the quoted price would be. And sure enough, about twenty minutes before our self-determined two-hour window we received a confirmation and time estimation call, then were promptly greeted by that famous truck in front of our house.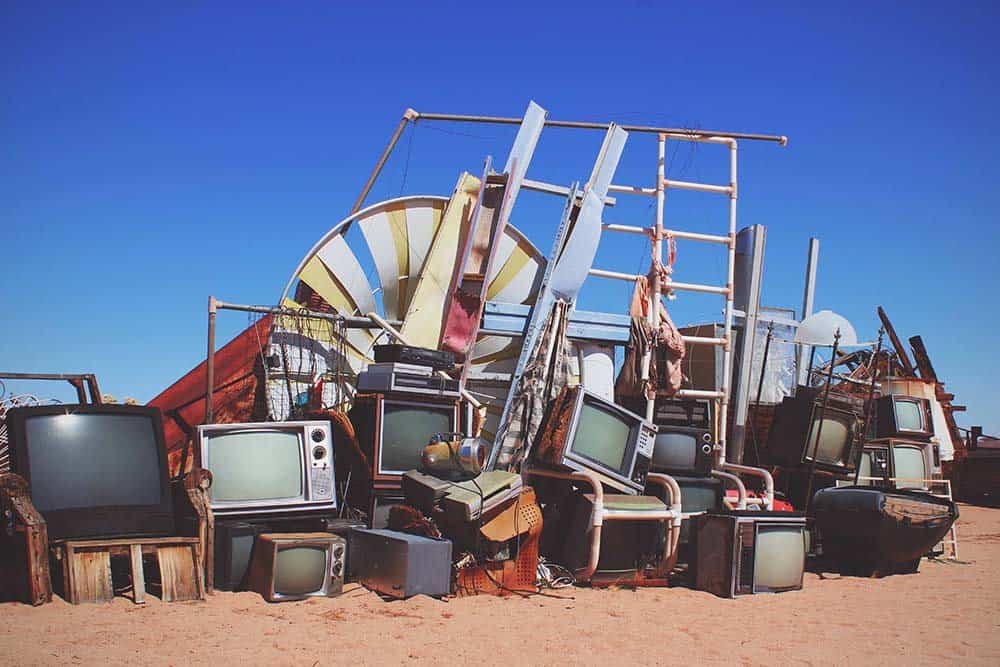 Since some of the debris was heavy, we had to work on their higher price scale, which was clearly outlined on their website. Due to the heavy weight of some things, the amount of which 1-800-GOT-JUNK could haul away in their truck was also slightly diminished, but again we were aware of that possibility beforehand thanks to their informative website.
Customer Service
The employees were quick, friendly, and personable — at no time did we feel pressured by them to commit to their service, and during the haul-out they were incredibly careful of everything from our newly-seeded grass to our one-year-old crawling about the fray.
Our problem neighbor leering and making snide comments at everyone from the front porch, however, and previous threats from said neighbor about knowing someone in the housing inspector's office did bear some weight on moving as much as possible out as quickly as possible, to the point that the employees could tell we were being bullied.
But they handled even that with grace and respect, and within two and a half hours only a handful of debris was left behind and the truck was full of old project memories, random artifacts from our home's life before we lived here, and of course, old junk we needed to get rid of fast, thanks to our nosy and vindictive neighbor.
For two people who don't own a truck and would need to get a babysitter or help from family and friends in order to haul things away ourselves, 1-800-GOT-JUNK was a perfect solution to our very time-sensitive problem, and we'd have no qualms calling them to help us with our castoffs and unwanted stuff again in the future.