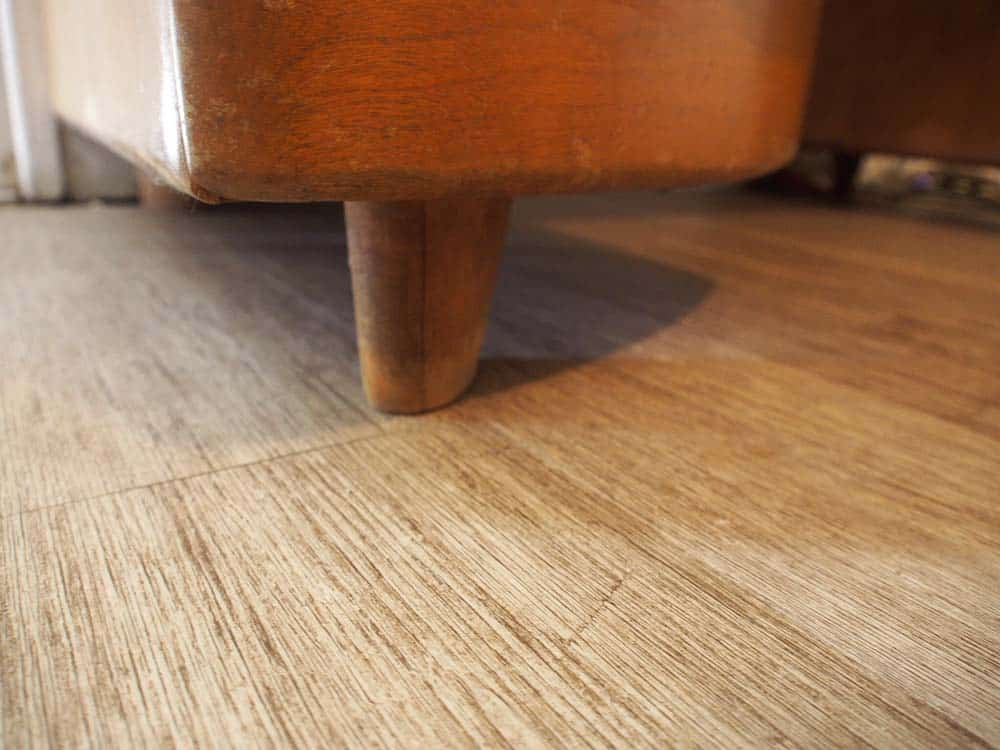 This is the third and final post in our three-part series on luxury vinyl flooring.
This isn't a new category in flooring, but many homeowners are still not familiar with the qualities of today's vinyl flooring. Shaw's Floorte product exemplifies the best features you'll find in vinyl flooring, including ease of installation, water resistance, variety of styles/designs/colors, and low cost compared to other types of floors.
We've spent a month with our new floors and love them more each day. Read on for the benefits we've found, some we expected, others we didn't.
To be honest, it wasn't difficult to notice an improvement in our studio flooring, as anything would have been better than the crappy linoleum tile squares we were working on. Many of those tiles were peeling up and they were very dirty and beyond cleaning. Shaw Floorte made the transition to new floors as smooth as possible (no pun intended).
The toughest part of getting the Shaw floors was deciding which type of Floorte to choose. There are 69 style and color combinations to choose from. We instantly gravitated to Mantua Plank in Elba. We felt this neutral color would compliment our white walls, and the textured wood design would make the floor "pop".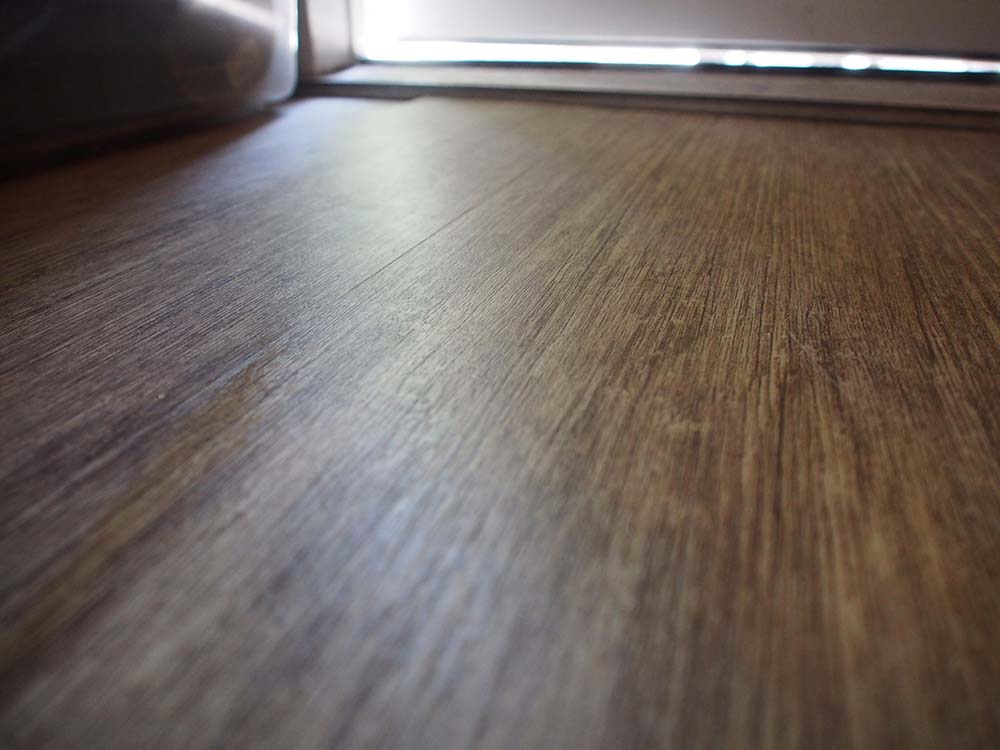 In our opinion, a floor dominates the design of a room. More so than the colors of the wall. A beautiful floor will cause audible oohs and aahs from guests, while a painted wall is likely not noticed or causes gasps. Once we got our office back together, we were shocked how much of a difference the new floor made in it's appearance.
We forgot that we had repainted the walls white and couldn't keep our eyes off the new floor. It improved the look of our furniture and the design of our space 10-fold.
The furniture in our studio consists of two desks, two office chairs, and a side table. Our office chairs are on a casters and the first thing we noticed is how easily we are now gliding across the floor. The installation was a snap (literally), and we ended up with no gaps or loose planks. As newbies to this type of work we had to pat ourselves on the back.
And after a month, the floor continues to hold together as nicely as the day we installed it. Although our space is small, the floor receives a lot of traffic. From daily use as well as office chair movement, our Floorte flooring has never shifted or shown any signs of moving.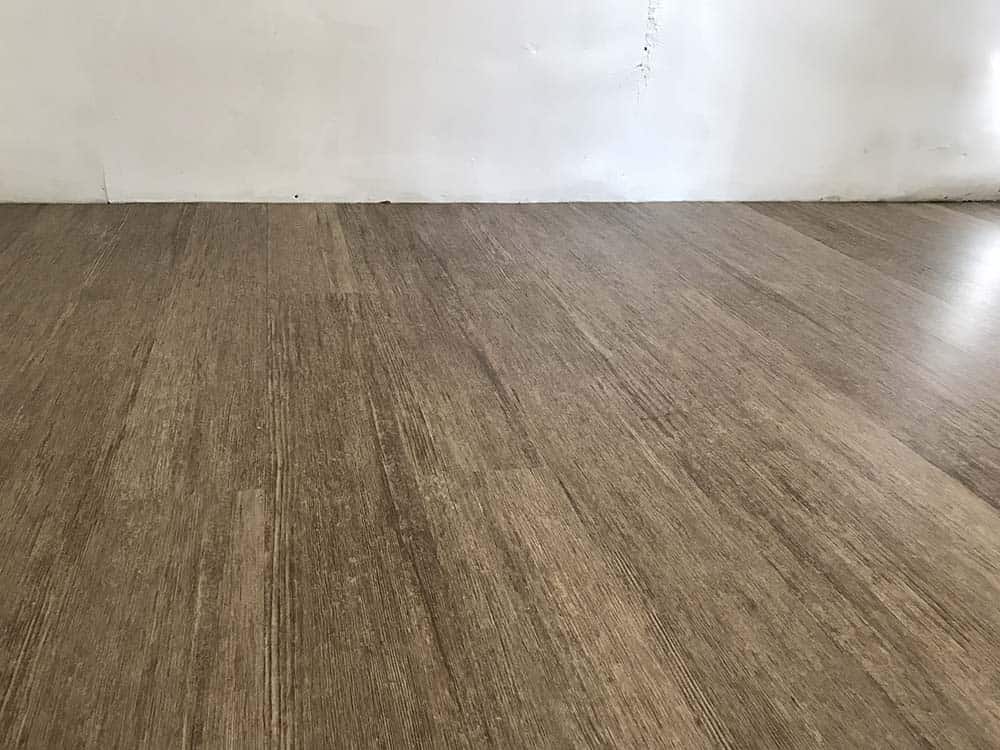 Last week we moved a cabinet into our office and one corner of it slipped out of our hands and onto the floor. We were expecting to see a huge gouge on the floor, but the Floorte is so durable that there was just a slight dimple in the floor that no one would ever notice unless they put their eye to it.
For us, durability is a key as we are constantly moving boxes in and out of the space as well as rolling jobsite tools and tool boxes around.
We could not be more happy with our choice to use Shaw Floorte luxury vinyl flooring and we hope our series has left you better informed on what Shaw has to offer.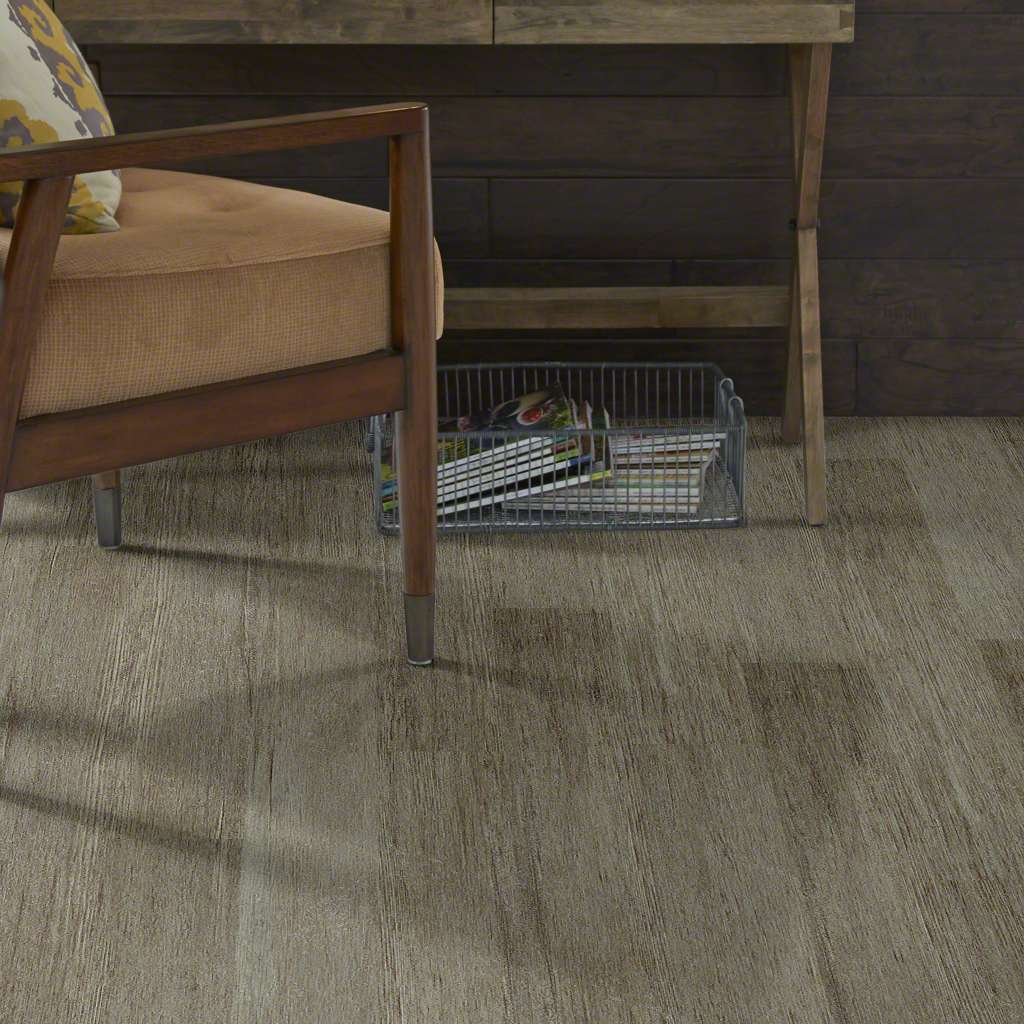 This is a sponsored conversation written by me on behalf of Shaw Floors. The opinions and text are all mine.