Overland Expo West 2021 was awesome! The show has grown immensely, and fortunately the venue at Fort Tuthill near Flagstaff, AZ has the space to contain it.
It was great to connect with industry friends and meet a ton of other vendors and media that are all excited to be out and about once again.
The overlanding and outdoor industry is extremely healthy and the demand for new products is at an all-time high.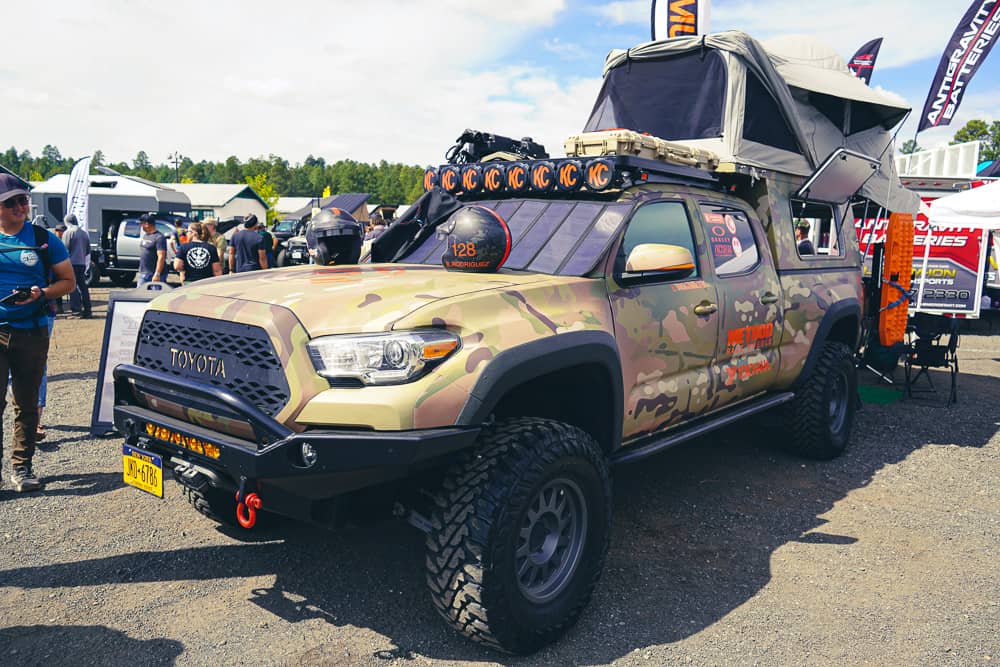 Brands and companies that chose to invest during 2020 are being faced with an audience of buyers who are keen on finding the latest and greatest gear.
Here's a list of my favorite new(ish) products from Overland Expo West 2021, which include some of my favorite brands as well as small upstarts.
Dometic Go Collection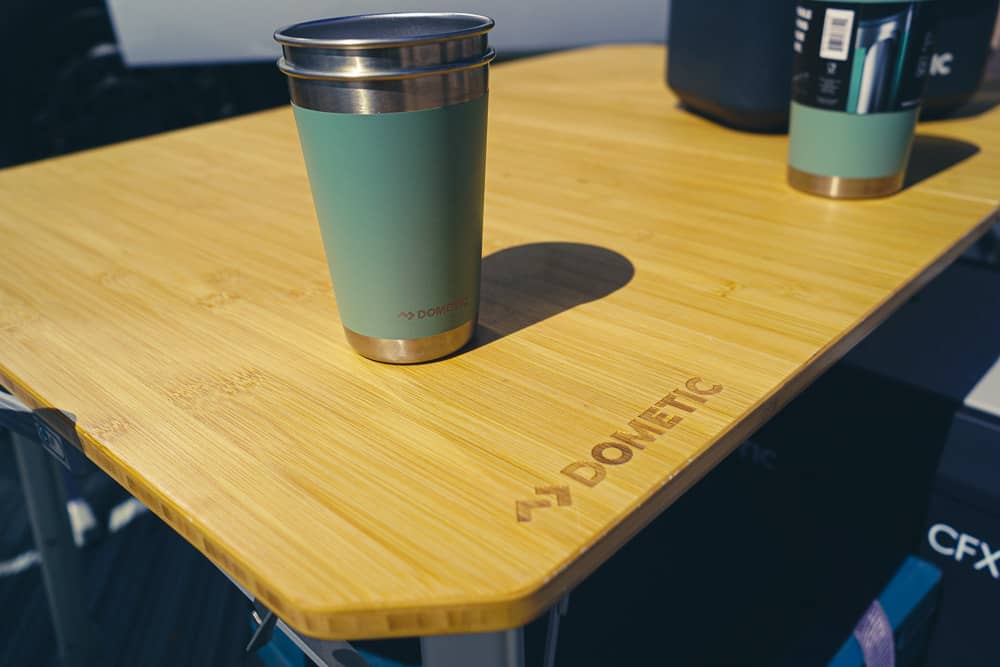 Dometic is the first name in powered coolers for adventure travel, and with the launch of their new Go Collection, they aim to provide a full-suite of products for car campers that offer great-looking solutions for storage, meals, and water use.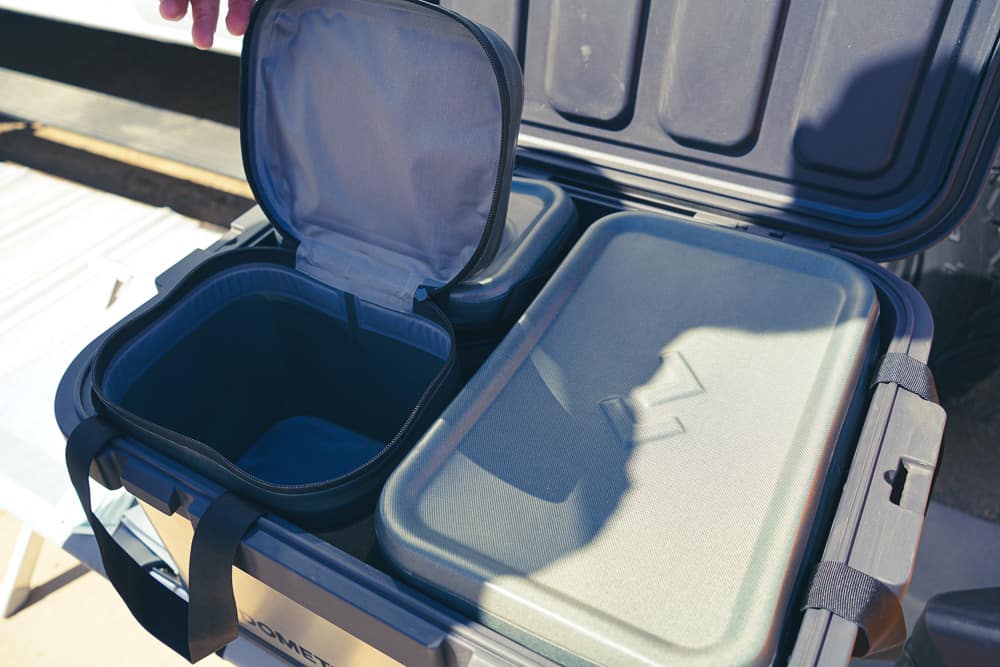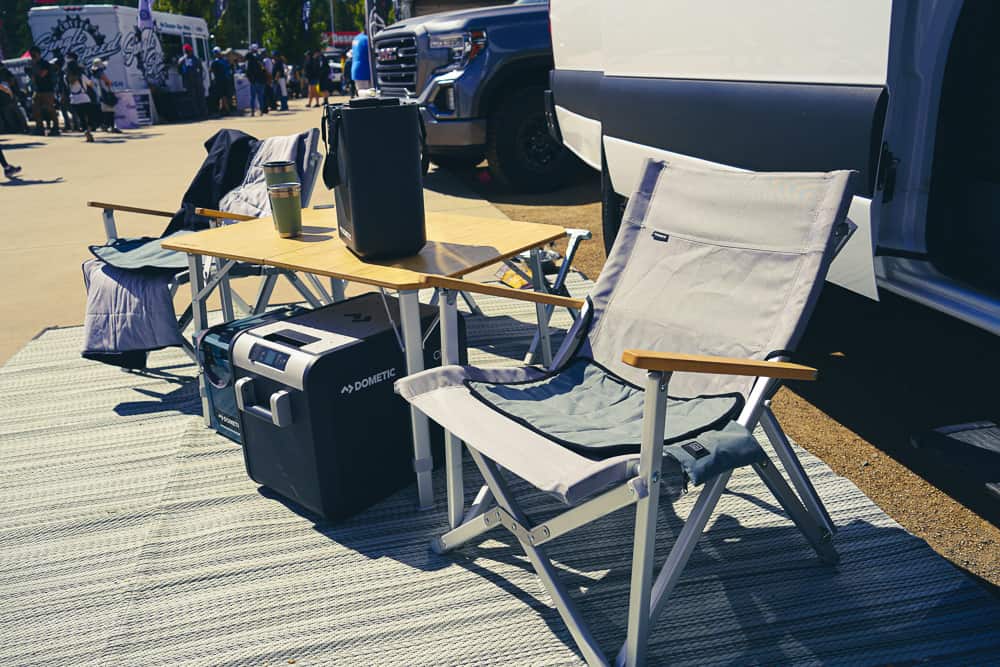 I was particularly impressed with their new portable water container that holds 11 liters and can be used with a built-in filter to provide clean water in any situation. You can also hook up an electric dispenser for convenient usage with your portable kitchen or for brushing your teeth.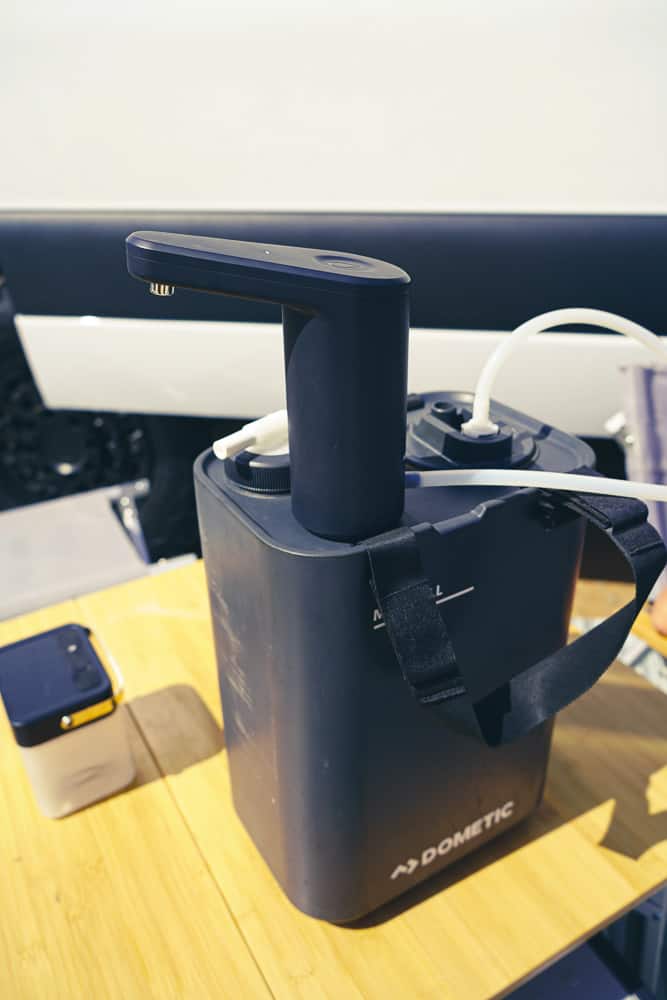 The Go Collection also features modular storage bags to help keep things separate, bamboo topped camping tables, and lightweight camping chairs and bench seats. Available November of 2021.
Roam Adventure Cargo Boxes and Quick Release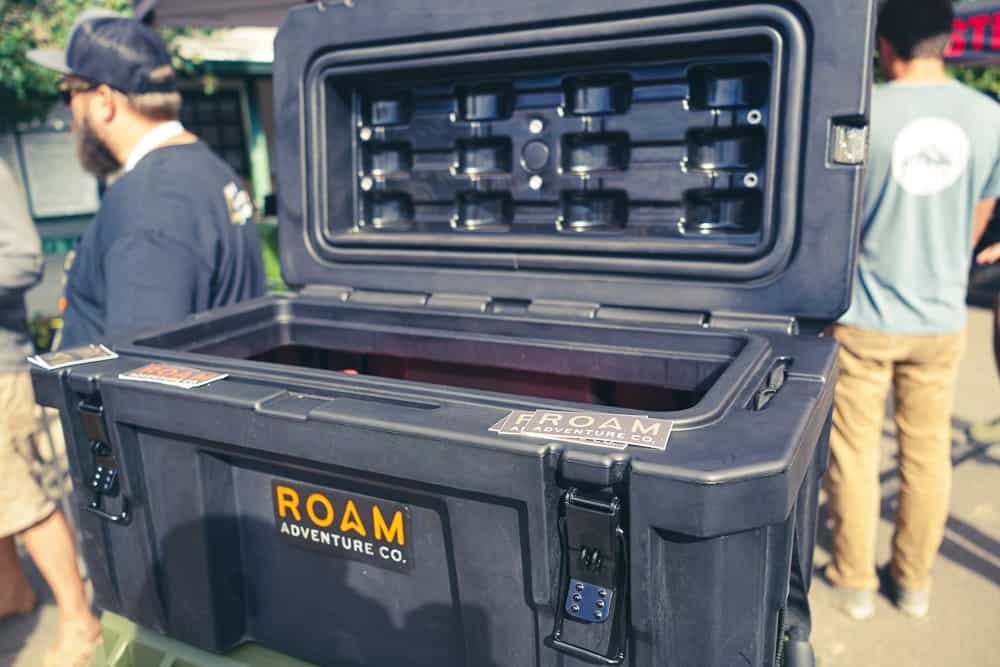 It seems that almost every great-looking rig you see these days is using Roam Adventure cargo boxes. And for good reason. They are extremely durable, lockable, and come in a variety of interesting colors.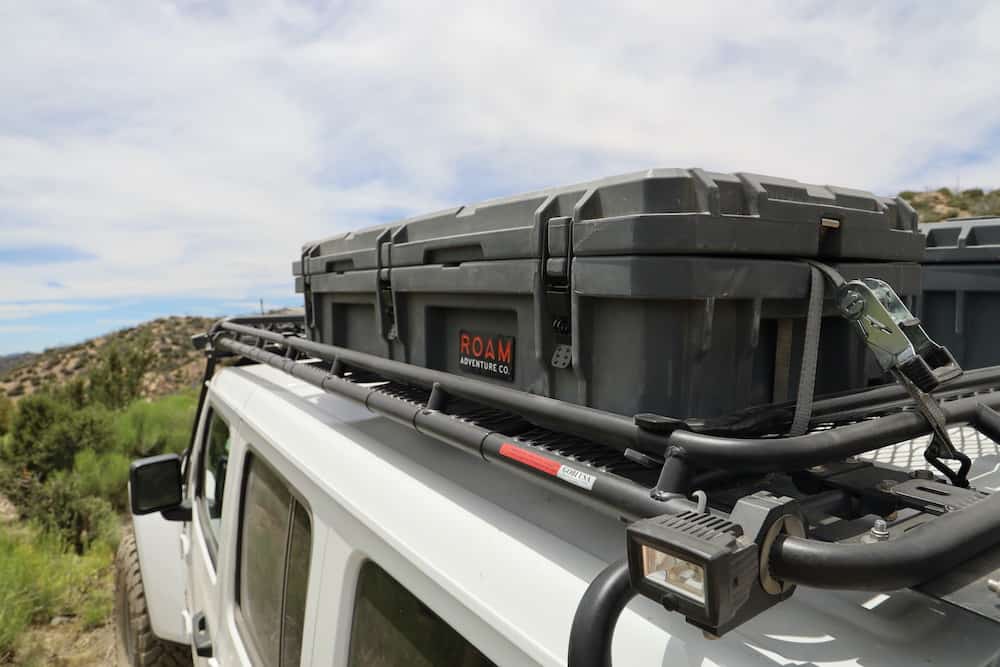 But the key feature to me is are the gas struts that keep the case open as well as their new quick-release attachments that bolt straight into your Frontrunner or expedition style rack and connect directly to your cargo box. No more drilling holes into your box to connect it.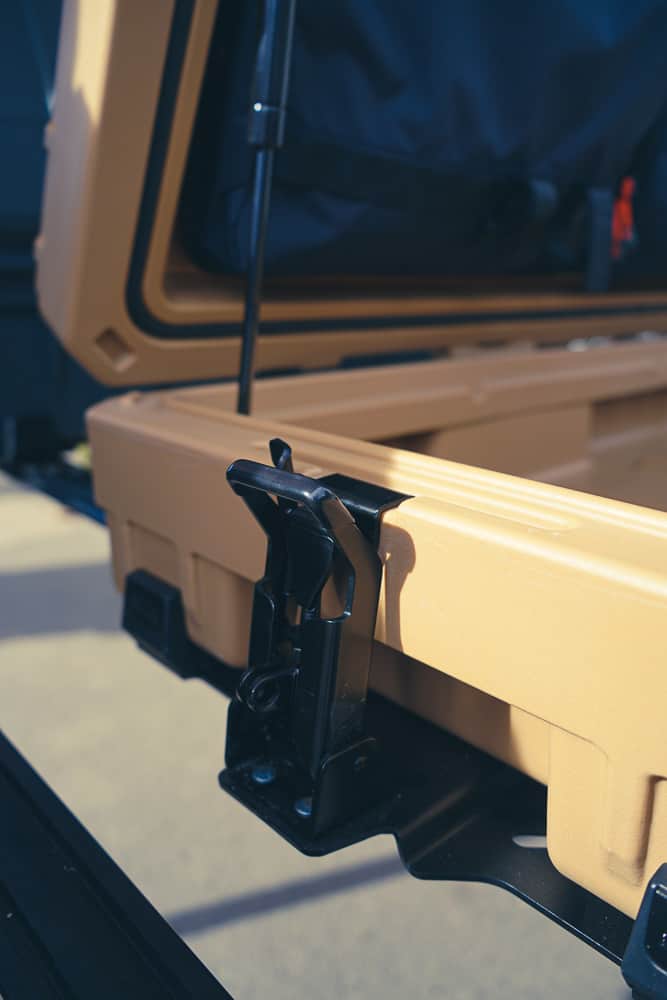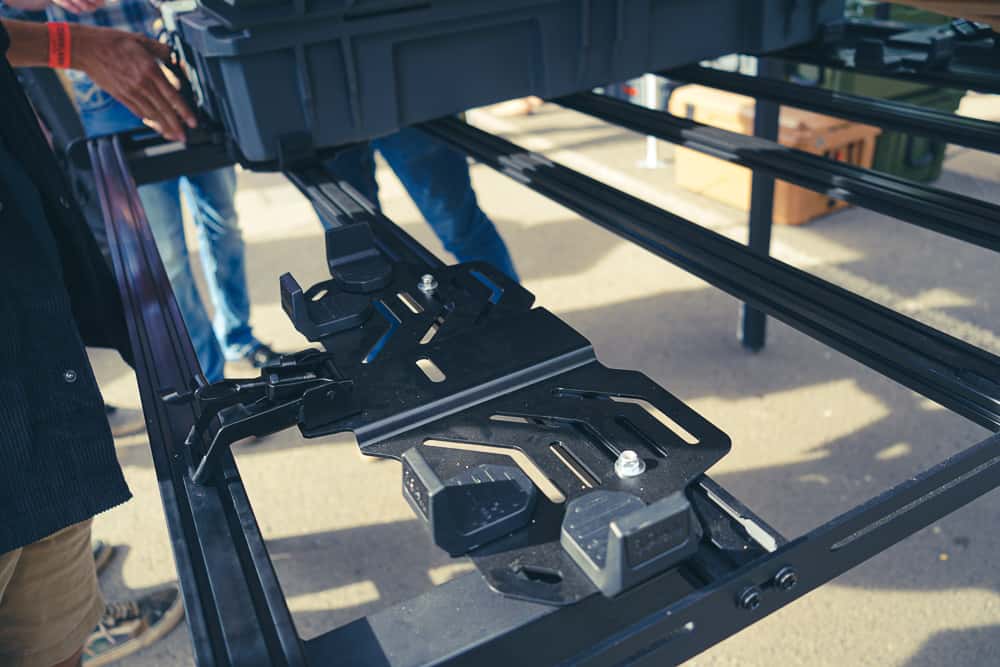 Gazelle Tents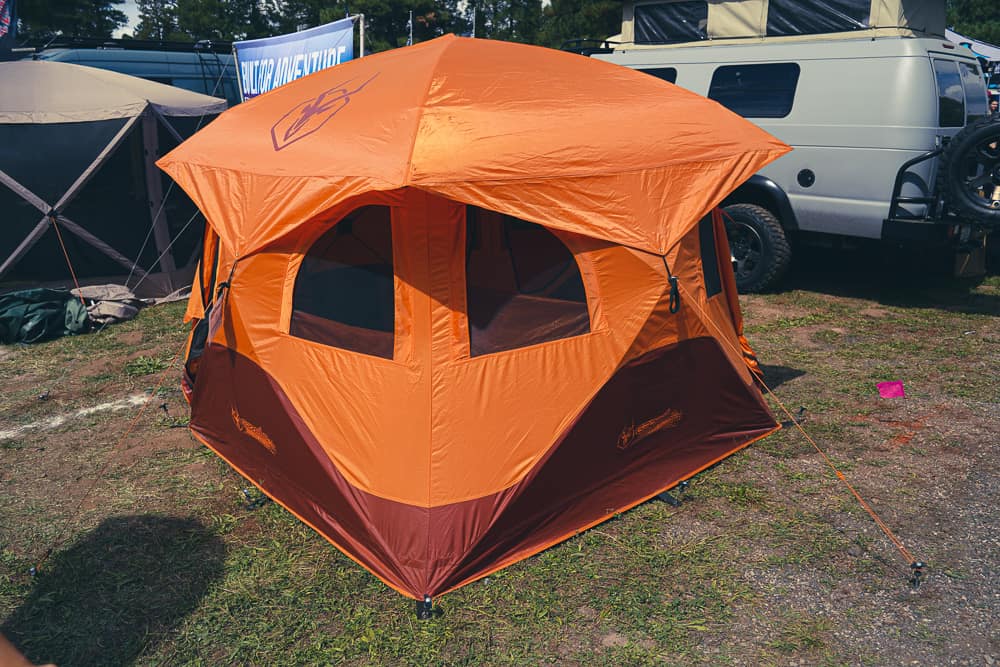 Gazelle Tents are another innovative camping solution that has taken the industry by storm. They are a small operation out of Wisconsin, but they've invented an amazing tent that sets up in seconds.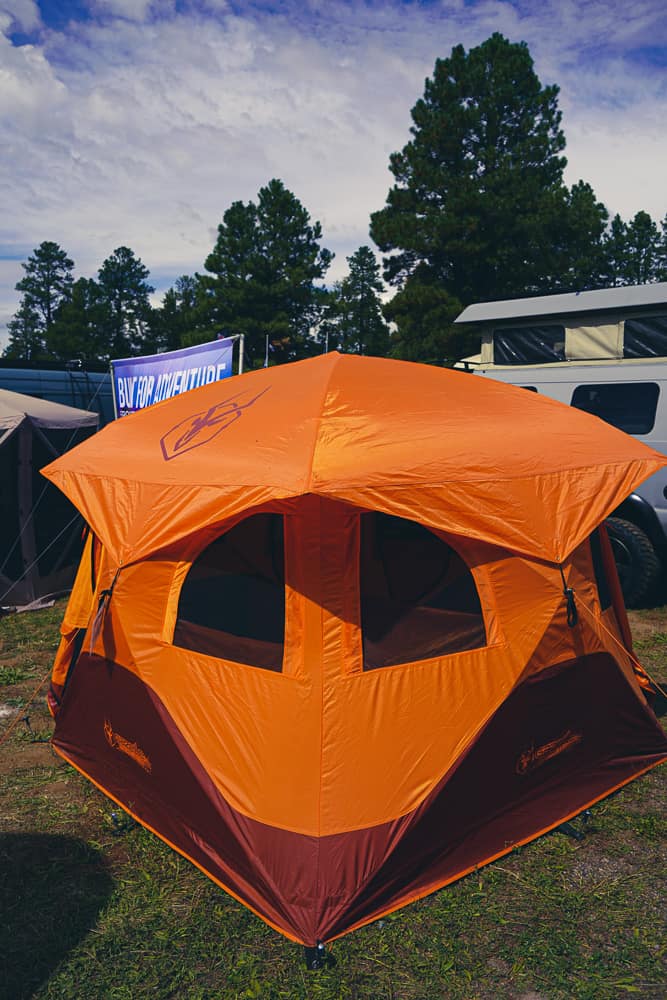 They are almost always sold out, but I purchased their new T4 Plus Hub Tent Overland Edition that should replace our old Coleman 8-person tent. Review coming soon.
Front Runner Wolf Pack Pro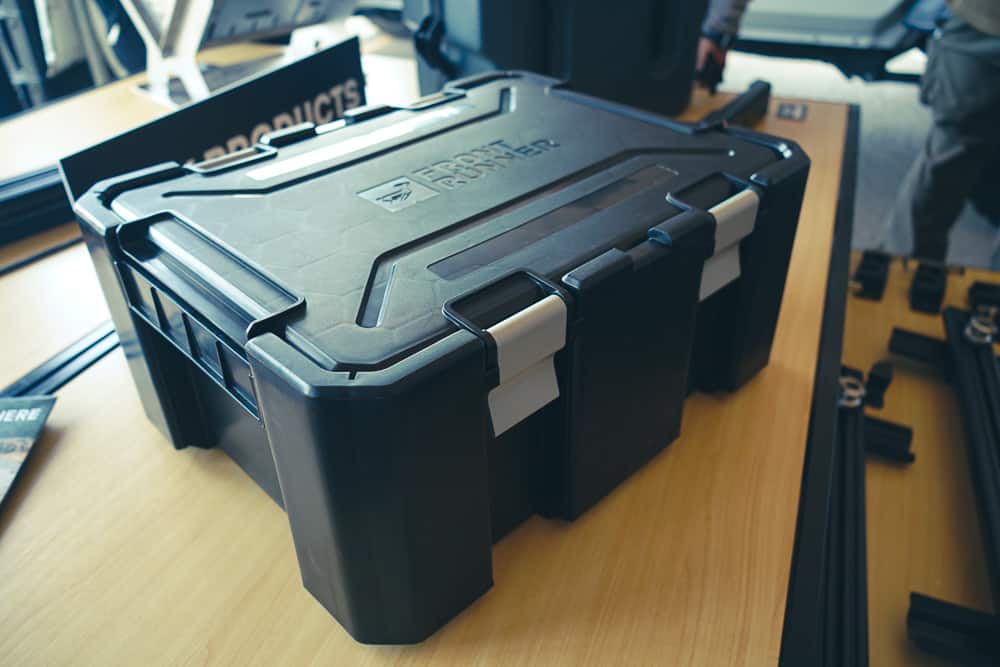 The new Wolf Pack Pro is an upgrade to their current Wolf Pack which is a durable and stackable storage box. The Pro version upgrades the latches for extra durability and an overall better seal to protect from dust and water.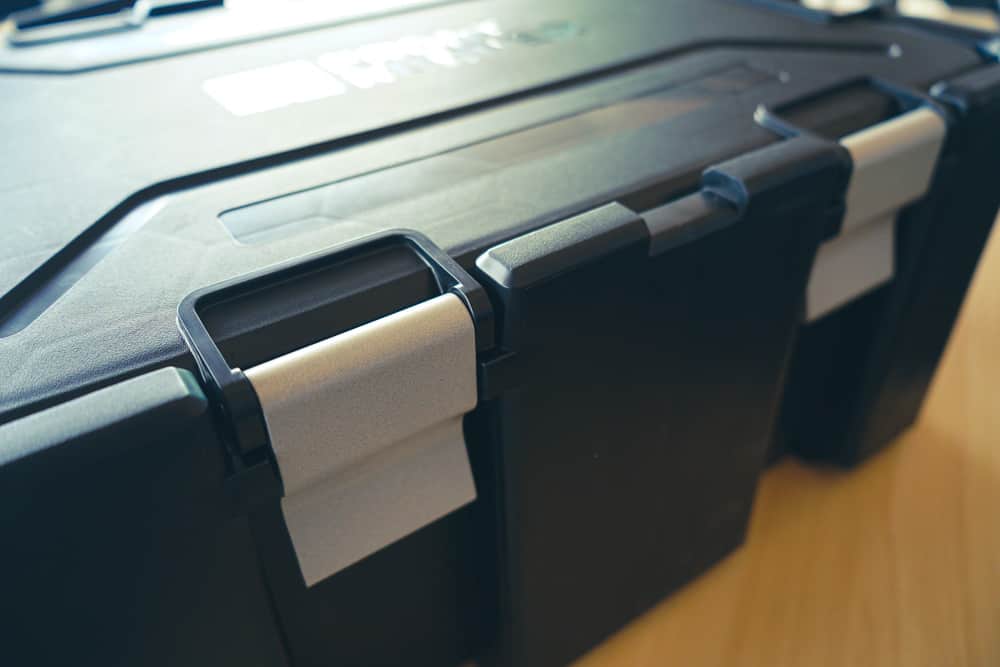 They also have a new 20L and 40L Pro Water Tank that features an updated spigot and re-located fill cap for easier access on top.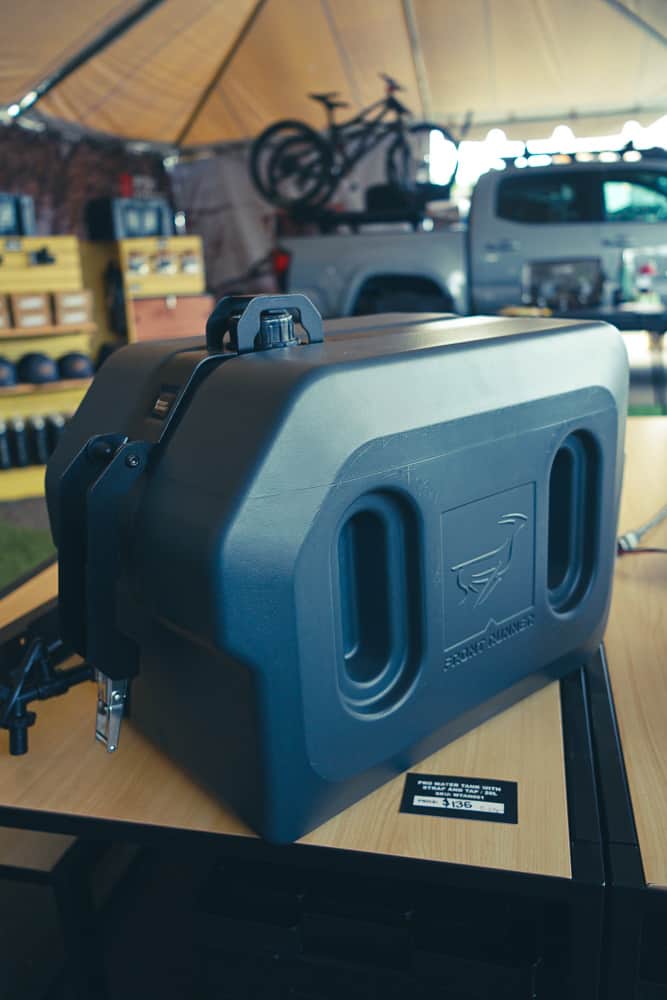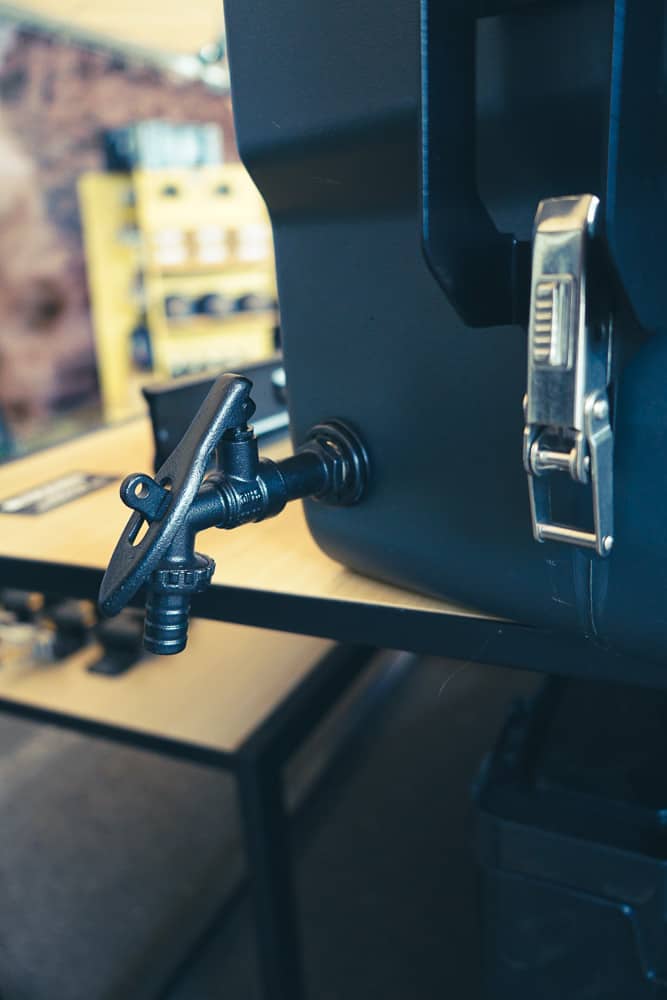 Forrest Tools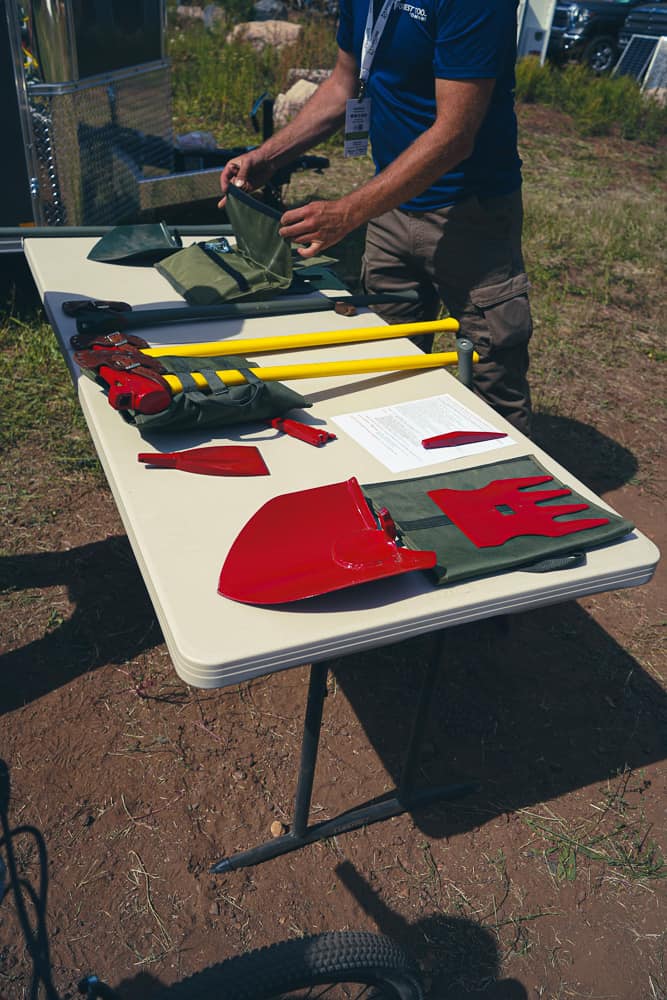 American made tools are hard to come by, but Forrest Tools come straight from Durango, CO, and they've invented the Max multipurpose tool kit which looks like the ultimate overlanding tool solution.
It features eight commonly used tool-heads in one light-weight, easy-to-carry and easy-to-stow case. You've got a pick, shovel, axe, rake, hoe, broad pick, mattock blade, and mcleod.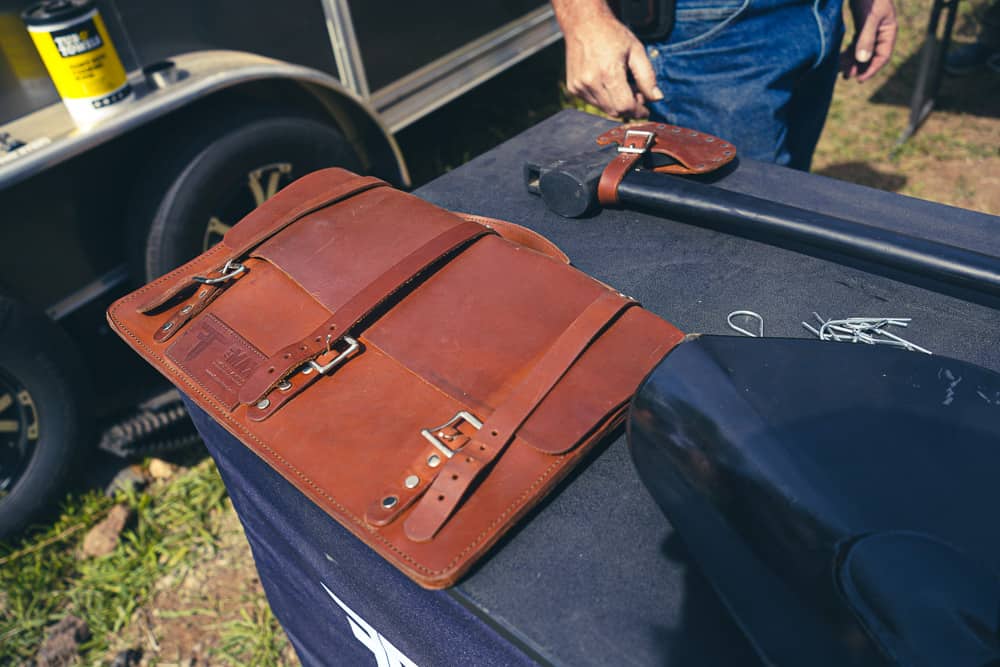 ikamper Skottle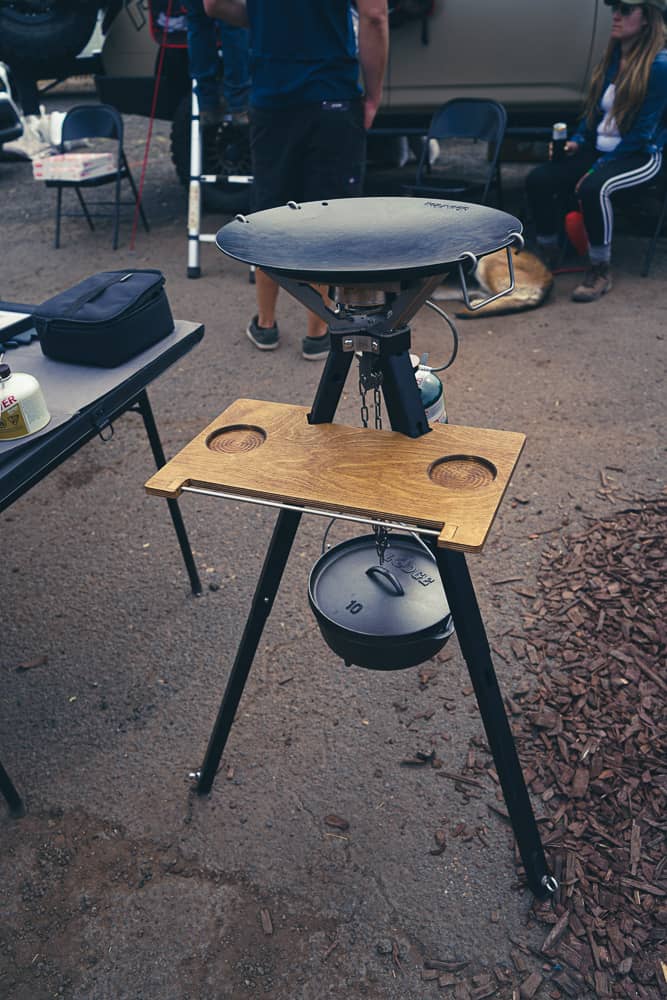 Skottles have gained in popularity as a cooking solution for their ease of use and great tasting results. iKamper is the first to launch a hard-shell rooftop tent, and they want to expand and innovate into the camping and cooking gear segment.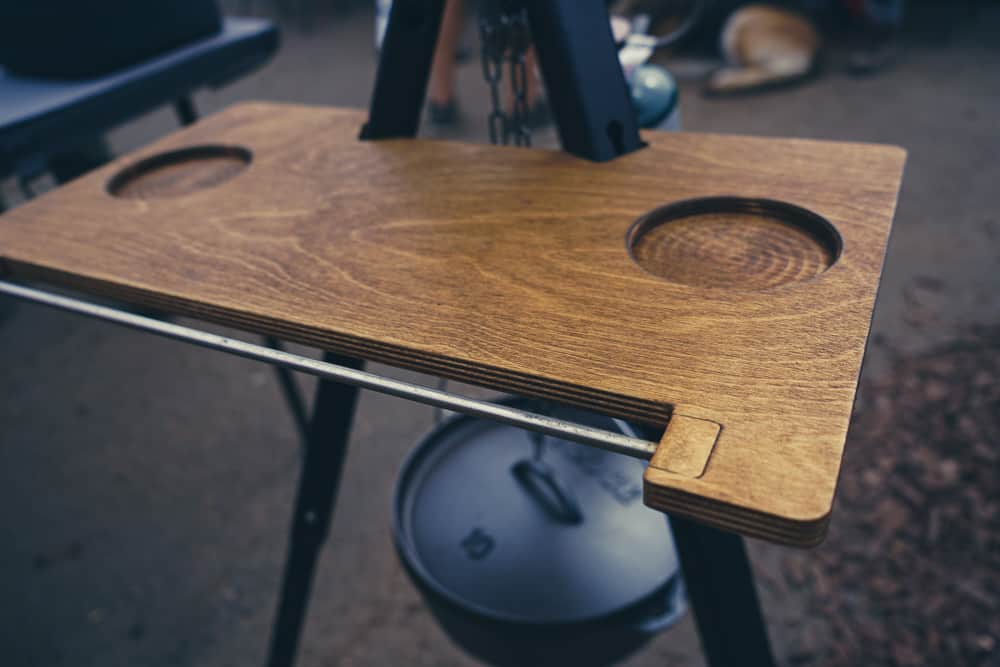 iKamper will soon be releasing a cooking bundle that includes a new skottle and tripod that used to hang a dutch oven over a fire with an easy to use pulley system.
Keep an eye out for more new products from iKamper.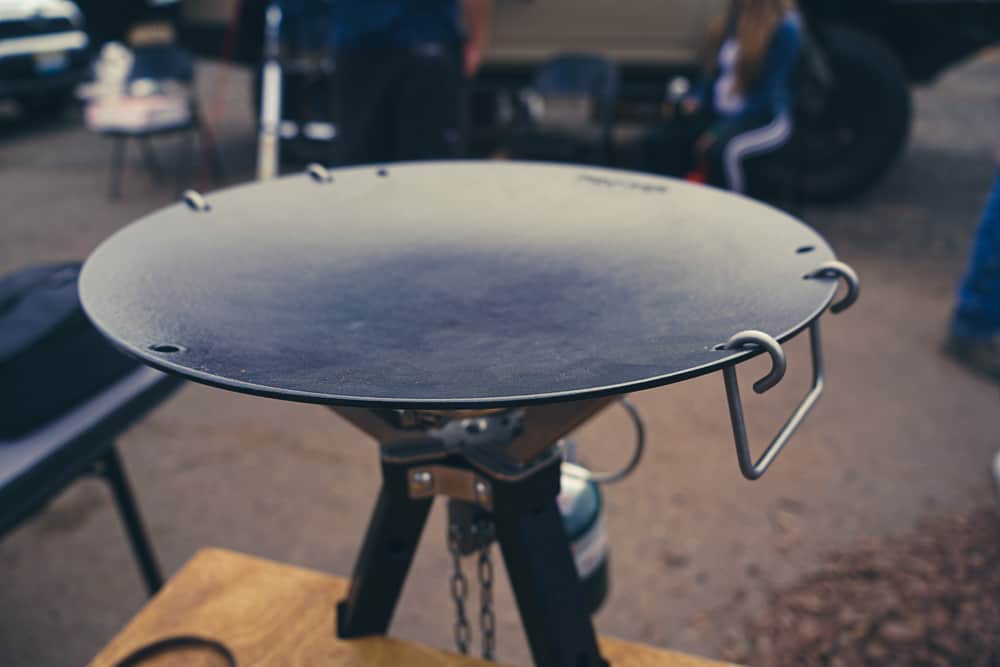 Loki Basecamp Falcon 8 Slide In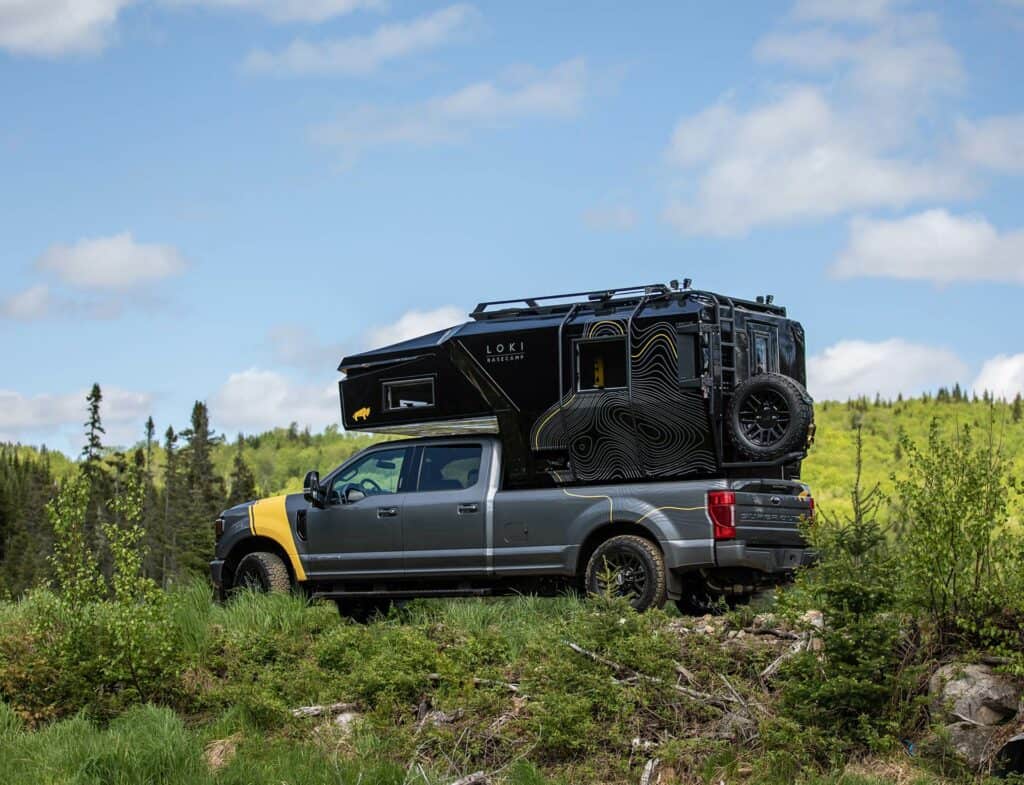 There was no shortage of go-anywhere expedition vehicles on display at Overland Expo. But, the one we could really envision living in is the sharp-looking Loki Basecamp Falcon 8 Slide In.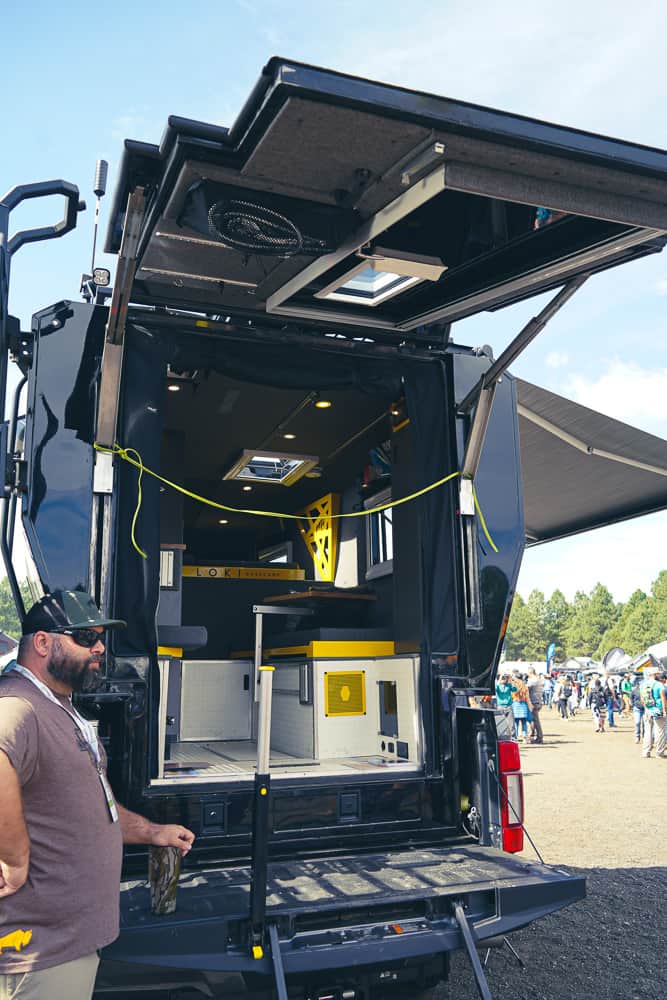 The standout feature on the Loki Basecamp is the rear-opening which creates a dramatic entrance to the camper. The modern interior is full of clean lines and feels like a Scandinavian cabin.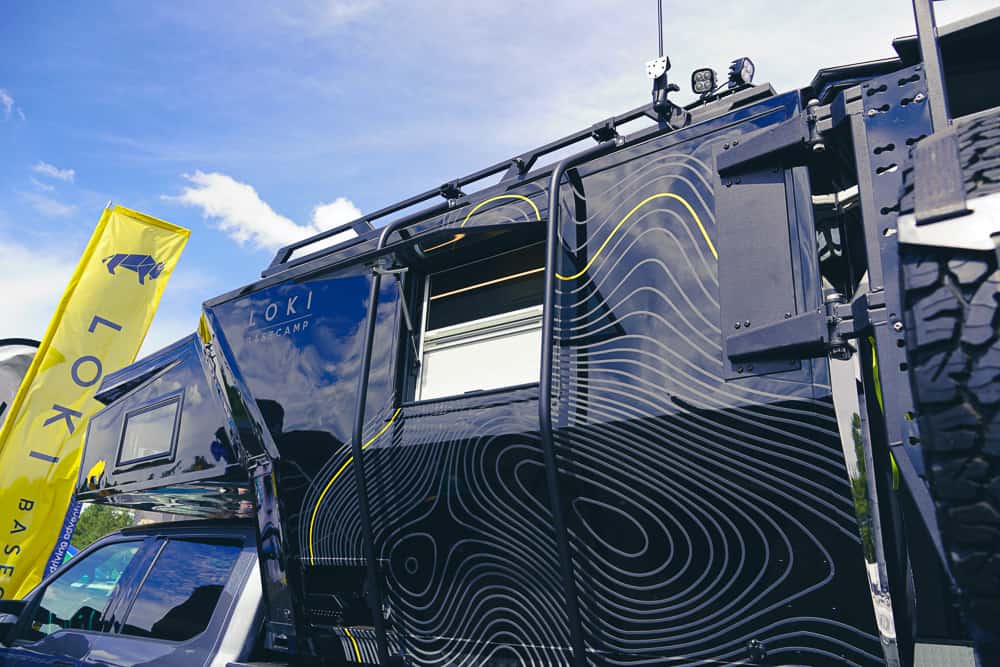 The exterior is what first grabs your attention, as the glossy all-black finish is accented by topographic designs and pops of yellow throughout.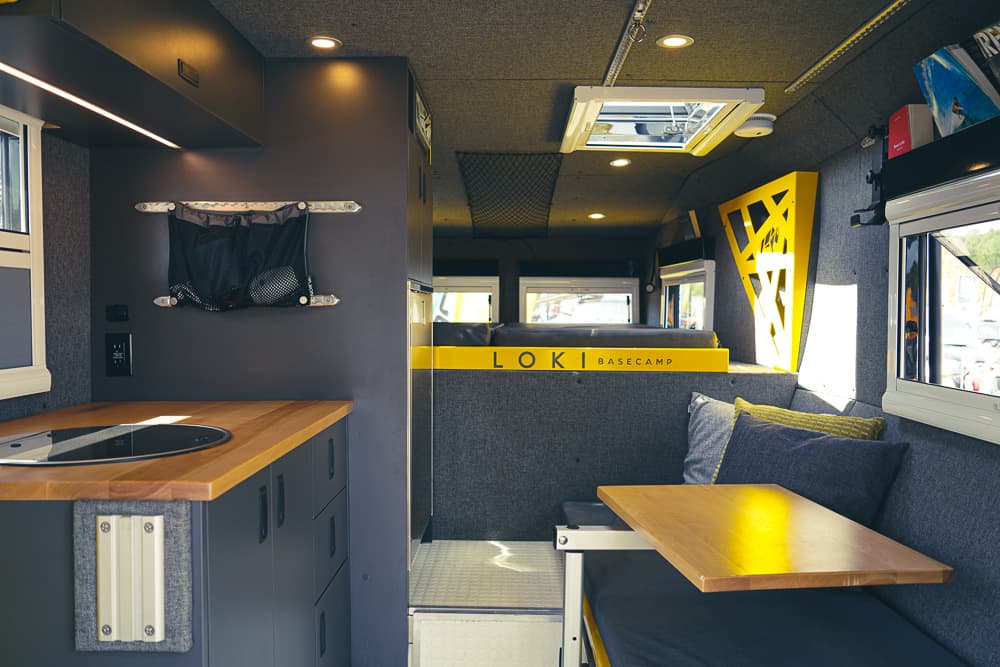 Full-size heavy-duty trucks are fast becoming the overland vehicle of choice and slide-ins are a great way to add a ton of functionality without having to tow a trailer or make changes to your vehicle.
More from Loki Basecamp