The new Side Mount Bike carrier from Front Runner, allows you to attach your bike to the side of your Front Runner roof rack which brings it off the hitch or out of the bed and allows you to use the full rack for carrying other accessories like a rooftop tent and gear.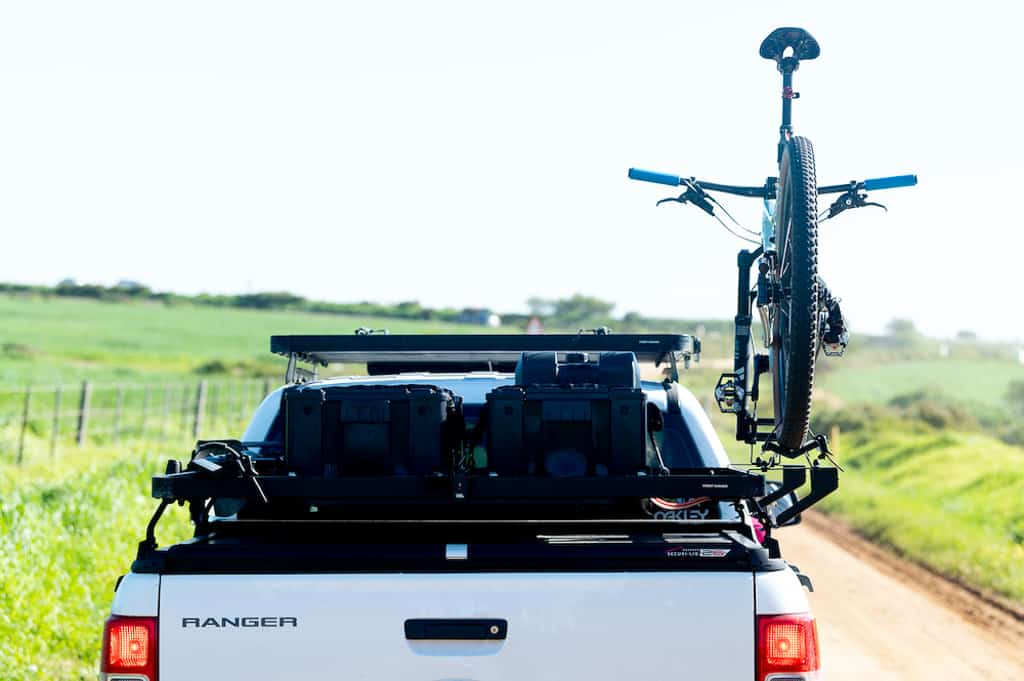 Most adventure travelers like to bring their toys along for the ride. Whether that be surfboards, kayaks, or bikes. But after your roof rack is filled with storage boxes and recovery gear, there often isn't enough room for the fun stuff.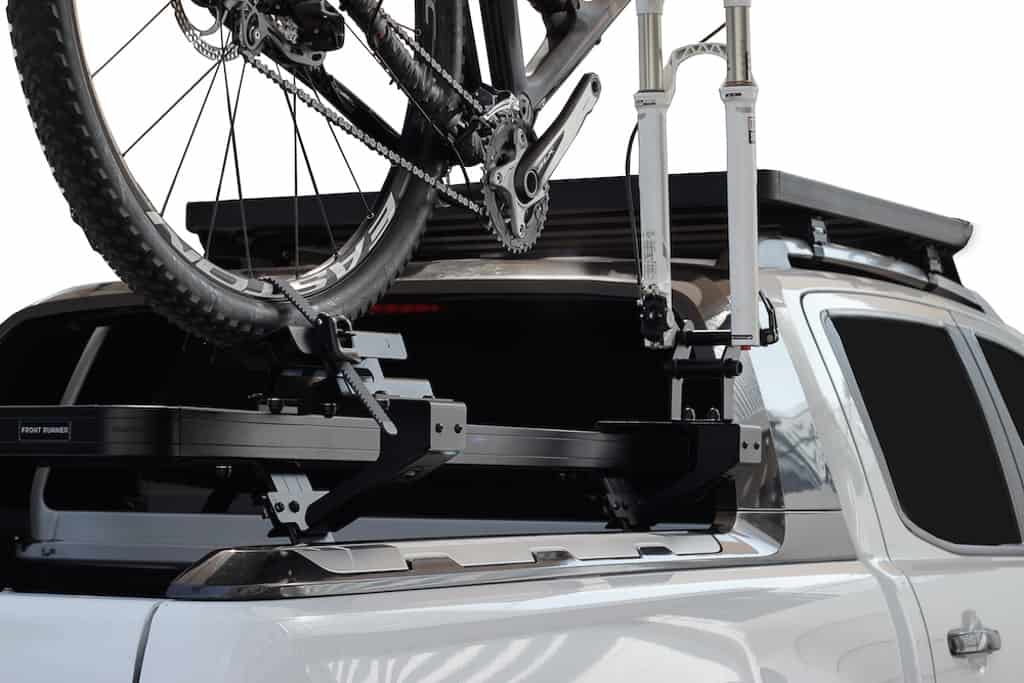 This new side mount carrier follows in the footsteps of Front Runners vertical surfboard carrier, which provides a safe and secure location to transport a surfboard, but doesn't take up any space on the rack.
We really love our Thule swing-out hitch rack, but it's not a viable solution if we are towing. It also increases our departure angle and the bikes really swing over rough terrain. For overlanders, these are key considerations. You don't want to have to choose between extra fuel and water or your new Yeti mountain bike. With this mount you can bring both!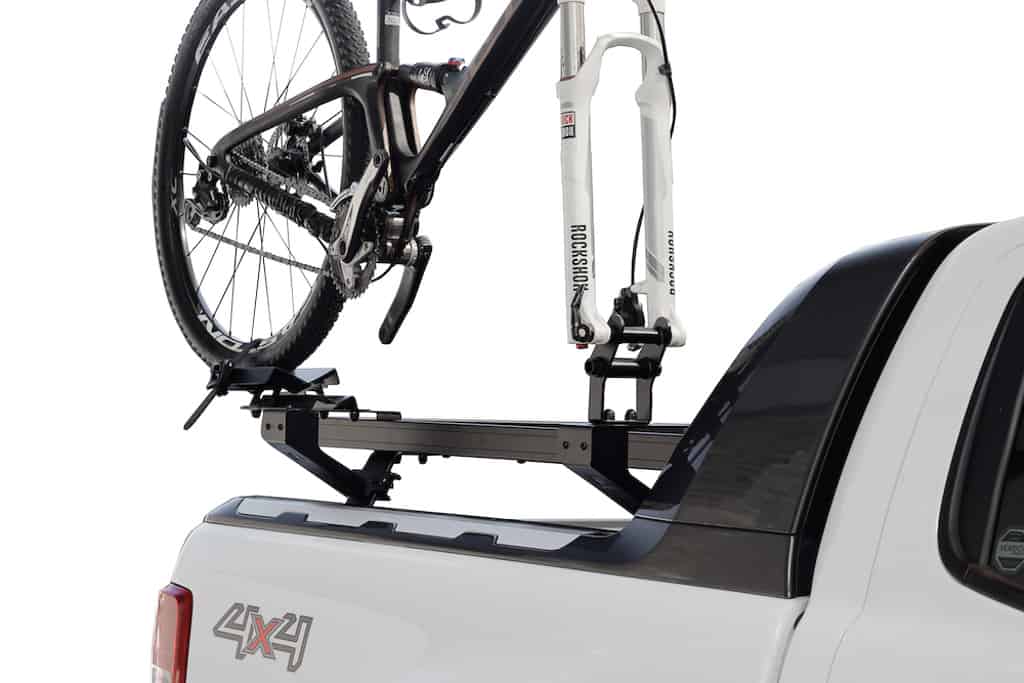 This new side mount carrier solves these issues and the key is, it doesn't take up valuable space on your Slimline II roof rack.
You can also attach the carrier to the driver or passenger side of your rack, and when loaded in a truck bed it's much more accessible compared to a roof mount.