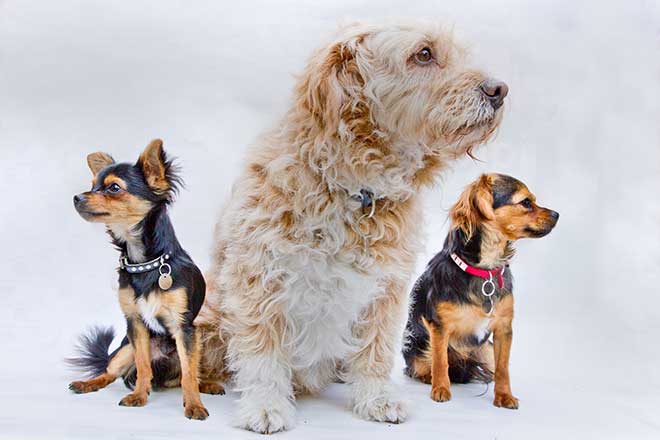 Pet owners are a fanatical bunch. The dog and cat gear that American's buy is a $58B industry and it's starting to creep into pet owners home buying and remodeling decisions. This new report from Houzz takes a deep dive into how our furry friends are impacting our lives beyond afternoon walks.
Top findings from the report include:
More than one-third of dog and cat owners have made pet-related
upgrades to their home in the last two years (35%), including
updating their flooring (38%), landscaping (21%) and room layout
(19%).
Nearly half of pet parents have dedicated spaces in their homes for
their dog or cat (46%). This includes beds/seating areas (61%),
dining areas (37%) and play structures (23%). One in five have a
built-in pet nook (20%).
53% of cat owners and 41% of dog owners share their bed with
their pets at night.
Fur/hair is the top challenge for pet owners in the home (70%),
followed by tracking in dirt/mud/outdoor elements (43%) and smells
(31%).
We're not surprised by this report as we've definitely made lifestyle changes based on our pets. We've got a little dog and having a doggy door is vital to her and our happiness. She doesn't need much, but we do want to make her as comfortable as possible while at the same time realizing she is still a dog.
Check out this infographic from Houzz.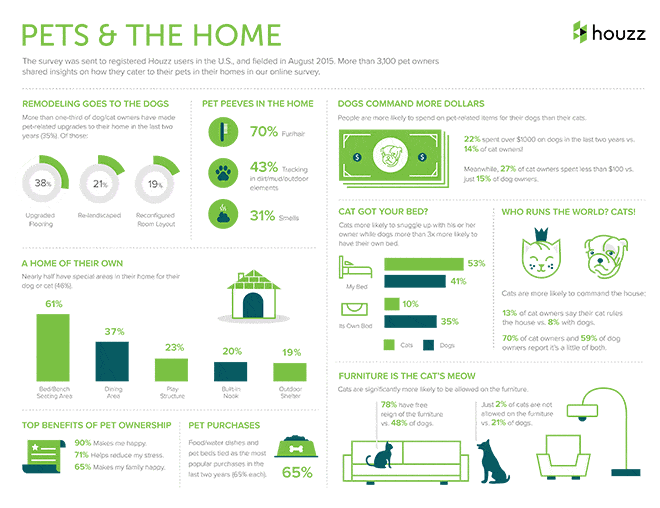 Have you made home decisions based on your pets?
Photo: John Garghan