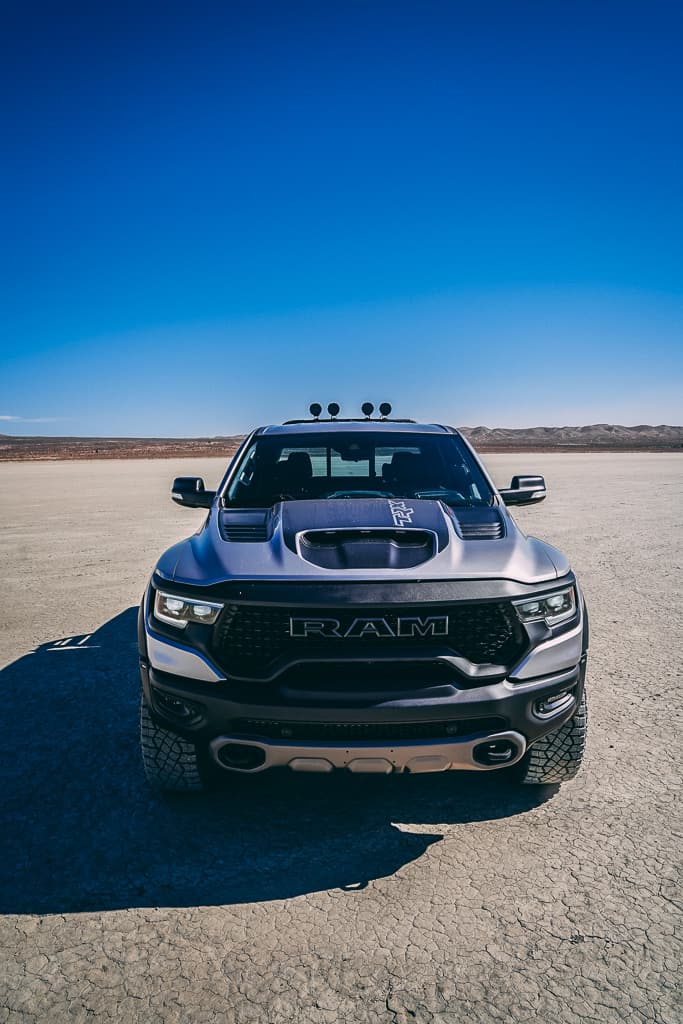 When a vehicle pumps out 702-horsepower and a blistering 0-60 time, it's labeled a Supercar–but the Ram TRX also features 11.8-inches of ground clearance and 13-inches of wheel travel, so you've got to call it a Super Truck.
The hype behind the TRX has been building for a couple of years. As truck lovers, we've all dreamed of a HEMI-powered Hellcat Ram 1500. Something to really give the Ford Raptor a run for its money. Here are the most popular questions about the Ram TRX that everyone is asking.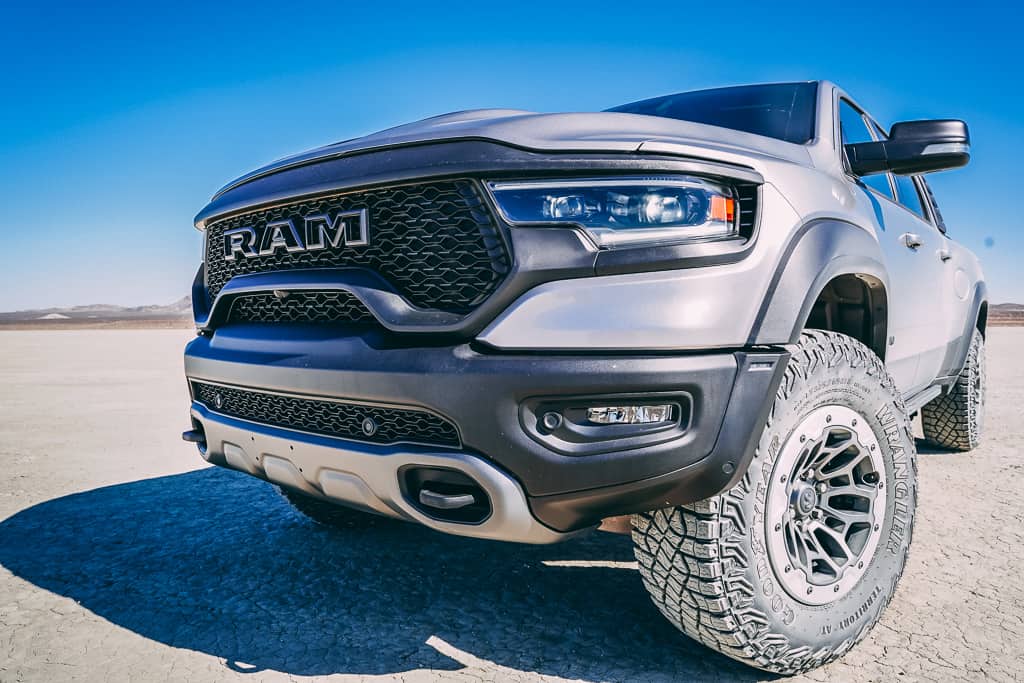 Is the TRX a Raptor Killer?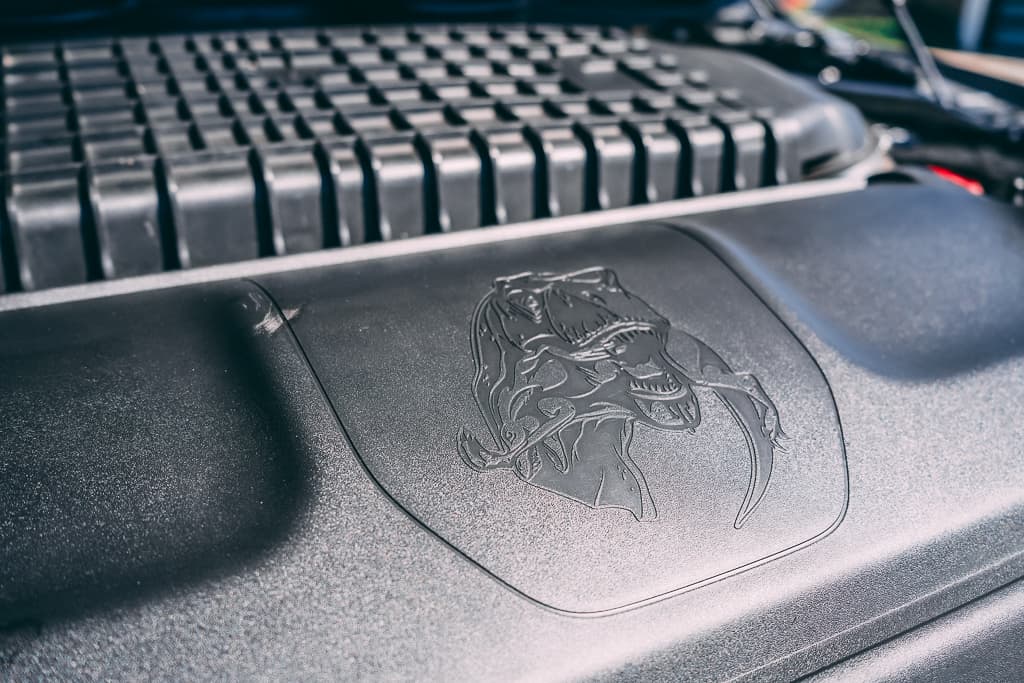 Ram delivered in spades with the 2021 Ram TRX. Some call it a Raptor-killer, and it will appeal to similar buyers, but the TRX is in a class of it's own as a Super Truck.
Car & Driver does a great job breaking down the specs between a 2020 Ford Raptor and the 2021 Ram TRX. The TRX comes out on top in their comparison due to the over-the-top driving experience (a great thing), and the updated interior and features.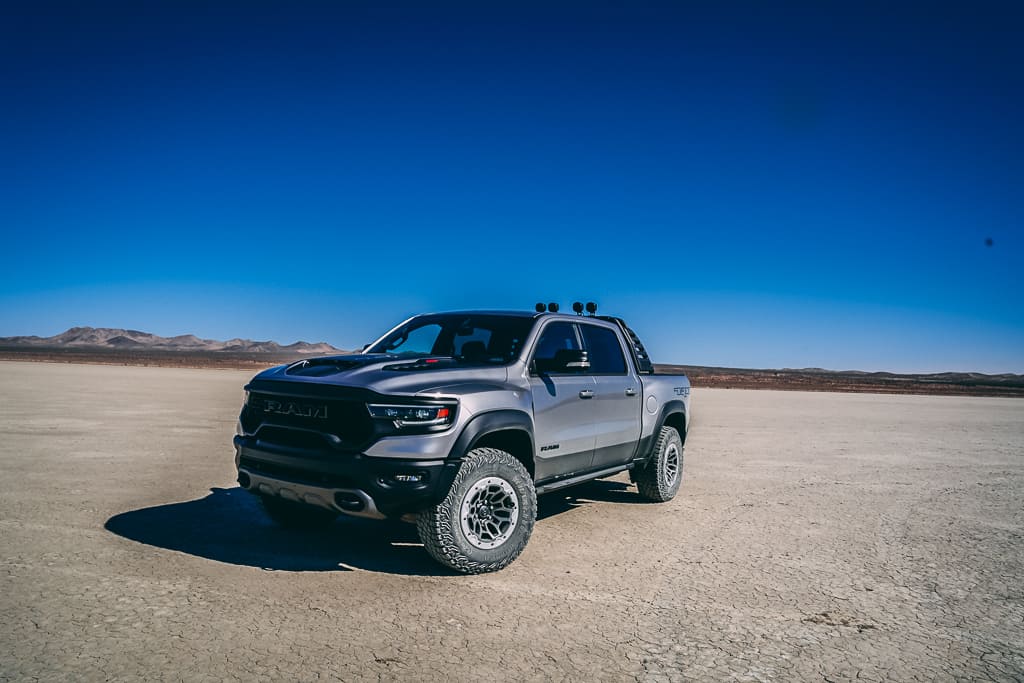 The 2021 Ford Raptor promises a new motor (back to a V8), possibly supercharged, new suspension, and updated interior. But for now, the TRX is a true Raptor-killer and it knows it.
How Fast is the Ram TRX?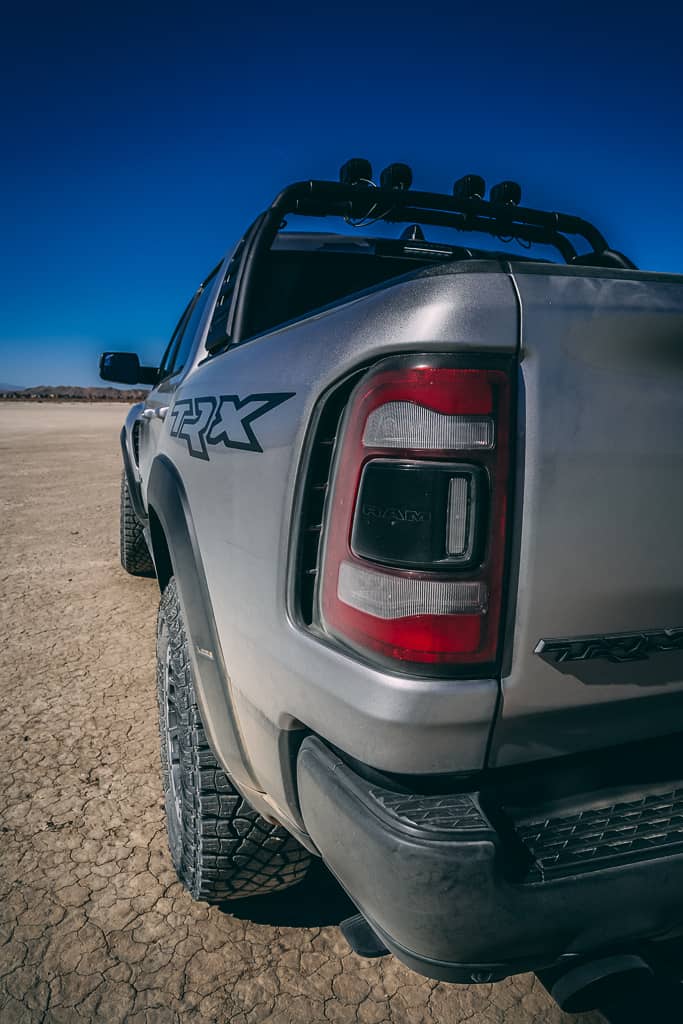 The Ram was built for a singular purpose, and that is to haul ass in the desert. It does feature drive modes for rock crawling, mud and sand, snow, and sport, but where it really shines is in Baja mode.
Baja mode is dynamic suspension mode that is designed for wide open desert runs over sand and loose gravel. It reduces shift times by 68%, sets its suspension on full damping, and allows for moderate oversteer so the rear end can break loose a bit.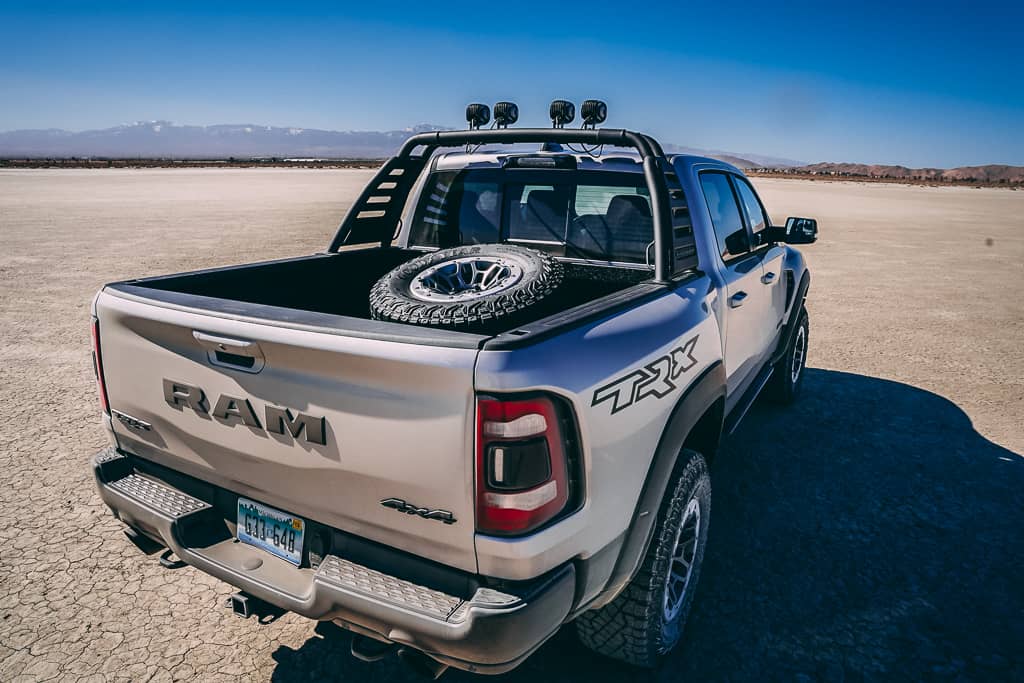 We took the Ram TRX to the El Mirage Dry Lake Bed, which is an OHV area just outside of LA. We went during a weekday and had the place to ourselves. This allowed us to maximize the fun with the TRX and go full-throttle in a safe and controlled environment.
We had an opportunity to use Launch Mode and can confirm the stated top speed of 118 mph. The Performance setting is easily accessible in the large touchscreen, and provides a fun snapshot of your speed, time, and more.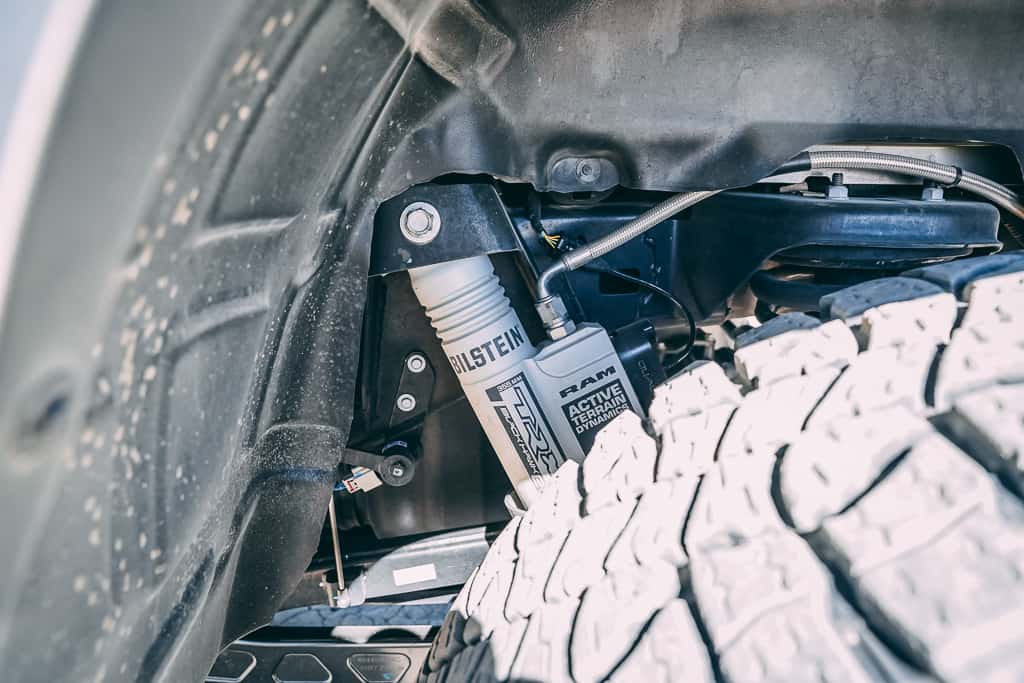 How Does the Ram TRX Handle?
Yes, the Ram TRX is fast, but it also handles extremely well on the pavement and in the dirt.
The firm and comfortable seats keep you in place, and with minimal body roll, the TRX easily responds in tight corners and through quick maneuvers.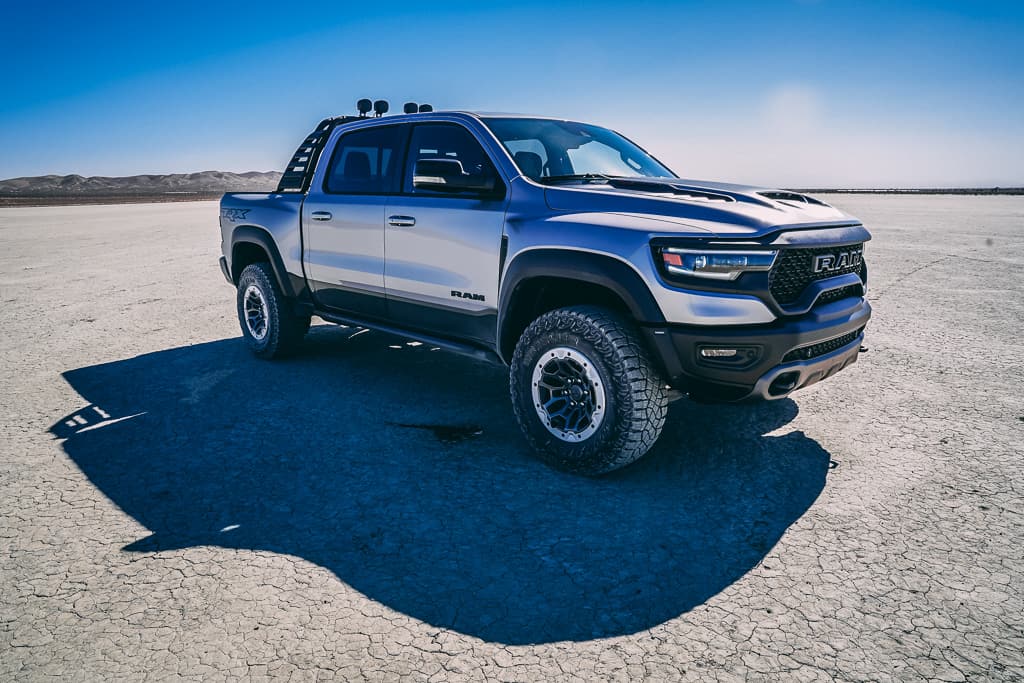 Suspension has always been a bright spot for Ram trucks and the TRX is no different. The coil sprung rear keeps you firmly planted and soaks up whoops and bumps with ease. It's not setup as a trophy truck, but we've seen plenty of examples where drivers are catching air and the truck is handling it with ease.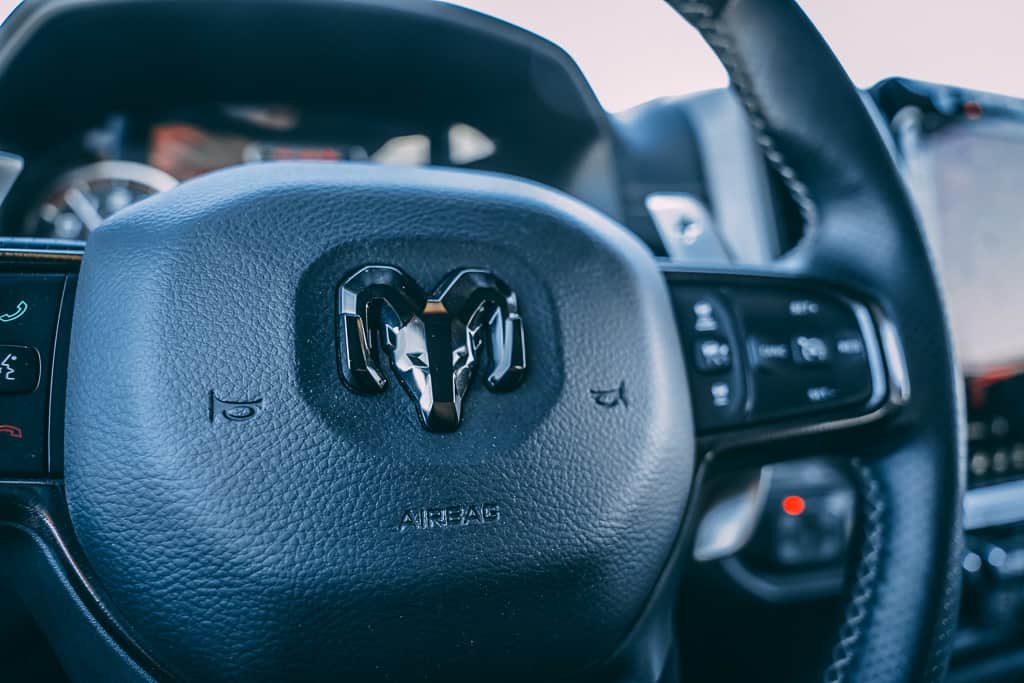 Is the Ram TRX Good for Overlanding?
The Ram TRX has every feature of the Ram Rebel and more, which should make it an awesome truck for overlanding, as one of our favorite built rigs is the Roaming Lost Ram Rebel.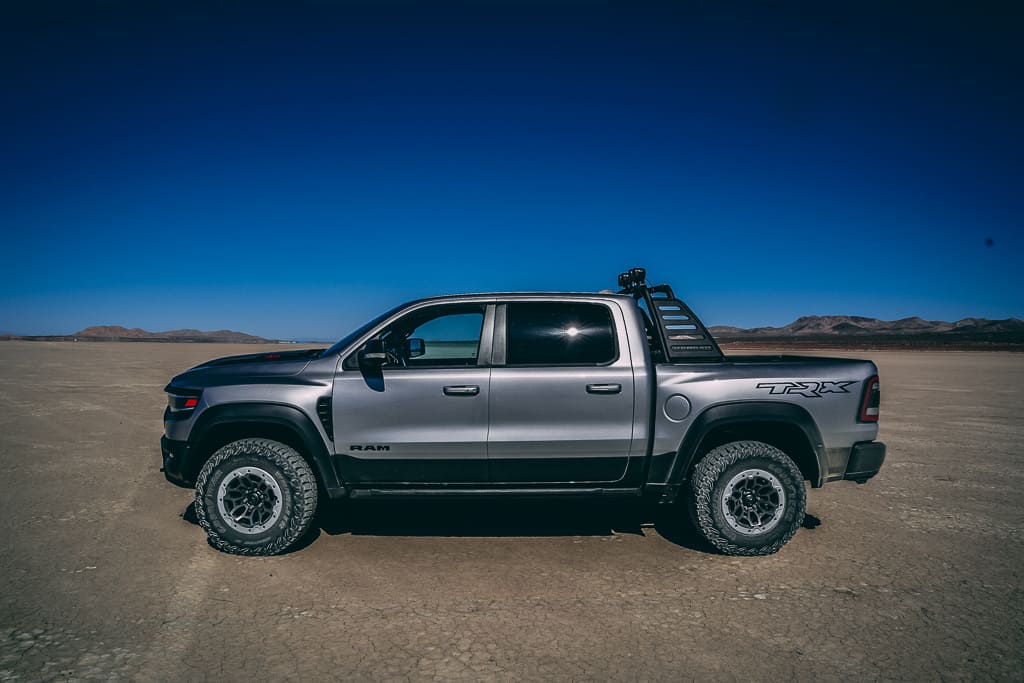 But, the wider stance and lower payload (1,404 lbs) will hinder it's ability on the trail. Similar reasons why the Ford Raptor is not a top choice for overlanding. Both trucks can be used for overlanding, but there are better choices with the Ram Rebel and Power Wagon being two of them.
How Much Does the Ram TRX Cost?
In addition to the eye-popping specs and performance attributes, the $90,000 price tag is what puts the Ram TRX into Super Truck territory.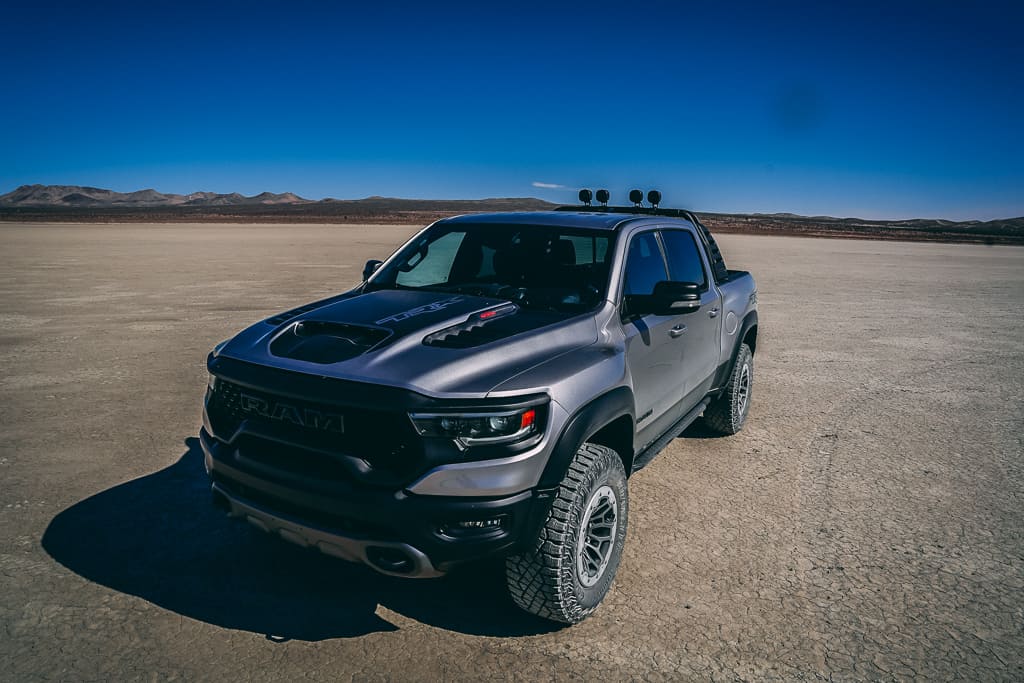 We even heard some dealers are asking for $100K or more for a TRX. This may have been the Launch edition of which only 702 were made, but for a truck to crack six-figures it has to be something special, and the TRX is.
Is it worth it? This is always a subjective question, but we think so. For the raw and power and performance there is literally no other option. There is also a cachet to owning one of these. We test a lot of vehicles and we have never had more high-fives or fist bumps from other drivers on the road or at gas stations (which you stop at a lot). A few wanted to look under the hood and a even more just wanted to hear it start up.
Ram hit a home run with this truck, and we can't wait to see how it holds up against the new Raptor, but for now it is truly the King of the Hill.