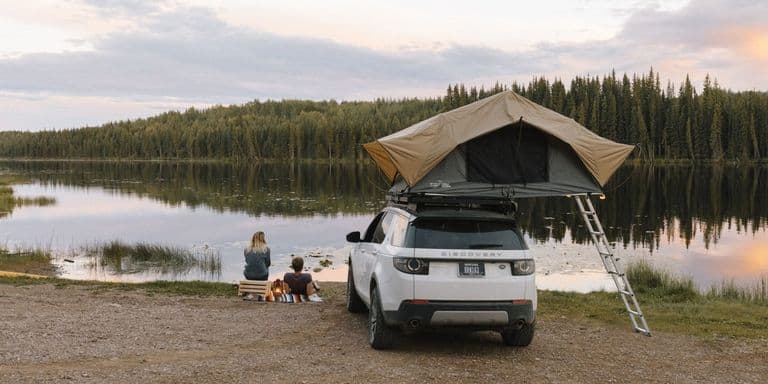 The best roof top tent is out there, waiting for you to grab it and take it on an adventure of a lifetime. Now more than ever, buyers have an opportunity to choose between a plethora of high-quality roof top tents that fit most budgets and uses.
The most expensive roof top tent isn't always the right tent, and the cheapest roof top tent doesn't mean it's of poor quality.
I've got a 1989 FJ62 Land Cruiser and a 2008 F-150. Both are set up with racks to accommodate a roof top tent, so I've had an opportunity to personally test all of these here.
There are a few listed that I've only seen at trade shows such as Overland Expo and Outdoor Retailer, but most of these I've spent multiple nights in, so I can attest to their quality and comfort.
Choosing a Roof Top Tent
Before choosing a roof top tent, you need to first answer these questions, which will help narrow down your choices.
What is your budget?
How do you plan on using your roof top tent?
How often will you use your roof top tent?
How many people will be sleeping in the tent?
Once you've answered these questions, you'll have a better idea of what type of roof top tent you need as well as the size. Here's a list of the best roof top tents we've personally used or checked out.
The Best Roof Top Tent System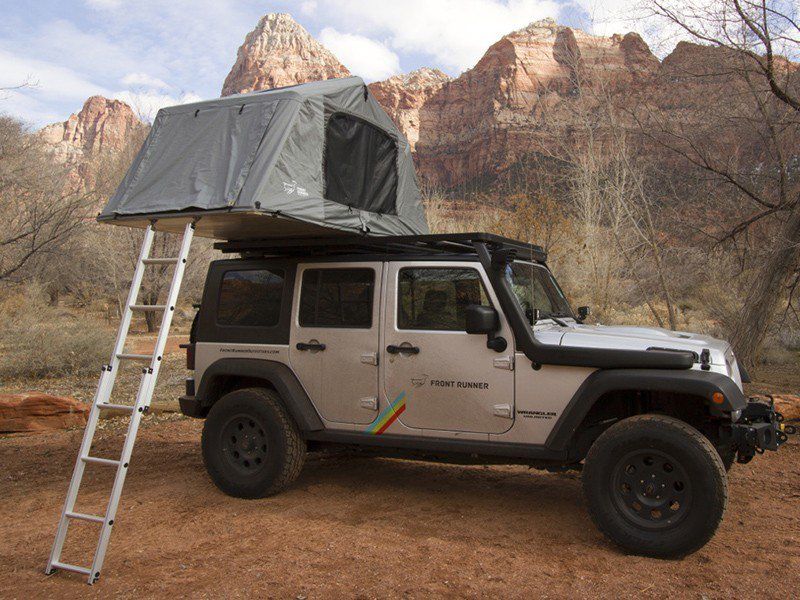 Most roof top tents are completely separate units from the racks they attach to. They can include mounting brackets to fit round, aero, and square bars, but there are hardly any native solutions.
Front Runner Outfitters is one of the most comprehensive roof top tent systems you can find. The strength of their roof racks is validated by years of use in the jungles of South Africa, and their roof top tent lives up to their reputation.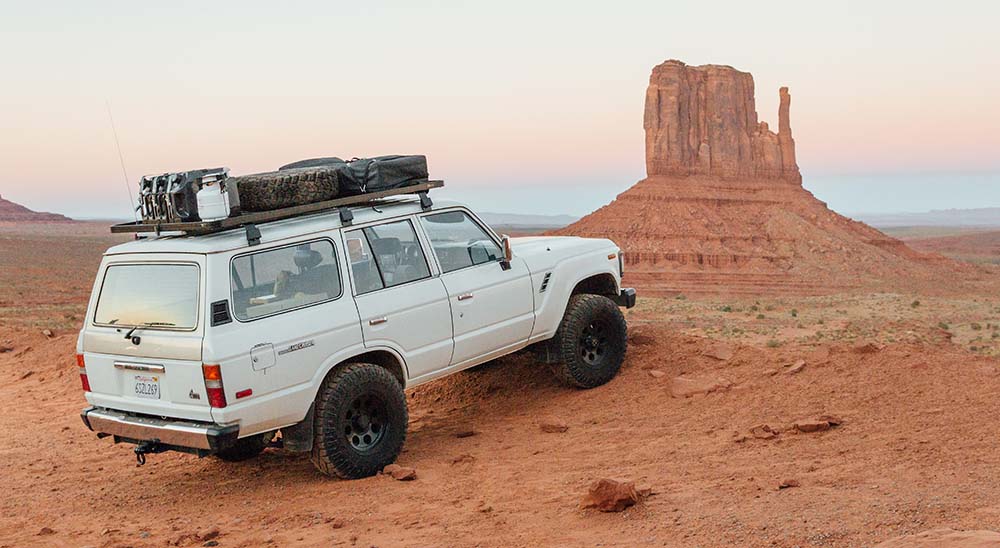 The Front Runner roof top tent can be used with any type of rack system, but their innovative quick-release roof top tent system is a real winner. Just slide your tent into the four locking mounts and off you go.
The Best Roof Top Tent for Car Camping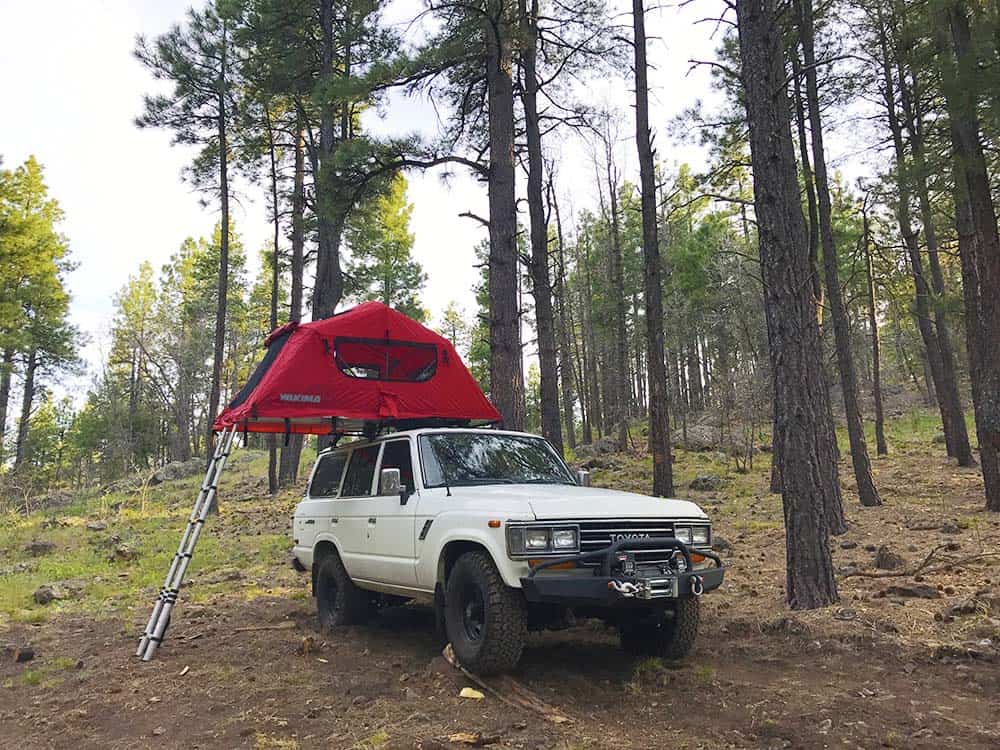 The Yakima hits the sweet spot in terms of price and accessibility for most people who are considering buying a roof top tent. Many people already have Yakima roof racks or bike racks and most of these people are weekend warriors or action sports enthusiasts. They yearn for a quick and easy way to set up a campsite and are enamored by the advantages of roof top tents.
Casual users may also be more likely to remove the tent between trips as it's likely they will only use the tent 2-5 times per year. The hardcore overland crowd might scoff at the Yakima, but we can attest to its durability and ease of use.
We did have a bolt loosen on us after a few hundred miles, so make certain everything is tight as you assemble it.
The Best Hard Shell Roof Top Tent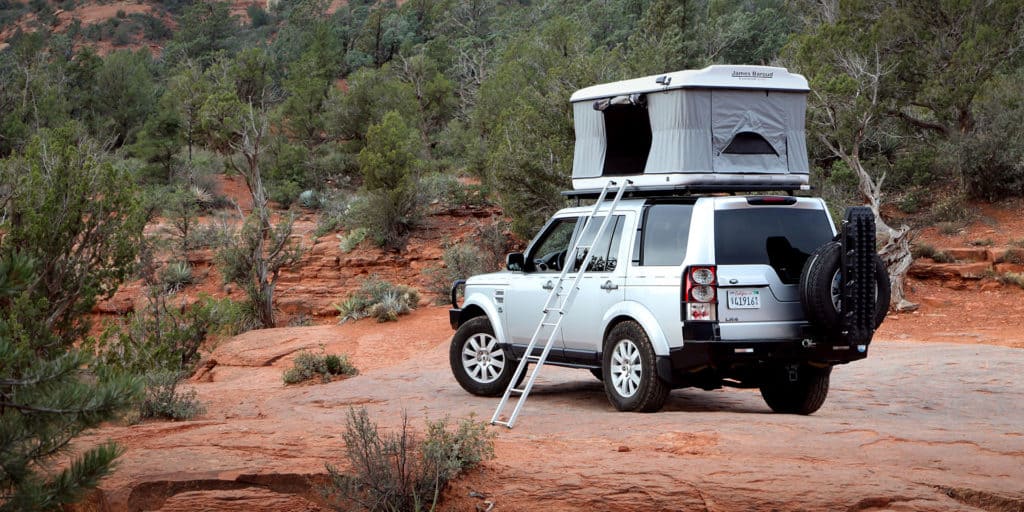 Hardshell roof top tents are the most durable of the bunch and can remain on your vehicle for months at a time. With some models, you can also attach gear to the top of the tent which is a huge advantage over other tents, as roof top storage is often lost when using a roof top tent.
Most hard shell roof top tents are opened with hydraulic arms that lift the top instantly. No more fiddling with extra zippers or covers. Closing a hard shell tent is just as easy.
The main disadvantage to hard shell roof top tents is that they are heavier, which makes them more difficult to attach and remove as well as store. A heavier tent can also impact your mileage as it adds more to the overall weight of the vehicle.
It also moves the center of gravity higher, so if you are already carrying a tire or other heavy gear up top, a hard shell tent adds even more weight.
Among hard shell roof top tents, the best we've seen are from James Baroud. These tents are around the most expensive you'll find, but the features are quality are tough to match.
The Best All-Season Roof Top Tent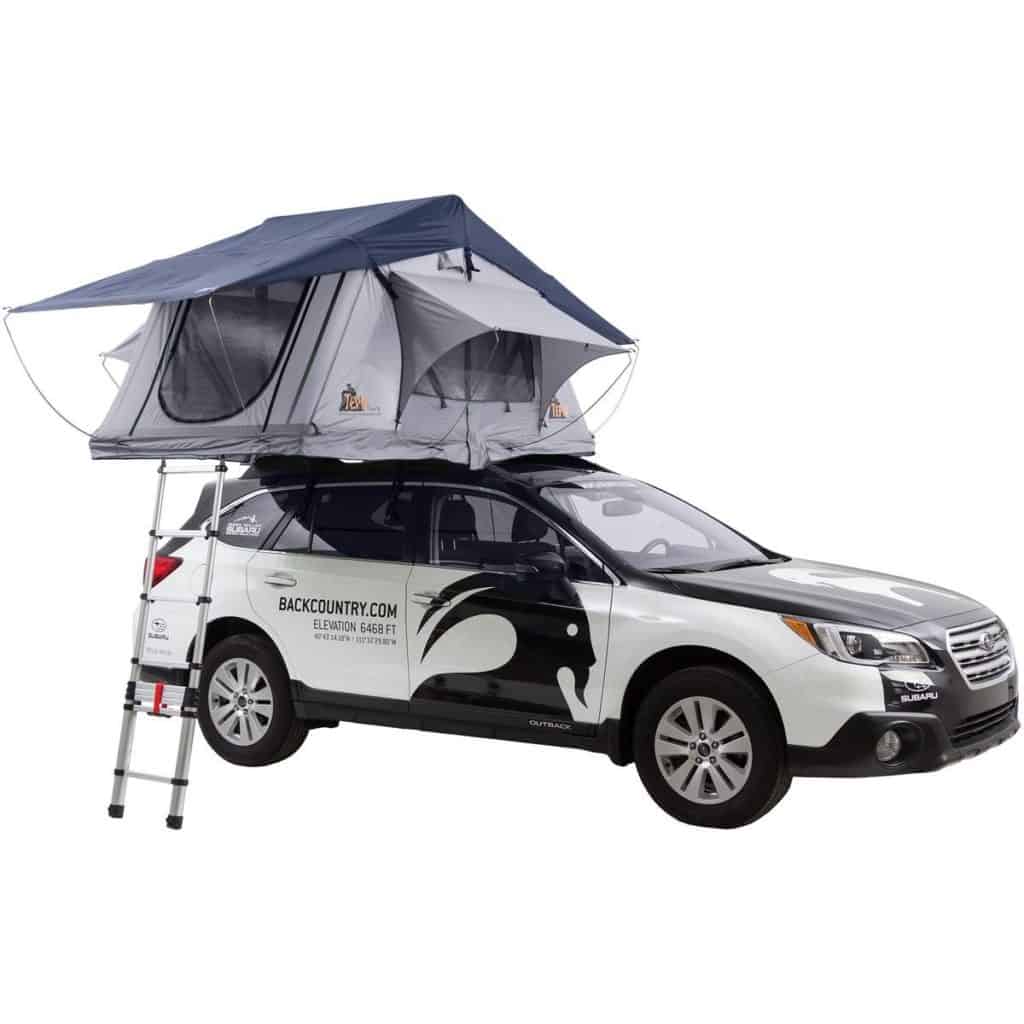 Tepui has been one of the top names in roof top tents for years, and they recently introduced an all-season solution that allows you to replace the canopy on your tent based on the conditions you will encounter.
The Baja Series features a mesh shade canopy for hot humid weather or a lightweight nylon rip-stop canopy for springtime or an aluminized canopy for inclement weather. A detachable rainfly is also included.
This solves an issue for campers who use their tents year-round and travel to areas with a variety of weather conditions.
Best Roof Top Tents
There are plenty more roof top tent companies that we want to mention, that have been building quality tents for years and have legions of fans behind them.
Cascadia Vehicle Tents (CVT) is seen on more rigs than almost any other tent, and the reason is simple. They have one of the deepest selections of roof top tents available, so you'll likely find the size you need at the price you want.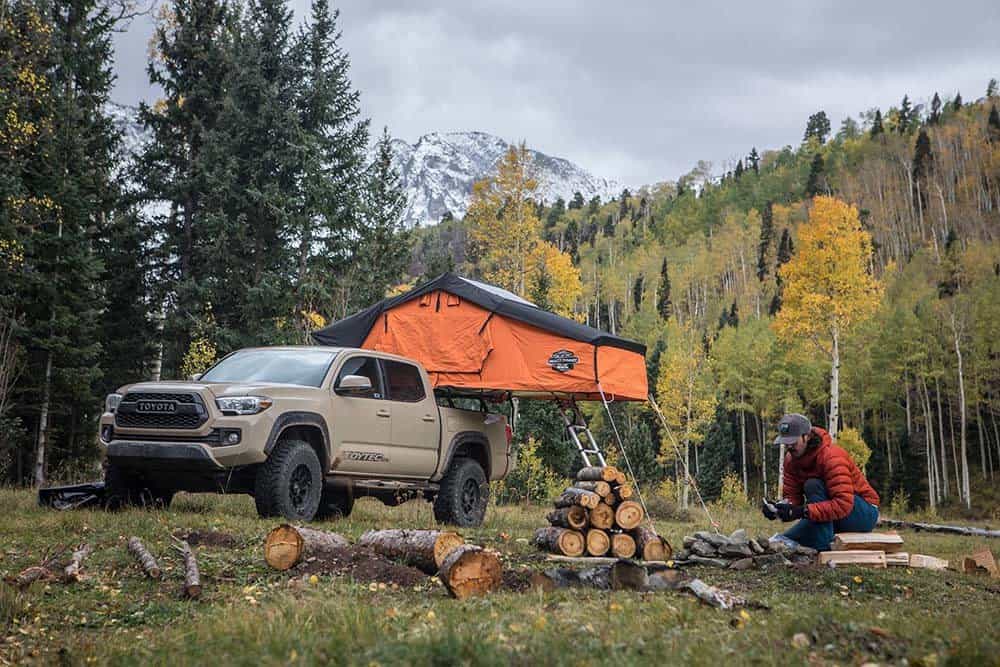 From two-person roof top tents to four-person and larger tents, CVT can set up your car or truck with a durable and long-lasting tent to fit your needs.
Smittybilt has been making off-road gear for ages, and their roof top tent is one of the top-rated tents on Amazon. For $870 you'll get a roof top tent that includes many of the same features you'd find on higher-priced tents.
The number one goal of a roof top tent is to make your car camping experience more enjoyable. Nothing beats waking up to a gorgeous sunrise when you're seven feet off the ground.