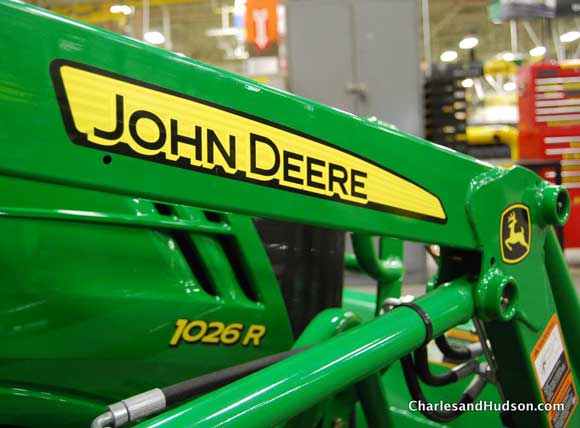 "Connecting with the earth" is an oft uttered theme among John Deere employees. I had an opportunity to find out what that really means during a tour of their tractor manufacturing facility in Grovetown, Georgia which is just outside Augusta.
John Deere is one of the most iconic American brands and their history dates back to 1837 when John Deere himself built the first polished-steel plow to turn the sticky Midwest prairie soil. Today they do business around the world and employ more than 50,000 people.
The factory I visited is where they mainly build compact utility and utility tractors. A majority of the residential including ride-on and zero-turns mowers are built in the Horicon, WI factory.
The day started with an introduction to their lineup of residential product line. These mowers and tractors are geared towards people who don't make money working their land but still require commercial grade equipment to mow, load, dig, plow or till their land. 33% of these customers are first-time buyers and although they will put in less hours on their equipment they still demand high-quality and versatility.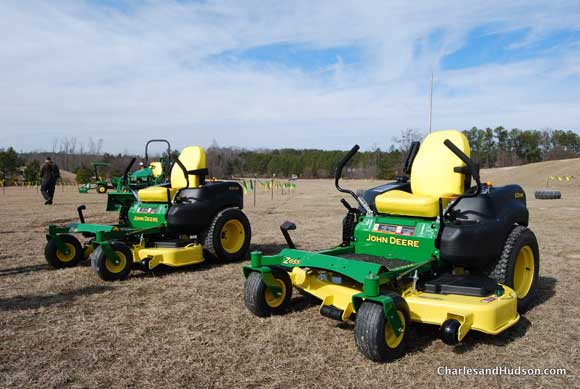 I'll go into more detail on each tractor and mower in follow-up articles but the new lineups include the 1023E and 1026R utility tractors, DL100 series riding mowers and EZtrak zero-turn mowers.
In the factory these are assembled on an line similar to what you'd expect to see at an automotive power plant. Employees are trained on various stations and its important to note that tractors are accepted and released into each station by the John Deere employee and not rushed via an automated timetable. They definitely have a schedule to keep but there are many checks and balances that go into the production line. It takes roughly 1/2 a day to complete a tractor and in this factory they operate seasonally so the output really varies throughout the year.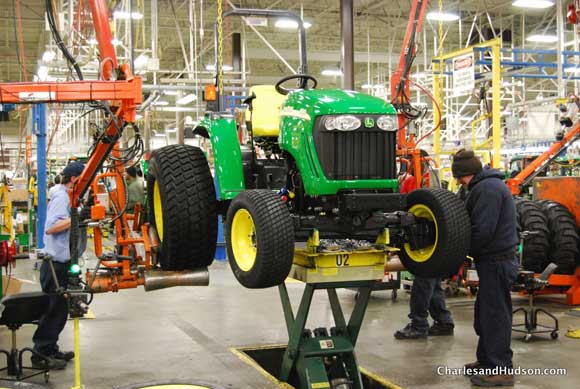 Line leaders and a line supervisor gave us a walk-through and what stuck with me was how much pride these folks seem to have in their jobs and working for John Deere. Almost all were 10+ year employees and seemed to enjoy each other and the work. From an eyeball test the factory was extremely clean. No oil spots on the floor or random trash sitting around. There were no discernible smells even though they were firing up every tractor at the end of the line to test and drive out to the shipping facility. Actually, the only smell we encountered was when we sat in their fresh off the line 4720 tractor which had a pleasant new car smell to it.
Everything in the factory had a purpose and every workers movement had a purpose. They considered it wasted energy and time if someone walked over to install a part but then had to walk back to get a different tool. The line workers movements needed to be as efficient as the machines.
At the conclusion of the factory tour I had an opportunity to drive and operate the tractors and mowers in an outdoor testing facility. I was part of a small media group and during the factory tour and at the testing site there were almost 2 employees to 1 media person which was great as there was always someone available to answer any questions we had on the spot.
During the testing there were product managers on-hand who encouraged us to climb into the equipment and give it a go. I didn't hold back and really enjoyed whipping around in the EZTrak zero-turn mower (top speed 9 mph) and operating the front loader and backhoe on the 1026R took a couple minutes to figure out but wasn't rocket science. Anyone could operate this machinery and with some time in the saddle operate them at a high-degree of efficiency which is what John Deere is aiming for with their residential equipment.
Here are some photos from the tour and keep checking back for my impressions of the new John Deere lineup of residential mowers and tractors.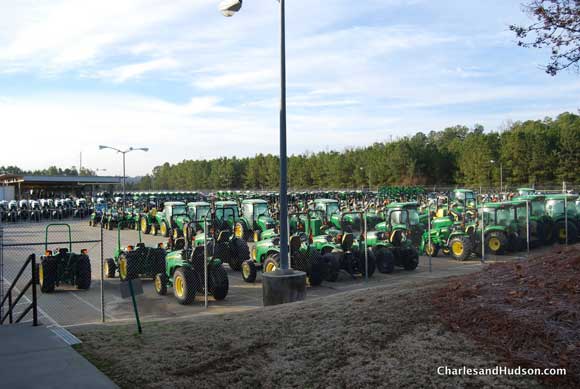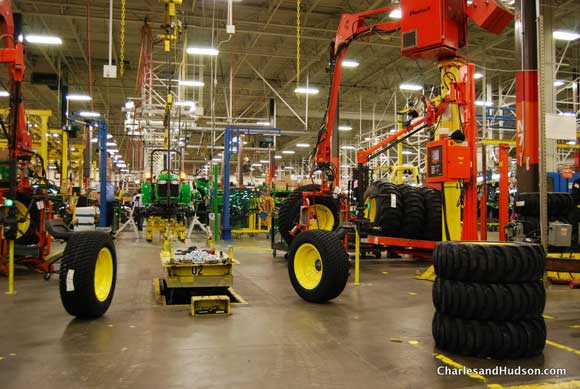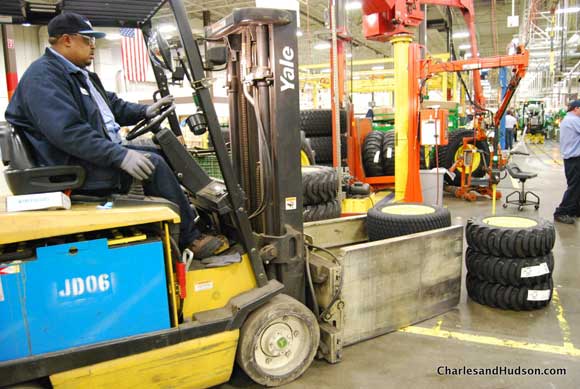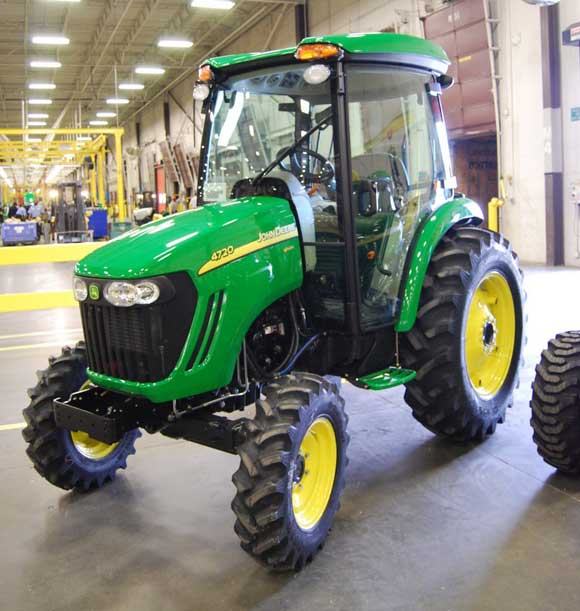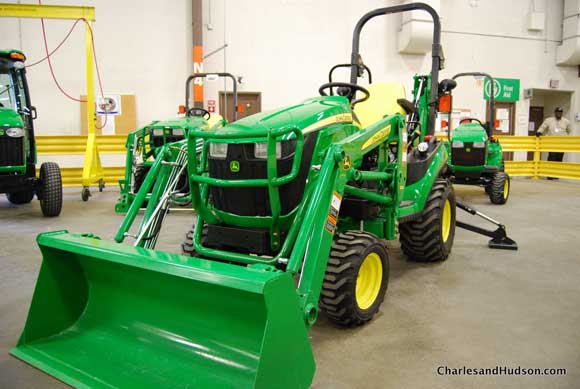 Video
Here are some videos of John Deere product managers demonstrating the new features of the 1023E and 1026R tractors.

disclaimer: John Deere provided travel and lodging to their factory but the opinions of this event and experience are solely that of Timothy Dahl of Charles & Hudson which abides with WOMMA Ethics Code, FTC guidelines and social media engagement recommendations.