A confession? I love seeing where people live and work. As I stroll my downtown neighborhood's streets at dusk, I peek upward to get a glimpse into the surrounding lofts, hoping for a burst of inspiration (sometimes, I get more than I bargained for. And that's all I'm saying about that.) Also? I love browsing workspaces, too. It's fascinating to see other people's tastes and preferences and style in action, all of these elements mingling together to create the ideal space.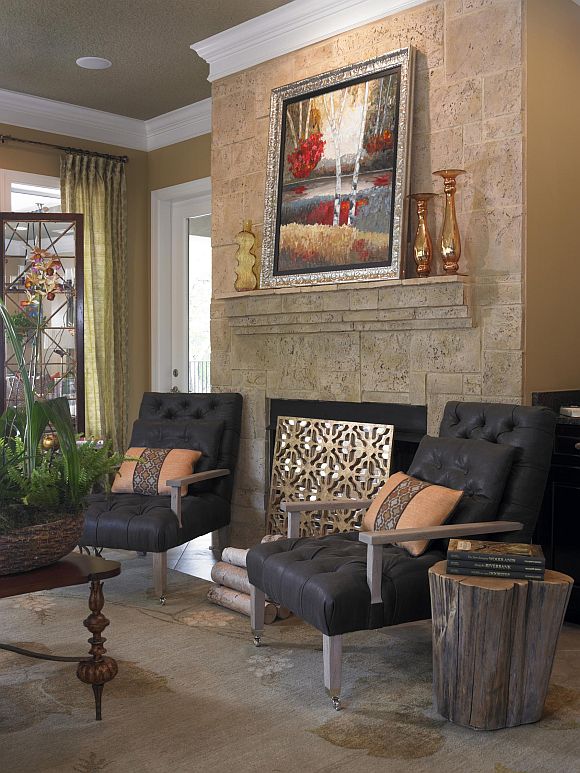 If you find yourself in need of inspiration for your next project or decor change, take cues from other's spaces–and in this case, I'm talking about designer showhomes. If you haven't already attended a showcase, most cities host them throughout the year. Professional interior designers are tasked with creating magazine spread-worthy rooms, and then visitors can tour the finished product for the price of a ticket–usually $15-$25.
Aside from being a fun way to pass a few hours, touring a showhome can jumpstart your creativity. Maybe you'll be inspired to mix patterns and colors in unexpected ways, or group an eclectic mix of furniture that, in the end, looks purposefully defiant instead of haphazard.

Or you may find a technique you'd like to emulate–a paint finish, perhaps, or bold window treatments that you can replicate with your favorite fabric and a sewing machine. Here in Kansas City, showhomes are often held in some of the city's more historic homes, offering an inside peek into carefully restored elements like ceilings, crown moldings and floors that can be replicated in your home, whether old or new.
Have you attended a designer showhome in your city? If so, did the experience spark any ideas for your own home?
Photo via What's Up Jacksonville