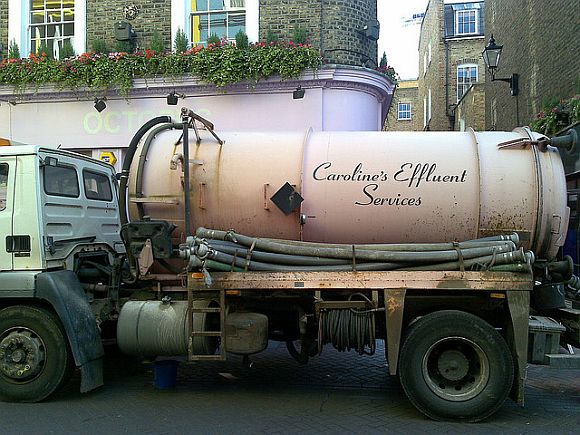 A relaxing and lovely weekend with my family at mid-Missouri's Lake of the Ozarks was nearly cut short on Sunday evening thanks to three horrible words: Full septic tank.
Apparently, a botched appraisal led to an incorrect assertion of the septic tank's size, and after 13 people went about their business, disaster struck.
Once the plumber determined the problem, a pump tank headed in to clear the tank and fix the problem. Crisis averted, although two emergency plumber visits on a holiday weekend proved quite pricey.

What can you learn from this tale that will soon be part of our family's lore?
If you're one of the nation's 25 million people who rely on a septic tank, regular maintenance is crucial to ensuring the ongoing success of your system–and a way to help you avoid costly emergency repairs that can result in a demolished yard and other headaches.
Be sure you're purchasing a 100 percent natural septic tank treatment, a solution that flushes down your toilet and introduces a high number of bacteria to the tank. These hungry little critters are vital to the breakdown of waste products, but if you don't use an additive on a monthly basis, repeated flushings will eventually wash away all of the productive bacteria and their related enzymes.
Is your home connected to a septic tank? Let us know of any tips you may have to keep the tank functioning properly!
Photo by markhillary