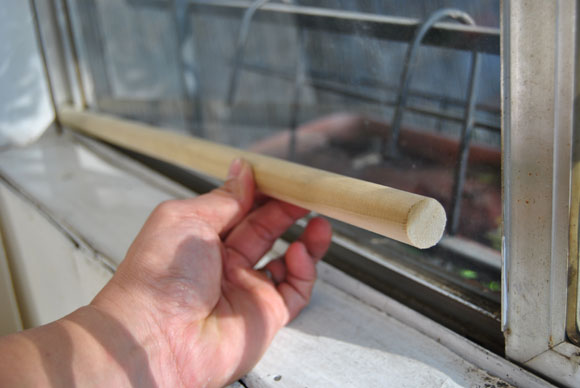 Do you think your sliding windows and sliding glass doors are closed and locked? You can remove all doubt by using this simple security trick.
Cut a wood dowel to the size of the exposed window track when it's closed and always keep the dowel in place to secure the window. Even if the window or sliding glass door isn't locked, this simple security trick will make the window or door unmovable.
Dowels cost less than $2 and are found at any hardware store.