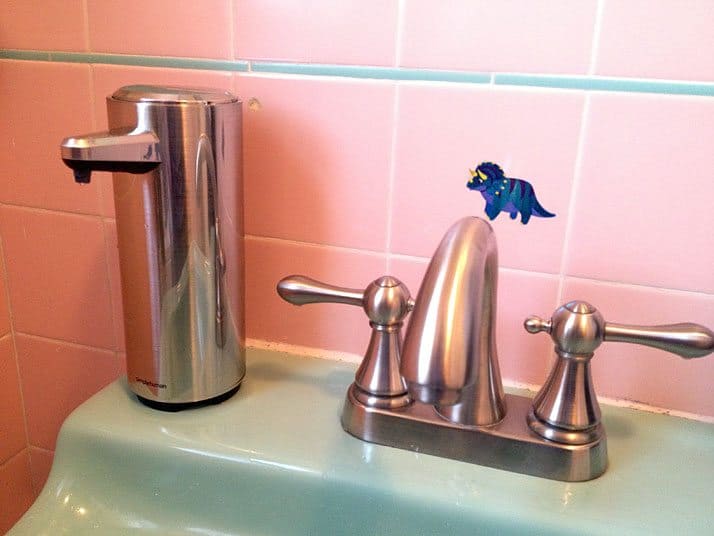 We love our hands-free sensor pumps so much we got two for the kitchen. One for hand soap and the other for dish soap. Swiping a sponge or brush under the dispenser makes washing dishes super easy and our soap pumps stay clean.
In an effort to go with sensor pumps throughout the house and keep our soap dispensers germ free, we had an opportunity to check out the rechargeable sensor pump from simplehuman.
Just like the other battery operated sensor pumps the rechargeable model allows you to wash your hands without leaving germs or smudges on your soap pump. It's extremely fast and the silicone valve prevents drips and clogs. The killer feature is the rechargeable battery. To charge the unit just plug it into any computer or USB charging device. No more buying batteries! We've had our pump for a couple months now and use it multiple times each day and have yet to charge it.
$70 might seem high for a soap dispenser but you'll never find a better looking option for your bathroom or kitchen and you'll save that much in batteries over the life of the unit which has a 2 year warranty.
[imagebrowser id=24]