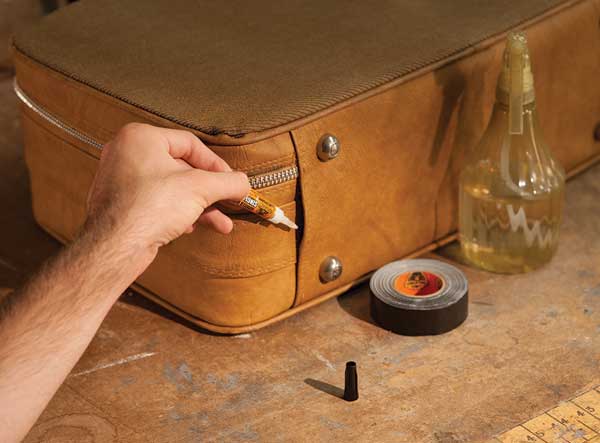 Gorilla Glue can be used for all types of household repairs and they've just introduced a new single use tube that holds 3 grams which is perfect for small jobs and is easy to store in a drawer.
"Our customers have long asked for a product in a size that would fix their project when they needed it, and would fit easily in a glove compartment, purse or tackle box. We are pleased to now provide that to them with this ultimate small project and repair solution," said Pete Ragland, president of the Gorilla Glue Company. "Whether creating something new or fixing something broken, we now offer an original Gorilla Glue product for any type of user."
Gorilla Glue is known for its outstanding bonding power and ability to stick to almost any surface including wood, metal, stone, foam, glass, and more. Once fully cured, it is 100 percent waterproof and completely non-toxic making it ideal for indoor and outdoor use. Further, Gorilla Glue polyurethane won't break down with exposure to moisture and is unaffected by extreme heat or cold.



The original Gorilla Glue formula is available in 2 oz., 4 oz., 8 oz., 16 oz., and 36 oz. sizes, as well as Dries White, 2X Faster and precision pen formulas. Gorilla Glue Single Use is available nationwide anywhere Gorilla Glue products are currently sold.