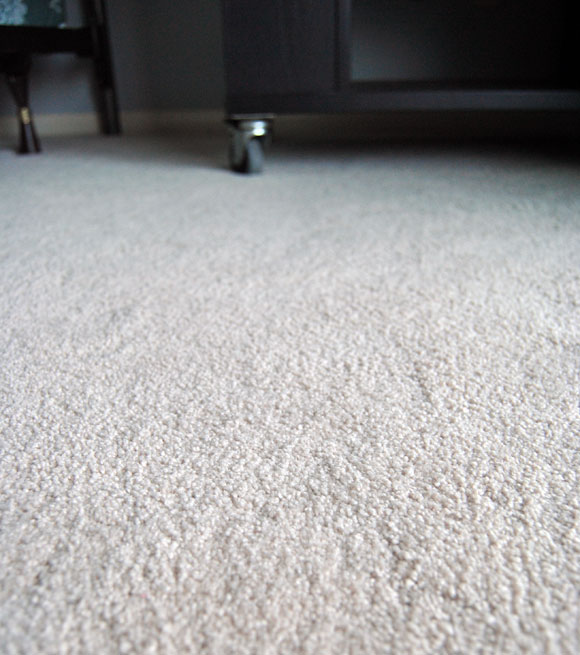 Our friend Janis was recently blessed with the birth of a baby boy who is only one month older than our son which means we've already got the perfect playmate. She lives down the street from us in a one-bedroom condo and shares her apartment with her dog Sake.
Janis keeps a very clean home but she knew that with the arrival of her little one she needed to make a few changes, one of which was new carpet. Her current carpet was relatively clean but was worn in the high-traffic areas and had accumulated dirt and hair from her dog that was difficult to remove. When shopping for new carpet, Janis wanted stain resistance and easy cleanup as well as a color choice that complimented her style.
We suggested she check out Lowe's which she already shops at and to look at the new Solarmax carpet from Stainmaster. It's got a lifetime warranty on stain and soil, 25 years on fade and 15 years on abrasive wear. A great warranty was a big plus as Janis didn't want to be concerned with hassle of replacing the carpet anytime soon and shopping at Lowe's she could pick out the carpet color and setup installation the same day.
Janis went with the white/beige style which complimented the honey colored wood floors that she had in her dining and living area. She setup the install and we followed along to take some photos of the process.
All furniture had to be removed and with a baby in tow Janis was in no condition to do that. Fortunately Lowe's install offers this service and they gently moved everything out to her balcony and promptly started tearing up the old carpet.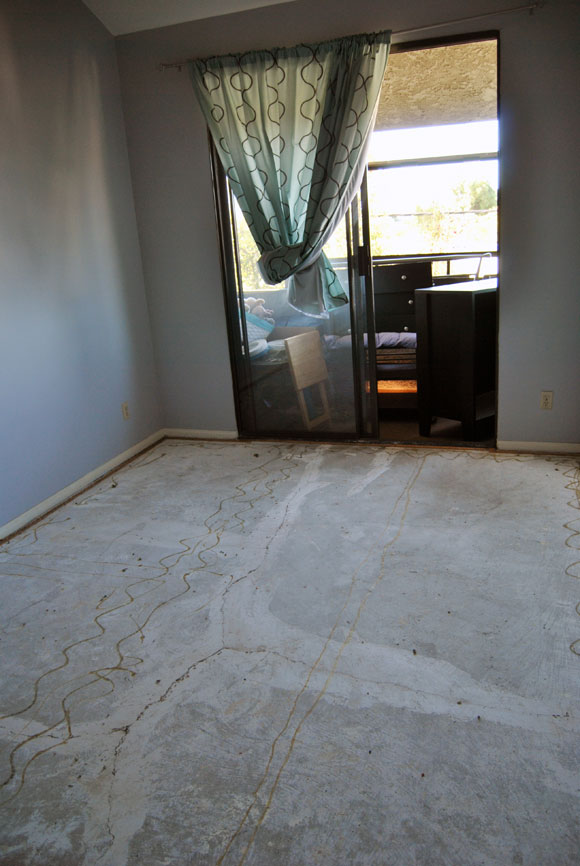 They quickly tacked down the carpet padding and within two hours they had finished carpeting the three rooms.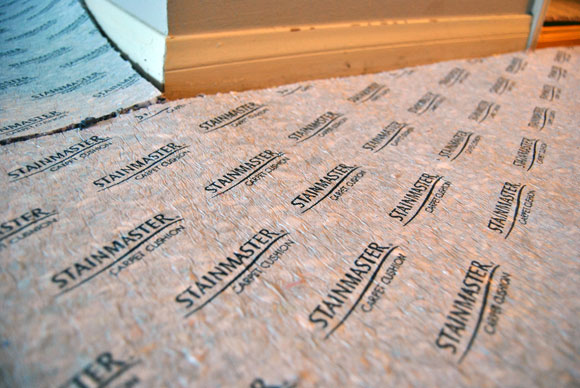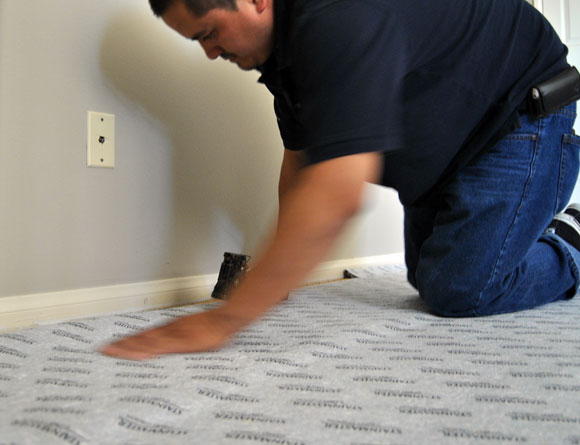 They gently put all the furniture back in place and cleared out all of the old padding and carpet.
The piece of mind that knowing her son could safely play on new clean floors that would also stand up to his inevitable spills was well worth the effort to upgrade her carpet.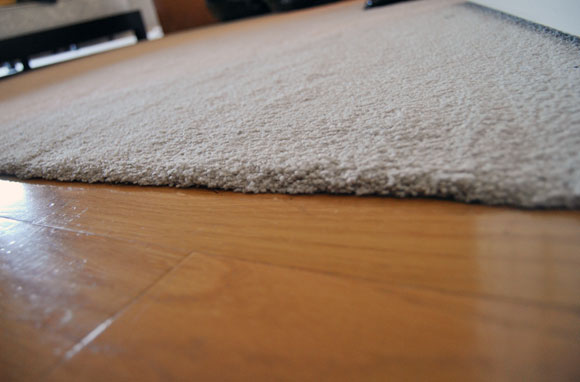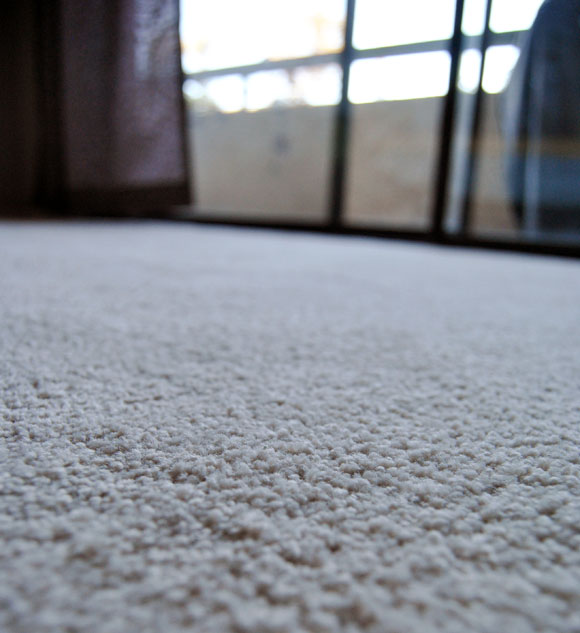 Janis is extremely pleased with the way the carpet turned out and she couldn't say enough about how pleasant the installers were to work with. As any new mom knows, dealing with getting the house ready for baby can be stressful but Lowe's made it as easy as possible.
Disclosure: Lowe's works with online media such as myself to conduct product reviews. They do not tell us what to say about their products or how to say it. Lowe's fundamentally believes that people should be free to form their own opinions and share them in their own words. Lowe's policies align with WOMMA Ethics Code, FTC guidelines and social media engagement recommendations.