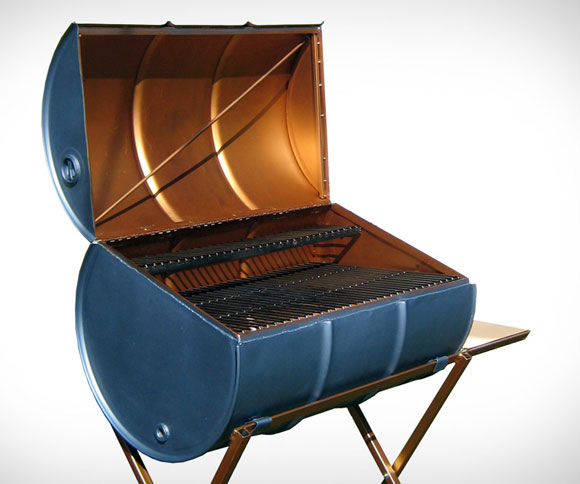 The raddest grill we've seen all year is also the most simple.
This industrial barrel is painted blue and brass and has two-tiers for cooking and an easy access side tray. The top has a mahogany handle and temperature gauge so you won't have to guess but that is the extent of any bells and whistles.
You can purchase from the design fim Lhooq and you can request custom colors. Delivery takes two to six weeks so if you order now you'll have it in time for summer BBQs.