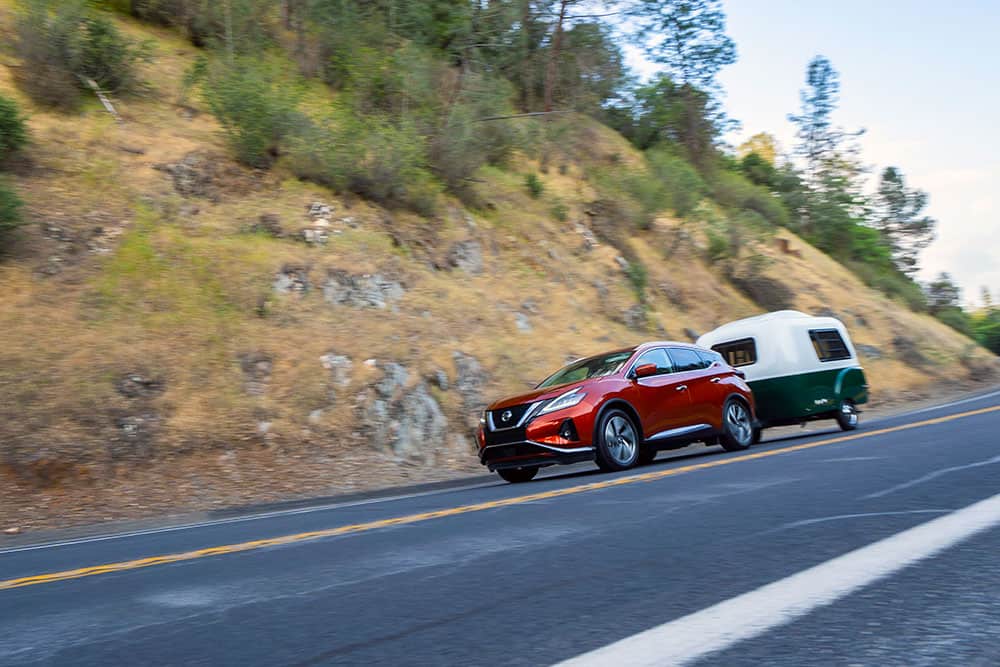 There's a good chance your daily driver SUV or crossover is more than capable of towing a travel trailer. I just returned from two-days at Yosemite where, Nissan set out to prove that you don't need a truck to start your trailering adventure.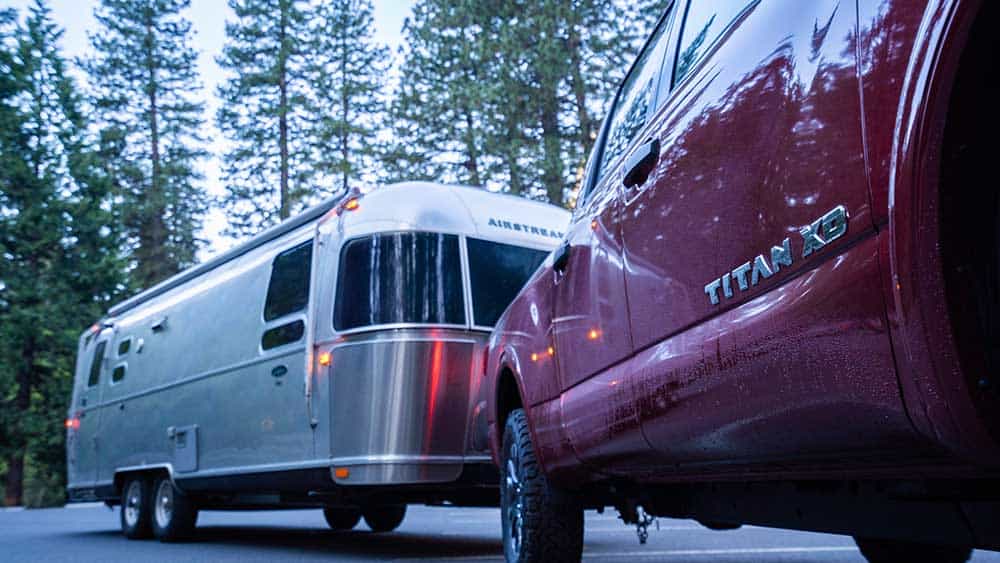 It's obvious that you'll need a full-size truck like a Titan XD to tow a 23′ or longer Airstream International Signature, but most SUVs have a towing capacity that is rated higher than you might think. Last week, Nissan teamed up with Airstream and Happier Camper to demonstrate the towing abilities of their trucks, SUVs, and van. I had an opportunity to hitch up my own Airstream, perform various parking and agility maneuvers in an empty lot, and then tow a trailer around the town of Mariposa, CA.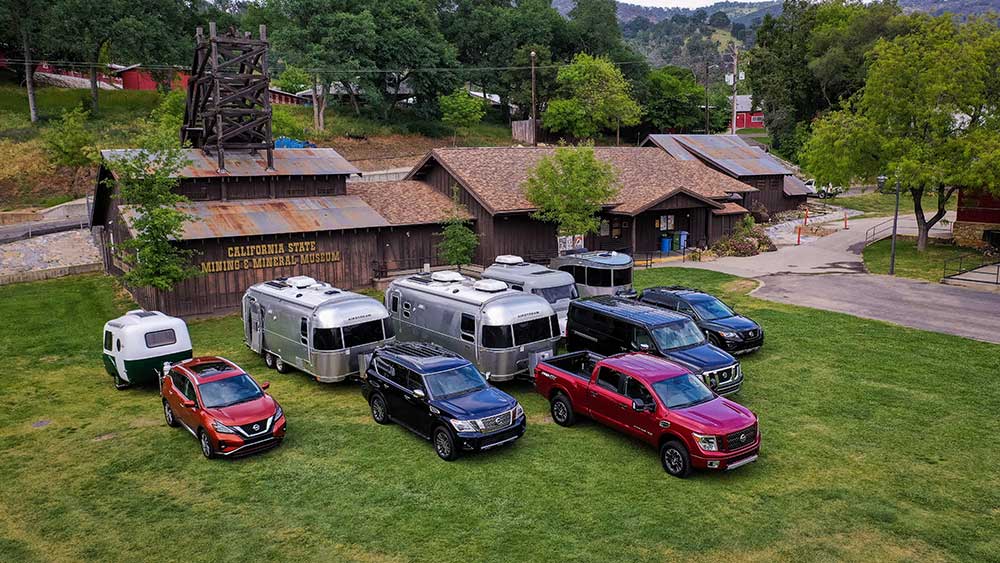 The tow pairings included:
TITAN PRO-4X – Airstream International Signature
Armada Platinum – Airstream Flying Cloud
NV Passenger – Airstream Basecamp X
Pathfinder Rock Creek – Airstream Nest
Murano Platinum – Happier Camper HC1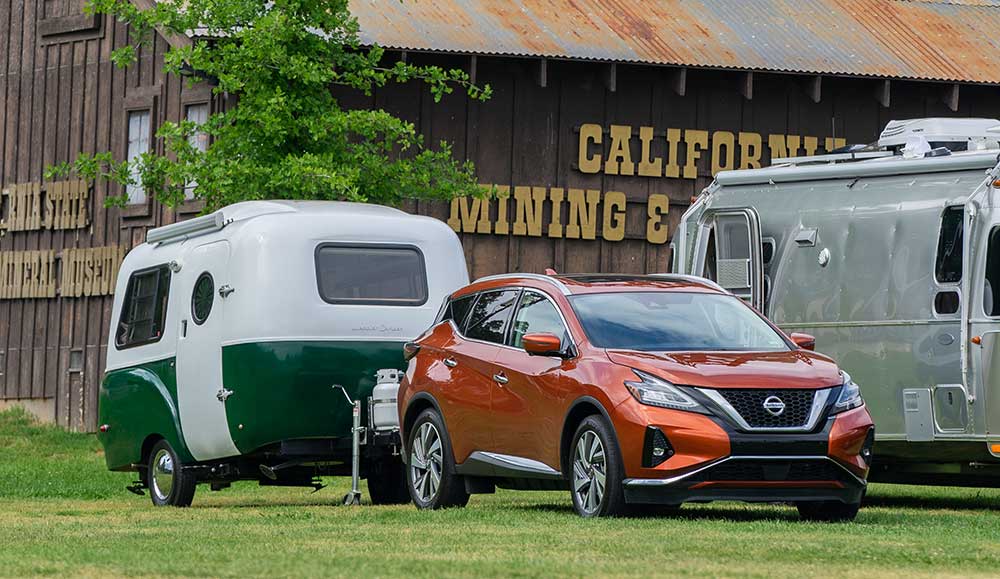 I was most curious about seeing how the Murano Platinum with a towing capacity of 1,500 lbs. would do towing the Happier Camper HC1 which is 10′ in length and weighs 1,100 lbs. The Murano performed admirably, and its 260 horsepower 3.5 liter V6, seemed more than capable to trailer the Happier Camper around the hills of Mariposa and up to Yosemite Valley.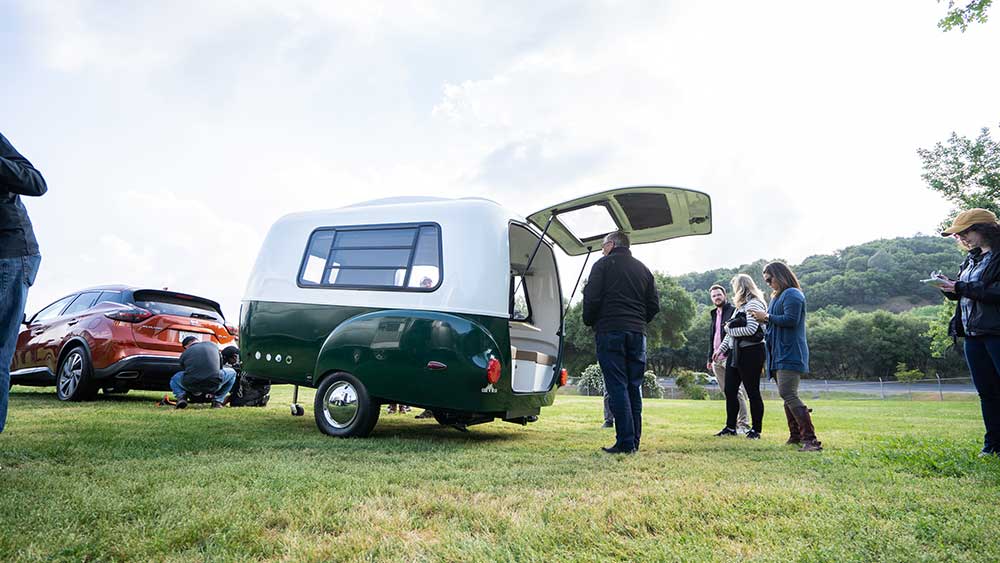 Happier Camper also proves that there are stylish travel trailers out there that can sleep up to 5 people, and still be towed behind a small SUV.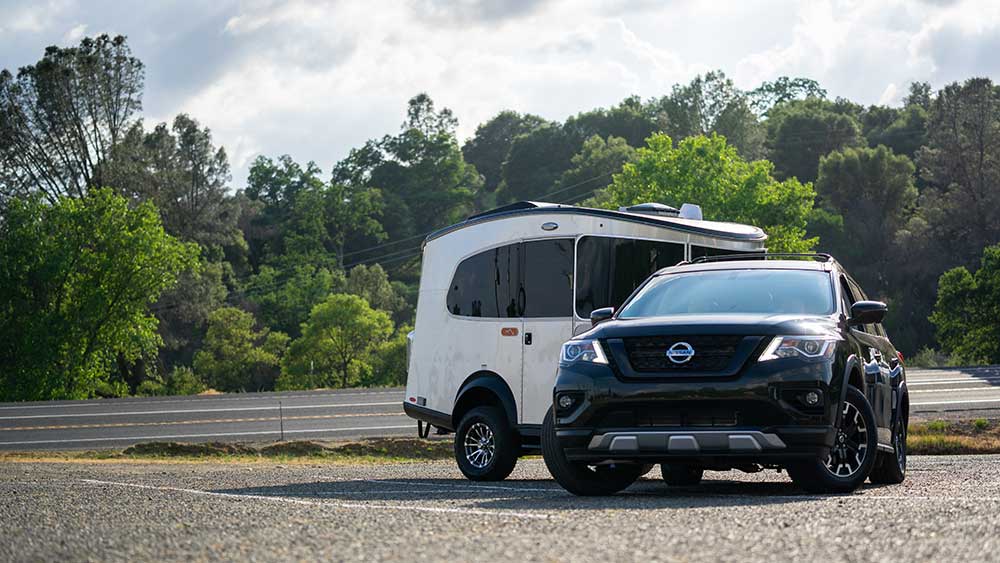 All of the other Nissans performed similarly, with the Titan and NV Passenger van having the best suspension setup for long-term towing across all types of terrain.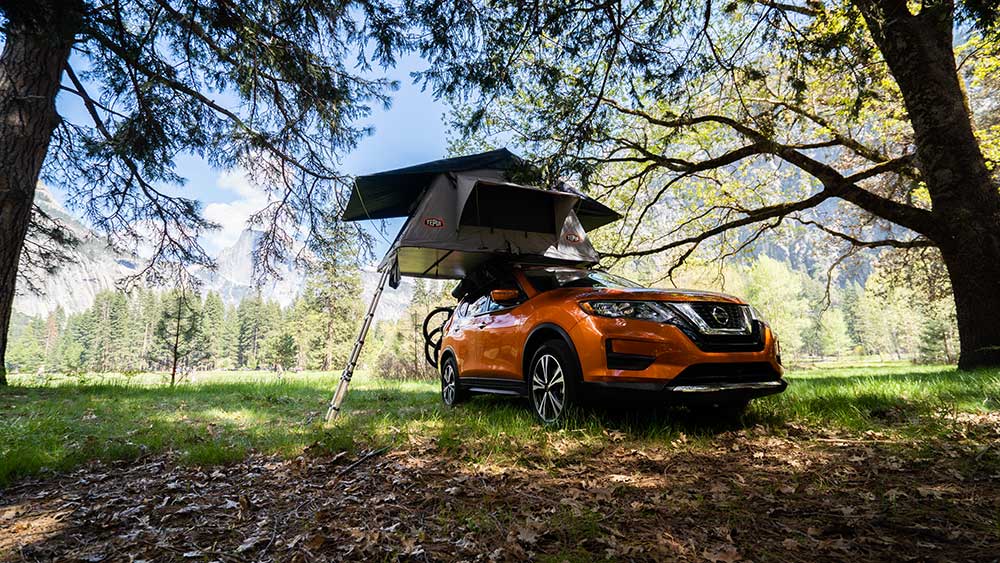 If you'd rather not tow a travel trailer, you can setup all of these Nissans with a roof top tent. The smaller Rogue was outfitted with a Tepui roof top tent, which felt solid. A rooftop tent saves room in the vehicle for more gear, and also adds an element of adventure to any trip.
Here are the factors you should consider when choosing a travel trailer.
Towing Capacity
Start with determining your vehicle's towing capacity. Towing capacity can vary within models based on year and engine size.
Travel Use
Will you be traveling in the mountains or just across flat terrain? You should probably give yourself a bit more cushion for towing capacity if you are going to be towing up and down a mountain for an extended period. Your vehicle's braking and maneuverability are comprised with with added weight when driving downhill, and your transmission will strain to tow a load that is too heavy.
Tongue Weight
Some vehicles are very specific with tongue weight limits, which is roughly 9-15 percent of the gross trailer weight. Make sure your vehicles tongue weight is adequate.
Extra Weight
Loading up a trailer with accessories and gear all adds to the bottom line of the weight your vehicle will be towing. Keep this in mind especially when you are near your vehicles weight capacity. Also try to distribute any added weight above or just in front of the trailers axle.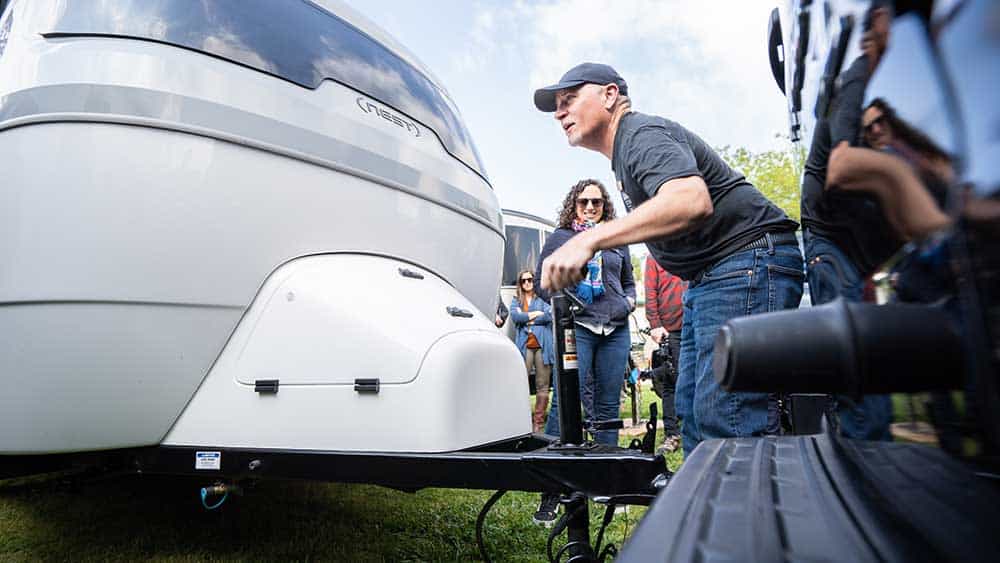 Nissan brought in a couple towing experts for this event, to show just how easy it is to hitch up a trailer, which it truly is.
Nissan is serious about providing a great towing experience with their vehicles. Extendable rear view mirrors on the Titan and factory installed receivers and trailer brake outlets show their commitment to the trailering abilities of their SUVs, vans, and trucks. Don't let your current ride stop you from taking a vacation on wheels this summer.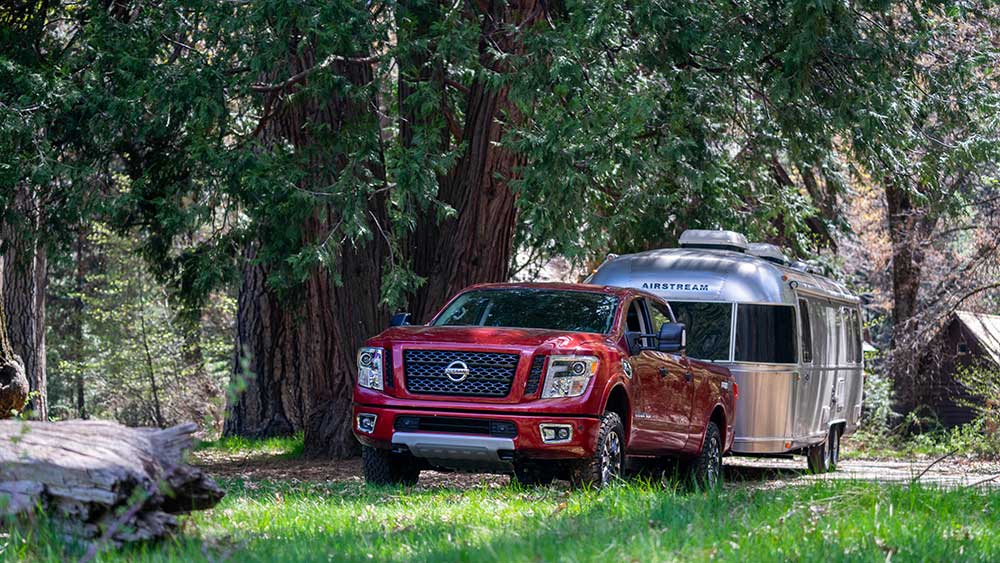 Thanks Nissan!!