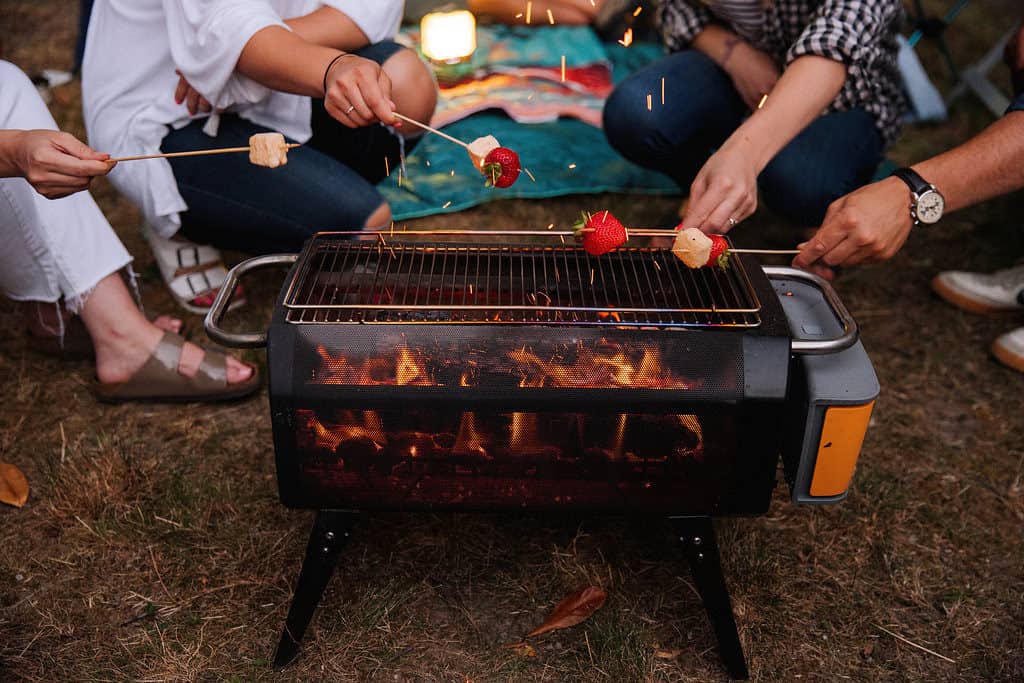 We've been enjoying our BioLite FirePit all year with trips to the beach and camping. It always keeps us warm and adds a great vibe to our campsites. It's easy to pack up and fits nicely into the trunk of any vehicle. It's also a lot of fun to use at home as there is minimal cleanup and it's safe to use.
The secret ingredient to this portable fire pit is the hyper-efficient flame that is created via BioLite's patented airflow technology. The fire pit can also be used as a hibachi grill and can burn wood or charcoal to cook your favorite meal.
This year BioLite has added a couple accessories to the FirePit. A new FireMat and FirePoker are now available. The FireMat is designed to reflect radiant heat, making it an ideal solution for decks, patios, lawns, and other sensitive surfaces. No one wants embers or ash to mark up their deck. Enclosed in its own mesh carry bag, the FireMat packs up easily and is ready for your next burn. The poker's broad flat edge helps stoke fuel and ensure logs are properly stacked for ideal airflow while the curved point hooks onto the FirePit's fuel rack for easy adjustment to the charcoal or wood setting.