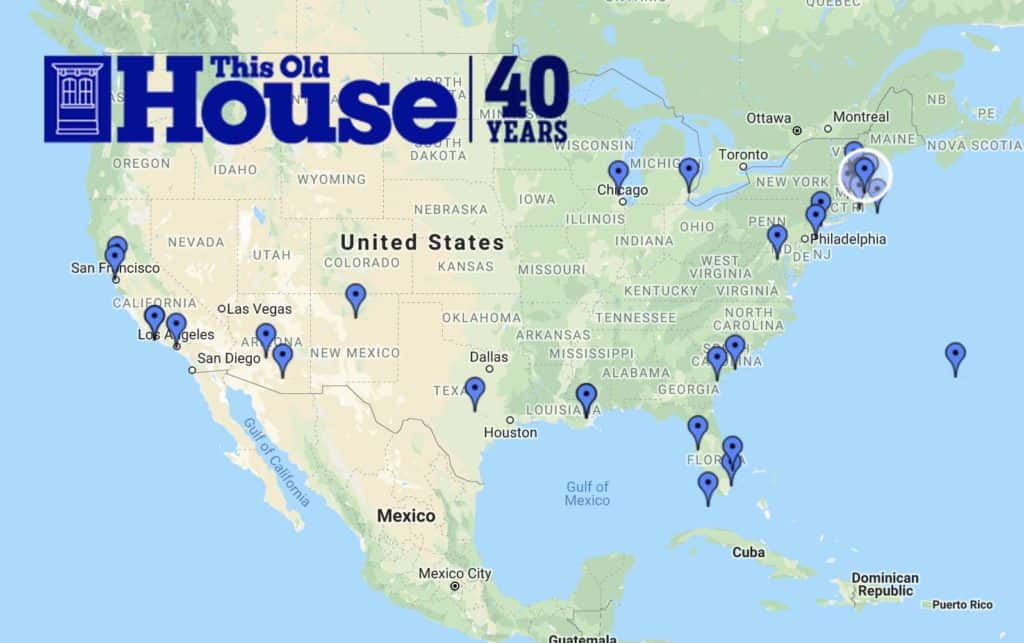 To celebrate the 40th anniversary of This Old House, we've mapped out every This Old House Project location, from 1979 in Dorchester, MA to the present Brookline Mid-Century Modern. This covers 40 years and more than 74 house projects.
This Old House has gone coast to coast and beyond to restore and renovate Victorians, Farmhouses, Bungalows, Brownstones, and more.
Working at This Old House
I worked at This Old House from 2002 to 2008 in New York City. At that time the website and the magazine were owned and operated by Time Inc. and the television show was still run by WGBH in Boston.
Our online team was a tight-knit group, vastly outnumbered by print editors. But we still managed to redesign the website (twice), launch websites for two shows including the popular, Ask This Old House and Find! with Leigh and Leslie Keno, as well as provide online coverage for each project house that included time-lapse videos, webcams, and virtual house tours.
During my tenure, the host changed from Steve Thomas to Kevin O'Connor. At the time the moved surprised everyone and it seemed a bit risky to replace Steve who was a 14-year veteran of the show, with Kevin who worked in finance and had never been in front of the camera before.
Welcome Kevin O'Connor
The move was prescient, as Kevin O'Connor has been nominated for multiple Emmy awards and has led the crew and brand to new heights of popularity.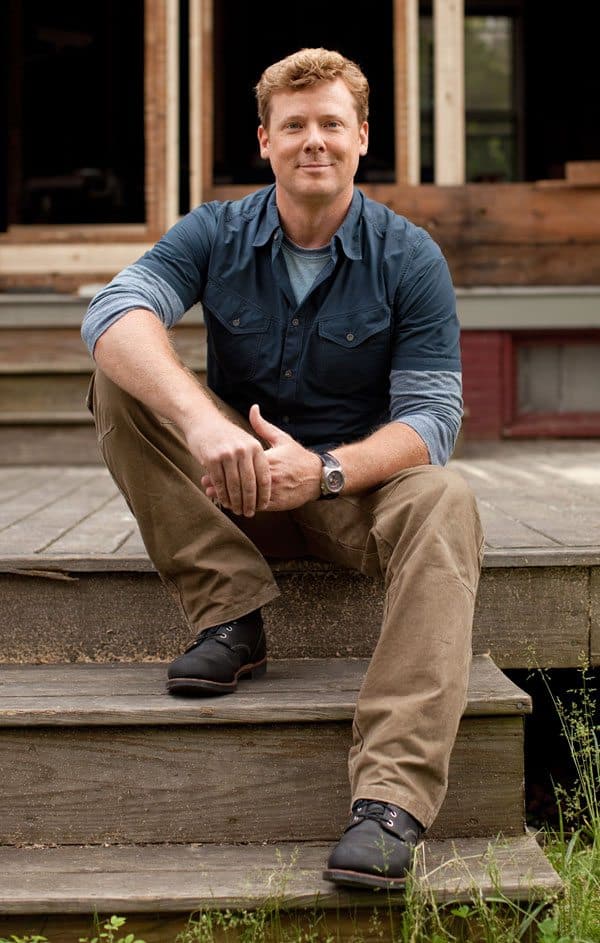 He's also a genuinely awesome guy! Fans of This Old House need to check out Kevin O'Connor's new book The Best Homes from This Old House. His photos are spectacular and you'll gain a greater appreciation for the beauty of these homes.
Check out our interview with Kevin O'Connor where he shares insights on the guys and some of his favorite house projects.
House Project Locations
A quick glance at the map and you'll note the high concentration of house projects in New England. Some areas have been selected two or three times.
Most every season a Boston area project is chosen during the summer months which allows the guys to remain close to their family and businesses and provides a window of weather for the team to work with their favorite contractors and designers.
A longer house project is chosen for the rest of the year and usually takes place in warmer climates as you can see by the multiple projects throughout the sunbelt in Florida, Southern California, and the Southwest.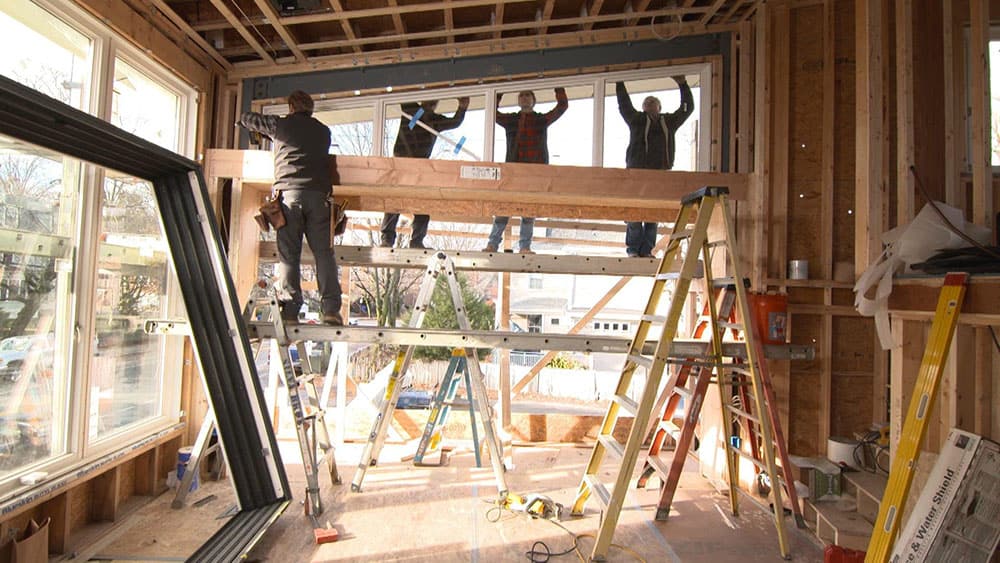 There have been two international projects, London and Bermuda and I'm sure the requests for overseas projects have continued to build.
*The locations on the map are not the actual address of the house project but rather the general location of the city or town the house was located.
This Old House Project Map

View This Old House in a larger map
House Project Setup
I had the opportunity to visit over 10 house projects during my time working there. I was usually one of the first on the scene to set up the live webcams so we could stream video of the construction process. We also built timelapse videos of each project.
Before and after photos and virtual house tours were also a major part of the documentation process.