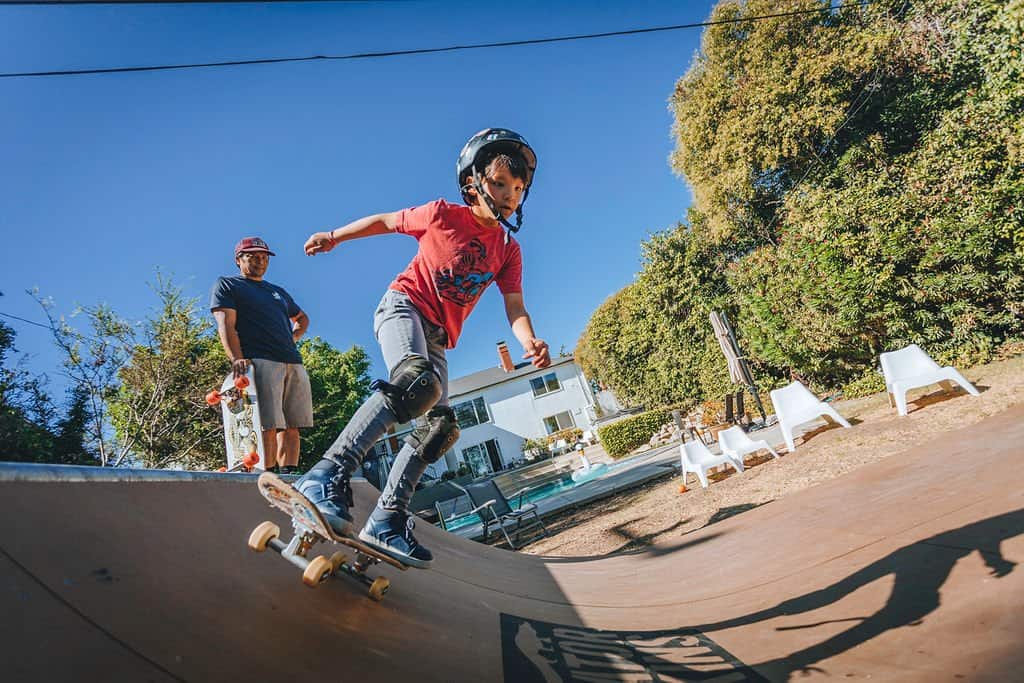 Building a back yard skate ramp is the ultimate thrill for skaters everywhere. DIYers of all skill levels can build a skate ramp as long as you have a solid plan, a level space, the right tools, and proper materials.
In this article, we're going to focus on the tools you need to build a backyard skate ramp.
We covered the process of building or buying a skate ramp over on Built by Kids. We landed in the middle as we purchased the pre-cut lumber and plans from Keen Ramps and built the ramp ourselves.
You'll need some basic power tools to build your ramp. If you buy the lumber pre-cut you shouldn't need a miter or jigsaw, but it doesn't hurt to have one on hand.
Impact Driver
The main tool you need to build a skate ramp is an impact driver. A drill driver will work, but an impact driver is 10x better. The additional torque and speed of an impact driver make it a superior choice for driving the hundreds of screws that are needed to build a skate ramp.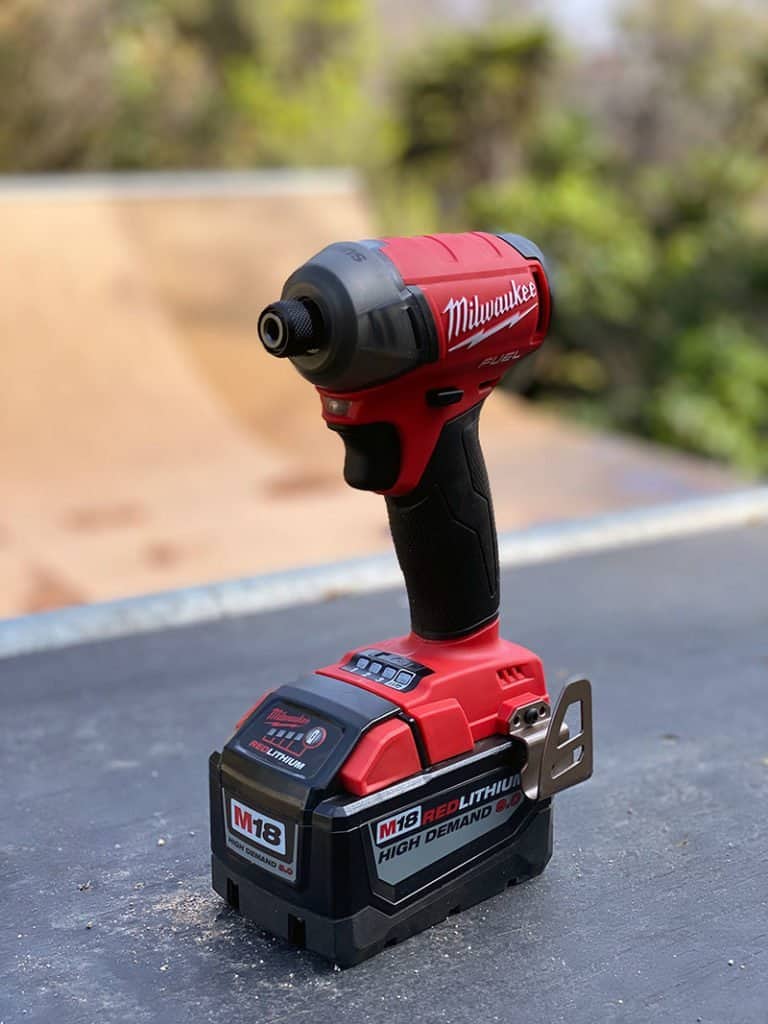 We've got a few different impact drivers but we opted for the Milwaukee M18 Surge Impact Driver. We picked it up on Zoro for $149 for the tool only, which was a great deal as we already have a few Milwaukee M18 batteries.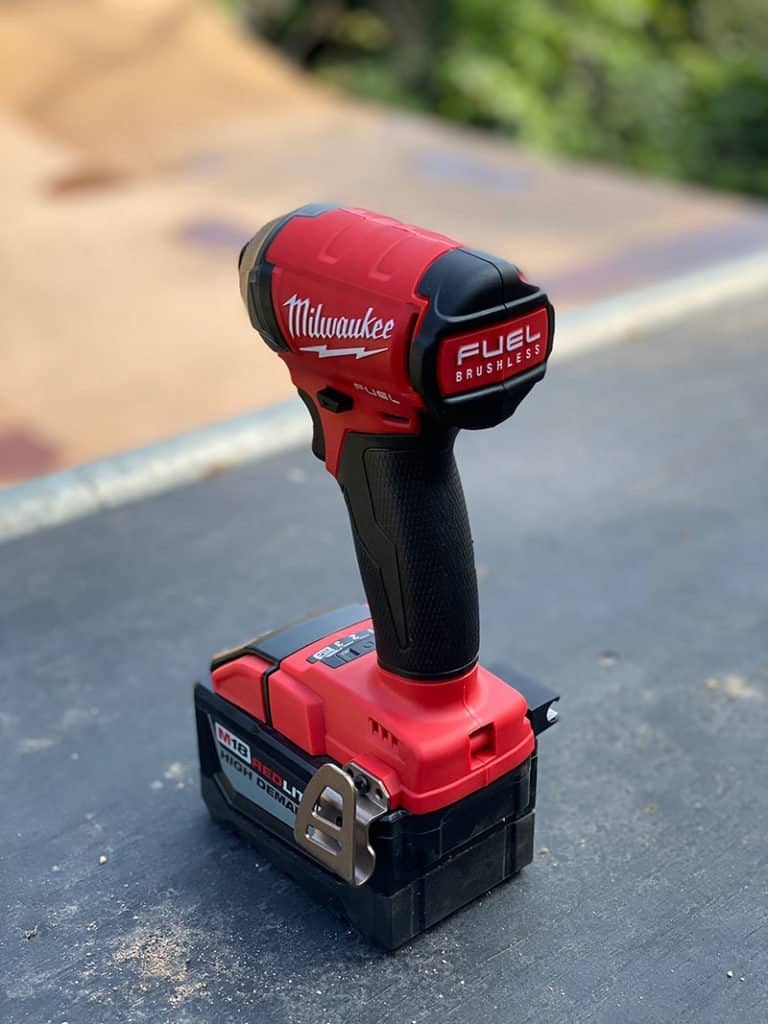 What's great about the Milwaukee Surge is that it uses oil pulse technology to create torque instead of metal on metal, making it 50% quieter and 3x less vibration than standard impacts.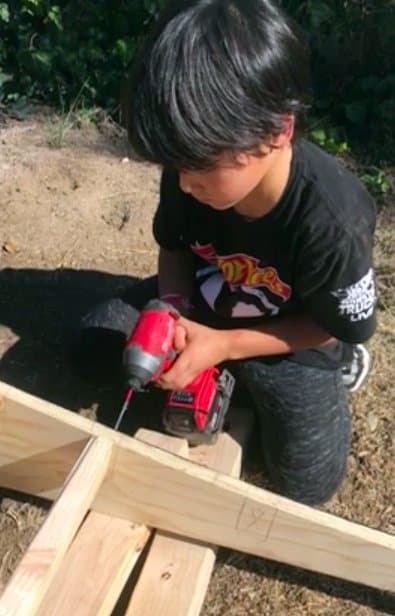 Our son took the day off school to help us build this ramp, and we knew we could work with the Surge all day without harming our hearing or bugging the neighbors.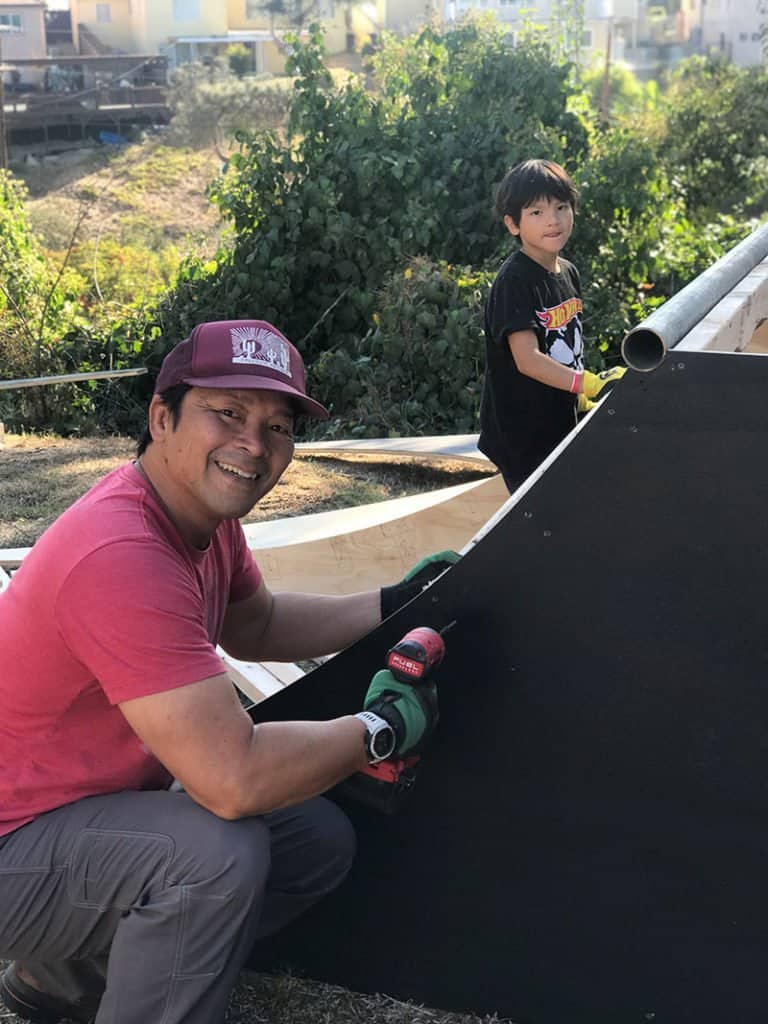 Miter Saw
A miter saw is a handy tool to have around for all types of home improvement projects.
For basic projects a 10-inch miter saw will work. It can cut 2x4s and 4x4s with ease. A skate ramp only requires straight cuts, but having the option to cut 45 degree miters is always there.
You'll need a miter saw to cut 2x4s for your skate ramp base and supports. Lots of supports!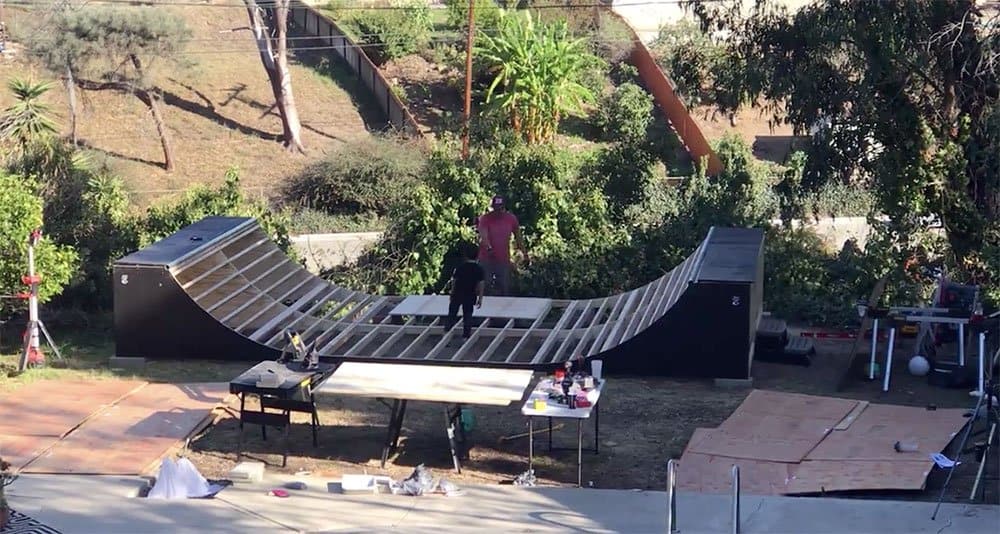 Jigsaw
A jigsaw is ideal for making curved cuts, which makes it the perfect tool to cut the transitions for your skate ramp.
The transition is the curved angle that your ramp will have. A tighter curve/transition will make the ramp more difficult to ride, while a longer transition will make your ramp more mellow and make turns easier.
The string method is a great way to measure and cut your transitions. Check out DIY Skate for instructions on how to draw your transition for a mini ramp.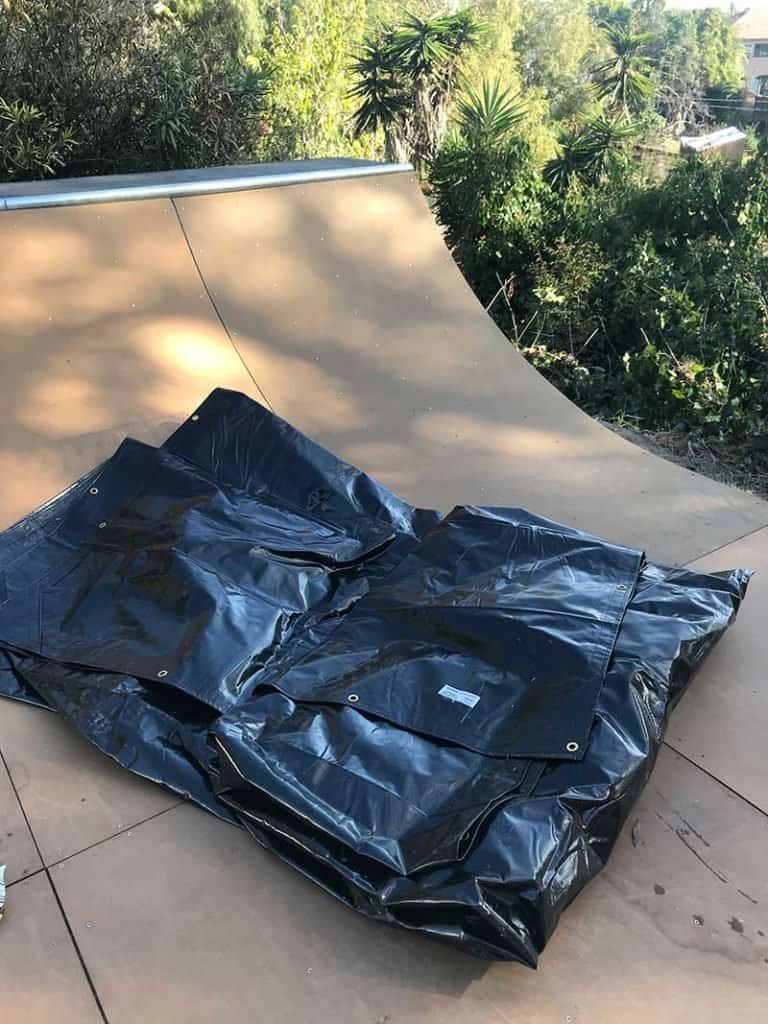 More Tools
In addition to the all-important impact driver, you'll need a countersink bit to make your deck screws flush, impact bits, and a level. We recommend using stainless steel torx screws instead of philips deck screws. Torx are less likely to strip and stainless steel won't corrode and leave stain marks on the surface of your ramp.
We received free shipping on Zoro for the impact driver as any purchase $50 and above gets that, but we also bought an extra-large heavy-duty tarp to cover our ramp during rainstorms and an oscillating tool that we've been coveting from Bosch.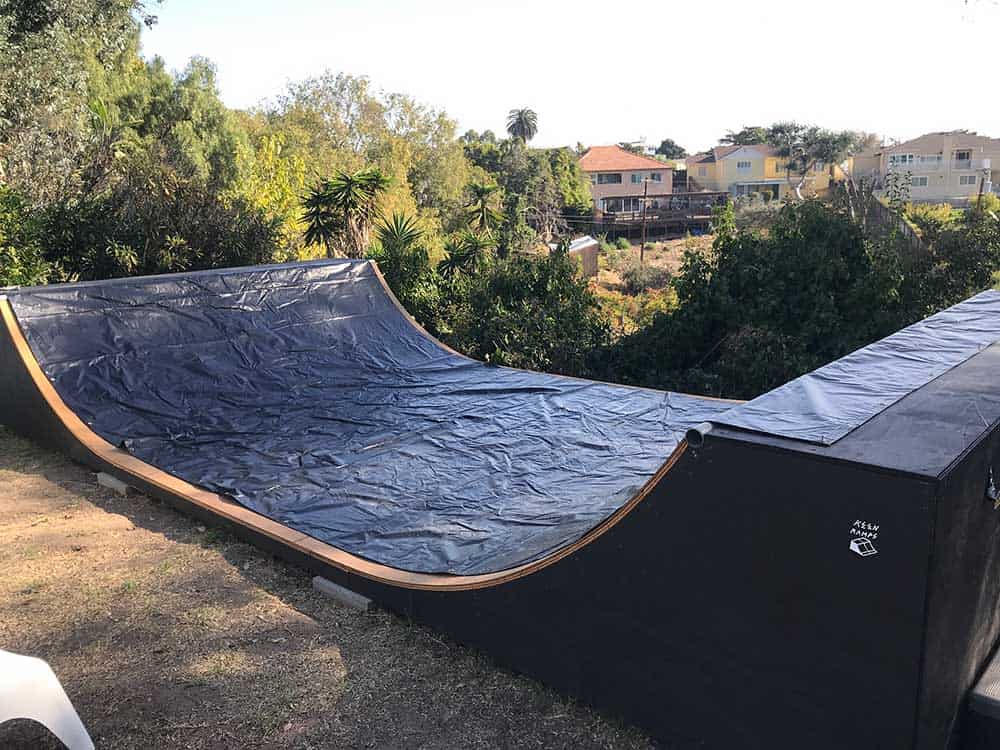 Zoro was happy to support our ramp build, as well as anyone else's which is why they've provided us with a 10% off coupon code to share with our readers and other skating enthusiasts.
Top Photos: Steve Makowski