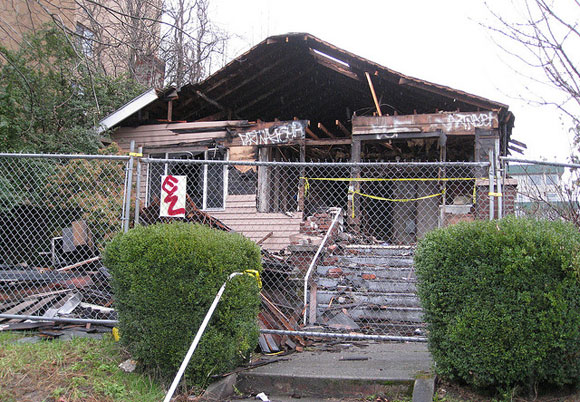 After seeing the tragic fire in San Bruno, CA this evening we first prayed for the families and people involved but also hope they have updated their fire insurance policies.
Most standard homeowners insurance policies cover losses from fire and is considered a basic area of coverage. But there are times when your policy needs to be updated or changed to ensure full fire coverage protection.
If you've done any renovations or remodels since the original insurance appraisal make sure your policy reflects the new change in value. This may impact your premium but it's better to have accurate insurance than pay for it later.

If you live in a historical home and have value on handcrafted architectural pieces, make sure you have more than just a standard policy or else your home will only be covered by replacement with standard building materials.
While searching for the right coverage and updating your policy, you should make sure you have a home inventory. Create an inventory list as well as photograph and video your home as additional proof of what you own. Then, store a copy of that information and your insurance policy outside your home, such as in a safety deposit box or at a relative's home.
photo: brewbooks