Hanging Christmas lights is a tradition that many households look forward to every year. It is a fun and festive way to decorate for the holidays, and it can help to create a warm and welcoming atmosphere for family and friends. However, hanging Christmas lights can also be a challenging and potentially dangerous task, especially if you do not have the right tools and equipment. That's where a Werner ladder comes in.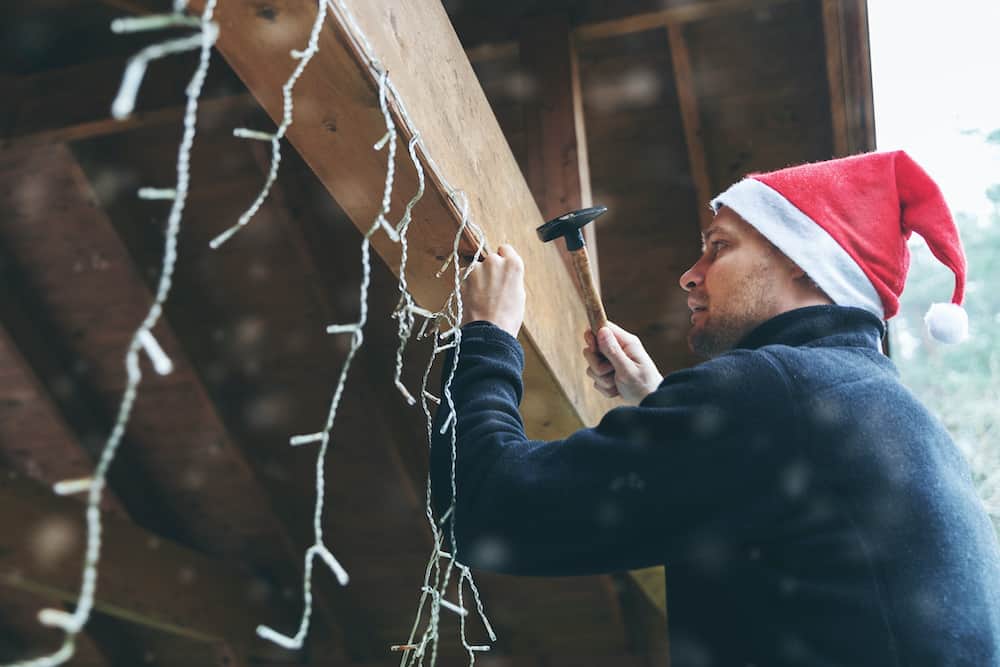 Why Trust a Werner Ladder?
Werner is a well-known and trusted brand of ladders that have been around for over 100 years. They offer a wide range of ladders to meet the needs of any household, including extension ladders, step ladders, and multi-position ladders. These ladders are designed to be sturdy, reliable, and easy to use, making them an essential tool for any household, especially when it comes to hanging Christmas lights.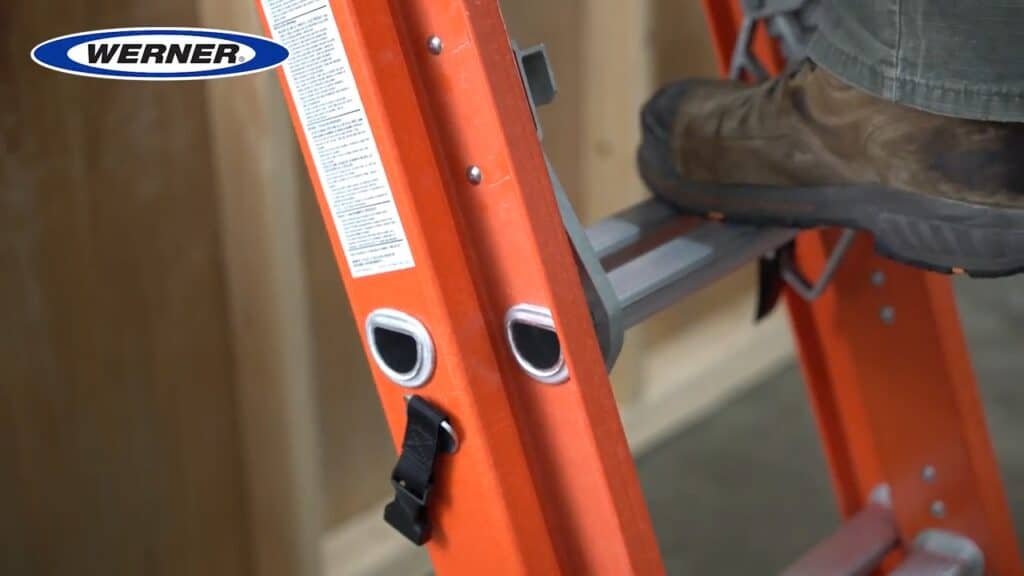 Why Choose a Werner Ladder
Werner ladders are all built for the job site and are meant to handle the rigors of being used daily by carpenters, electricians, and contractors who need a safe and reliable ladder to do their job. These qualities extend to the DIYer which make them a great investment for every homeowner.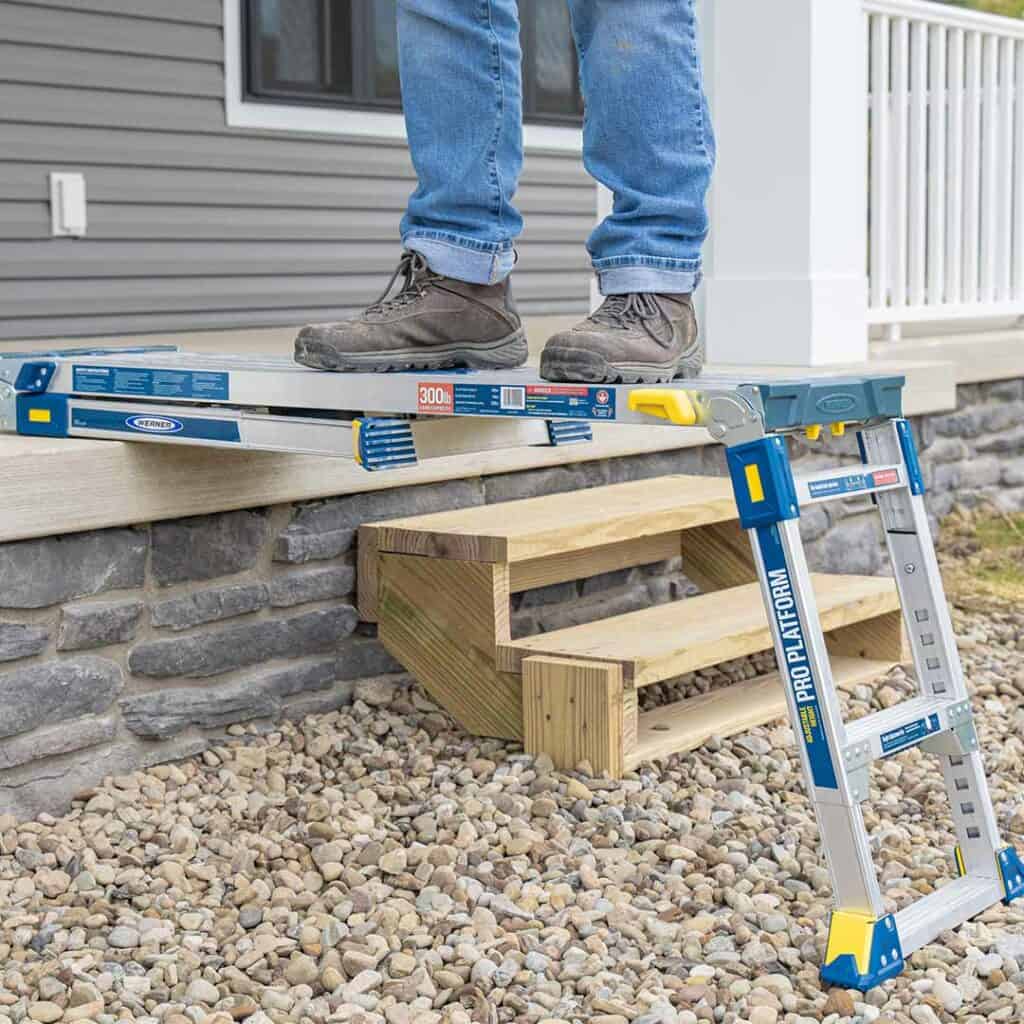 One of the key features of Werner ladders is their durability. They are made of high-quality materials and are built to last. This means you can rely on your Werner ladder for years without worrying about it breaking or failing when you need it most. This is especially important when it comes to hanging Christmas lights, as you want to make sure that your ladder is sturdy and secure when you are climbing up to attach the lights to your home's fascia, gutters, or railings.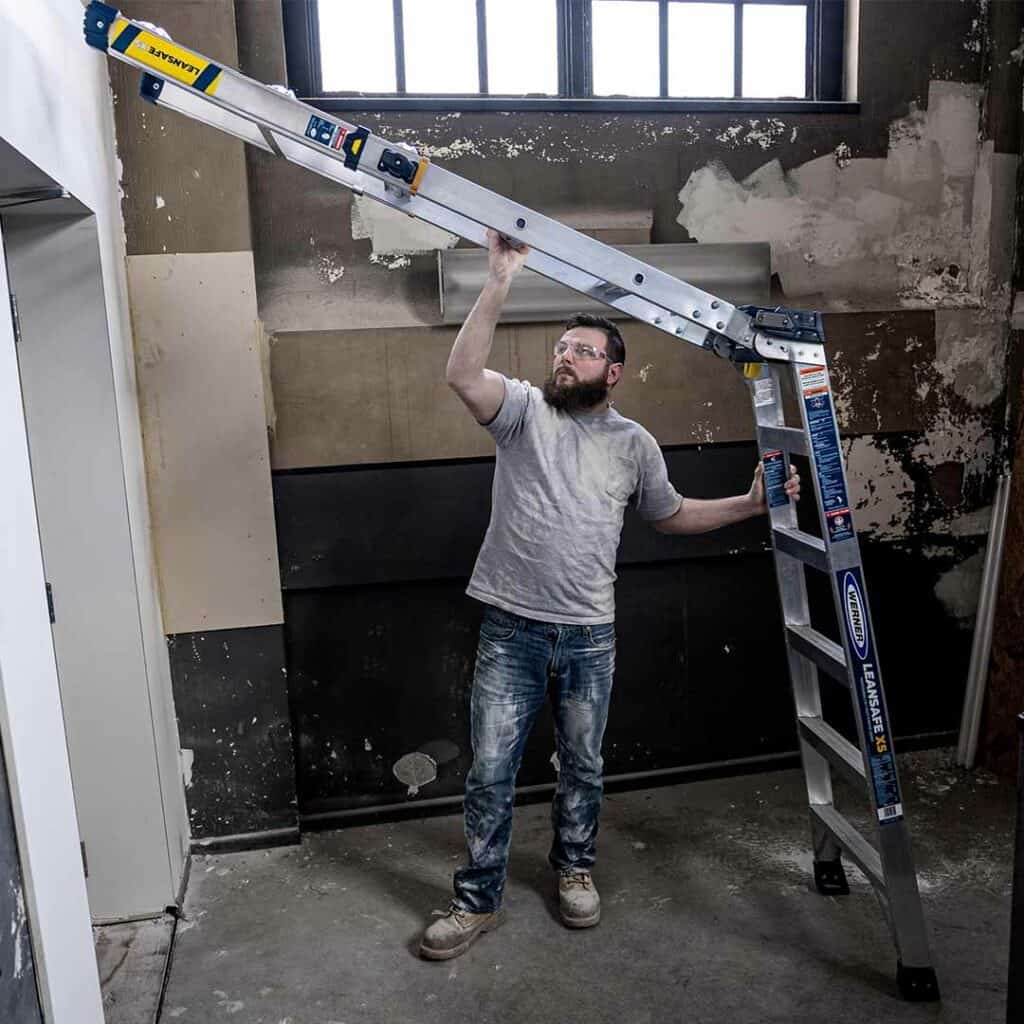 In addition to being durable, Werner ladders are also designed for safety. They have a number of features to help prevent falls and accidents, such as non-slip feet, sturdy handrails, and lock-in-place hinges. This gives you peace of mind when using the ladder, knowing that you are protected from potential falls. This is especially important when hanging Christmas lights, as you may be working at heights and handling electrical equipment.
Another reason to consider a Werner ladder for your household is its versatility. Many of their ladders can be used in multiple positions, allowing you to customize them to fit your needs. For example, their multi-position ladders can be used as an extension ladder, a step ladder, or a scaffold, making them a great all-in-one solution for many tasks around the home.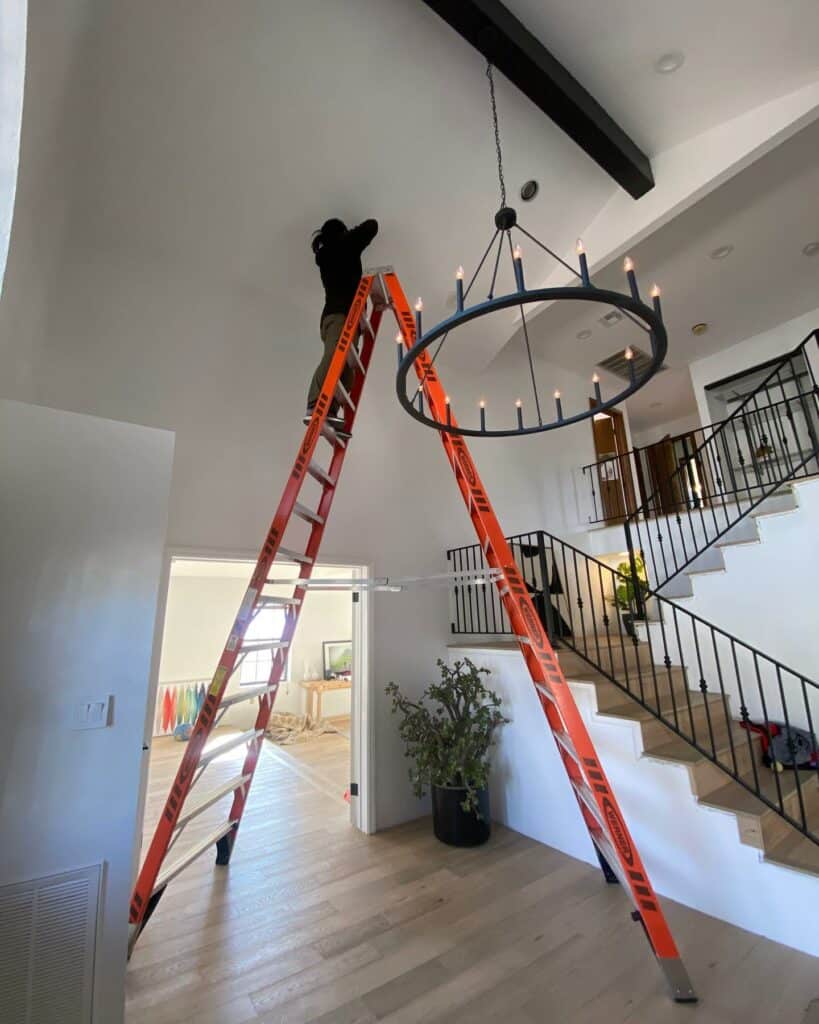 The 14-foot Twin Ladder is unique as it can support 300 pounds on each side, making it useful for two-person jobs when you need an extra hand for safety. This is especially useful when hanging Christmas lights, as you may need to reach different heights or work in different areas of your home.
Finally, Werner ladders are easy to use. They are lightweight and easy to maneuver, which makes them an excellent choice for people of all ages and abilities. They also have clear and concise instructions, so you can easily set them up and use them correctly.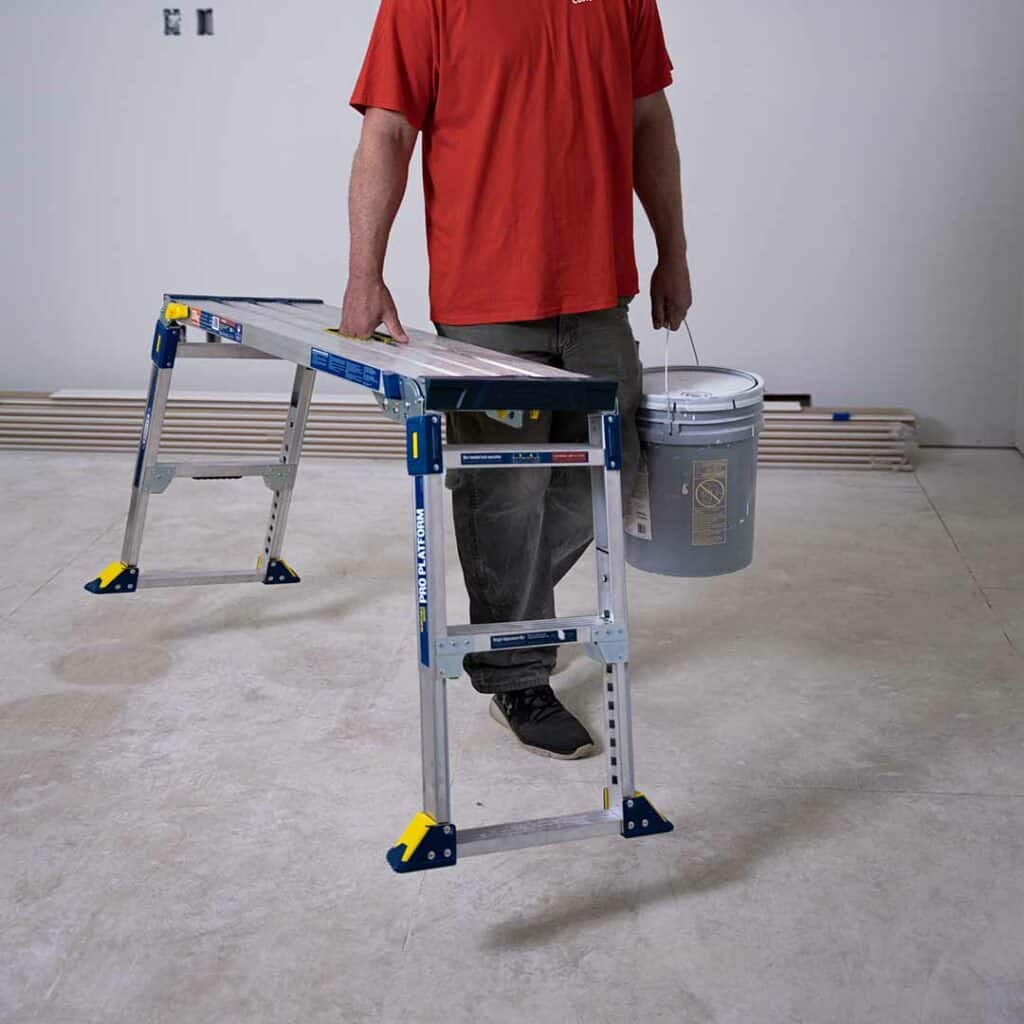 There are many other benefits to using a Werner ladder when hanging Christmas lights. For example, they can help you to save time and effort, as you will not have to constantly reposition or adjust your ladder. They can also help you to hang your lights more evenly and consistently, as you will have a stable and reliable platform to work from. Additionally, a Werner ladder can help you to avoid injuries or accidents, as you will have the right tools and equipment to work safely and effectively.
Christmas isn't the only time of year you need a ladder. Use a ladder in the fall to clear out your gutters, gain access to your roof to make repairs, and change light bulbs and smoke detector batteries in tall ceilings.
Werner Ladders are a Step Above
In conclusion, every household should consider investing in a Werner ladder, especially for the purpose of hanging Christmas lights. They are durable, safe, versatile, and easy to use, making them an essential tool for any home. Whether you are an experienced Christmas light hanger or a beginner, a Werner ladder can help you to complete your task safely and efficiently, ensuring that your holiday decorations are a success.