Winging or wing surfing/wing foiling is the evolution of windsurfing and kiteboarding that has quickly taken flight.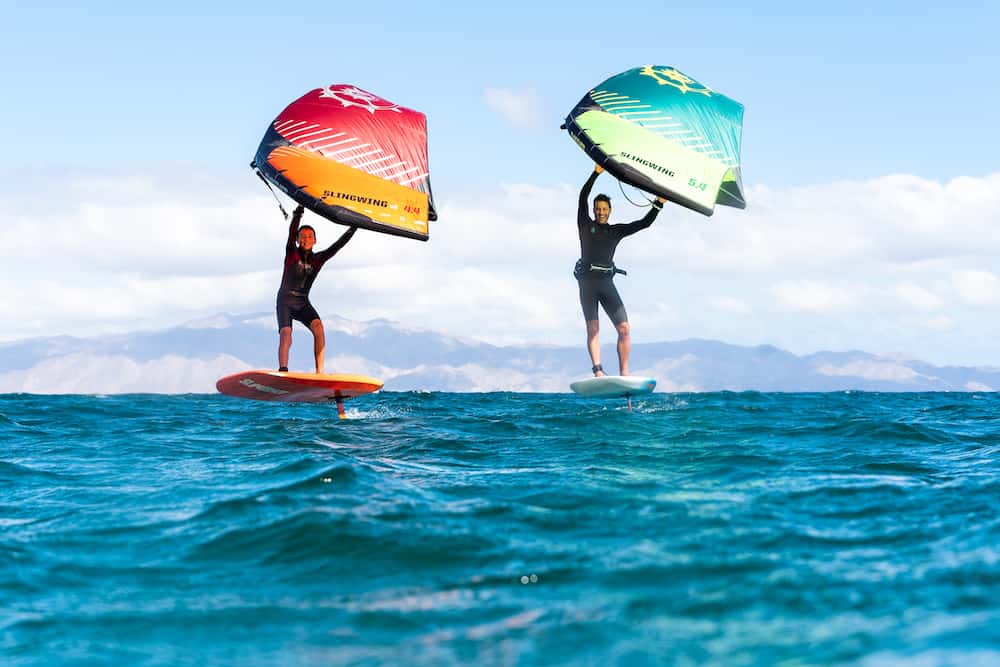 I had an opportunity to learn how to wing foil by two of the best, brothers Jeffrey Spencer and Finn Spencer. These two teenagers have been surfing, stand up paddle boarding, and foiling their entire lives. Getting into winging has been a natural progression for them and because it's so much fun they compete and ride yearound.
I met up with the brothers at Kahului Harbor on Maui which is one of the premier wind surfing destinations in the world. Maui is blessed with tradewinds that consistently blow for for 80% of the year, so these guys have ample time to hone their craft in some of the best conditions.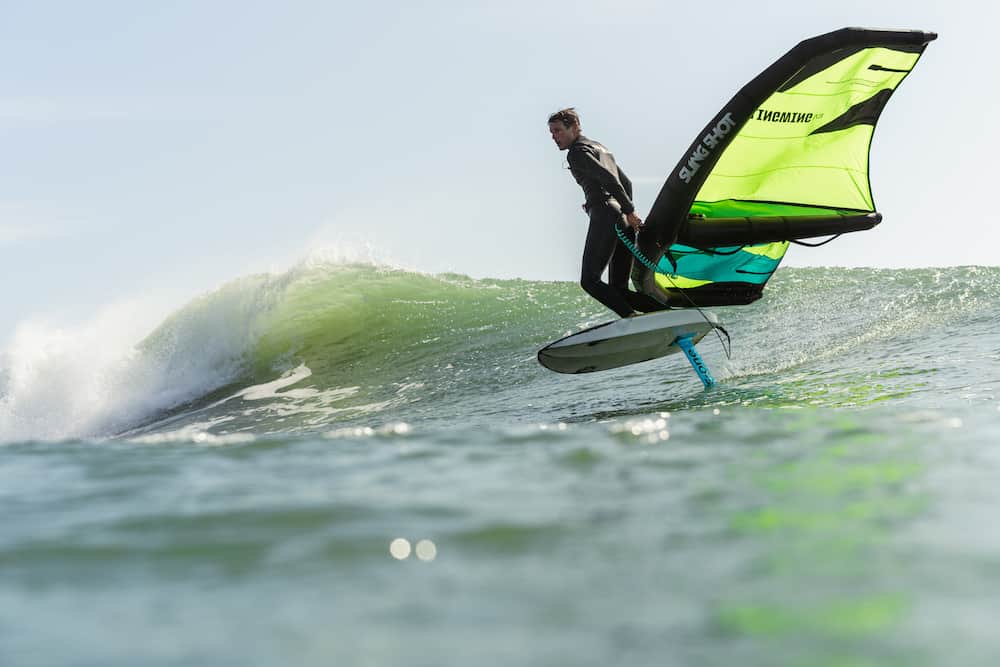 What is Winging
The sport consists of flying a lightweight handheld wing, unattached to the board while standing on a SUP-style board using the wind to power you across the water. It's truly where windsurfing and kiteboarding intersect.
If you wing while standing on a foil board it's called wing foiling. I tried both with mixed results.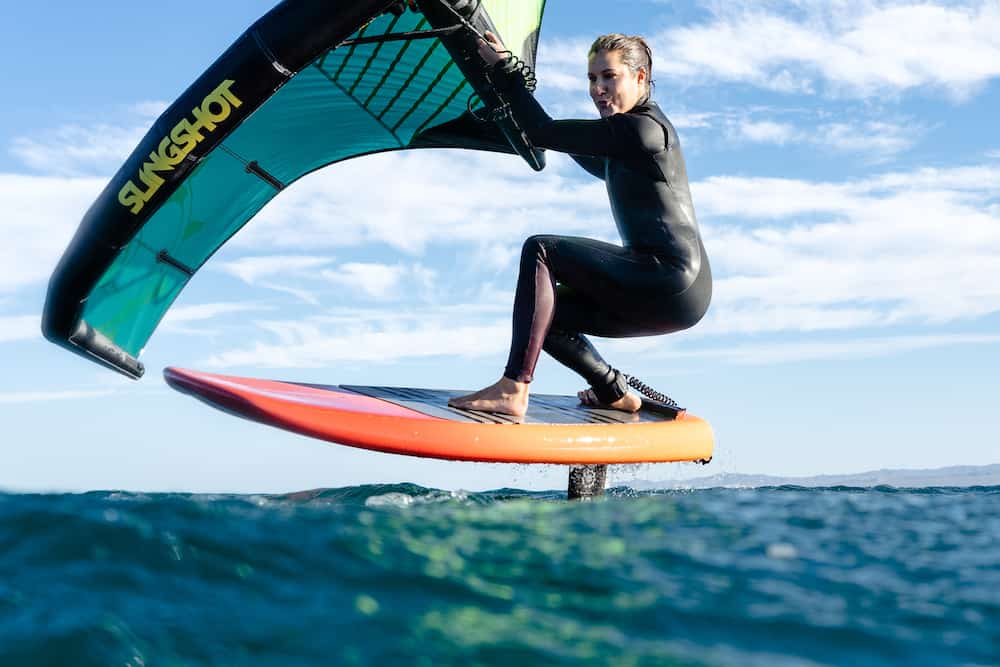 Winging Equipment
The appeal to winging is the minimal equipment needed. There are no lines to untangle or sails to rig. You can wing while using a stand up paddleboard or foil, both of which can easily fit on any sized car. We used an inflatable SUP which makes it even more portable.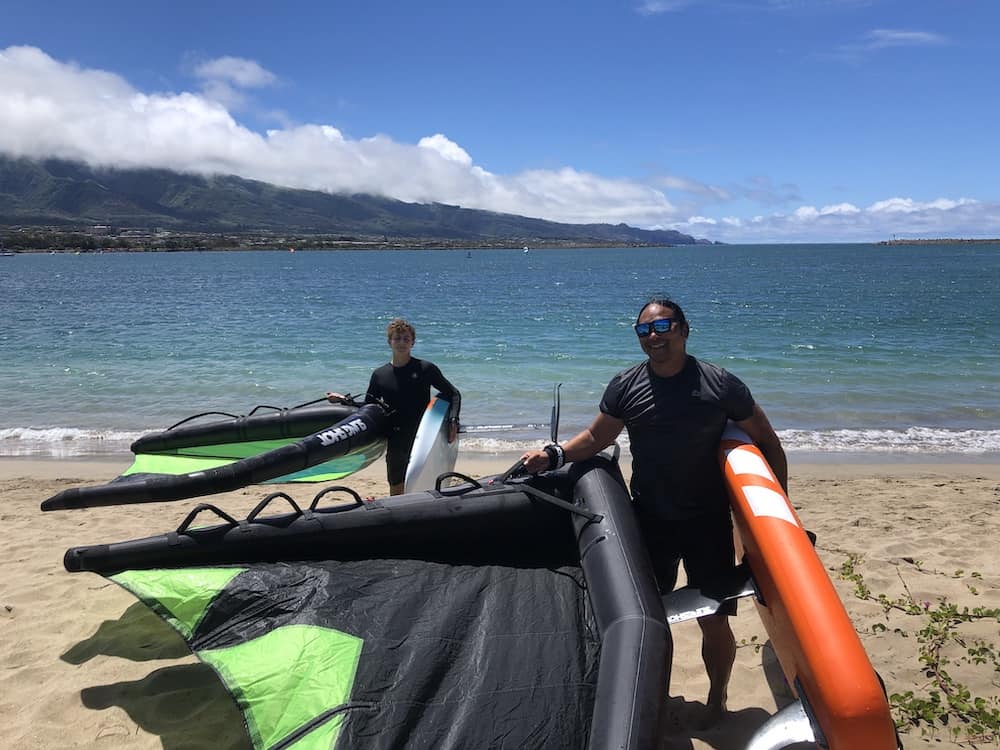 The beauty of foiling is that the foil lifts you above the surface of the water for a smooth ride with no resistance or chop. It's also a bit tougher to learn as I found out.
You can't wing with out a proper wing and the Spencer brothers setup me up with a Slingshot Dart to get started.
This inflatable wing was ready to go after a few minutes of pumping. Jeffrey set me up with an inflatable SUP which was perfect for my first time winging. It was easy carrying both pieces of gear into the water and there was no fear of dinging an expensive piece of equipment.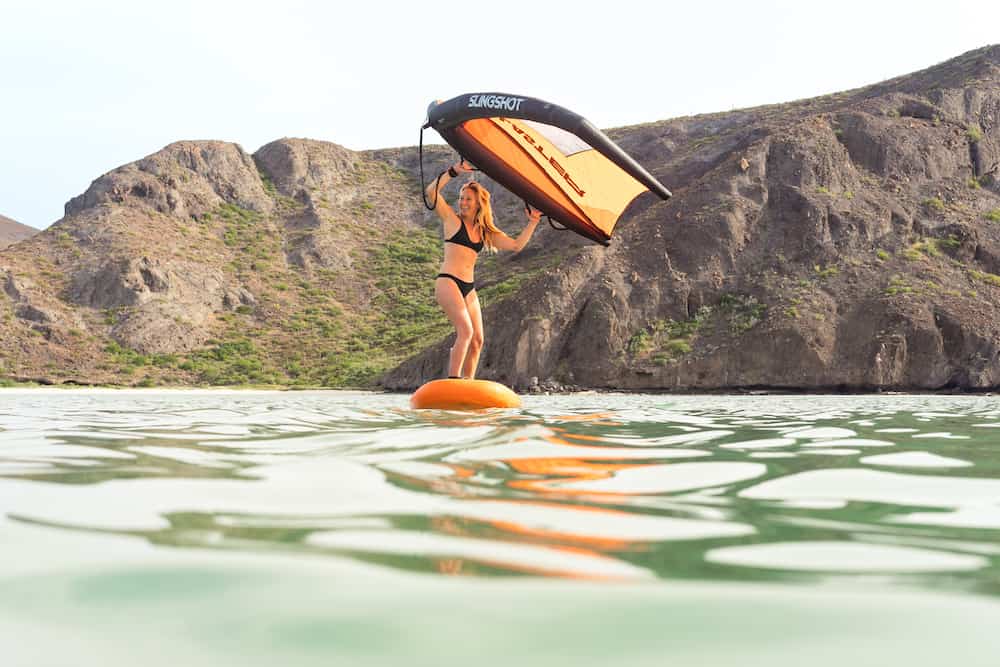 How to Wing
Here's a primer on winging. The winds were light which was perfect and Finn was an excellent and patient teacher.
I did stand up and made it about 200 yards before falling into the water. Learning to tack or go upwind was the hard part for me and I tried the foil but they only one they had was a smaller high-performance foil that they use and I had a hard time even standing on it, but I'm glad I tried.
Big thanks to Jeffrey and Finn Spencer. They are amazing athletes and truly love the sport. Thanks to Slingshot for providing me with this opportunity and I hope to try winging again.