The summer heat can be relentless here in Las Vegas and throughout the southwest. You've probably tried it all—cranking up the AC, drawing the blinds, maybe even sacrificing style for function by putting up some unsightly window treatments, all to keep your home cool.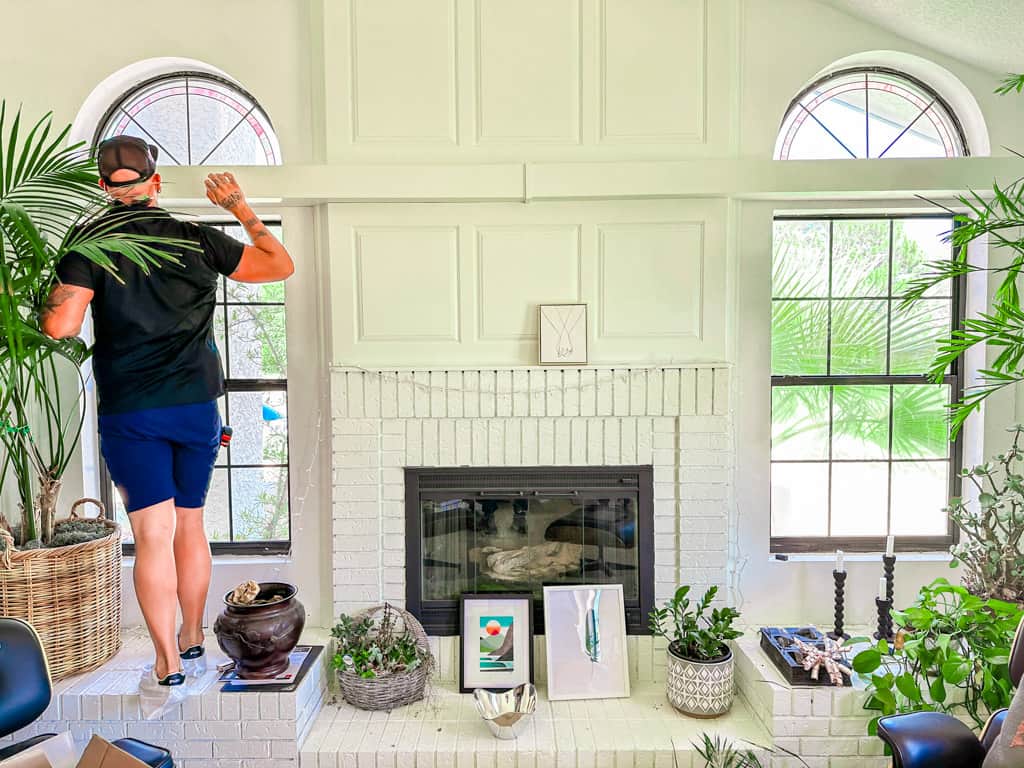 But what if I told you that there's a way to not only reduce your energy costs but also protect your furniture, cut down on glare, and enhance the beauty of your home all at once? It's not magic—it's XPEL Clear View Plus 70 solar window film. 
Why We Chose XPEL Solar Window Tint
In our previous home, we tinted our front window, which did help with blocking the heat, but it wasn't clear, so the view to our yard felt a bit darker. We also only tinted one window, so we couldn't maximize our gains in energy efficiency compared to tinting our whole house. We didn't want to make that same mistake, so when we connected with XPEL, we knew our top priority was to tint every window with a tint that was as clear as possible.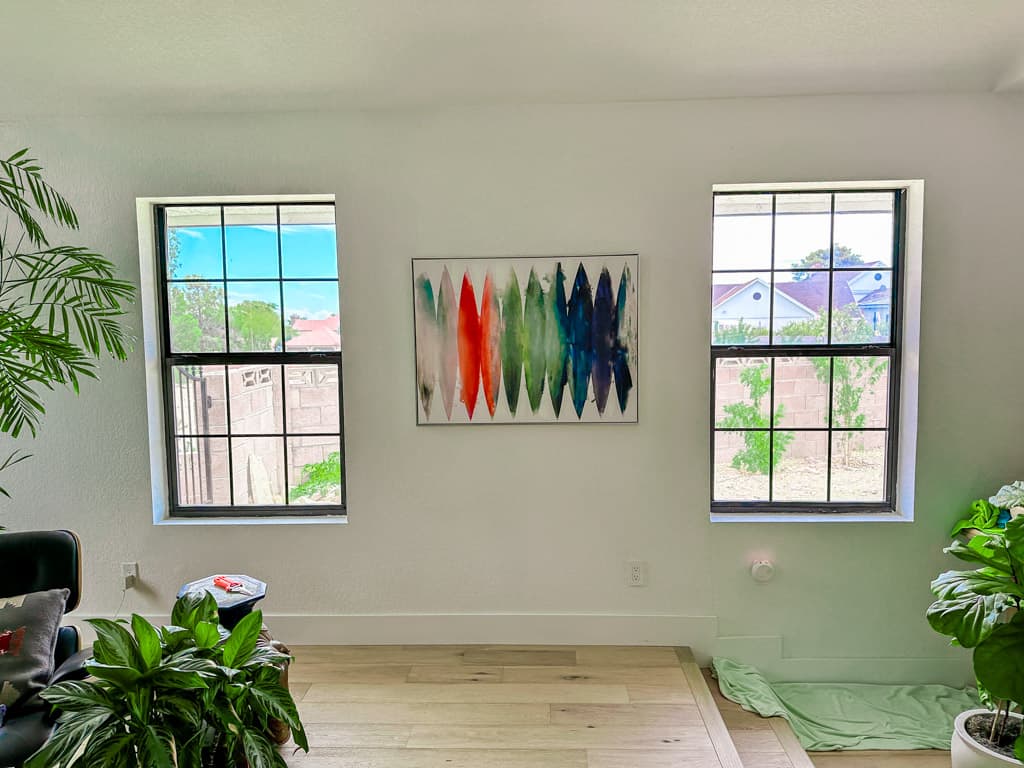 Unlike most films that are either too dark, too shiny, or lack efficacy, XPEL Clear View Plus 70 boasts a multilayered construction that delivers the highest possible performance for a non-reflective film.
That's right; you won't have to deal with that undesirable mirror effect that makes it hard to see in or out. And get this—XPEL even offers their Clear View Plus in 70, 55, and 40% VLT (Visible Light Transmission), meaning you can choose the level of sunlight you'd like to permit into your living spaces. We chose 70 for the clearest view possible, and it delivers on that. If mirrored tint is your thing, XPEL has plenty of metallic and reflective options as well.
Let's Talk Numbers: Lower Those Energy Costs
One of the most compelling benefits of installing the XPEL solar window film is the reduction of energy costs. I don't have to tell you that cranking up the AC during the summer months is like watching dollar bills fly out of your window.
But here's the good news: XPEL Clear View Plus 70 is engineered to eliminate hot spots in your home, providing a more consistent temperature. It blocks the sun's heat from penetrating your windows, reducing the need to lean on your air conditioning unit, which lowers its lifespan. Lower energy use equals lower bills. It's a win-win situation for both your wallet and the environment.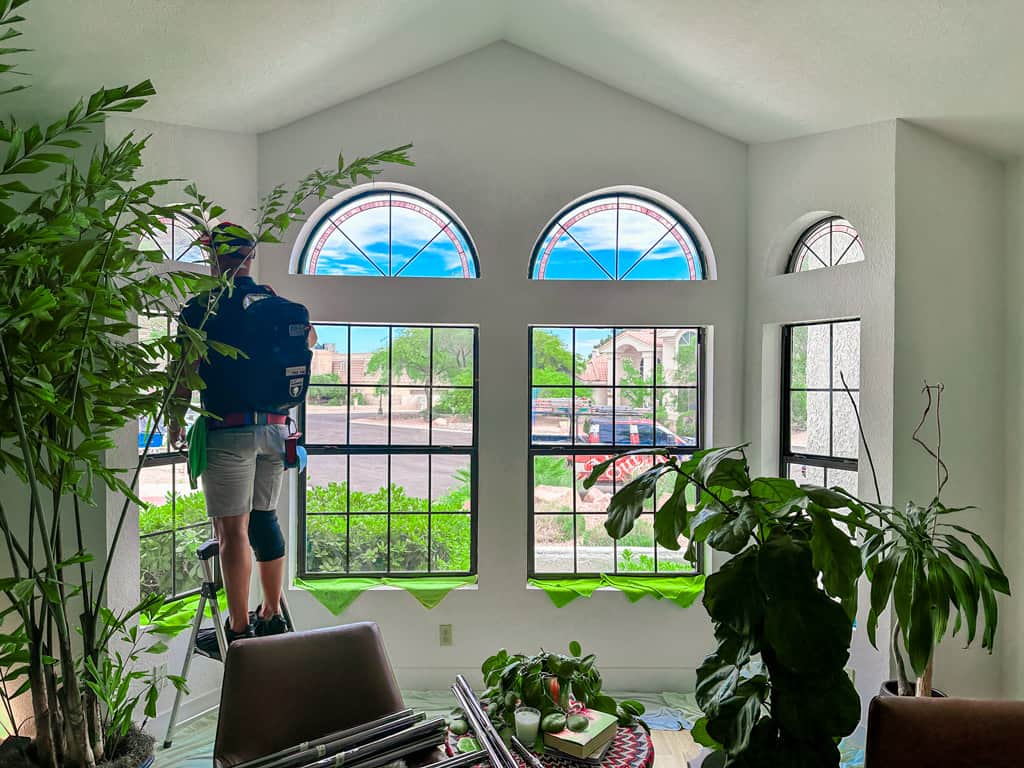 We have two large south-facing windows that instantly heat up from the morning sun, but after installing the window tint film they immediately cooled down. Standing in front of these windows was tough because of the glare and heat, but now you can barely feel anything and the view is improved as the glare has been cut.
After a few days, we adjusted our thermostats and completely turned off one. Our main floor remains cool throughout the day and into the evening as it is no longer being cooked by the sun. We can't wait to see how much money we are already going to save this month.
Say No to Fading Furnishings and Art
We all love natural light—it uplifts the spirit and enlivens our living spaces. But let's face it, the sun is not a friend to your furniture, rugs, or artwork. Over time, harmful UV rays can fade the colors of your valuable possessions. XPEL Clear View Plus 70 comes to the rescue by rejecting over 99% of those damaging UV rays.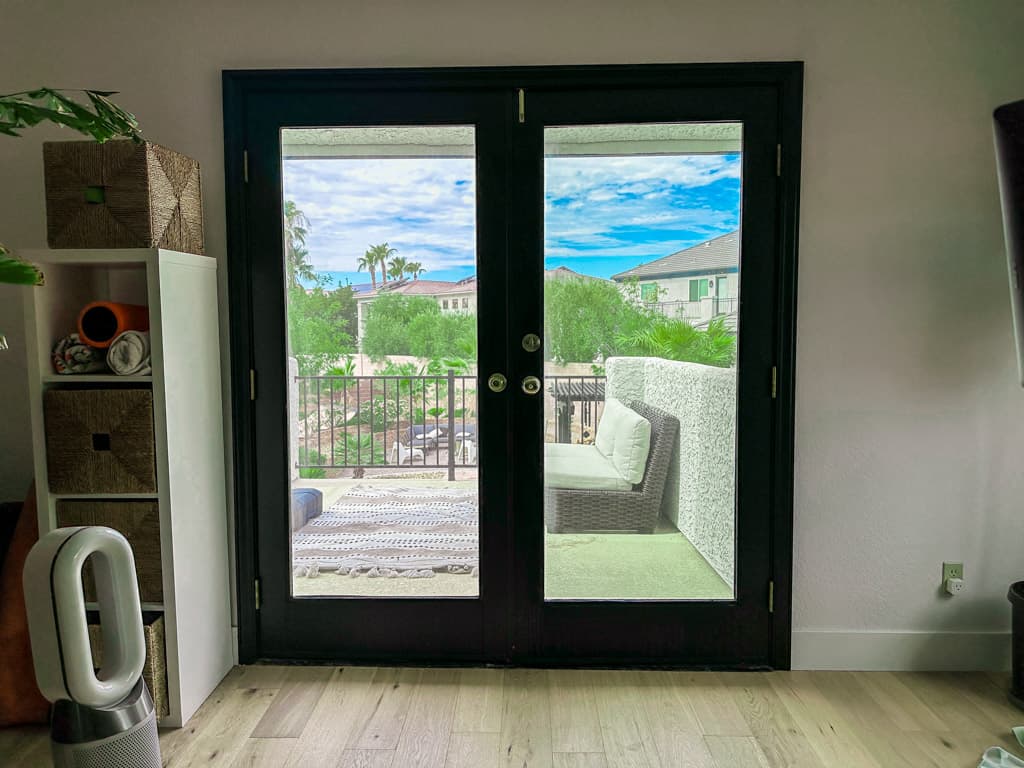 So, place that antique rug or precious artwork where everyone can see it. With XPEL Clear View Plus 70, they're shielded from the ravages of the sun. We've got some original pieces from Aaron Morse and Pose that look great in our front room, but we'd hate to see them fade from the sun. No worries now.
Cut the Glare without Losing the View
Is glare ruining your perfect sunny afternoon or making it difficult to work on your computer? Many homeowners resort to shutting the blinds, effectively darkening their spaces and missing out on the benefits of natural light.
This is where XPEL Clear View Plus 70 shines. It effectively reduces glare while still allowing for optimal outbound daytime visibility. You won't have to squint or angle your book to read comfortably. Plus, when you can keep your blinds open, you're more likely to take advantage of natural light and lessen your dependence on artificial lighting, yet another energy saver.
We love the view of our landscaped patio and yard and can now enjoy it even more without the glare.
Install Solar Window Film: A Job for the Pros
Installing window film might sound like a DIY project, but because of the precision required for a seamless fit to gain the best performance, XPEL must be professionally installed. The energy savings easily offset the cost of installation.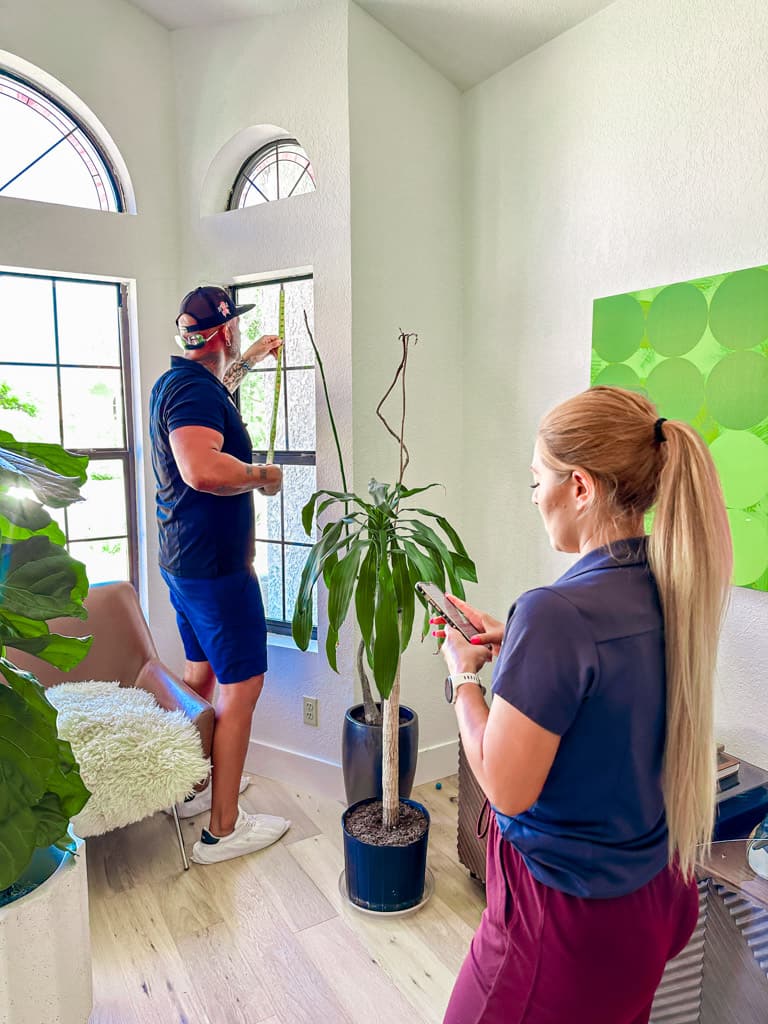 We had a great experience with Rob and Jennifer from All Out Tint. They did an initial visit to determine our needs and measure every window. Then, they showed us what they recommended from XPEL that would satisfy our demands for a solar window film.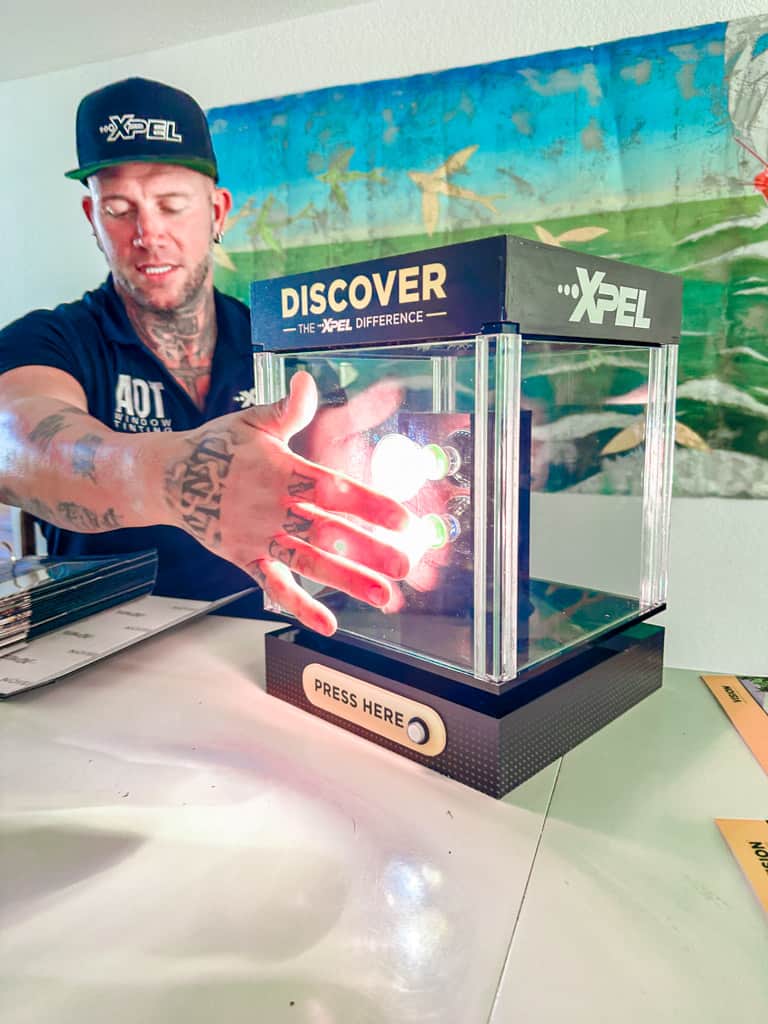 They even set up a tint testing apparatus that used heat lamps to show us how effective XPEL solar window film is. You can't fake that, and we were genuinely amazed by how it worked. They also turned us on to the XPEL solar security film, which we will share more info on later. It was ideal for our back doors and windows.
Living with XPEL Window Film
Within the first few days, our home was noticeably cooler, even after turning off the AC in one part of our home, all while the outside temps were above 100 degrees.
But, it was the little things that we noticed. We keep a window uncovered in our bedroom and like to be awakened by the natural sunlight, but we didn't like how hot our room would get in the morning. With XPEL we still get the sunlight but our room remains cool in the morning, which is lovely.
Our boy's rooms upstairs, which receive the most sunlight are now noticeably cooler, and we think they are sleeping better as we've been able to maintain a more comfortable temperature that isn't too hot or cold.
We also chose XPEL Vision Security window film for our downstairs windows. We'll share more on this soon, but it adds another layer of home protection.
Let's recap. XPEL Clear View Plus 70 Solar Window Film is a multitasking hero that helps keep your home cooler, protects your furniture, reduces glare, and—drum roll, please—saves you money on energy bills. It's a one-time investment for years of comfort and peace of mind.
So, as the mercury rises, remember that you don't have to suffer through another sweaty, costly summer. Choose XPEL Clear View Plus 70 and live more comfortably—your future self will thank you!
Check out XPEL Clear View Plus as well as all of their other home tint options https://www.xpel.com/home