Create DIY Storage With A Renovated Armoire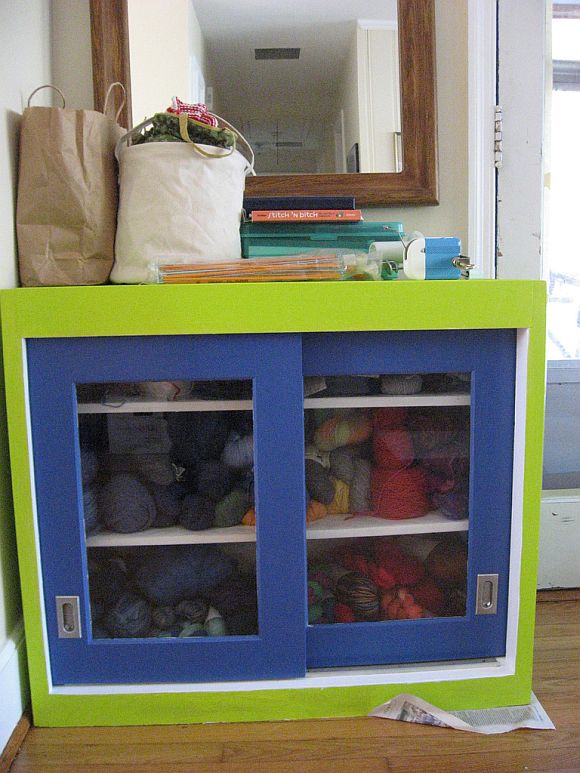 One of the best things about getting married? The gifts — er, I mean, love and commitment! Let's face it – registering for household goods and appliances is a definite upside of marriage. And as my impending nuptials draw ever closer, my fiance and I find ourselves in a loft stuffed with stuff and in desperate need of storage. My solution for our pots, pans, dishes and glassware? A renovated armoire.
Because storage is at a premium in our one-room dwelling, I'm always on the lookout for creative solutions. I've been planning a trip to some of Kansas City's salvage shops to pick out an armoire, which I think will offer more storage space–and character–at a much lower price than a new piece of furniture.

I haven't yet found my perfect piece — when I do, you'll get to read the step-by-step transformation! But I've encountered several great ideas that can help you transform a cabinet or armoire into a chic, stylish storage area that houses everything from pots and pans to tools and jewelry.
+ A thorough sanding and paint job can work wonders on an old piece of furniture. Use bright colors for a more modern look, or apply a neutral hue if you want something with a classic aesthetic.
+ Swapping out drawer handles or knobs is also a quick way to add new life to an old armoire. You can also use other embellishments, such as hooks and small dishes, to help organize items on the inside of a door or drawer.
+ And if you need to boost the cabinet's storage capacity, consider adding a couple of shelves to give you more space. An old piece of furniture is nothing more than a blank canvas, allowing you to incorporate your own DIY ideas and skills on a smaller scale.
Have you renovated a piece of furniture to give it new functionality within your home? Let me know any tips you have, and I'll keep you posted on my armoire project!
Photo by sleepyneko