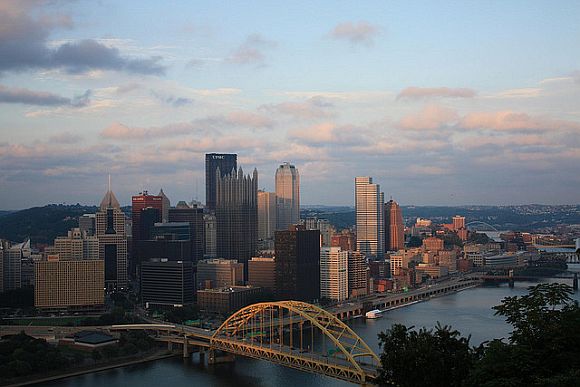 To describe the recent real estate market as shaky is a vast understatement. Yet, despite the economic rollercoaster, the simple truth is that people are still moving and are still seeking homes.
Although it's certainly a sellers' market out there, good deals can still be had–if you know where to look. Buying an affordable home not only loosens the pressure on your budget, but can also give you the financial flexibility to make some DIY improvements.
According to a list compiled by Forbes magazine earlier this year, the most affordable cities for homebuying are:

10. Cincinnati, Ohio
9. Dayton, Ohio
8. Columbia, S.C.
7. Rochester, N.Y.
6. Syracuse, N.Y.
5. Oklahoma City, Okla.
4. Louisville, Ky.
3. Chattanooga, Tenn.
2. Indianapolis, Ind.
1. Pittsburgh, Pa.
Photo: Hannaford
The following two tabs change content below.

Katy Schamberger is a Kansas City-based freelance writer, editor, blogger and author who weaves experience as a journalist, magazine editor and Chief Content Officer to create compelling, engaging copy that informs, entertains and inspires action. Oh, and she likes to take photos, too, especially of architecture, food and cocktails. Welcome!

Latest posts by Katy Schamberger (see all)