DIY Pallet Shed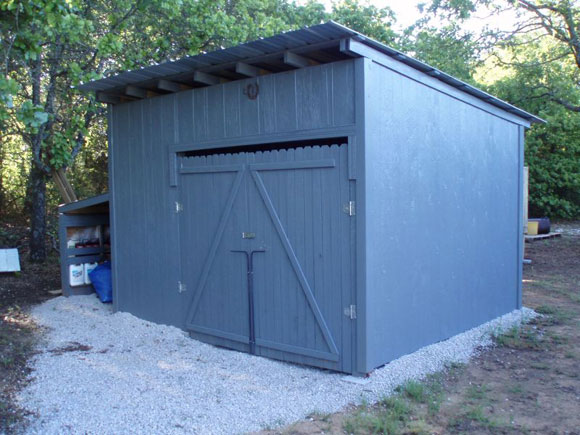 You can often find pallet sheds for free on Craigslist so start searching then get to building!
Upcycling pallets to build projects is a sustainable activity, just make sure your pallets are chemical and nail free before using them.
Butch Bridges built this shed from pallets and there are a lot of people out there who want to save money and recycle and wish to find clean pallets for cheap that they can use in their own home improvement projects.
A mini-industry has popped up for anyone with a pickup truck that is willing to find pallets and sell them.
Wood pallet recycling can be a profitable business, so if you are interested earning a little cash you can buy this pallets for profit e-book and get started.