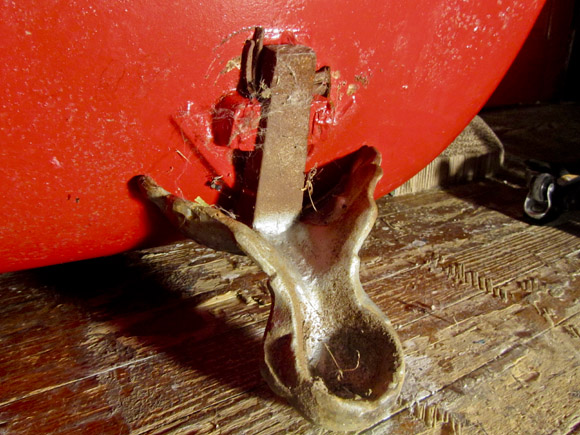 The first step in our great tub refinishing project was prep work — dismantling the tub as much as possible so we could address each issue separately, without potential damage to any other component. Also, clean the everloving bejeebus out of it because after three years of storage and however many before as landscaping decor and whatnot, she had quite the layer of grime on her.
After some deliberation, it was decided that her feet needed to come off first, so we carefully tipped her on her side to get the feet on the opposite side. As you can tell from the photo above, apparently instead of your standard nut and bolt attachment, rusty old bent carpentry nails were the method of choice for keeping her feet on. So away went the brand-new ratchet set, and out came our borrowed Dremel 400 XPR with metal cutting attachment.
The following two tabs change content below.

I'm Tabatha. The bare-bones basics about me is that I'm in my late twenties, and I'm a college-educated stay-at-home mom. I'm married to my college sweetheart with whom I have two kids, five cats, and a Chihuahua in our 115 year old house in Dayton, Ohio.

Latest posts by Tabatha Muntzinger (see all)