Start Voting for Your Favorite Rescue Remodel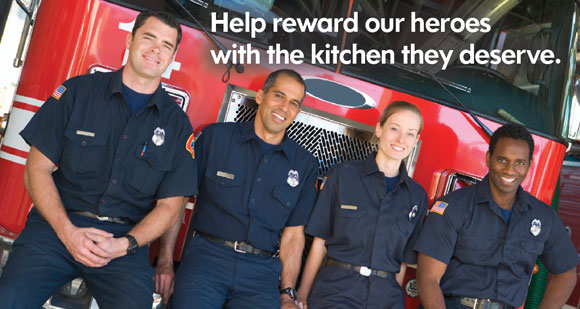 A couple months ago we shared the news on a new contest sponsored by IKEA called Rescue Remodel. You can nominate your favorite fire house and the winner gets a $25,000 kitchen remodel from IKEA. Well the nominations are closed and the finalists have been announced.
You can visit RescueRemodel.com and vote for your favorite fire house. You can vote once per day and voting ends February 28th, 2012 so make sure you get counted. You know these firemen need to stay healthy and strong and a new IKEA kitchen would definitely help.