Post Tagged with: "rug"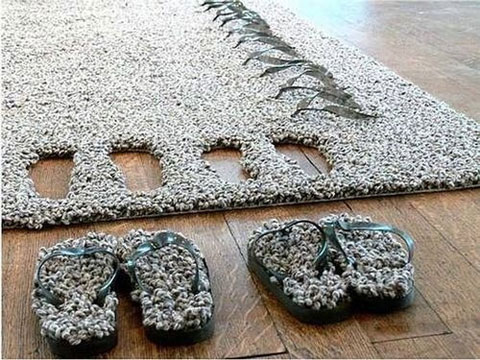 Who knew it would work out so well…or not. [via Gizmodo]
From the chapter of wacky home decor comes this Road Kill Rug. You won't see this in Elle Decor anytime soon but it's perfect for the entryway of an eccentric millionaire. hat tip: Daily Dish
When you get professionally installed carpet, you know it comes with padding underneath. But did you know just how important that padding can be? If you're thinking of installing wall-to-wall carpet yourself or are buying a large area rug, read these tips before you do it.