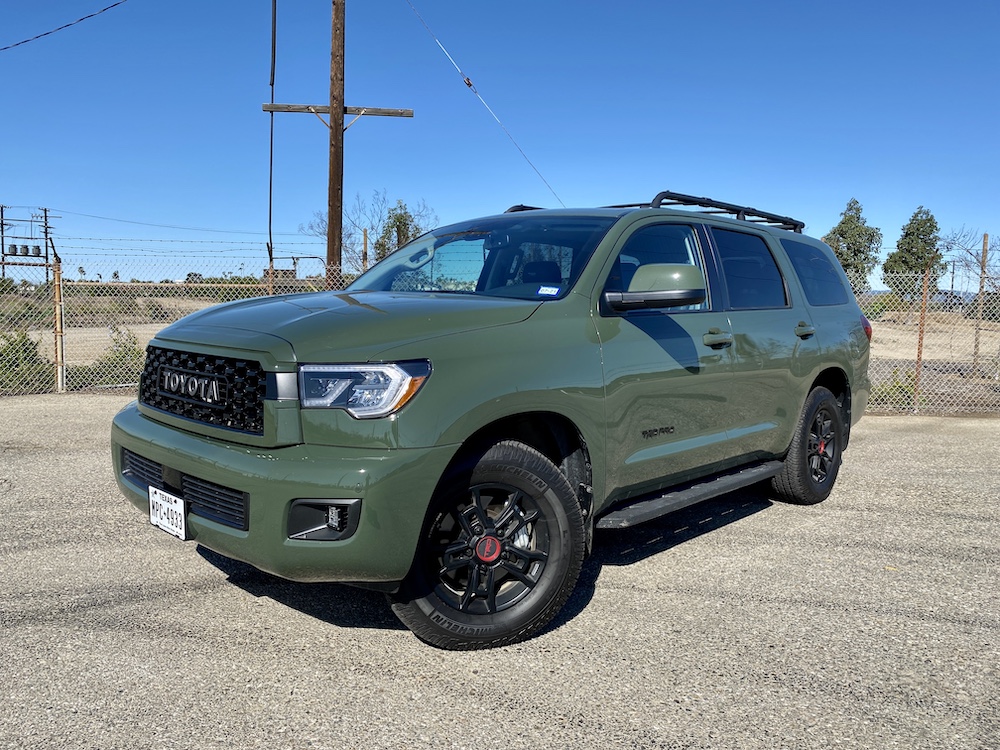 The TRD Pro badge is one of the most sought-after special editions available from any auto manufacturer, and it is now available for the 2020 Toyota Sequoia.
I first saw the Toyota Sequoia TRD Pro at the Toyota Highlander launch last year. The army green with black wheels and trim was really eye-catching, so when I had the opportunity drive one for a week I was stoked.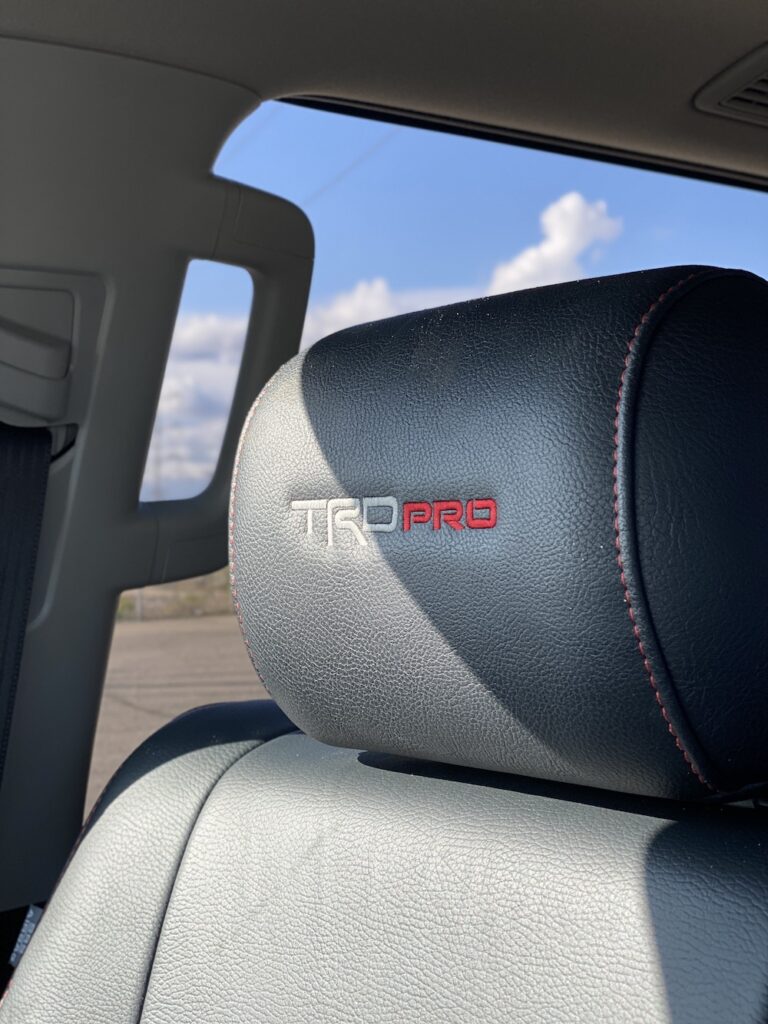 I'm a fan of full-size SUVs, but this was my first experience driving a Sequoia. The current second-generation debuted in 2008, so the SUV is in desperate need of a redesign, but the TRD Pro injects some much-needed excitement into the model.
As an off-road enthusiast, the TRD Pro is the pinnacle of factory-produced dirty ready vehicles. The TRD Pro versions of the Tacoma and 4Runner retain their value better than almost any other used vehicle, and buying a new one often requires a waiting a bit.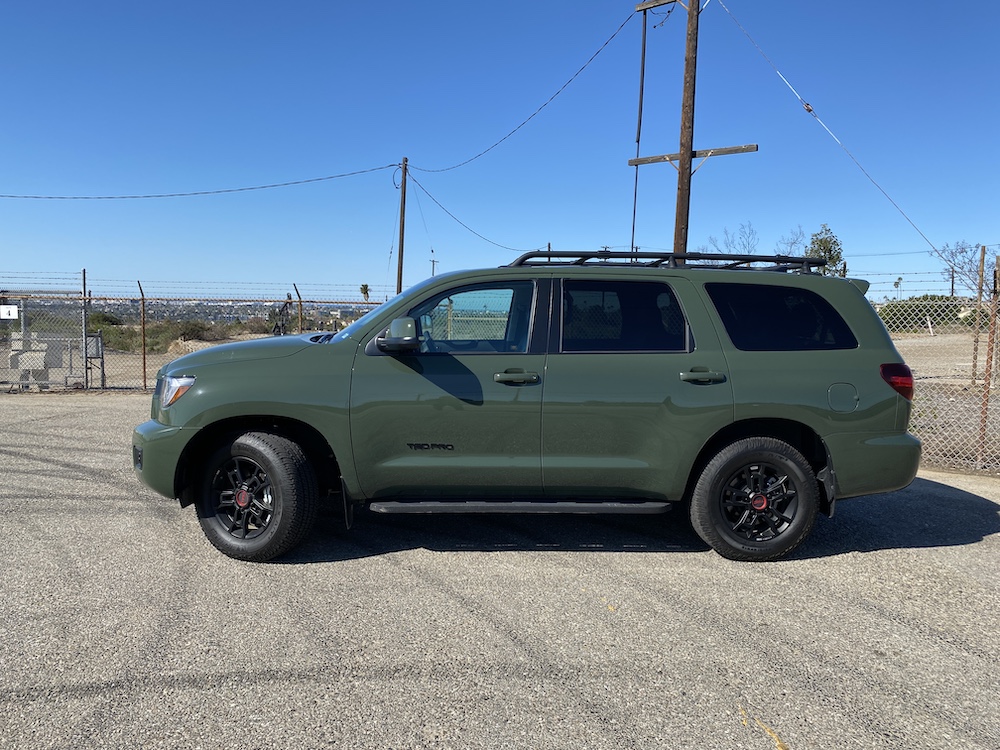 So it was a smart choice to extend the TRD Pro line to the Sequoia and Rav4 this year.
Toyota doesn't mess with a good thing, which is why the Sequoia and Land Cruiser haven't been updated in years. The specs on the 2020 Sequoia are basically the same to previous years, so I'll just touch on all of the TRD Pro updates.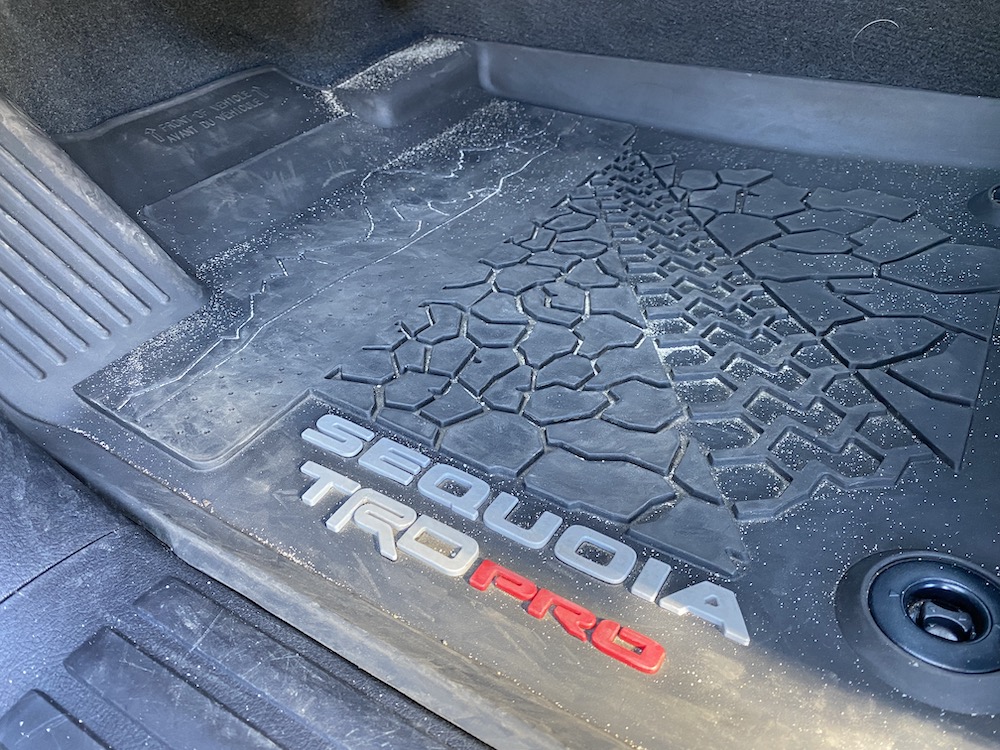 TRD Pro Suspension
The first thing an off-roader or overlander will upgrade on a vehicle is the suspension. You want it stiff enough on the street to remain responsive, but soft enough on the dirt so you don't jar your teeth out.
Most factory vehicles are set up with a street suspension but the TRD Pro features a very worthy Fox off-road suspension. These are employed by all TRD models and tuned to each vehicle type.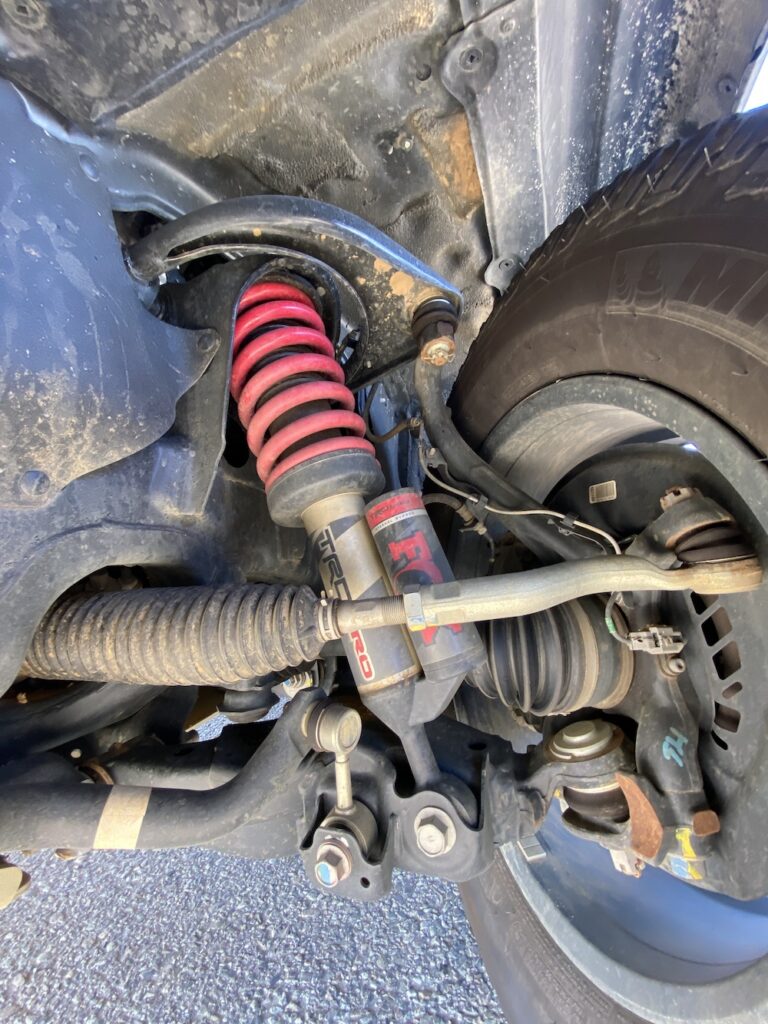 The Fox internal bypass shock works by allowing the shock's fluid to bypass the piston through regulated ports as it moves through its travel. Providing a cushioned ride during typical driving, the Fox shock damping gets progressively firmer through the shock piston's stroke to resist bottoming over rough trail surfaces.
The 2.5-inch Fox front shocks on Sequoia TRD Pro include 7 compression zones and 2 rebound zones, and the front shocks also provide an increase in rebound travel of 18mm. TRD engineers reduced the front spring rate on Sequoia TRD Pro to improve its off-road compliance.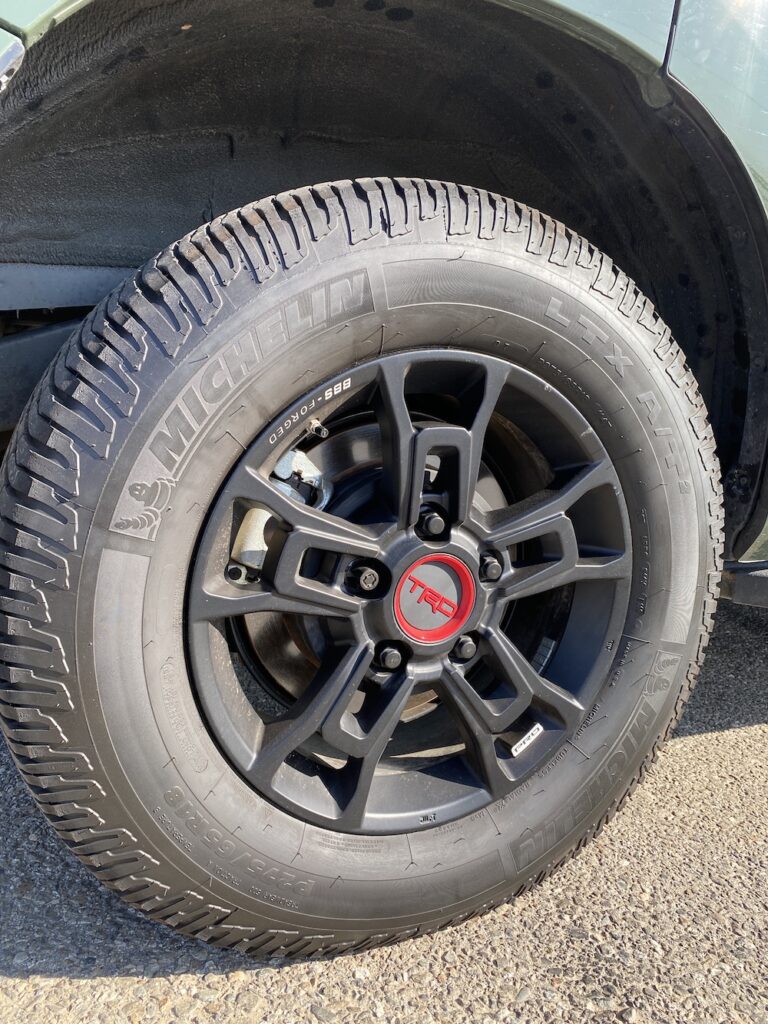 For the rear suspension, Sequoia TRD Pro employs 2-inch-diameter Fox piggyback monotube shocks that feature bottom-out-control technology, which is designed to increase damping force for improved bottoming resistance in rough terrain.
TRD Cat-Back Exhaust
Sequoia TRD Pro is available with a TRD cat-back exhaust which features a single outlet with a black chrome tip and TRD debossed logo. The system produces a bolder exhaust note that TRD engineers designed with a frequency-tuned sound cancellation device to improve in-cabin sound quality.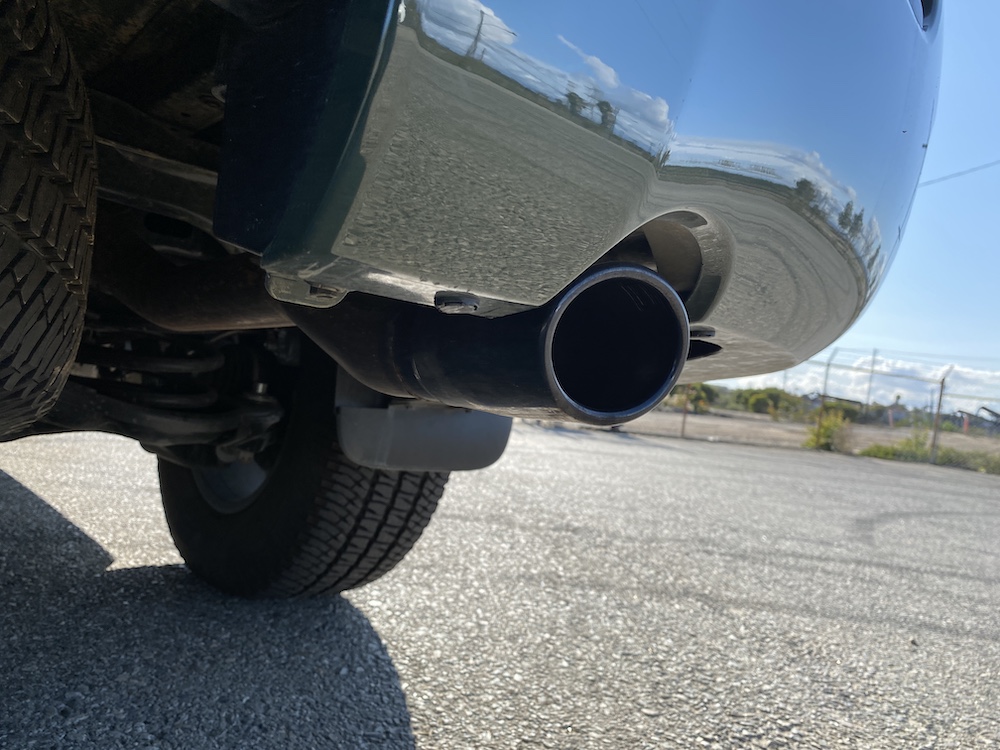 Toyota doesn't list any performance enhancements with this exhaust, but it's always a good idea to let a big v8 breathe.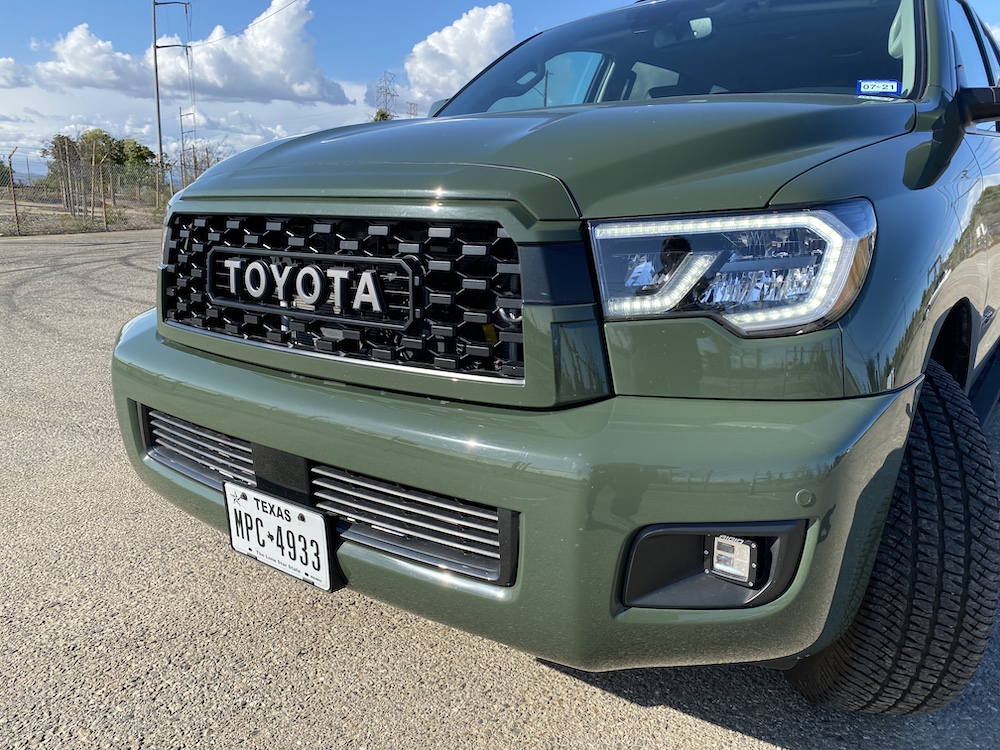 Torsen Limited Slip Differential
The Sequoia TRD Pro is lacking the popular off-road crawl mode found on the Tacoma and 4Runner, but it does have a multi-mode 4WD system that uses a lockable Torsen limited-slip center differential.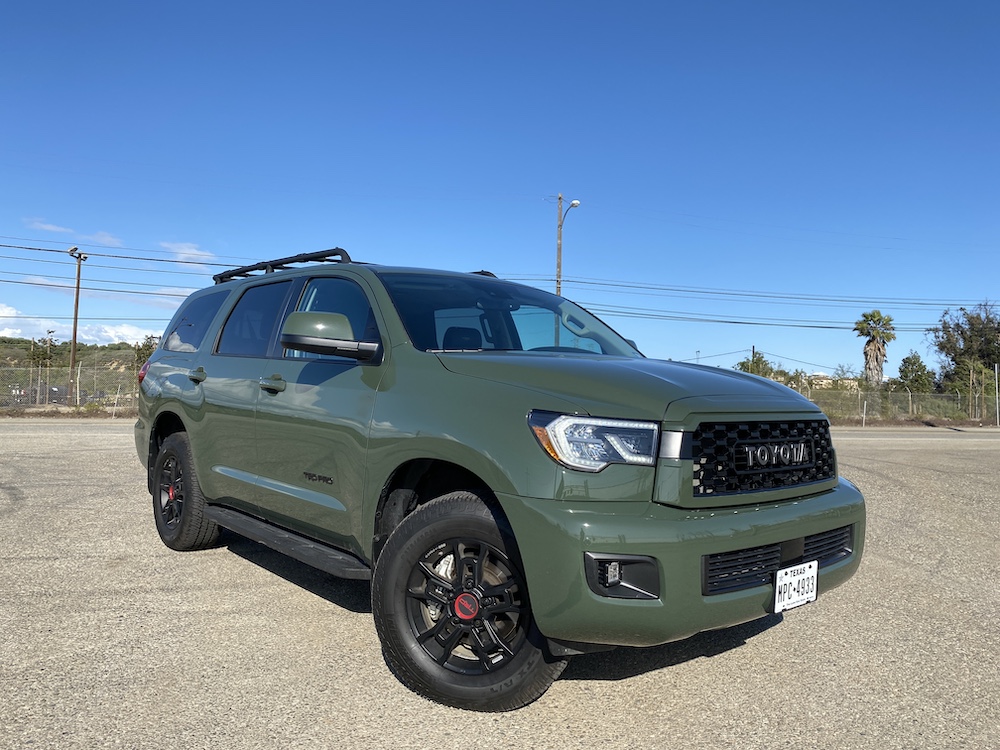 The limited-slip differential is an effective way to balance the power between the front and rear wheels and when locked it provides equal power to each.
Unlike most SUVs and crossovers, the Sequoia has a two-speed transfer case that includes a low range for steeper terrain, but it's not cut out for rock crawling.
TRD Pro Features
The body on frame construction, RIGID off-road lights, skid plates, and heavy-duty roof rack, all point to an extremely capable off-road vehicle that also has the manners to perform as a city people mover.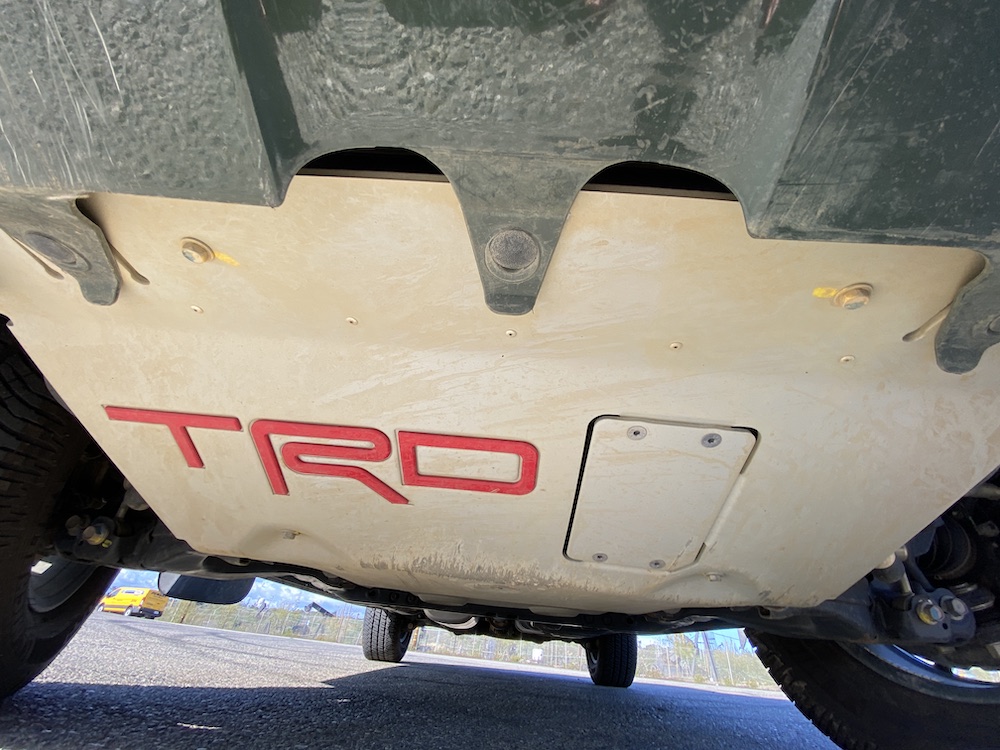 With the trend towards overlanding and camping, the Sequoia is well-positioned to become the do-everything vehicle that many families are craving. It's large enough to handle your family and gear for a week's worth of travel, without having to invest in an RV or trailer.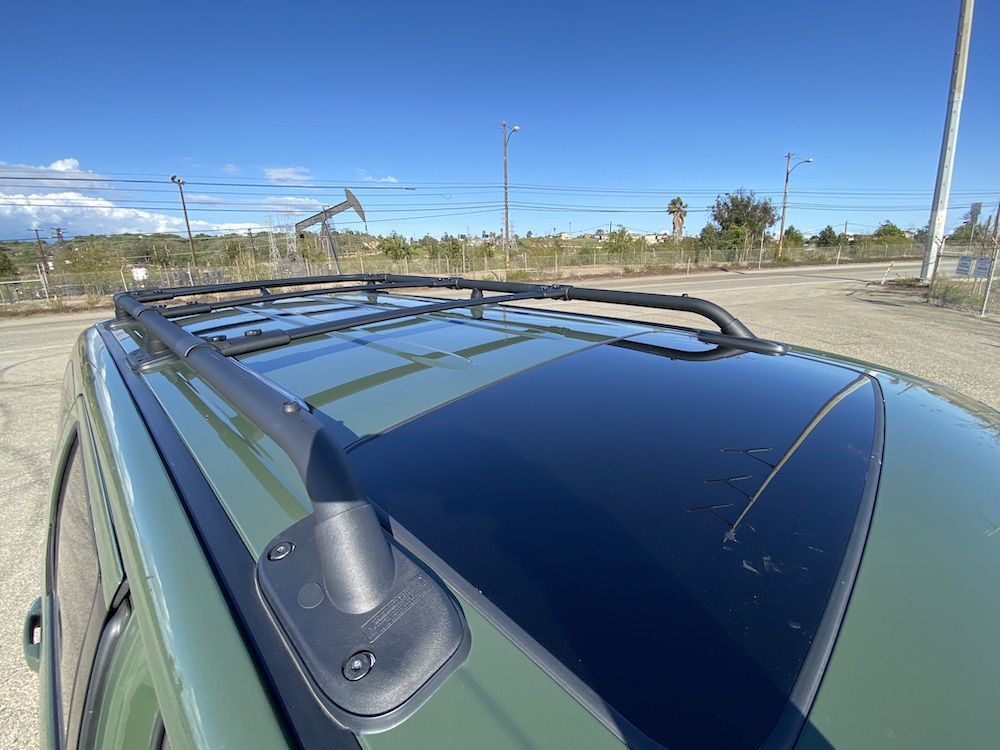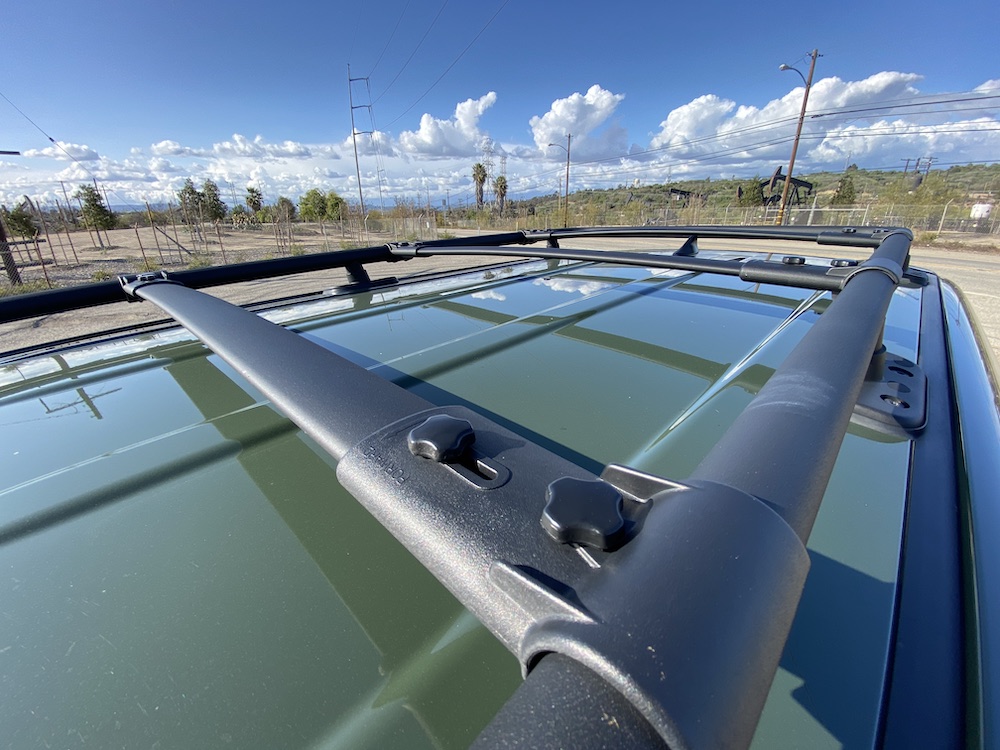 The biggest drawback to the TRD Pro Sequoia is the abysmal fuel consumption. The bulletproof 5.7L V8 is a legendary powerplant, but it comes at a price of 13 city / 17 highway mpg, which gets even worse when fully-loaded.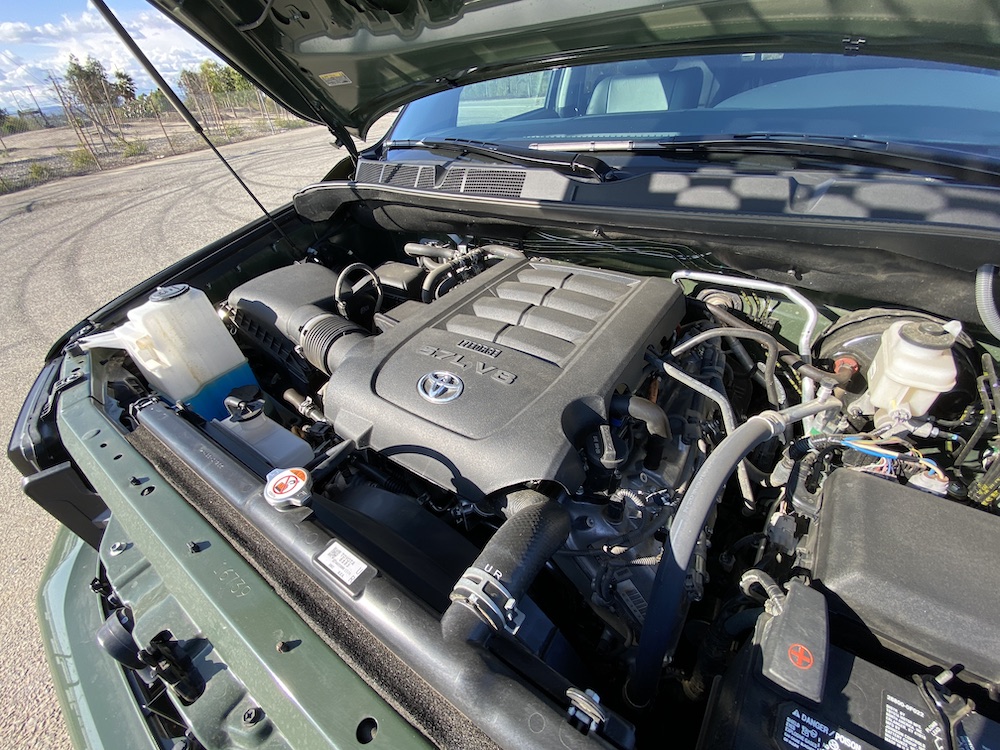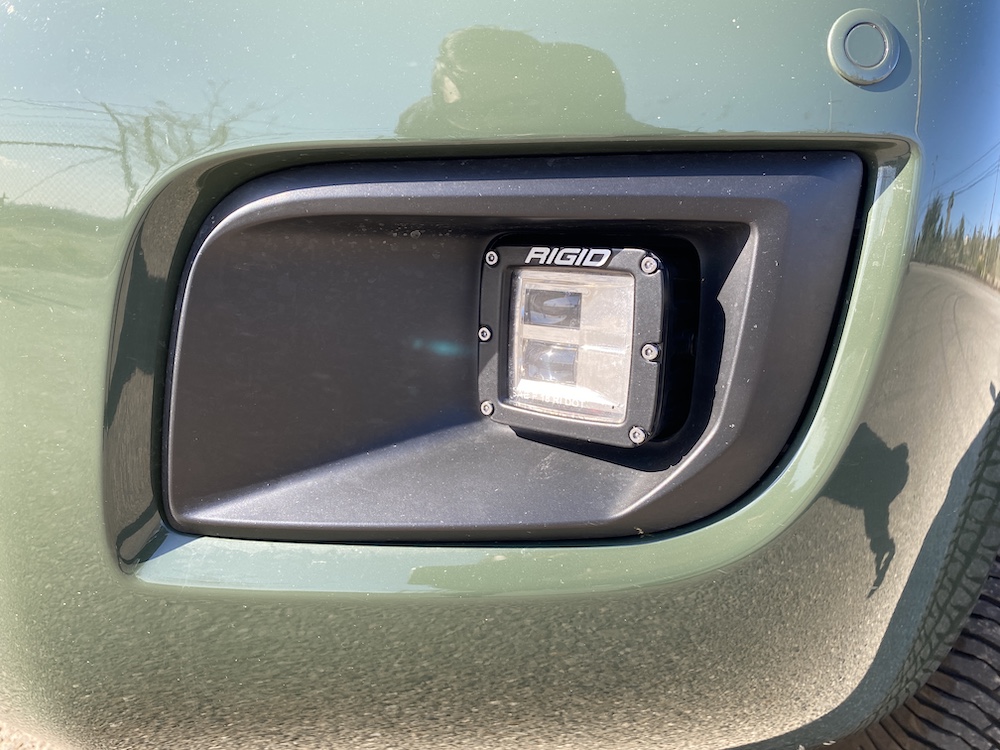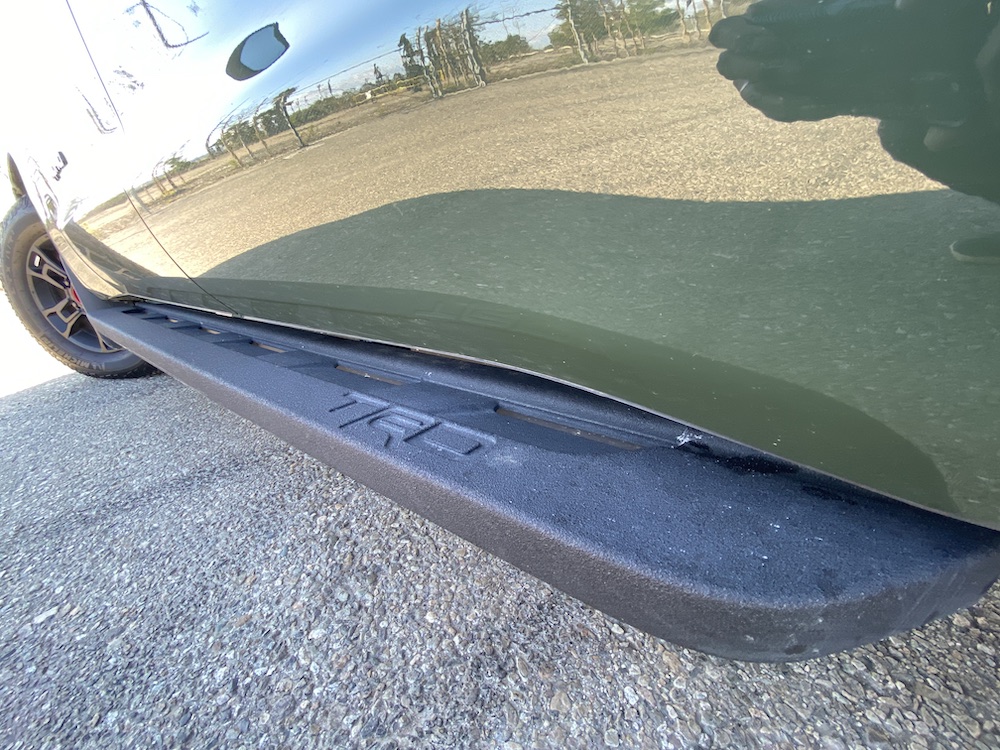 If you're looking for an SUV that is ready to take you and your family anywhere with little modification, then check out the 2020 Toyota Sequoia TRD Pro.