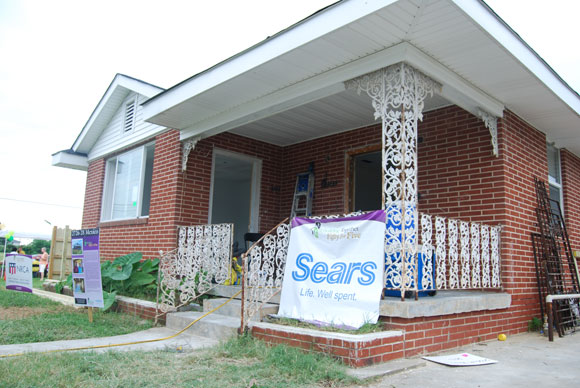 We're here in New Orleans courtesy of Sears. They've invited Charles & Hudson to volunteer and participate in the Fifty for Five event (sponsored by Sears) on the 5th anniversary of hurricane Katrina and it's been an amazing experience.
Today we joined other volunteers from Rebuilding Together, many of whom have traveled from across the country, and started work on rebuilding/rehabbing 50 homes in 5 days. We were placed on prime and paint duty today. The homeowners have been displaced in Atlanta since hurricane Katrina and they are looking forward to returning to their home which is nearly complete. Their story is similar to many others who Rebuilding Together help.
We spent time painting with Walter, a life-long NOLA resident, and A.C., the lead Rebuilding Together affiliate from Indianapolis. A.C. shared the true mission of Rebuilding Together which is focused on helping homeowners preserve their home and all of the families and individuals they help fall into more than one of these categories: low-income, elderly, disabled and veterans of American military service.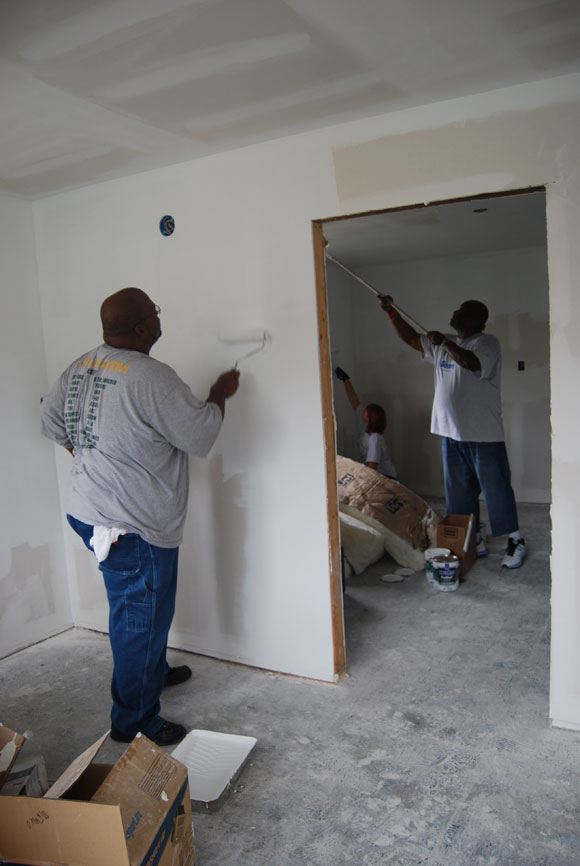 As a NOLA native and raised in the 8th ward, Walter felt an investment in his community and continues to volunteer regularly throughout the year. He shared some of his experiences during and since hurricane Katrina and is focused on building for the future. He also shared some great restaurant recommendations which we can't wait to try.
We also had the opportunity to speak with another homeowner who was the 4th generation in her family to live in her home. Rebuilding Together is working to renovate her home from severe water damage and she was extremely thankful and kind to every single volunteer who she could make eye contact with. At 84 she still lives in a FEMA trailer and is ecstatic about moving home again to be near her friends and neighbors and the community she has been detached from for so long.
We're looking forward to meeting some of the other incredible volunteers as well as more of the gracious homeowners we're helping.