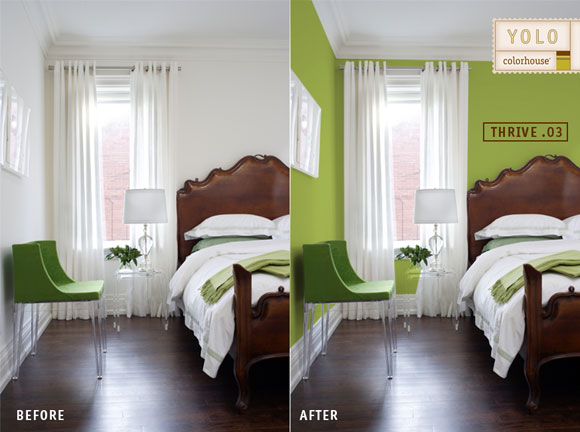 This month we've had the pleasure of sharing a ton of painting tips from YOLO Colorhouse which produces a premium zero VOC paint.
We know the advantages to using zero VOC paint, how to choose a color palette and how to prep and paint a room.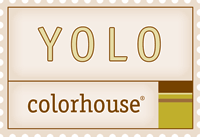 Now comes the fun part! YOLO Colorhouse shared some inspiring before and after photos that show how adding a color can make an already fabulous looking room pop even more! We love that some of these after photos are very subtle but when you really take the time to look and imagine how it changes the feeling of the room, the color makes a huge difference.
Before and After Bedroom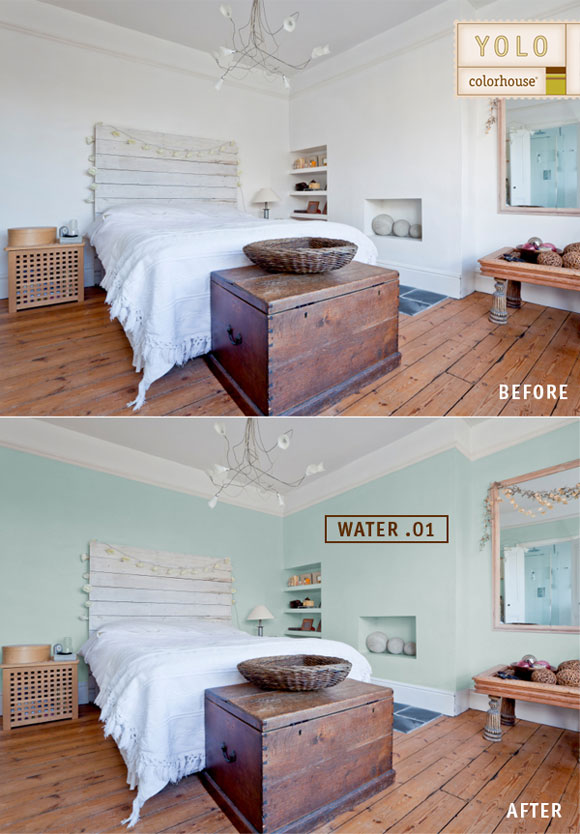 Before and After Bathroom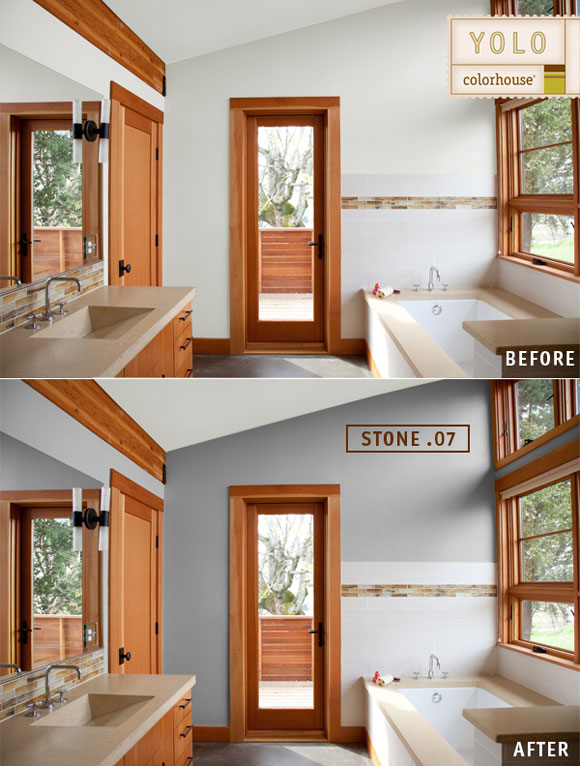 Before and After Kitchen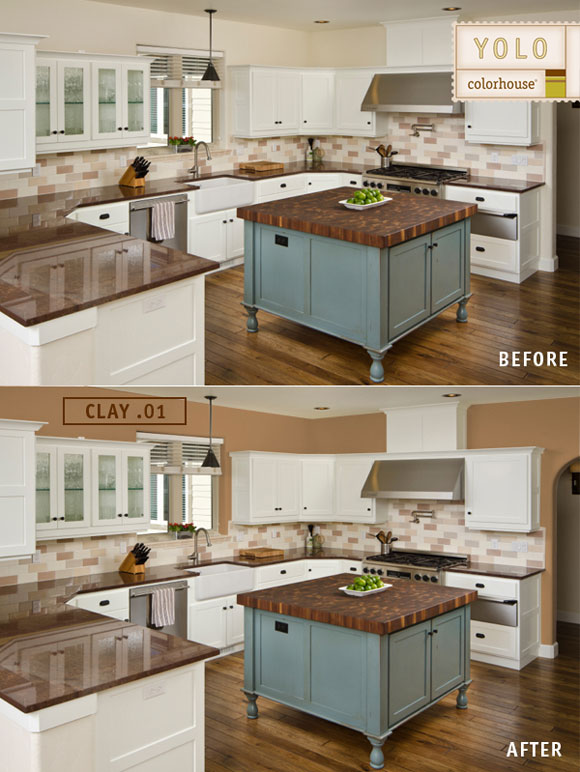 Before and After Cabinets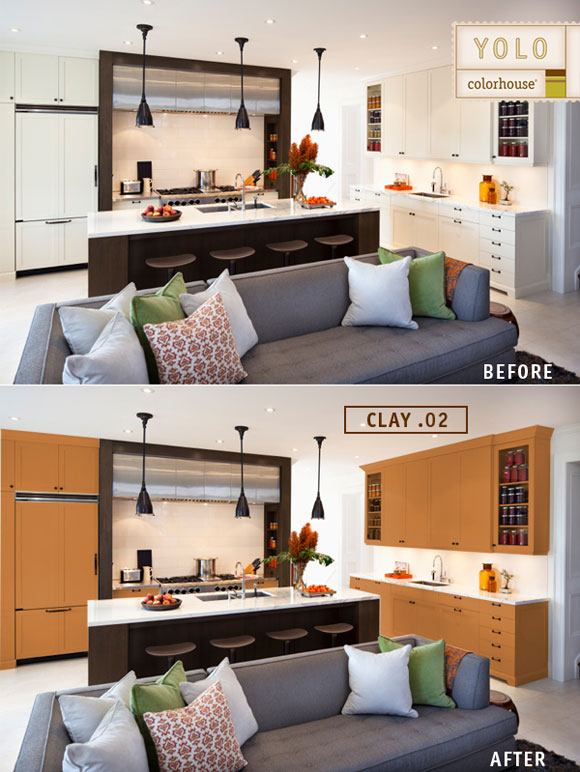 Which before and after photo is your favorite? Do you prefer the dramatic change or more subtle difference?