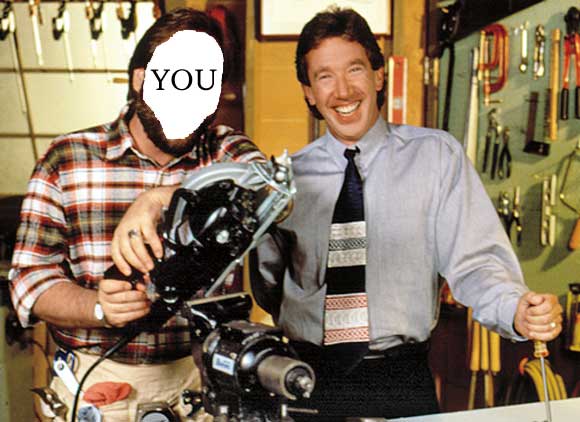 We're looking for a few enthusiastic interns to work out of our West LA office a couple of days a week through the end of the year.
Responsibilities vary widely, hours are flexible, but we do want people who can be available at least 20 hours a week. Bloggers, designers, students, photographers, English majors and anyone with a passion for home improvement and do-it-yourself are encouraged to drop us a line.
We're pretty demanding of our interns, but in turn, you will learn a lot about this whole professional blogging enterprise. So, the ideal candidate is someone who's looking at a career in media, but fairly geeky too.
The essentials:
+ Writing experience is a huge plus, though not 100 percent mandatory–just be ready to demonstrate your skills with some samples. If you've got journalism experience, we'll probably like you more.
+ A decent laptop (basically, one that's good enough to handle light video and photo editing)
+ Basic experience with WordPress, MovableType, FTP, Photoshop, Facebook, Twitter and Pinterest. If you've got your own blog to share please do.
+ The ability to listen and follow instructions and be fast, you're here to learn and build up your knowledge-base.
+ Dedication and timelines. The job's fun, and surprisingly educational, but it's definitely not easy
+ Over 18
+ Ability to commit at minimum 20 hours a week, with full time being the preference.
The stuff you'll be learning:
+ Research and reporting: Learn how to pull together lots of different kinds of information from multiple sources for editors
+ Online sales: sourcing leads and pitching via email
+ Promotion: Learning how to promote stories using social media
+ Public Relations: Get savvy with the agencies and learn how to identify legit pitches
Essentially, you'll be learning the basics of home improvement and design blogging, which is pretty valuable knowledge in this new media environment. And you'll also have an opportunity to play with plenty of tools!
No pay, but some perks and college credit available. For more details please email your resume, availability during the week and any other relevant information including your blog and/or Twitter account to editor@charlesandhudson.com, subject "internship."
Candidates living Los Angeles are preferred but we will consider exceptional off-site interns.