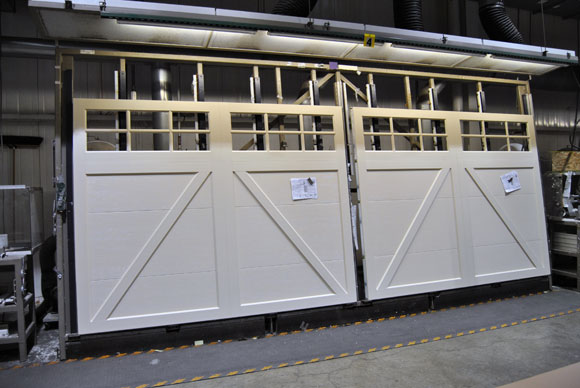 An unexpected perk of my job has been the opportunity to see American manufacturing at it's best and last week I traveled to Troy, Ohio for an exclusive tour of the Clopay Garage Door manufacturing plant.
This was my first visit to the area known as the Miami Valley and after arriving in Dayton I immediately made my way to Troy which is about 20 minutes North of the airport. You can't miss the Clopay factory which is right off the main freeway and is the probably the largest teal building in existence. The factory is nearly 1 million square feet and the previous tenant, Panasonic, built tube televisions there. I enjoyed the color and admire Clopay for sticking with something different instead of just whitewashing it like every other corporate structure.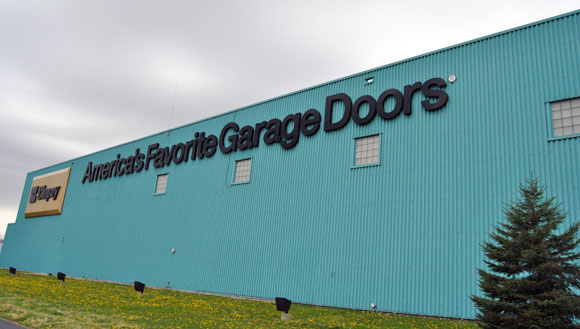 Clopay rolled out the red carpet for my visit and really wanted to show me the process of how a steel garage door is built. Although the construction is fairly straightforward, Clopay has spent the last 50 years refining their techniques and continue to innovate in materials and design.
A steel garage door begins as a roll of steel that's simply unwound like thread from a spool. As the steel is unwound it's fed through a machine that makes sure there are no wrinkles or deformaties.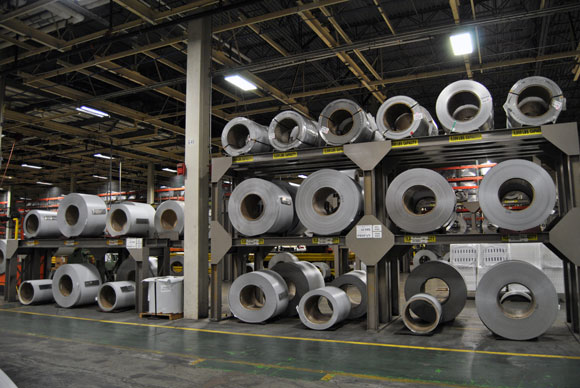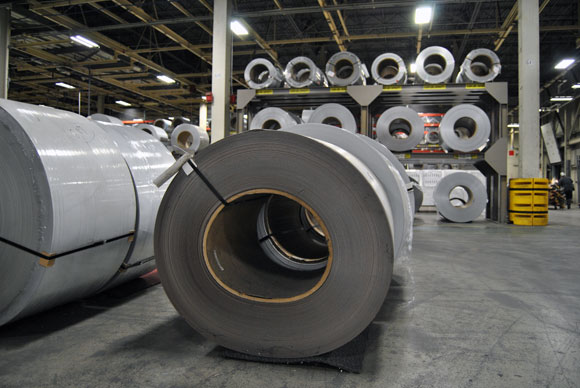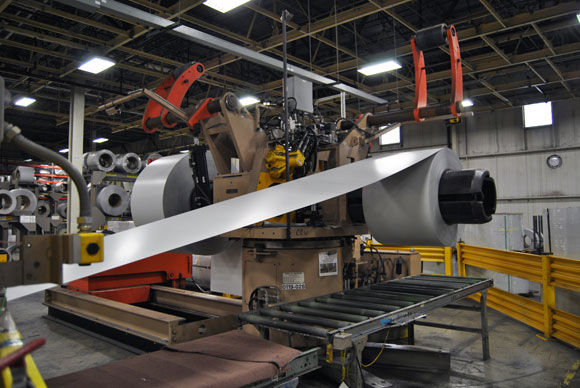 The steel is then pulled through another machine that slowly shapes the edges by passing it along guides that are at increasingly sharp angles. Steel of this gauge needs to be worked like this as to not tear or compromise it.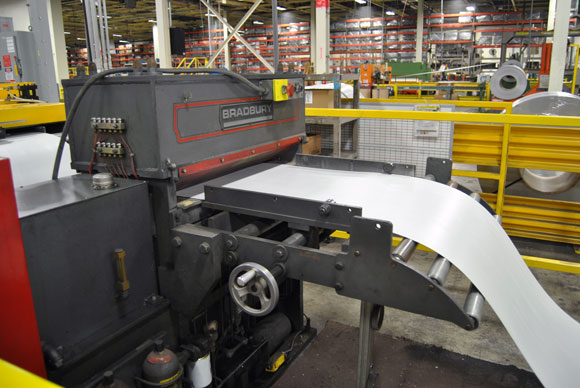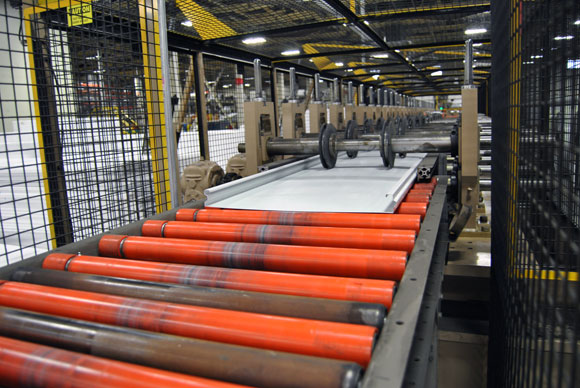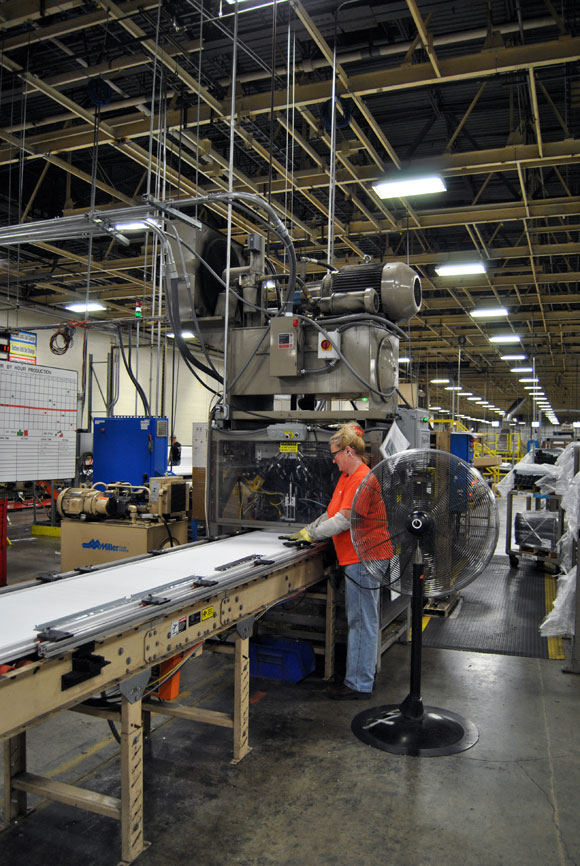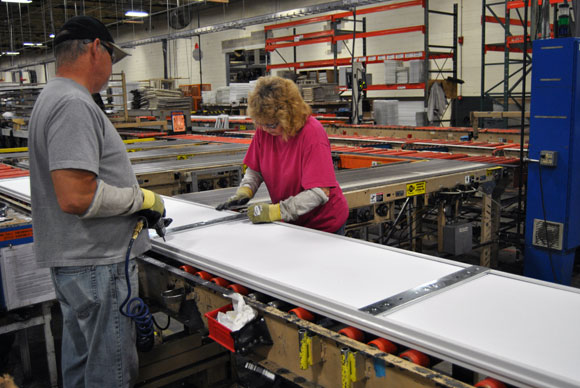 This panel is then fitted for insulation or sent further along to have the various hardware and brackets installed.
Clopay has two types of insulation that are distinguished by value and performance. Polystyrene is the value insulation that is fitted into the door panel and then locked and sealed into place. It doesn't fill the entire door panel cavity but it does offer some degree of insulation.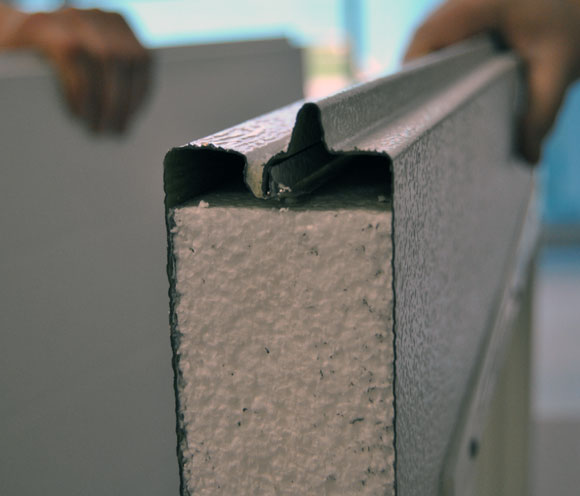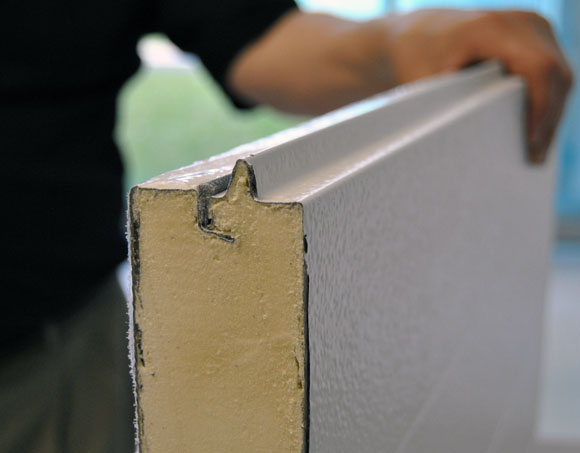 The performance insulation is a polyurethane that is sprayed into the door panel and fills up the entire door space and is bonded to two steel panels. The R value ranges from 6.5 to 18.4 which is the leader in the industry.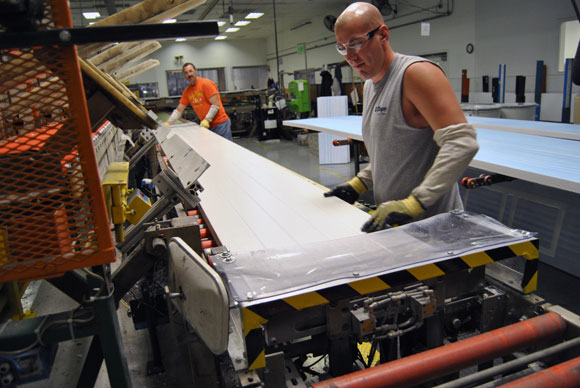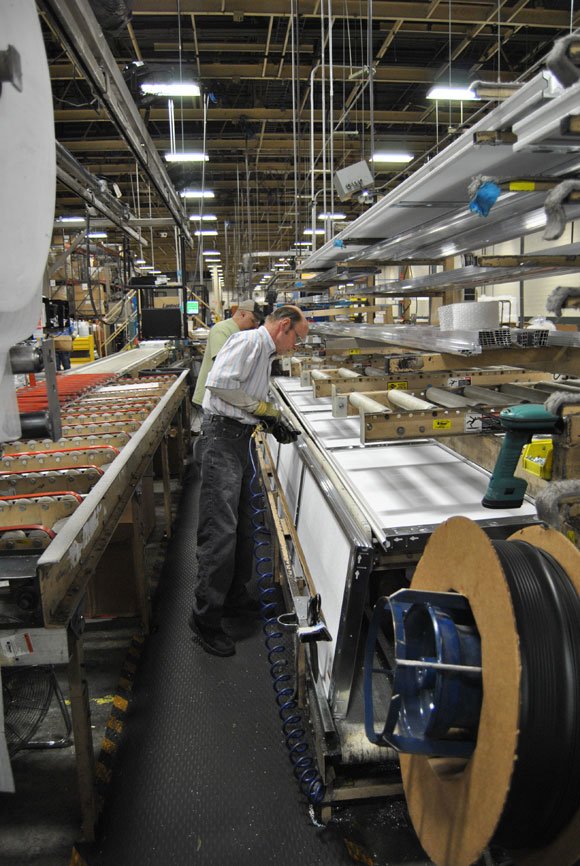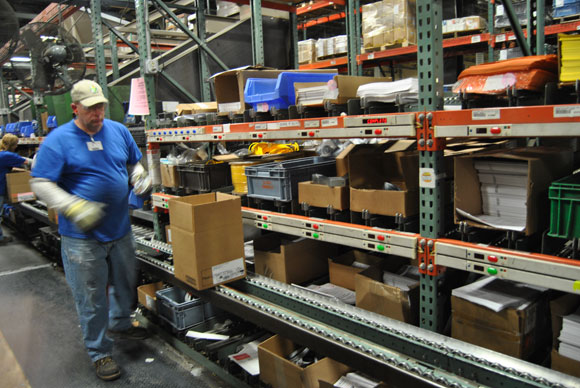 Once the insulation is installed the door is ready for the final touches which include installing the rubber weather guard on the bottom and adding the required hardware such as springs and brackets to the final order to be shipped.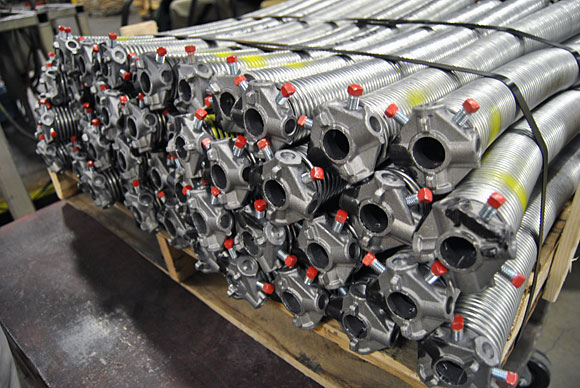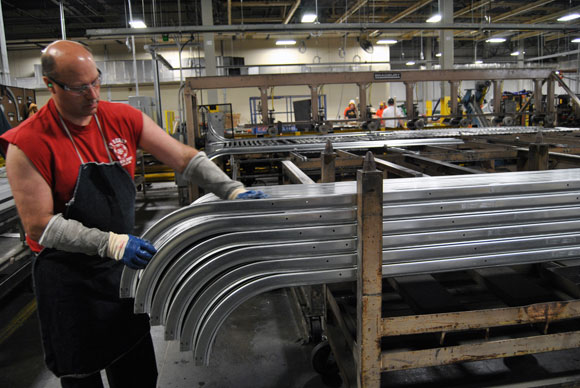 There is very little extra inventory as every door processed is custom built in regards to design, color, insulation, hardware and materials. This leads to an extremely efficient and streamlined operation.
But beyond the manufacturing process and precision machinery, the people of Clopay are what keeps this plant humming. The greatest compliment an employer can have of it's employees is tenure and Clopay has this in spades. I met Ali who has been with Clopay for 47 years! He still enjoys driving the forklift and building doors on a daily basis.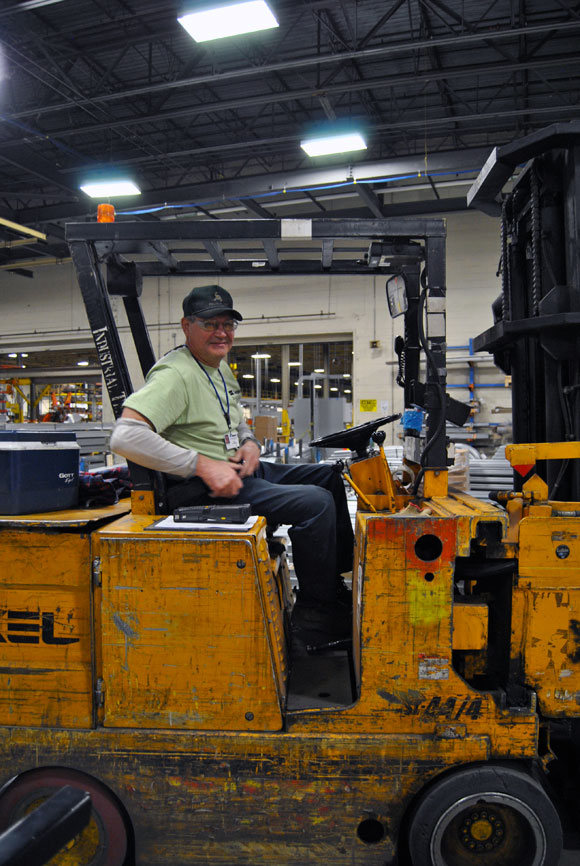 I also met numerous other employees who had been working for Clopay more than 20 years, many of whom had moved to stay with the company when they consolidated manufacturing to this one factory 5 years ago.
It's rare to see this type of dedication and loyalty but Clopay seems to have found the magic formula to inspire and motivate their people to continue performing at a high level for many years.
I want to thank the Clopay executives who took time from their day to show me around and answer all of my questions. They truly know the business and could tell me what exactly was going on throughout the factory.
Here are more photos from my visit and you can view the complete set on our Facebook page.